This post contains affiliate links. If you click on one of my links, I may receive a small compensation at no cost to you. Thank you for supporting The Penny Pantry! Read My Disclosure Policy
This post may contain affiliate links. If you click on one of my links, I may receive a small compensation at no cost to you. Thank you for supporting The Penny Pantry! Read My Disclosure Policy
Update 11/01: I've changed the format of this a bit to make it easier for you to QUICKLY see the NEWEST Deals for the day (or Weekend Wrap-Ups.) I was struggling with how best to keep some of the previous deals around that were still good, without making it cumbersome to find that day's New Deals. It seemed a shame to just delete some of the deals after a day that were still really good and long-term. But, I also want you to be able to quickly check on the newest ones, too! So, deals from the SAME day (or weekend wrap-up for 3-days) will be at the very top. Deals that you may want to reference later will follow.
In my Penny Pantry Facebook Group, I post many deals & info. throughout the day including freebies, deal updates & changes, Amazon Deals, meals & recipes, food discounts I run across + more! Some are more timely than others: the Amazon Warehouse Deals tend to come and go quickly, so Facebook is a good platform for me to let you know about those deals quickly.
Posts here on my website take longer to write and deliver, so I primarily use it for Weekly Grocery Deals, and other deals I think you may want to reference later. But, I'd like to bridge that gap as not everyone is on Facebook. Plus, it may be nice to have the Daily Deals together, as the Facebook feeds don't run exclusively chronologically.
So, I'll try this out and see how it goes! Please let me know if you think this will be useful as a companion to my Facebook posts. And, if you're on Facebook and haven't joined our group yet, I hope you will join and become part of our active, supportive vegan community! <3 Amy
Note on photos: Some may be illustrative of a product, but not the actual product. For example, I may use a general photo of apples I took to report on a sale on apples.
Happy Saving!
NEW Deals – Quick List!
The Daily Digest Monday, April 5
Safeway Sneak Peek

– Starts Wed.! Large Avocados Buy 1 Get 1 FREE, Large Fuji Apples & Large Navel Oranges $.99/lb. As always, check your flyers when they come out for areas outside Northern CA.
Safeway: This

$.99/lb. asparagus

was so yummy! One of my favorites from our Easter dinner. Sale is good thru Tuesday.
We just have thru Tuesday on these

Weekly Grocery Deals

. I also have full posts for most of these stores, and some deals will be available for online ordering. I'll have some Sneak Peeks later today for the upcoming week as well!
Macy's: WOW! You can get this

set of Cuisinart Knives for only $10.49.

Here's how: They're on sale for $13.99. Get a 25% off code by texting MAGIC to 62297. These are highly-rated, too! Sale is good thru 4/11, shipping is FREE with $25 purchase.
Have you requested your

FREE Wowbutter Samples

yet? Schools & organizations may receive 175 FREE tubs!
Amazon: Need some camping stuff? There's a

sale on Coleman

, from Folding Tables to Mixing Bowls & More.
Amazon:

Outlet Deal on this Picnic Blanket

with Waterproof Backing, Extra Large Washable Beach Mat. The bottom layer is waterproof, middle has a foam cushion and top can be wiped clean.

Fire Pit Only $35 Shipped

from Walmart! It even comes with a cover. Have fun making S'mores this Summer.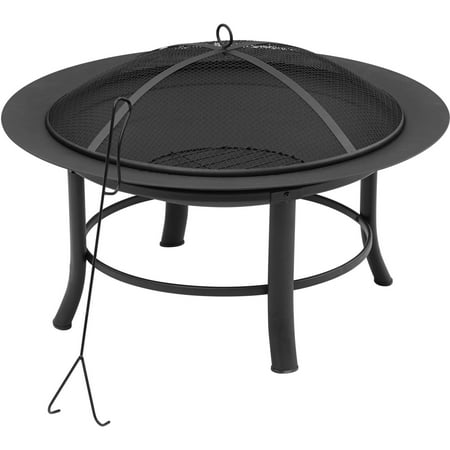 The Weekend Wrap-Up Fri, Sat. & Sun. 4/02-4/04
Target
Walgreen's, Rite Aid & CVS
FREE Stuff
Nice Freebie:

FREE Onion XPress T-shirt

from Peri & Sons.
FREE Siggi's Plant-Based Yogurt at Giant Stores. I had to scroll to the very end to find it. Load to your store card.
Grocery Stores
Sprouts: New Weekend Coupon for $10 off $75! Starts today, coupon is in the app. Can use for online orders, too. Check out my Weekly Deals List for some ideas to maximize your savings.
Safeway Trip Tonight: It's always a good feeling when the cashier days, "You saved more than you spent!". Paid $48, like paying $1.20 per item! No extreme couponing, just used one paper coupon. Many of these items are detailed in

my Safeway Weekly Deals

. As much as I'd like to do a full post for this trip, I don't know if I'll find the time this weekend. Please ask me any questions about anything you see in my Facebook post, though!
Safeway: Spotted Just Egg on sale,

use the $1/1 Ibotta

and pay just $2.99 ea. Limit is 5 on the Ibotta, can stock up! Remember when these cost $7.99?! Get Ibotta and a Welcome Bonus here:
Safeway: Silk Milk as low as $1.21 per half gallon!

Check your Just for U offers for a $2.71 price on Silk Soy Milk and a $1.50 off Silk Ultra

. I haven't tried the Ultra yet, but I'll try it now for this price.
Safeway:

Good deals thru Tuesday on chips and crackers

. The chips are $1.51 per bag and crackers $1.16 with the deal.
Great vegan finds at At 99 Cents Only Store!!!! The store posted this, hoping these finds are common to all the stores.
Local Friends:

$5 off $50 at the Concord Willow Pass Grocery Outlet location

. Can show on your phone. I messaged to see if we can use it other locations, but I'm thinking probably not. One of our members said her store was handing out coupons, however. (May have been on receipt with purchase for future use).
Grocery Outlet: I'm happy to see that coupons are making an appearance again, and even in a new way via Facebook as I shared earlier. I've added that to my post about Grocery Outlet Coupons. BTW, my parents used to shop here back when it was called "Canned Foods." Anyone else remember that?
Easter Dinner
I'm making: vegan glazed ham, asparagus, roasted potatoes with rosemary, coleslaw, rolls (or purchased sourdough) and fresh pineapple and cherry cobbler with ice cream for dessert.
Coupons & Rebates
Amazon Deals
This popular deal is back! Great price per bottle:

Chef's Star 16 Oz Glass Water Bottles, Glass Drinking Bottle with Protection Sleeve, Juice Bottles with Stainless Steel Leak Proof Lids, Pack of 12

.
Need some new Oven Mitts? I have the scars to prove I do. Other colors, too. Look at those reviews!
Good deal on these

Garden of Life mykind Organics Elderberry Gummies

– Immune Support Supplement. 120 ct.
Discount on this PLUS a $5 coupon to clip!

Chef's Path Airtight Food Storage

Containers Set – 14 PC

– Kitchen & Pantry Organization – BPA-Free – Plastic Canisters with Durable Lids Ideal for Cereal, Flour & Sugar – Labels, Marker & Spoon Set.
I have a

50% off promocode to share on this set of highly-rated Silicone Spatulas

. Use code 50XK2LC2 Exp. 4/04.
There's a

$6.29 coupon to clip on this Orgain Organic Plant Based Protein Powder

, Vanilla Bean – Vegan. Can use for one-time OR S&S, just be sure option is selected that you want.
There's a 25% off coupon to clip on this

Organic Stone-Ground Whole Sesame Tahini Paste

, Unhulled, Unsalted, Non-GMO, Gluten-Free, Kosher, Vegan, Organic, Peanut-Free, 11.6 Ounce Glass Jars (2-Pack). (Not S&S).
Outlet Deal on

DaCool Hot Food Jar Insulated Lunch Containers 24 oz Vacuum Stainless Steel

.

Note that two other colors are listed, but only this color is on the deal.
Good deal if you can use this much! Share with a friend? Great price per lb., PLUS a couple of extra coupons to clip, and an additional 15% off when you buy 2 select Hoosier Hill Farms products (some, not all are vegan). I

mitation Chicken Strips (Unflavored TVP – SOY Protein), 25 lb bulk Bag, by Hoosier Hill Farm

15 left!
Need a

new Spring skirt?

I have a

70% off promocode to share: 708UUERF

There are other colors, but the code may only work on this green one. Code ends 4/05. Looks like there are some additional 10% off coupons, too!It dawned on me yesterday that the promocodes I share are not available to the general public, they are given to me to share with my members. I'll definitely share more if there is interest!
The Daily Digest Thursday, April 1
The Daily Digest Wednesday, March 31
Ready to save some serious dough this week on your groceries? These are my

VERY Best Weekly Grocery Store Deals

from my full posts. This week we have FREE Yogurts, Pineapples as low as $1.48 ea., Many Buy 1, Get 1 FREE Deals + Much More! Do you have a favorite deal this week? Let us know in the comments after you check out the list.
It's not too late! You can

Order Vegan Easter Roasts

via Instacart. Check via your zipcode for availability, I found Field Roast Celebration Roast on sale at Safeway for me! I have a new promocode below for you to use, too: Get $10 off ea. of your 1st three orders (min. $35) with code 30OFF3NEW. Total $30 savings! (Note this is only for new customers). Offer exp. 4/11, can use at any retailers, excludes alcohol.
I've added an

"Online Groceries" tab

to the menu on my website, I know this is an important option for many of us right now. I'll be dropping posts there that include Online Grocery Delivery/Pickup Options.

Whole Foods NEW Weekly Deals

– We have several repeats from last week, looks like the core sales are running for 3 weeks. Don't miss FREE Kite Hill Yogurt, $1 Mangos, as low as FREE So Delicious Coconut milk, $1.99 Just Egg Bottles + More for Less!

Grocery Outlet – All NEW Weekly Deals!

Don't Miss $1.99 Pineapples, Buy 2, Get 1 FREE Deals on Frozen Blueberries & Lay's Chips, $.79 Coconut Collaborative Yogurt + Much More!

Great week at GO

, and one of our members also found Miyoko's Cheeses for $1.99! This was at the Petaluma, CA location.
Walgreen's: I have a New Promocode to Share:

Get 15% Off Sitewide with code SPRING15

. Pickup in as little as 30 minutes!

Chipotle is giving away 10,000 burritos tomorrow

, 4/1 (no joke!). It starts at 9AM PT, there will be a game to play to win prizes.

Winn Dixie: FREE Cookies!

They look like store-brand Oreos, ONE (1) SE Grocers Crème Cookie 13oz-15.3 oz. Just load to your store card, Exp. 4/06.
Reminder: If you got the coupon for

the $3.14 Blaze Pizza

, you have until 4/12 to use it. For some reason I was thinking it ended today, glad to have more time! They have vegan cheese and veggie meat. (May vary per location).
There's also a Whole Foods sale on these, but it says "contains milk?" The ingredients look ok, I thought these were vegan?

Justin's, Mini Dark Chocolate Peanut Butter Cups, 4.7 oz

WOW! BIG Discount on this tofu presser! It looks easy to use with a twistable knob. NOYA Adjustable Tofu Press with Cheesecloth –

Vegan Tofu Presser

to Speed up Removing Water from Silken, Firm, and Extra Firm Tofu in 10-30mins. There's also a 5% off coupon to clip.
Nice discount on this

Ultrean Air Fryer, 4.2 Quart

(4 Liter) Electric Hot Air Fryers Oven Oilless Cooker with LCD Digital Screen and Nonstick Frying Pot, UL Certified, 1-Year Warranty, 1500W. Other colors, too!
Good deal on these Luna Bars in "Today's Deals".

Luna BAR – Mashups – Gluten Free Snack Bars – Peanut Butter Fudge

. Allergy alert: Peanuts!
The Daily Digest Tuesday, March 30
Sprouts All NEW Weekly Deals

– Starts Tomorrow! Don't Miss $2 Strawberries, $.88/lb. Oranges & Red Pears, $1.50 Organic Kale, 30% off ALL Santa Cruz Line, + Much More! The New Monthly Booklet will be out soon, too, and I'll add any great deals/matchups when it does.

Sprouts: Organic Kale Just $1.50

Starting Tomorrow! I love how versatile greens are, and so easy to add to many dishes, even smoothies! Pictured are baby kale and collards from my garden. I'm still waiting for the New Monthly Sprouts booklet to come out, I anticipate adding many more deals. Keep checking this post for more deals!

Safeway All NEW Weekly Deals

– Starts Tomorrow! Don't Miss $.99/lb. Asparagus, $1.48 Pineapple, LOTS of Buy 1 Get 1 FREE Sales, even a Buy 2 Get THREE Free!

Safeway: Buy 2, Get THREE Free Sale on Lay's Chips

starting tomorrow:
Safeway: Q. What do these items have in common? A. They will all be on a

Buy 1 Get 1 FREE Sale

starting tomorrow! Details in my post:
If you've been wanting to try

Instacart

, I have a new deal to share:

Get $10 off ea. of your 1st three orders (min. $35) with code 30OFF3NEW

, Total $30 savings! (Note this is only for new customers). Offer exp. 4/11, can use at any retailers, excludes alcohol.
Safeway Shoppers: Be sure to check for and save any

FREE Rewards

offers

. I just cashed out for an avocado and a jar of pasta sauce. More info. on when they expire here:
Reminder: It appears we have a new lower everyday price on

Just Egg at Whole Foods!

You can order it online here, and for in-store we have an Ibotta and a coupon to stack, info. in my post here:
WOW!

Sheet Sets $4.50 at Target!

I've found sheets can also be great for sewing projects, I've used them as backing for quilts I've made. It looks like only one set is $4.50 for me, but this may vary by location.
Target: WOW!

Up to 50% Off sale

across many departments! Includes Kitchen & Household, small kitchen appliances too! Feel free to share any of your good finds in comments, and I'll look thru more in detail later too.
This reminds me of the vintage Tupperware Pastry Mat I have, anyone else have that one? There are some

additional promos with this Pastry Mat

, one I like is 30% off a rolling pin with purchase. There are a couple of others, look for the "Extra Savings" button in small font.
The Daily Digest Monday, March 29
Coupon Roundup:

Thought I would share all the remaining printable coupons, as sometimes they disappear on the 1st of the month. What usually happens is they all reset, and we will lose some, gain some and be re-issued existing ones. FYI the Silk Yogurt coupon is now gone! That went quickly.

You're allowed to print two

coupons

of any one. You can also look for digital coupons, there can be really high-value ones. Just search under the menu heading on this site under digital for those.

FREE $5 Starbucks Cafe coupon at Safeway:

This could make Monday a little better I had shared this a while back, and we have thru 3/31 to use the coupon. If you got the coupon offer, it will be in the Safeway app:

NEW Grub Hub Promocode: $10 off $20 orders

with code MARCHPLUS

Target: *HOT* Toy Deal This Week

– Up to $25 off a Toy Purchase! There are two Circle Offers this week, for $25 or $10 off. For in-store, save and use the Target Circle offers in the app. For Online Orders, just click on the Circle Offer before adding items to your cart. Be sure to check for additional Circles, too, as this will stack with specific item ones. There are many Kitchen and Cooking Toys included, my personal faves! This

Kidcraft Play Kitchen

is already 30% off, then you can use the Circles on top of that!
Target: Up to $25 off Toys Deal: The additional Circles you can stack on top of the $25 or $10 off Circle includes one for

40% off Thomas Motorized Engine

.

Safeway: How about some early Sneak Peeks?

These sales will start Wed., 3/31. Pineapples just $1.48 (with Safeway coupon), Asparagus $.99/lb. & Strawberries Buy 1, Get 1 FREE. I'm in Northern CA, please check your sales ad when it comes out for your regional area. I'm always happy to take a look at your store's flyers, too.
Sprouts:

New $.75/3 Avocado Coupon

in the app. Exp. 4/14, we should see some nice upcoming deals stacked with sales.
Anyone cooking today? I want homemade food, but don't want to spend a lot of time in the kitchen right now. So, I'm planning to make my

Black Bean Instant Pot Soup

.

It takes just minutes to throw together.
I attended my 1st Seder Passover today, and I was thinking about this

Vegan Jewish e-book

one of our members wrote. She also has a website with lots of great everyday recipes, too. Thinking this may be helpful for people who may be looking for Passover recipes right now.

In Today's Deals: Discount on this Proctor Silex 38400 Electric Crepe Maker

, 13 Inch Griddle & Spatula. Isa has a great crepe recipe I've used before, I found it in her Vegan Brunch cookbook.
This is the

Vegan Brunch cookbook

that has the crepe recipe, great Kindle deal on this. Also good deal on used physical copies. I have this one and love it! You can even preview many of the recipes for FREE.
Great deal on these in regular Amazon, too!

DEVA Vegan Vitamins Sublingual B12 1,000 mcg Tabs, 90 ct.

Good deal in regular Amazon on Deva Vegan Vitamin D2 60 mcg 2400 IU, 90 ct.
Update: There's now a

$33 coupon to clip

! Stand Mixer, Cusimax Dough Mixer Tilt-Head Electric Mixer with 5-Quart Stainless Steel Bowl, Dough Hook, Mixing Beater and Whisk, Splash Guard. 5 hours left, 80% claimed. May end early, more colors too!
NEW Promo!

$5 off $20 in select books!

I'm seeing a lot of children's books, many already discounted.
Whole Foods: Great deal on this

Follow Your Heart, Vegenaise Oil Avocado, 12 Ounce

. Available to order online for Whole Foods delivery, sale should also be in-store.
More Deals & Meals:
See Inside the Mystery Box!
Were you wondering what was in the

"Mystery Box"

in our contest? You can see inside now – our winner Daniel made a video opening it! Thank you so much Daniel Vasquez I also put the link here at the top with the other contest stuff:
Current Weekly Grocery Deals:
See all Current Weekly Deals HERE for Whole Foods, Sprouts, Safeway, Grocery Outet, Food Maxx, Smart & Final, Target, Walgreen's, CVS & Rite Aid
Amazon Deals:
I'm now sharing the longer-term deals in the quick-lists above. Be sure to check my Facebook Group for lots of deeply discounted faster-moving deals throughout the day, too!
Coupons & Rebates:
Safeway Shoppers:

Be sure to

check your rewards often and use them!

I just cashed in mine for a $5 reward. Check the app for "bonus" multipliers like 4x rewards, or extra rewards when you buy in Produce Dept., etc. Here's more info. on all this:
Freebies:
I now have a

NEW post dedicated just for Freebies

! I'll be posting all the freebies there now. Link HERE:
Holidays:
I've been putting Easter posts under this Holiday heading

We are starting to see some of our yearly sales on baking items. The best price I've found for baking items is usually in bulk large 25 lb. bags. My local Warehouse store, Smart Foodservice is where I tend to get the best price per lb. However, this time of year, flour, sugar and more will be on sale in regular stores, too. Sometimes this will beat my Warehouse store prices.
I'm starting to add more to the "Holiday" Posts on my website. Take a peek!
Other Online Deals:
$15 off Walmart on Instacart!

I'm excited to offer you an Exclusive Promocode for $15 off Walmart Orders via Instacart! They recently teamed up with Walmart, but only in certain areas so far. This includes:
San Francisco / Bay Area, CA
Los Angeles/ Orange County, CA
San Diego, CA
Tulsa, OK
You can use the promocode SPARKSTORE15 Instacart gave to me to share with you! You'll get $15 off a $50 order, and get your order in as soon as 2 hours.
Whole Foods Delivery:

If you use

Whole Foods Delivery

, the sale prices I post in my Weekly Deals are the same online! True, you can't use coupons, but some of the deals are still really good. Prime Members also get the extra 10% off regular "Sales" like you do in-store. Use my posts as a guide to save money on the items on your list!
Get $30 Off Purple Carrot with promocode CARROT30. You can also view their weekly meals & recipes for FREE inspiration and ideas!
Vegan Meal Delivery Options:
Grubhub:

Grub Hub Deals: I'm seeing lots of

FREE Vegan Delivery Options

in my area! (No special code required).

Offers tend to be regional, but you should have some FREE offers for delivery, too. Fast Food tends to offer Free Delivery, like Taco Bell and Burger King. Some even have additional $ off discounts

.

Veestro Vegan Meal Delivery: I have a new promo code to share: New customers get 30% off subscription with code CONTACTLESS.
Purple Carrot: The $30 promocode is still good, use this code: carrot30. The one on the site is only for $20 off.
Update: Looks like the NEW Pinterest setting is working well on my site, pin away!
🙂 You can now pin any of my recipes
Images used in this post are my own original photos or supplied by my advertisers with permission in promotion of their products.