This post contains affiliate links. If you click on one of my links, I may receive a small compensation at no cost to you. Thank you for supporting The Penny Pantry! Read My Disclosure Policy
This post may contain affiliate links. If you click on one of my links, I may receive a small compensation at no cost to you. Thank you for supporting The Penny Pantry! Read My Disclosure Policy
Update 11/01: I've changed the format of this a bit to make it easier for you to QUICKLY see the NEWEST Deals for the day (or Weekend Wrap-Ups.) I was struggling with how best to keep some of the previous deals around that were still good, without making it cumbersome to find that day's New Deals. It seemed a shame to just delete some of the deals after a day that were still really good and long-term. But, I also want you to be able to quickly check on the newest ones, too! So, deals from the SAME day (or weekend wrap-up for 3-days) will be at the very top. Deals that you may want to reference later will follow.
In my Penny Pantry Facebook Group, I post many deals & info. throughout the day including freebies, deal updates & changes, Amazon Deals, meals & recipes, food discounts I run across + more! Some are more timely than others: the Amazon Warehouse Deals tend to come and go quickly, so Facebook is a good platform for me to let you know about those deals quickly.
Posts here on my website take longer to write and deliver, so I primarily use it for Weekly Grocery Deals, and other deals I think you may want to reference later. But, I'd like to bridge that gap as not everyone is on Facebook. Plus, it may be nice to have the Daily Deals together, as the Facebook feeds don't run exclusively chronologically.
So, I'll try this out and see how it goes! Please let me know if you think this will be useful as a companion to my Facebook posts. And, if you're on Facebook and haven't joined our group yet, I hope you will join and become part of our active, supportive vegan community! <3 Amy
Note on photos: Some may be illustrative of a product, but not the actual product. For example, I may use a general photo of apples I took to report on a sale on apples.
Happy Saving!
NEW Deals – Quick List!
The Daily Digest Monday, March 22
Just Egg Ibotta

: Mine changed since yesterday, check your offers! I now have 3 offers instead of 2, and the $1.99 folded one is now only at Safeway.
Weekend Wrap-Up Fri., Sat. & Sun. 3/19-3/21
Target
Target All NEW Weekly Deals

– Starts Sunday! Ken's Dressing $.40, Dark Chocolate Lindt Bunnies $3.75, Plant-Based Sale + Much More! Be sure to check back later, too, as I'll add to our list when the New Circle Offers come out.
Target Sneak Peek:

Lindt Dark Chocolate Bunnies Buy 1, get 1 25% Off!

Sale starts Sunday. Price will be $3.75 ea. when you buy 2. Can do deal online starting tomorrow, be sure to check out all the Vegan Easter Candy Target offers!
Target Sneak Peek – Starts Sunday! We'll have a

Buy 1, Get 1 25% off Plant-Based Sale

, pictured are the types of items that will be included. Look for all my NEW Weekly Target Deals posted tomorrow.
Target Starbucks Cafe: $1 off any Iced Beverage! Just save the Circle offer in the app. Exp. 3/29. Pay with your Target Red Card, and get an additional 5% off always, too!
Target:

$40 off a $40 purchase when you open a new Red Card

thru 4/03. You'll get 5% off all your purchases when you pay with your Red Card, plus other perks. More info.
Target: We have

up to 50% off Core Bar Circle offers

, makes for some nice deals! I just added these to my Target post at the top too.
Walgreen's, Rite Aid & CVS
Drugstore All New Weekly Deals

– Starts Sunday! Great prices on Coffee, Easter Candy, Snacks, Pantry Items + More! Many will be available online, I include links and promo codes in these posts for online shopping too.
Walgreen's Sneak Peek – Starts Sunday. Stack an Ibotta and a sale to get

Maxwell House coffee as low as $1.25 ea.!

(Small cans for this price). I'll have the details in my NEW Weekly Drugstore Post tomorrow. Don't have Ibotta? Sign up and get a FREE Welcome Bonus when you redeem your 1st offer.
Grocery Stores
Safeway: I'm also seeing some

new app coupons

that will improve some of my

Weekly Deals

. The Weekend Flash Sale should be up too. Be sure to clip any coupons before heading out! Can also use Just 4 U coupons for Online Orders.
I just got back from my local Warehouse Store (formerly known as Smart Foodservice). I love this place! I'll do a breakdown later with prices, I got a lot! Paid about $110. The name changed recently as it was purchased by US Foods. I like to do a trip here every 1-2 months. This is where I buy my bulk 25 lb. bags of grains, oats, beans, etc. I purchase items here that are the " best price" verified by my Price Book.
We still have a few days left on our

Weekly Grocery Deals

from last week (these go thru Tuesday). Be sure to look at the FULL Posts for your favorite stores, too! I already got a peek at the new Safeway ad that starts Wed., and I'll share some Sneak Peeks later tonight.
FREE Stuff/Coupons/Rebates
Online Deals
Kohl's: Dash Mini Bunny Waffle Maker Just $7.99!

They are on sale for $9.99, use the code FAMILY20 to get an additional 20% off. You'll also get $10 Kohl's Cash for every $50 spent right now.

Target: Snack Saks 50% Off with New Target Circle Offer!

Pay just $1.29 ea. after Circle, price may be even lower at your store. Vegan ones include these Animal Crackers plus Mini Oreos and Nutter Butter Cookies. Great filler for the Easter baskets. Can order online.
For the Squishie Fans! My daughter is totally in love with these

Squishmallows

.

I thought this

carrot one

was super cute, can check online at Target for availability. I've seen several cute carrot Easter items this year, thinking it could be the new vegan symbol of Easter for us vegans!
Amazon Finds
Planning a Vegetable Garden? This is a good value for seeds:

40 Variety Pack Non GMO Heirloom Vegetable Seeds Survival Garden

(Vegetable Seeds).
Has anyone tried these? Thinking they would be good for food away from home. Loma Linda – Plant-Based Complete Meal Solution – Hawaiian Bowl – Heat & Eat (10 oz.) (Pack of 6).
Sending Easter treats to someone? Bunny James has these

Vegan Easter Gift Baskets

.

Shipping is included for Prime, which would likely be cheaper than having to pay to send treats. This comes with a "surprise" egg, a radish growing kit. Nice asst. of vegan treats.

Vegan Chocolate Coins!

Great for melting and chocolate fountains. King David Kosher Easy Melt Non-dairy Baking Chocolate Coins 12.34-ounce Jars (Pack of 3). There's also a

white chocolate

option.
Nice discount on this

Set of Silicone Easter Egg Molds and Easter Bunny Rabbit Mold

. There are several options, some include the little wooden hammers/mallets to break open the eggs.
In Today's Deals: Bob's Red Mill Organic Quick Cooking, Steel Cut Oats, 88 Oz. 5.5 lbs
Good deal on this

Capri Sun Pacific Cooler Ready-to-Drink Juice (10 Pouches)

. Tends to go up and down in price. Great Subscribe & Save cheap item if you're trying to get to that 15% discount!
Nice discount on this Sushi Kit in Today's Deals. We have a similar set, love the Bazooka Roller! Great for 1st time sushi makers.

Delamu Sushi Making Kit, 20 in 1 Sushi Bazooka Roller Kit

with Chef's Knife, Bamboo Mats, Bazooka Roller, Rice Mold, Temaki Sushi Mats, Rice Paddle, Rice Spreader, Chopsticks, Sauce Dishes, Guide Book.
Discount on this

Silk Shelf-Stable Almondmilk

, Unsweetened, Dairy-Free, Vegan, Non-GMO Project Verified, 1 Quart. This is a good online price if you are avoiding the stores. If you have a Costco and are shopping at stores, their prices on 12 packs of Kirkland milks (soy and almond) are the best I've found.
The Daily Digest Thursday, March 18th
The Daily Digest Wednesday, March 17th
Here it is,

My FAVORITE Grocery Store Deals This Week!

We have a big list this week, almost 60 items. I'm in the Bay Area in Northern CA, so please check your flyers for other areas. You can use the same saving strategies I use in different areas, be sure to check out "The System" posts on my website. Don't miss FREE Kite Hill Yogurt and So Delicious Milks, Buy 1 Get 1 FREE Strawberries, Beyond Meatballs $2.17 and much more this week:
All NEW Weekly Grocery Deals Start Today!

I have full posts for many stores on my websites with deals I research, coupon and rebate matchups, etc. Many of the deals can be done online too, and I've included online ordering info. in these posts at the top. Later today, I'll have a "Very Best" List of my favorites.

Vegan Easter Candy Update:

Amazon options are dwindling, still lots available at Natural Candy Store, Target, and the Drugstores.
Whole Foods All NEW Weekly Deals

– Starts Wed.! Don't Miss Non-Dairy Organicville Ranch $1.25, Deals on Annie's Snacks & Cereals, (bunny shapes are perfect for Easter!) Larabars + More! We may get more deals tomorrow, too, and I'll add any good ones if we do.
Move over, Starbucks! This is how I'll use the peppermint coffee from our Warehouse Deal:
WOW! Great deal on this

Follow Your Heart Smoked Gouda for Whole Foods Online!

Sale may be in store too. I am seeing more weekly sales that were added since I wrote my post. I'll add those later, in the meantime you can see any new deals here. I see Daiya is also now on sale, Kite Hill and a few more good ones.
The Daily Digest Tuesday, March 16th
Sprouts All NEW Weekly Deals

– Starts Wed.! Don't miss $.55 Avocados, $2 Jumbo Cantaloupes, FREE Lightlife Burgers, $.12 Kite Hill Yogurt, $.49 Sun Cups + Much More!
Sprouts Sneak Peek:

Jumbo Cantaloupes $2 ea.!

We'll likely see the price go even lower as the days get longer, but this is a good early sale, and the 1st one worthy of my buy price. $1/lb. is my "buy price" for most fruits and veggies, with some exceptions.
Amazon: In Today's Deals:

Chef's Star Glass Water Bottles – 6 Pack

of Glass Bottles with Caps – 18 oz Juice Bottles. Great price per bottle!
Amazon: Big discount on these

[16 Pack] Colored Plastic Mason Jar Lids

Fits Ball, Kerr & More – 8 Wide Mouth & 8 Regular Mouth. I use similar lids for storing items like nutritional yeast on my counter.
Amazon: Another

Deal of the Day on Diffusers

: product statement says they are plant-based and responsibly sourced. There is one other included, I'll put in comments. Comes with diffuser and 20 essential oils. Aromatherapy Essential Oil Diffuser Gift Set. Good deal!
Amazon: Vegan Easter Candy & Chocolate options are getting scarce on Amazon already, so I really had to hunt for these. This is the same deal I'm seeing at Target, too.

SKITTLES Original Candy Filled Easter Eggs, (Pack of 12)
The Daily Digest Monday, March 15th
Instacart: I have an exclusive 20% off code to share with you!

This is nice if you are new to Instacart, as you CAN stack this with the FREE 1st delivery (it's automatic). This starts tomorrow, and goes thru 3/28.

Use the Promo code: 20PCTSAVE


*Restrictions: Promo code is only available in the US, for new customers only, can be used with any retailer, and non-stackable but can be used on top of Free Delivery On Your First Order Offer.Short Disclaimer: Ends 3/28/21, while supplies last. Min. order of $35 required. Max. of $50 off.

Terms apply

Safeway Sneak Peek

– Starts Wed.! We'll have a sale on

Impossible Burgers for $4.99

. I'm not seeing any additional discounts, but fingers crossed we get one.

Safeway Sneak Peek – Buy 1, Get 1 FREE Strawberries!

Pictured are ones I got at Safeway before. Sale will start Wed.
Target: The

14 Day of Beauty Sale

is underway! There are two main parts to this event: 1) 50% off a Daily Featured Item or items 2) $10 Gift Card Bonus when you spend $40 on Beauty Items (storewide). You CAN get all these offers online, and also see the products on the 50% off Daily Deals now. Some, not all will be cruelty-free/vegan. Target is usually good about including the pink cruelty-free bunny in the descriptions, but you'll still want to check for vegan. For the 50% deals, I see Pacifica, Winy Lux and Yes To products coming up.
Still need some deals for St. Patrick's Day? These

Weekly Grocery Deals

deals go thru Tuesday, and the cabbage and potato sale extend into Wed. for Safeway.
NEW

Annie's Printable Coupon

,

can use on Vegan Mac and many other products. You can print two. The Annie's coupon is also available as a digital coupon, just search under

"digital coupons"

on the site. There are lots of other digital coupons you may be interested in, too. If you get the app, lots more stores will be available.

Coupon for Partake cookies

at Sprouts. Anyone tried these?
Amazon: In Today's Deals: Several Back to the Roots Items are discounted, including this Kitchen Herb Garden. I'll put deal to entire sale in comments.
Pasta is something I always like to keep in my pantry for quick meals. I usually make whole wheat pasta for hubby and myself, and daughter and BF prefer regular. My buy price is $1 on a store sale. This is a good online deal, and there are many other pasta types. I'll put a whole wheat one in comments too.

BARILLA Blue Box Spaghetti Pasta, 16 oz. Boxes (Pack of 8)

.

Amazon: I really like this

whole wheat penne pasta

. I often put this in soups, I've found it's best to cook it separately so it doesn't get mushy sitting in the soup while it's still hot.
Amazon: I have a

30% off promocode to share on this 21 piece Bread Proofing Basket Set

. (There's also a 10 inch one). You can make really neat designs on your bread with the stencils, They show pictures with ideas, so cool! Use code 30K5U2XA
Amazon: There's a

25% off coupon to clip on this Modern Table Vegan Mac & Cheese

Variety Pack, 6 Count. There are two coupons: one is for S&S, one isn't. If you just want to do the one-time, be sure that box is clicked so you see the coupon. Sometimes the links default to see the S&S initially.
Amazon: In Today's Deals: Several

Back to the Roots Items

are discounted, including this

Kitchen Herb Garden

.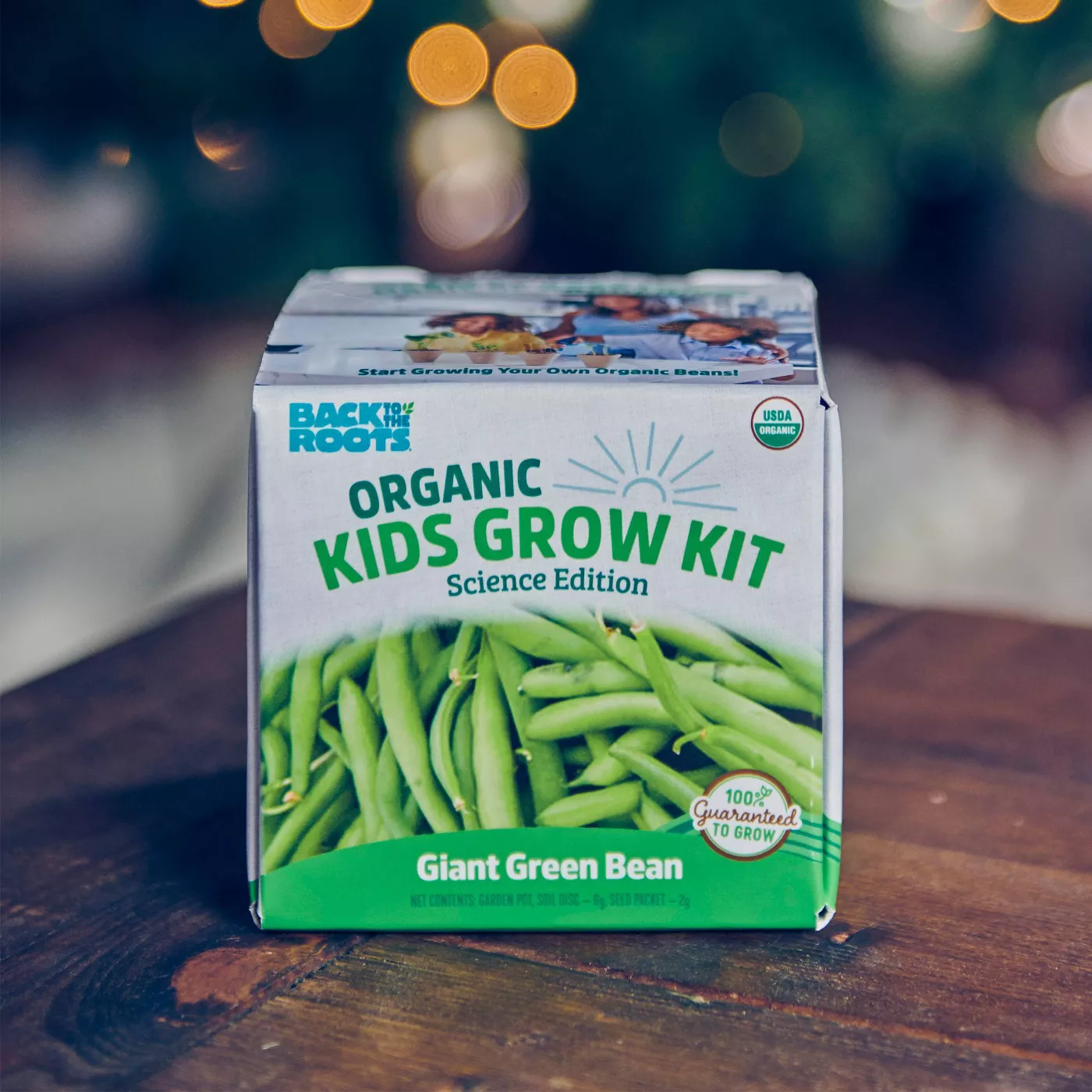 More Deals & Meals:
Announcements:
See Inside the Mystery Box!
Were you wondering what was in the

"Mystery Box"

in our contest? You can see inside now – our winner Daniel made a video opening it! Thank you so much Daniel Vasquez I also put the link here at the top with the other contest stuff:
Current Weekly Grocery Deals:
See all Current Weekly Deals HERE for Whole Foods, Sprouts, Safeway, Grocery Outet, Food Maxx, Smart & Final, Target, Walgreen's, CVS & Rite Aid
Amazon Deals:
I'm now sharing the longer-term deals in the quick-lists above. Be sure to check my Facebook Group for lots of deeply discounted faster-moving deals throughout the day, too!
Coupons & Rebates:
Safeway Shoppers:

Be sure to

check your rewards often and use them!

I just cashed in mine for a $5 reward. Check the app for "bonus" multipliers like 4x rewards, or extra rewards when you buy in Produce Dept., etc. Here's more info. on all this:
Freebies:
I now have a

NEW post dedicated just for Freebies

! I'll be posting all the freebies there now. Link HERE:
Holidays:
I've been putting Easter posts under this Holiday heading

We are starting to see some of our yearly sales on baking items. The best price I've found for baking items is usually in bulk large 25 lb. bags. My local Warehouse store, Smart Foodservice is where I tend to get the best price per lb. However, this time of year, flour, sugar and more will be on sale in regular stores, too. Sometimes this will beat my Warehouse store prices.
I'm starting to add more to the "Holiday" Posts on my website. Take a peek!
Other Online Deals:
$15 off Walmart on Instacart!

I'm excited to offer you an Exclusive Promocode for $15 off Walmart Orders via Instacart! They recently teamed up with Walmart, but only in certain areas so far. This includes:
San Francisco / Bay Area, CA
Los Angeles/ Orange County, CA
San Diego, CA
Tulsa, OK
You can use the promocode SPARKSTORE15 Instacart gave to me to share with you! You'll get $15 off a $50 order, and get your order in as soon as 2 hours.
Whole Foods Delivery:

If you use

Whole Foods Delivery

, the sale prices I post in my Weekly Deals are the same online! True, you can't use coupons, but some of the deals are still really good. Prime Members also get the extra 10% off regular "Sales" like you do in-store. Use my posts as a guide to save money on the items on your list!
Recipes & Meals
Get $30 Off Purple Carrot with promocode CARROT30. You can also view their weekly meals & recipes for FREE inspiration and ideas!
Vegan Meal Delivery Options:
Grubhub:

Grub Hub Deals: I'm seeing lots of

FREE Vegan Delivery Options

in my area! (No special code required).

Offers tend to be regional, but you should have some FREE offers for delivery, too. Fast Food tends to offer Free Delivery, like Taco Bell and Burger King. Some even have additional $ off discounts

.

Veestro Vegan Meal Delivery: I have a new promo code to share: New customers get 30% off subscription with code CONTACTLESS.
Purple Carrot: The $30 promocode is still good, use this code: carrot30. The one on the site is only for $20 off.
Update: Looks like the NEW Pinterest setting is working well on my site, pin away!
🙂 You can now pin any of my recipes
Images used in this post are my own original photos or supplied by my advertisers with permission in promotion of their products.