This post contains affiliate links. If you click on one of my links, I may receive a small compensation at no cost to you. Thank you for supporting The Penny Pantry! Read My Disclosure Policy
This post may contain affiliate links. If you click on one of my links, I may receive a small compensation at no cost to you. Thank you for supporting The Penny Pantry! Read My Disclosure Policy
Update 11/01: I've changed the format of this a bit to make it easier for you to QUICKLY see the NEWEST Deals for the day (or Weekend Wrap-Ups.) I was struggling with how best to keep some of the previous deals around that were still good, without making it cumbersome to find that day's New Deals. It seemed a shame to just delete some of the deals after a day that were still really good and long-term. But, I also want you to be able to quickly check on the newest ones, too! So, deals from the SAME day (or weekend wrap-up for 3-days) will be at the very top. Deals that you may want to reference later will follow.
In my Penny Pantry Facebook Group, I post many deals & info. throughout the day including freebies, deal updates & changes, Amazon Deals, meals & recipes, food discounts I run across + more! Some are more timely than others: the Amazon Warehouse Deals tend to come and go quickly, so Facebook is a good platform for me to let you know about those deals quickly.
Posts here on my website take longer to write and deliver, so I primarily use it for Weekly Grocery Deals, and other deals I think you may want to reference later. But, I'd like to bridge that gap as not everyone is on Facebook. Plus, it may be nice to have the Daily Deals together, as the Facebook feeds don't run exclusively chronologically.
So, I'll try this out and see how it goes! Please let me know if you think this will be useful as a companion to my Facebook posts. And, if you're on Facebook and haven't joined our group yet, I hope you will join and become part of our active, supportive vegan community! <3 Amy
Note on photos: Some may be illustrative of a product, but not the actual product. For example, I may use a general photo of apples I took to report on a sale on apples.
Happy Saving!
★✩✩★✩✩
NEW Deals – Quick List!
The Daily Digest Tuesday, March 9th
Safeway All NEW Weekly Deals

– Starts Wed.! It's another great week: $.39/lb. Cabbage, Buy 1, Get 1 FREE Large Avocados, BOGO Best Foods Vegan Mayo, Sale on Daiya Pizzas, Lightlife Burgers + More!

Sprouts All NEW Weekly Deals

– Starts Wed! Highlights: Cabbage $.50/lb., Strawberries one lb. $1.98, Annie's Vegan Mac $2, Kashi Cereal as low as $.50, Kite Hill Yogurt $.12 + More! We'll also have a $5/$40 coupon. See all the deals HERE:

Easter Candy Supply Update

: Some of the No Whey items have sold out on Amazon, and some of the Natural Candy Store items as well, I'm still seeing lots of our dark chocolate Lindt Bunnies available in the stores and to order online.
Another Vegan Jelly Bean!

Sun Ridge Farms Organic Jolly Beans

. I found these at Natural Candy Store. You can get a 10% off code when you text the word NATURAL to 50812.

FREE Stretch & Flex Smoothie at Smoothie King!

Thru 3/11. All of their smoothies can be made vegan. This one looked vegan, but I would ask about the supplement powder.

Target:

I noticed recently that Target has

a better everyday price now on Gardein – $3.29 per pack

, whereas at my Safeway stores it's $4.99. (You can also get Gardein for $2.79 this week with a 15% off Circle offer.)

Target carries lots of other veggie meats

that may be priced better than the supermarkets, too. It's easy to compare prices with everything online now. Twenty years ago, I compared prices by visiting each store! FYI: Check ingredients, as not all of these will be vegan!
Great deal on these in Today's Deals –

The Original Popco Tongs, Set of 3

. These are very handy in the kitchen!
BIG discount on these in Today's Deals!

Premium Stainless Steel Mixing Bowls with Airtight Lids (Set of 5)

.
In Today's Deals:

Stainless-Steel Kitchen Utensil Set – 10-piece.

This comes with some of my favorites: whisk, potato masher (great for bananas and beans, too!), tongs and slotted and non-slotted spoons.
These are still available and a good price per box. Handy if you have many Easter baskets to fill!

SOUR PATCH KIDS Easter Bunnies Sweet & Sour Chewy Candy Pack of 12

.

I got this deal previously on

3 packs of scissors

, and these work really well! Look at those reviews. I bought some scissors from a discount store during Christmas, and they didn't work well at all. There are some a little cheaper per pair sets, but I recommend these as I've tried them. There's currently a nice discount on these, I think it's the same one I got before.
These

individual packs of Hippeas

have a 20% off S&S coupon, can cancel anytime. Other flavors also available.
The Daily Digest Monday, March 8th
Edible Easter Grass!

How cool is this?! The 1st ingredient is potato starch. A good alternative to that plastic messy grass. Available at Target for $2.09 per pack.

Target:

If you printed the avocado coupon we had (it's gone now!) you

can get avocados for just $.19 ea. at Target this week

.
JC Penney: There are

some nice deals to be had right now with a couple of promotions

.

Everyone can

take 25% off with the code GOSHOP3

and there's also a

30% off for cardholders with code 7GEMS

. PLUS get a

$10

Bonus Reward for every $50 spent thru 3/14

, If you

sign up for the rewards program, you can get 30% off

too!

Let us know if you cook up any great deals!

Safeway Preview:

I looked into my crystal ball and large avocados will be Buy 1 Get 1 FREE starting Wed. We may be able to use the avocado coupon we have, too!

Safeway Sneak Peek

–

Lightlife Burgers will be on sale for $3.99

starting Wed. Hopefully a coupon or rebate shows up, too!

Target: Get Gardein packs for just $2.79 this week.

There are deals on the Skillet Meals & Bowls, too. Can do this deal in-store or for online orders.
Target: We have a Target Circle to stack with an Ibotta on these Oatmilk Lattes. Details in my post here near end under "Beverages":
Lots of

FREE items with Ibotta at Walmart right now!

There's also a current $10 bonus that these will count toward. Look in the "earn more" area to see how many items you need to buy for the bonus, mine is 20.
Sprouts: Lots of new coupons in the app!

Dunkin': $1 Hot or Iced Medium Coffee Today

, will need to order in the app and be a rewards member. This offer is good thru March.
We just have thru Tuesday on our

Weekly Grocery Deals

. I'll have more Sneak Peeks today for the new ad sales starting Wed.
I just read about this in one of my local vegan Facebook Groups, looks like a great book!

How Sima Became A Hero – A Vegan Children Story Book with Stickers

.
I'm seeing a $4 off S&S coupon on these, can cancel anytime.

Mrs. Meyer's Clean Day Liquid Laundry Detergent, Cruelty Free and Biodegradable Formula, Lemon Verbena Scent, 64 oz

– Pack of 2 (128 Loads).
Big discount on this

NOW Supplements, Nutritional Yeast Flakes Fortified with Additional B-Vitamins, 10-Ounce (Pack of 1)

You can use less powder vs. flakes in recipes, too. I've read 1 TB powder equals 3 TB flakes, but I prefer a 1:2 ratio.
WOW! Great deal on these!

Ayesha Curry Cutlery Japanese Stainless Steel Knife Cooking Knives Set with Sheaths

, 8-Inch Chef Knife, 6-Inch Utility Knife, 3.5-Inch Paring Knife, Sienna Red. Only the red color is on the deal. These may be such a great deal as they won't arrive for some time, check dates.
The Weekend Wrap-Up Fri., Sat. & Sun. 3/05-3/07
Target
Target: There are some additional Fun Run Week Surprises!

Check your Circle offers to see if you got this $15 Bonus Reward!

Target Sneak Peek – The Fun Run Event is Coming! Starts Sunday, offers will be available in-store or online. In the past, this has lasted for 2 weeks. The deals require you to use the "Circle" offers in the Target app.

You can also preview the new ad here.

Target All NEW Weekly Deals – Starts Sunday!

The Fun Run Event is here with many 20% off Circle Offers on groceries! PLUS I've added many additional savings to stack, including other Circles.
Target Preview: Starts Sunday! We'll have a

nice stack on purely elizabeth granola,

assuming it's included in the 20% off cereal Fun Run Circle Deal. We also have a

$1.50/1 Ibotta

, up to 5.

Easter Squishmallows at Target!

Looks like there may be some new ones now:There are currently many types available, but they tend to sell out quickly. My daughter is obsessed with these! See them all here
One of my favorite deals at Target is their

Good & Gather Sliced Beets

at just $.65/can

. Similar ones are priced a lot more at my local Safeway, pictured on the right. We love these in salads, and I often will add a few (or 6!) cans to my Target orders. Other Good & Gather canned beans, veggies are also a great price! In-store or shop online her
Target: Starting Sunday we'll have a

NEW $40 Red Card Bonus Offer.

This is a nice one; the last one you had to purchase more than you got deducted. There are lots of perks with the Red Card, I have one and I love the extra 5% off I get on every purchase! See more perks here:
Coupons
There is a

high-value $2/3 Quaker Coupon

to request right now. You may want to request these regularly, and be ready for the next sale. This is a platform where you can request coupons sent to you 2x a month.. Quaker is one of the few that doesn't add non-vegan Vit. D3 to their products (yet!)
There's a

$1 Ripple Milk coupon here

, and we have Ibottas to stack too.

Sunday Newspaper Coupon Preview:

I added tomorrow's to last week's post, as we're only expecting a few.
Drugstores
FREE Stuff
FREE Burger, Shake + Fries at the New Stand-Up Burger

on Opening Day 3/10! Plus, one lucky winner will win burgers for life. Guys: Please be safe! I do not want you to risk getting COVID to get a FREE burger. We'll have LOTS more deals if this is too risky for you. AmyBurger giveaway details: "To celebrate the opening, Stand-Up Burgers will be giving away a burger, shake, and French fries to the first 300 people in line (while supplies last) and Free Burgers for Life to one of its Instagram followers." Opening Day is 3/10. Address: 48 Shattuck Square, Berkeley CA

Free $10 at CVS

when you use Paypal's touch-free QR code.
Possibly FREE Bob's Red Mill G-free Oats!

FREE pint of Hudsonville Ice Cream!

There are Non-Dairy options. You can print a coupon here, hurry before they run out! FYI: I checked my area for availability, and it's not sold near me, so check to see if it is for you before printing!
Safeway –

FREE Grande Beverage!

We have NEW offers to use for the Starbucks Cafe! I don't recall seeing an offer to use Reward Points in the cafe before for a FREE Coffee, nice! Offers can vary per person, let us know if you got these! Look in the "Coupon" area in the app for the 5x bonus, and look in the "Rewards" area for the coffee offer.
Grocery Stores
Recipes & Misc.
Making pancakes this weekend?

It can be SO much cheaper to make them from scratch, and since there are so few ingredients, it takes very little time. These freeze well, too. I find about 2-3 months is tops (for best taste) on freezing quick breads.
Amazon Deals & Whole Foods Delivery
NEW Save $5 Off $20 Beauty/Personal Care Promo!

I spotted some vegan/cruelty-free items: elf, Love Beauty & Planet & Mrs. Meyer's. This is a link to all the products, please check products carefully.
Included in the Buy $20, Save $5 Promo:

Love Beauty & Planet Conditioners

& Shampoo, select large bottles. (Note: some have sold out now).
If you buy these same size boxes at Costco, you'll know what a great deal this is!

Splenda No Calorie Sweetener Value Pack, 1000 Individual Packets

, 2.2 lbs,1000 Count (Pack of 1). This is likely the best deal I have ever seen for Splenda, could change at any time!
I have a

50% off promocode to share with you on this set of 9 reusable Mesh Bags

,

great deal! Use code RSSABYCV for 50% off.
There's a

rare sale on Apple Airpods

if you're in the market. These are the best deal, and the Airpod Pros are also on sale. Apple AirPods with Charging Case (Wired).
There's a

20% off coupon to clip on this Life Breakfast Cereal

,

Original, 13oz Boxes (3 Pack). The coupon is EITHER for one-time or Subscribe & Save. Just be sure you have clicked on one of those two to see the coupon you want.
We also have a

20% off coupon to clip on this Quaker Instant Oatmeal

, Maple & Brown Sugar, Individual Packets, 48 Count. Good deal! The coupon is EITHER for one-time or Subscribe & Save. Just be sure you have clicked on one of those two to see the coupon you want.
There's a

Deal of the Day on Quility Weighted Blankets

if you've been looking for a deal on these. My daughter has a weighted blanket, and loves it. I like to use lots of blankets, but I don't like anything heavy on my feet. How about you? Have you tried these?
I have a promocode to share for

20% off these Silicone Cooking Utensil

Set

, AILUKI Kitchen Utensils 17 Pcs Cooking Utensils Set. There is also a 5% off coupon to clip. Other colors too, all with stainless steel handles. I love this one with rose gold handles! Use code 204KCRBK
I'm seeing this on sale online at Whole Foods for delivery, sale likely also in-store.

Gardein Chik'n Noodl' Soup

.
Whole Foods: On sale this week, can order for delivery or pickup if available in your area:

American Flatbread, Vegan Harvest

.
The Daily Digest for Thursday, 3/04
Safeway $5 Friday is Tomorrow!

This sale is valid in my area in N. California, please check your flyers for other regional areas. See the deals at the end of my post.

Starbucks:

(Ends today, may be closed now),

Buy 1 drink, get a FREE drink later!

Must use the app, and the free offer will be added there.

Safeway:

We'll have this

sale on Magnum Ice Cream for $2.50 tomorrow

for $5 Friday:

Sprouts: Surprise 20% Off Plant-Based Weekly Coupon!

Details in my post HERE:

Safeway:

We have a

small discount (I believe it's $2 per pack) this week on these Beyond Sausages & Burgers

. Be sure to signup to get coupons e-mailed, too! Usually they are $1 off, we've also seen $2 off coupons in the past.

Safeway:

This coupon for a FREE Yogurt when you buy Silk Milk is back in the Safeway app!

Safeway:

Green Giant Frozen Veggies are on a 25% off sale this week.

Here are some coupons to stack!

Be sure to check ingredients, some I would expect to be vegan aren't.

Sprouts:

New Freebie! Free Quantum Energy Squares Bar.

Just save in the Sprouts app. I checked the ingredients, we're good!

Free Violife until 3/17

at Walmart with Ibotta Rebate

Nice Freebie for College Students

: A Design Planner from Sherwin Willimas
Sprouts Shoppers: Be sure to pick up your

TWO FREE Kite Hill Yogurts.

Details in my post here under "Refrigerated/Frozen"

Whole Foods: Kashi cereal as low as $.50 per box!

I've been adding more deals with additional sales that came up, take a peek.
Don't miss these great

Weekly Grocery Deals

, good thru Tuesday.

Any Winn Dixie Shoppers? FREE Box of SE Cereal!

I checked the ingredients for the wheat bran flakes, looks vegan and I don't see any added non-vegan Vit. D3. Just lad the coupon to your store card.

Walgreen's Sneak Peek – Starts Sunday!

I'm working on the upcoming weekly deals, and this is a nice Buy 1, Get 1 FREE one for Blue Diamond Almonds. Store rand "Nice!" Cashews will also be BOGO. Has anyone tried the new spicy flavors yet?

Walgreen's:

The

Buy 1, Get 1 FREE Blue Diamond Sale is advertised to start Sunday, but I'm already seeing it online!

(Check ingredients, not all are vegan!) You can do this deal for order Pickup or Delivery right now:

Possibly FOUR coupons to stack on Poppi Prebiotic Soda!

Some flavors have already sold out. We have three promocodes: 10% off with 10TOKPOPPI and 10SAMMYPUR and15% off with 15GUTHEALTHYPLUS I'm seeing a 20% off "March" coupon to clip in the offers. Link to all flavors in comments. Let us know if you're able to stack all three offers! There's another 10% off you'll see in comments too, but I don't think you can use both 10% off ones. Can always try, though!
We have a sale on these!

Doritos Spicy Sweet Chili Flavored Tortilla Chips, 1 Ounce, 40 Count.

They're included in an up to 30% off sale I just found.

Link to the entire sale,

please check ingredients carefully! Some, not all will be vegan. I'll also highlight any standouts.
WOW! These

gluten-free Quaker Oats

are included in the sale I shared earlier PLUS there is a 20% off coupon to clip! (Not S&S, just be sure one-time is clicked).
More affordable than other similar wipes I've seen.

365 Surface Wipes,

Lemon Verbena 35 ct

. Not tested on animals, and made with plant-derived ingredients. This may just be available via Whole Foods Delivery.
Discount on this

Seventh Generation Dish Liquid Soap, Clementine Zest & Lemongrass Scent, 25 Oz, Pack of 6

.
Looking for a deal on a Magic Bullet? This one on Amazon is currently a better deal than Target's price.

Magic Bullet Blender, Small, Silver, 11 Piece Set.
The Daily Digest for Wednesday, 3/03
All NEW Weekly Grocery Deals Start Today! Check out full posts for the stores I cover
Here are my

VERY Best Grocery Deals for the week!

These are the standouts from my full store posts, plus a couple of other stores. From $.08 Avocados to Buy 2, Get 3 FREE Progresso Soup, save some big money by shopping these Weekly Deals:
If you are doing

Grocery Orders Online

instead of going to the stores, here are some discounts.
Frugal Tip: It can be cheaper to buy the veggie ground instead of the burgers and just form the burgers yourself. For example, these

Meatless Farm Co. packs are both $2.50 ea. this week at Grocery Outlet

, and the ground contains more per weight.

Whole Foods All NEW Weekly Deals:

Strawberries $3.33/lb., Sales on Prepared Pizza Dough + Hot Pizza Slices + More! Note that some sales this week are in-store (not online) only. Also, I think more sales will be added tomorrow, and I'll let you know and add any good ones to my Weekly Deals.

Whole Foods: As I hoped, we did get more sales added today

.

This is a new batch that will go for 2 weeks. I'll be adding more to my list today, here is one that caught my eye. These Dr. Praeger Sliders are on sale for $2.99, pay just $1.49 with this Ibotta! Prime pays only $1.19!

Get Ibotta and a Welcome Bonus here

.
Whole Foods: We also have these

Ibottas to stack with the 30% off Califia

Sale

. Will make for some amazing deals! Get Ibotta and a Welcome Bonus here:

Grocery Outlet All NEW Weekly Deals

– $.99 So Delicious Ice Cream, $2.50 Violife Cheeses, $2.50 The Meatless Farms Co. Burgers or Ground, $.99 Elmhurst Walnut Milk, $.05 Honest Kids Juice Boxes + Much More, it's a great week!
Reminder:

We have an avocado coupon to print!

Can print twice. I'm planning to use mine at Food Maxx this week, as the avocados are on sale for $.33 ea. Final cost will be just $.08 ea.!
WOW! Rare deal on

Veg News Magazine Kindle edition

. I don't think I've ever seen this included in the Magazine Deals. I've wanted to subscribe to this, but not at the regular price. This is for a full year, the 28 day trial is available too. Be sure to cancel if you don't wish to continue before the year is up!
Decent price if you are avoiding the stores.

Silk Shelf-Stable Almondmilk

,

Unsweetened, Dairy-Free, Vegan, Non-GMO Project Verified, 12 ct. 1 Quart

.

Vegan Bone Broth?!

Anyone tried this? Kitchen Accomplice Organic Plant-based Vegan No-bone Broth Concentrate, 12 Oz.
One of our members tried this, said it tasted just like honey!

Organic

Harmless Hunny by Pyure

| Vegan Honey Alternative, Sugar-Free, Keto, Low Carb | 13.05 Ounce.
Whole Foods: Califia is on sale for 30% off this week, plus that extra 10% off for Prime! Deal is available here for Online Whole Foods delivery, or in-store.
Outlet Deal on Calphalon Premier Countertop Safe Bakeware 6 Piece Set, 6-Piece Set. I have a couple of Calphalon Cookware pieces, and they are nice. These are neat with the silicone trivets attached.
Why does food always taste better outdoors? If you're planning on a Camping Trip, there's a BIG discount on this

Coleman Gas Camping Stove | Classic Propane Stove, 2 Burner

right now!:
Outlet Deal on this

Watermelon Slicer Cutter

. This comes with a bonus melon baller. Has anyone tried this? We buy a lot of watermelon in the Summer. We're loving our Pineapple Slicer, BTW!
Good deal in regular Amazon on some flavors of these cookies.

Lenny &

Larry's The Complete Cookie

, Peanut Butter Chocolate Chip, 4 Ounce Cookies – 12 Count.
Better deal than I saw earlier for these, still pretty pricey though. A solution would be to make your own with molds.

Dairy-Free Chocolate

Easter Egg, Organic

120g (Moo Free).
These 2-packs are available now, better deal per each egg than other Moo-Free eggs.

Moo Free Original Easter Egg + An Egg-Citing Surprise 95g

(Pack of 2)

These

So free Organic White Chocolate Eggs

just showed up, too!

Make your own Vegan Chocolate Bunnies for Easter!

It couldn't be easier, just melt your favorite vegan chocolate chips for these. I've made similar ones and stirred in Mom's Brand Rice Crispie cereal, tased just like the "crunch" chocolates.
The Daily Digest for Tuesday, 3/02
Safeway Monopoly: Last Call for FREE Tickets + Tokens!

You'll need to get the app by TONIGHT for the pre-game offers.

Sprouts – All NEW Weekly Deals!

(Starts Wed., 3/03) Don't Miss $.50 Mangos, $.77/lb. Oranges, $.98/ lb. Apples, BOGO Skinny Pop, $.25 So Delicious Creamer, FREE Kite Hill Yogurt + More! See my full post here:

Pink Lady Apples $.98/lb. at Sprouts, starts Wed.!

I found a photo of these apples when we got them at Sprouts on an earlier sale. Really good! Opal apples will also be on sale $.98/lb.

Sprouts Sneak Peek – Starts Wed.! All Bulk Snacks will be 20% off

,

no coupon needed.

Safeway All NEW Weekly Deals – Starts Tomorrow!

It's another great week at Safeway: Strawberries 2 lbs $4.88, Buy 2 Get 3 FREE Progresso Soup, NEW Monthly Deals, Monopoly starts, Beyond Meat Sale, BOGO FREE Snacks + Much More!
Safeway: NEW Plant-Based Items! (I do see some familiar faces, but also some new interesting ones!) These were advertised in the

March Monthly Book

that comes out tomorrow.

Safeway:

One of the

NEW Plant-Based Items

is this vegan ranch, not a bad price at $1.99! Price will be good at least thru March, could be the regular price. It was featured in the March Monthly Booklet.

Safeway Sneak Peek – We'll have a couple of ice cream sales.

Breyer's Ice Cream for $2.49, Ben & Jerry's $2.99. Starts tomorrow!

NEW at Sprouts: Vegan Un-Honey

, and it says only available there.
You could spend a small fortune on spices, but there's a better way!

NEW Ibotta Freebie for Skippy Pouches!

The previous offer went away, and this replaced it. Since there are 3 separated offers, you should be able to do this deal at all 3 stores. There's a 10% off Target Circle for a small moneymaker too. Get Ibotta & a Welcome Bonus here:

New Beyond Meatballs & Impossible Burger Ibottas!

I'll match these up with some of our deals and let you know any good stacks. Get Ibotta & a Welcome Bonus here:

NEW Rare Coupon for Avocados!

(You can print two, the easiest way is to hit your back button twice.) Print now before it's gone:

Food Maxx: Avocados just $.08 ea.!

Stack the $.33 sale (good thru 3/09) with our new printable coupon. Great deal if you have this store! Print up to two coupons here, get 8 avocados for $.64 total.

Target: So Delicious Shreds as low as $2.49 ea.

, reg. price $4.99. I just added this to my Weekly Post
Interesting tofu press! Says a 15-minute press is all that's needed to soak up marinade.

That tofu thing – Tofu Press

– Get More Out of Your Tofu with The Most Efficient Tofu Press.
Big discount on this

Spice Rack with 24 Empty Square Spice Jars, 396 Spice Labels with Chalk Marker and Funnel Complete Set

. Also comes in chrome. This will do the job of organizing your spices nicely! I wrote a

post on saving money on spices

.
Now available!

No Whey Easter Truffle Box

: No Whey 15 Piece Easter Vegan Chocolate Truffles. Shipping is not included FYI.
Nice discount on this

MILIN Electric Kettle

, Variable Temperature Control Electric Tea Kettle, 1500W 8 Big Cups 1.7L with LED Indicator, Keep Warm Function & Boil-Dry Protection. There's also a 5% off coupon to clip!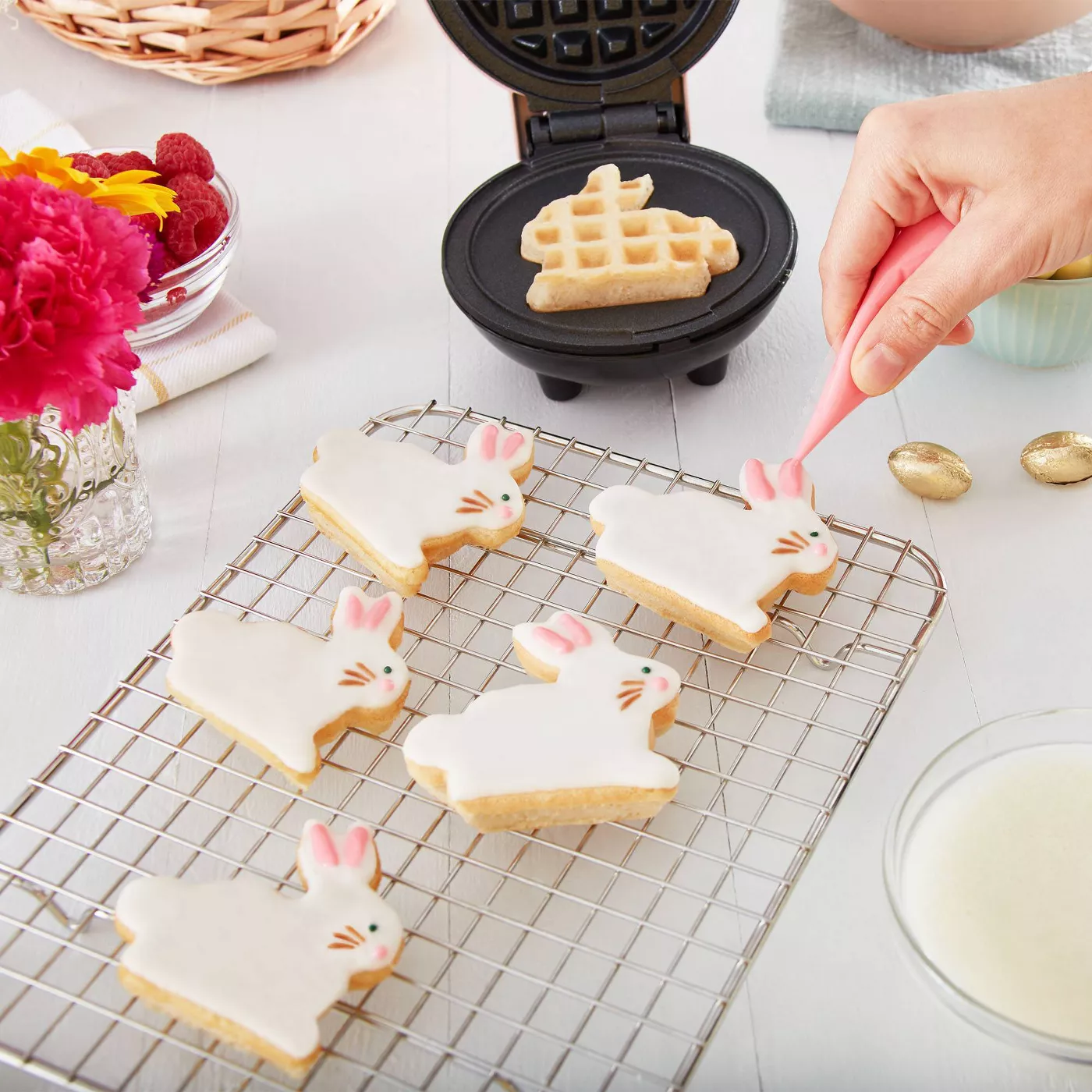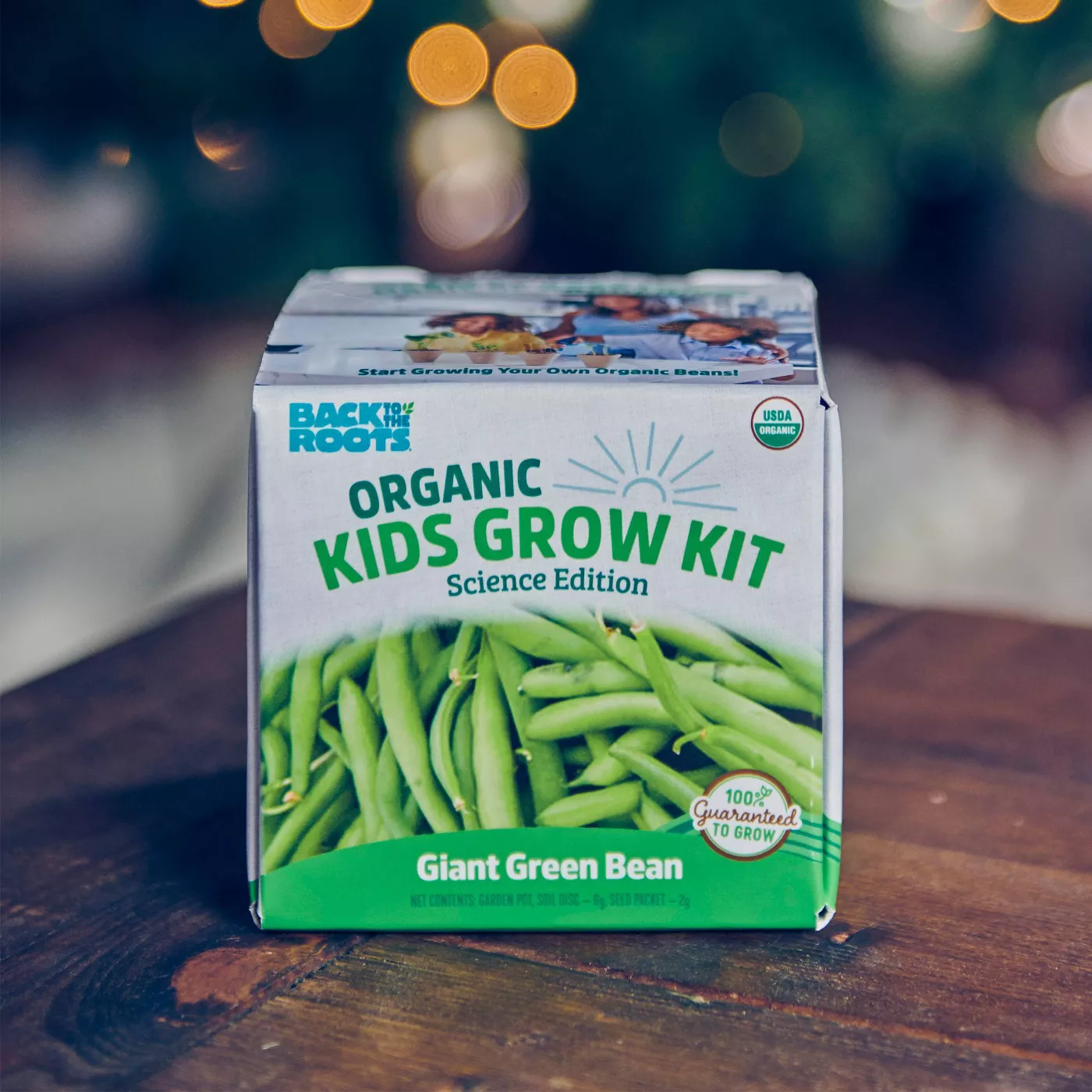 More Deals & Meals:
Announcements:
See Inside the Mystery Box!
Were you wondering what was in the

"Mystery Box"

in our contest? You can see inside now – our winner Daniel made a video opening it! Thank you so much Daniel Vasquez I also put the link here at the top with the other contest stuff:
Current Weekly Grocery Deals:
See all Current Weekly Deals HERE for Whole Foods, Sprouts, Safeway, Grocery Outet, Food Maxx, Smart & Final, Target, Walgreen's, CVS & Rite Aid
Amazon Deals:
I'm now sharing the longer-term deals in the quick-lists above. Be sure to check my Facebook Group for lots of deeply discounted faster-moving deals throughout the day, too!
Coupons & Rebates:
Safeway Shoppers:

Be sure to

check your rewards often and use them!

I just cashed in mine for a $5 reward. Check the app for "bonus" multipliers like 4x rewards, or extra rewards when you buy in Produce Dept., etc. Here's more info. on all this:
Freebies:
I now have a

NEW post dedicated just for Freebies

! I'll be posting all the freebies there now. Link HERE:
Holidays:
I've been putting Easter posts under this Holiday heading

We are starting to see some of our yearly sales on baking items. The best price I've found for baking items is usually in bulk large 25 lb. bags. My local Warehouse store, Smart Foodservice is where I tend to get the best price per lb. However, this time of year, flour, sugar and more will be on sale in regular stores, too. Sometimes this will beat my Warehouse store prices.
I'm starting to add more to the "Holiday" Posts on my website. Take a peek!
Other Online Deals:
$15 off Walmart on Instacart!

I'm excited to offer you an Exclusive Promocode for $15 off Walmart Orders via Instacart! They recently teamed up with Walmart, but only in certain areas so far. This includes:
San Francisco / Bay Area, CA
Los Angeles/ Orange County, CA
San Diego, CA
Tulsa, OK
You can use the promocode SPARKSTORE15 Instacart gave to me to share with you! You'll get $15 off a $50 order, and get your order in as soon as 2 hours.
Whole Foods Delivery:

If you use

Whole Foods Delivery

, the sale prices I post in my Weekly Deals are the same online! True, you can't use coupons, but some of the deals are still really good. Prime Members also get the extra 10% off regular "Sales" like you do in-store. Use my posts as a guide to save money on the items on your list!
Recipes & Meals
Get $30 Off Purple Carrot with promocode CARROT30. You can also view their weekly meals & recipes for FREE inspiration and ideas!
Vegan Meal Delivery Options:
Grubhub:

Grub Hub Deals: I'm seeing lots of

FREE Vegan Delivery Options

in my area! (No special code required).

Offers tend to be regional, but you should have some FREE offers for delivery, too. Fast Food tends to offer Free Delivery, like Taco Bell and Burger King. Some even have additional $ off discounts

.

Veestro Vegan Meal Delivery: I have a new promo code to share: New customers get 30% off subscription with code CONTACTLESS.
Purple Carrot: The $30 promocode is still good, use this code: carrot30. The one on the site is only for $20 off.
Update: Looks like the NEW Pinterest setting is working well on my site, pin away!
🙂 You can now pin any of my recipes
Images used in this post are my own original photos or supplied by my advertisers with permission in promotion of their products.