This post contains affiliate links. If you click on one of my links, I may receive a small compensation at no cost to you. Thank you for supporting The Penny Pantry! Read My Disclosure Policy
The Weekend Wrap-Up: All NEW Target & Drugstore Deals, FREE Loaf of Boudin Bread Every Month, Amazon Deals + Much More for Less!
You can check out previous Daily Digests too, I keep a week's worth of deals here.
I've changed the format of this a bit to make it easier for you to QUICKLY see the NEWEST Deals for the day (or Weekend Wrap-Ups.) I was struggling with how best to keep some of the previous deals around that were still good, without making it cumbersome to find that day's New Deals. It seemed a shame to just delete some of the deals after a day that were still really good and long-term. But, I also want you to be able to quickly check on the newest ones, too! So, deals from the SAME day (or weekend wrap-up for 3-days) will be at the very top. Deals that you may want to reference later will follow.
In my Penny Pantry Facebook Group, I post many deals & info. throughout the day including freebies, deal updates & changes, Amazon Deals, meals & recipes, food discounts I run across + more! Some are more timely than others: the Amazon Warehouse Deals tend to come and go quickly, so Facebook is a good platform for me to let you know about those deals quickly.
Posts here on my website take longer to write and deliver, so I primarily use it for Weekly Grocery Deals, and other deals I think you may want to reference later. But, I'd like to bridge that gap as not everyone is on Facebook. Plus, it may be nice to have the Daily Deals together, as the Facebook feeds don't run exclusively chronologically.
So, I'll try this out and see how it goes! Please let me know if you think this will be useful as a companion to my Facebook posts. And, if you're on Facebook and haven't joined our group yet, I hope you will join and become part of our active, supportive vegan community! <3 Amy
Note on photos: Some may be illustrative of a product, but not the actual product. For example, I may use a general photo of apples I took to report on a sale on apples.
Happy Saving!
NEW Deals – Quick List!
The Weekend Wrap-Up Fri., Sat. & Sun. 9/24-9/26
Grocery Stores
Target
Target All NEW Weekly Deals

– Starts Sunday! Save on Strawberries, Avocados as low as $.30, Good & Gather 32 oz. Broth $1.19, New Halloween Candy Deal, Many Gift Card Bonuses + Much More for Less!
Target Sneak Peek! The

new ad that starts Sunday

is now online. Select bags of Halloween Candy (incl.some Sour Patch/Swedish Fish) will be Buy 1 Get 1 25% off, Save on Strawberries, Pillsbury Frosting $1.25 + More!
Target:

New Circle Offers

Available! There are a couple for 50% off fruit – includes organic and regular peaches, nectarines, plums. The 30% off Chobani Oatmilk is back, several for 20% off Bob's Red Mill products. I did notice the $10/$40 Beauty Gift Card Bonus is a Circle offer. See all Circle Offers here:
Target:

So Delicious and Silk Yogurts on Sale for $1.25 ea.

starting Sunday. I'm not aware of any additional coupons or rebates to stack right now. You can sign up at the So Delicious website to get future $1 off coupons. If you save for these sales, pay just $.25 ea.!
Target: I'm now adding a list of all the

Gift Card Bonus Deals

for the week at the top of my post. There will be up to $40 for these bonuses. I'm only including ones that will likely include vegan/cruelty-free, we'll know more specifics Sunday.
Walgreen's, Rite Aid & CVS
Misc.
How I Save Money on Nutritional Yeast:
Coupons
Sunday Newspaper Coupon Preview

– We're expecting a Buy 1, Get 1 FREE for Love, Beauty & Planet! These may be included with the Target Gift Card Deal, we'll know soon. Would make for some great deals!
FREE Stuff
Member Share: WOW! Get this

FREE Loaf of Boudin Sourdough

EVERY Month! Thanks for sharing this great freebie Alicia Christine! Details HERE:
New product from Miyoko's: Liquid Pizza Cheese! They're having a

FREE pizza tour

in select East Coast states, starting 10/01. You can try it out on a free piece of pizza.
Amazon Deals
The Daily Digest for Thursday, 9/23
The Daily Digest for Wednesday, 9/22
The New Grocery Week Starts Today, Wed. See full posts on my website for the stores I cover:
Whole Foods: The

La Croix Sale

is both in-store and online for Delivery or Pickup Orders. Good price per drink! Delivery on $35 orders is FREE with Prime Membership. You can check if it's available in your area by zipcode.
Whole Foods:

Select Mrs. Meyer's

are on sale this week. and can be ordered online for Whole Foods Delivery or Pickup:
Grocery Outlet All NEW Weekly Deals

– Starts Wed. One gallon of Vlasic Pickles $2.99, Save on Milks, Pantry items, Snacks, Hilary's & Full Circle Burgers $1.50 + Much More for Less!
Grocery Outlet – Don't miss that great deal on

Vlasic Pickles, just $2.99 for a gallon!

Plus, you can re-use the pickle jar (should be glass) for flours and such. I do this, see mine in comments. We bought these spears at GO for $5.99, and that was a good deal. This week's sale is on the hamburger chips.
Smart & Final Sneak Peek –

Asparagus will be $.99/lb!

I haven't seen a deal like this since last Spring. Sale starts Wed.
Safeway: Many

New App Coupons

Today! There's a Free Reward one, a 2x Produce Bonus and all the ones needed for the clip or click in my Weekly Deals
Here's my

Tofu Pumpkin Pie Recipe

again that uses the silken tofu.
The Daily Digest for Tuesday, 9/21
Sprouts All NEW Weekly Deals –

Starts Wed.!, $10 off Coupon, Clo Clo's Vegan Pizza Buy 1, Get 1 FREE, Organic Winter Squashes $1.25/lb., Skinny Pop BOGO, Hippeas $2, 25% Off Bulk Items 3-Day Sale! +Much More for Less!
Here is a

list of ALL the Halloween Candy that's included in the 30% off Circle

Today.

The 100 ct. of Sour Patch didn't have the offer next to it, so I wanted you to see it IS included. There were a couple of other vegan ones I spotted, too: Smarties, Dum Dums and another variety pack with Jolly Ranchers. Sorry about the non-vegan pix here, want to make sure you can see all the vegan options! Link is to entire deal, please check ingredients! Clip the Circle Offer, too.
Target: Here's another vegan one for

Yum Earth Candy in the 30% Off Circle Offer

,

Today Only! If you're busy today, you can always order online with the discount and pick up another day (That's my plan!)
These

100 ct. bags of Sour Patch/Swedish Fish

are also included in the Tuesday ONLY 30% off Halloween Candy Deal. Can order online: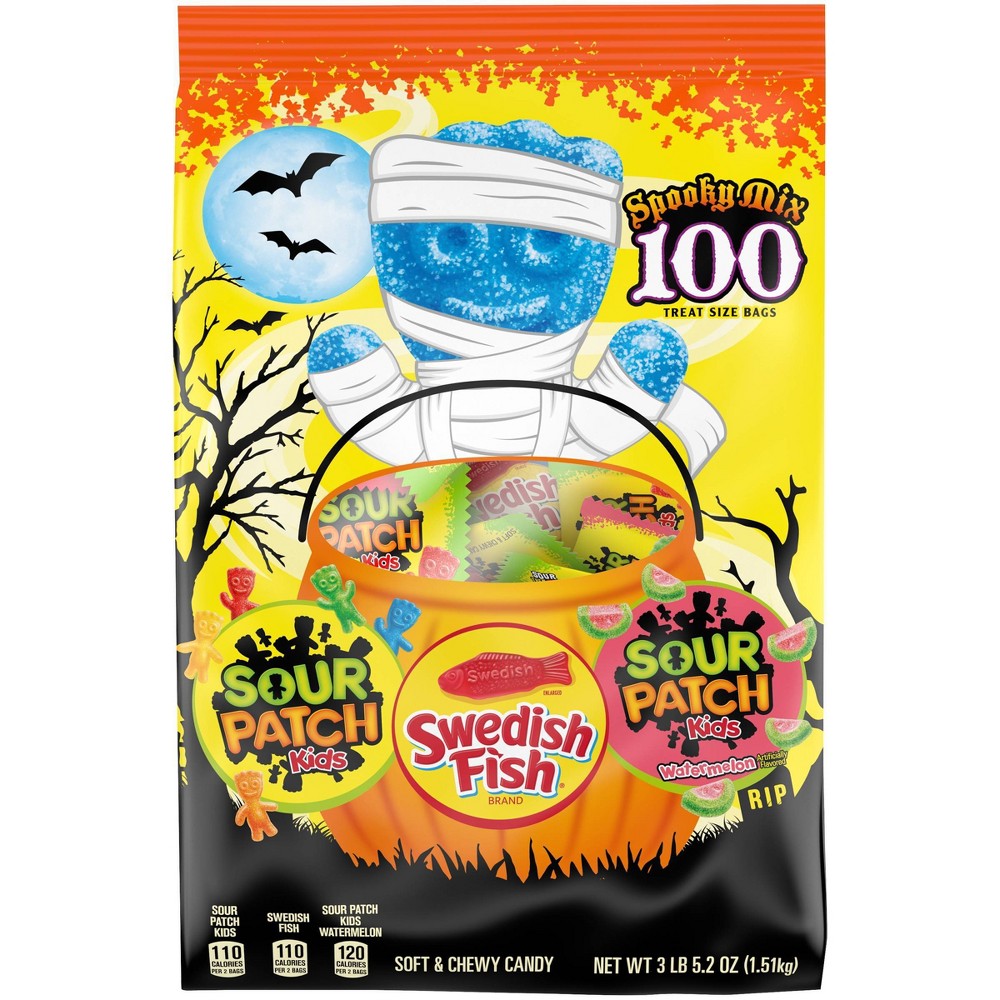 The Daily Digest for Monday, 9/20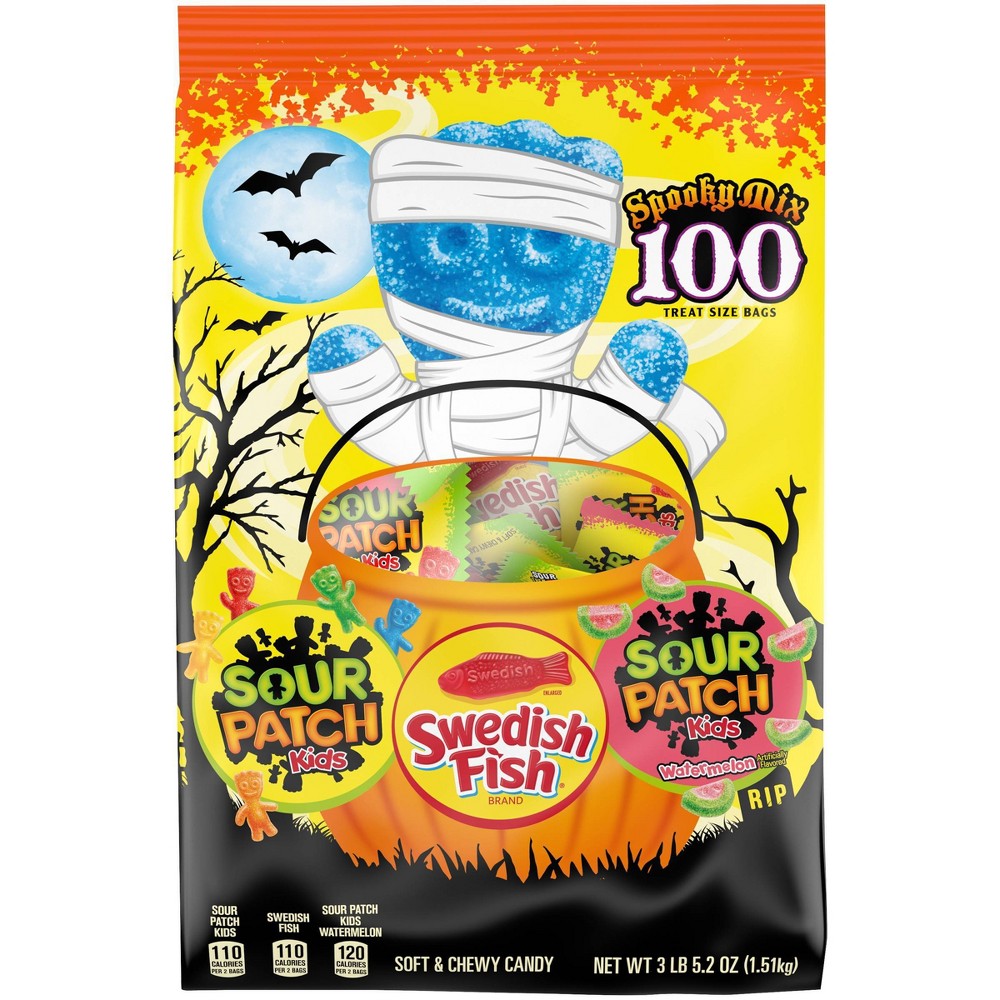 Food I've Made
I made: vegan glazed ham, asparagus, roasted potatoes with rosemary, coleslaw, rolls (or purchased sourdough) and fresh pineapple and cherry cobbler with ice cream for dessert.
More Deals & Meals:
See Inside the Mystery Box!
Were you wondering what was in the

"Mystery Box"

in our contest? You can see inside now – our winner Daniel made a video opening it! Thank you so much Daniel Vasquez I also put the link here at the top with the other contest stuff:
Current Weekly Grocery Deals:
See all Current Weekly Deals HERE for Whole Foods, Sprouts, Safeway, Grocery Outet, Food Maxx, Smart & Final, Target, Walgreen's, CVS & Rite Aid
Amazon Deals:
I'm now sharing the longer-term deals in the quick-lists above. Be sure to check my Facebook Group for lots of deeply discounted faster-moving deals throughout the day, too!
Coupons & Rebates:
Safeway Shoppers:

Be sure to

check your rewards often and use them!

I just cashed in mine for a $5 reward. Check the app for "bonus" multipliers like 4x rewards, or extra rewards when you buy in Produce Dept., etc. Here's more info. on all this:
Freebies:
I now have a

NEW post dedicated just for Freebies

! I'll be posting all the freebies there now. Link HERE:
Other Online Deals:
$15 off Walmart on Instacart!

I'm excited to offer you an Exclusive Promocode for $15 off Walmart Orders via Instacart! They recently teamed up with Walmart, but only in certain areas so far. This includes:
San Francisco / Bay Area, CA
Los Angeles/ Orange County, CA
San Diego, CA
Tulsa, OK
You can use the promocode SPARKSTORE15 Instacart gave to me to share with you! You'll get $15 off a $50 order, and get your order in as soon as 2 hours.
Whole Foods Delivery:

If you use

Whole Foods Delivery

, the sale prices I post in my Weekly Deals are the same online! True, you can't use coupons, but some of the deals are still really good. Prime Members also get the extra 10% off regular "Sales" like you do in-store. Use my posts as a guide to save money on the items on your list!
Get $30 Off Purple Carrot with promocode CARROT30. You can also view their weekly meals & recipes for FREE inspiration and ideas!
Vegan Meal Delivery Options:
Grubhub:

Grub Hub Deals: I'm seeing lots of

FREE Vegan Delivery Options

in my area! (No special code required).

Offers tend to be regional, but you should have some FREE offers for delivery, too. Fast Food tends to offer Free Delivery, like Taco Bell and Burger King. Some even have additional $ off discounts

.

Veestro Vegan Meal Delivery: I have a new promo code to share: New customers get 30% off subscription with code CONTACTLESS.
Purple Carrot: The $30 promocode is still good, use this code: carrot30. The one on the site is only for $20 off.
Update: Looks like the NEW Pinterest setting is working well on my site, pin away!
🙂 You can now pin any of my recipes
Images used in this post are my own original photos or supplied by my advertisers with permission in promotion of their products.