This post contains affiliate links. If you click on one of my links, I may receive a small compensation at no cost to you. Thank you for supporting The Penny Pantry! Read My Disclosure Policy
The Daily Digest for Monday & Tuesday: All NEW Weekly Grocery Store Weekly Posts, Halloween Deals, Amazon Early Black Friday Deals+ Much More for Less!
You can check out previous Daily Digests too, I keep a week's worth of deals here.
I've changed the format of this a bit to make it easier for you to QUICKLY see the NEWEST Deals for the day (or Weekend Wrap-Ups.) I was struggling with how best to keep some of the previous deals around that were still good, without making it cumbersome to find that day's New Deals. It seemed a shame to just delete some of the deals after a day that were still really good and long-term. But, I also want you to be able to quickly check on the newest ones, too! So, deals from the SAME day (or weekend wrap-up for 3-days) will be at the very top. Deals that you may want to reference later will follow.
In my Penny Pantry Facebook Group, I post many deals & info. throughout the day including freebies, deal updates & changes, Amazon Deals, meals & recipes, food discounts I run across + more! Some are more timely than others: the Amazon Warehouse Deals tend to come and go quickly, so Facebook is a good platform for me to let you know about those deals quickly.
Posts here on my website take longer to write and deliver, so I primarily use it for Weekly Grocery Deals, and other deals I think you may want to reference later. But, I'd like to bridge that gap as not everyone is on Facebook. Plus, it may be nice to have the Daily Deals together, as the Facebook feeds don't run exclusively chronologically.
So, I'll try this out and see how it goes! Please let me know if you think this will be useful as a companion to my Facebook posts. And, if you're on Facebook and haven't joined our group yet, I hope you will join and become part of our active, supportive vegan community! <3 Amy
Note on photos: Some may be illustrative of a product, but not the actual product. For example, I may use a general photo of apples I took to report on a sale on apples.
Happy Saving!
NEW Deals – Quick List!
Note: I'm combining Monday & Tuesday due to Monday's Facebook issue.
The Daily Digests for Monday & Tuesday, 10/04-10/05
Sprouts All NEW Weekly Deals

– Starts Wed. Organic Winter Squashes $.98/lb., Two FREE Bags of Alpha Nuggets, TruWhip $2 +Much More for Less!
Reminder: Amazon is doing early Black Friday "Epic Daily Deals". There are some great deals on Airpods today if you've been looking for a deal. Deals across many categories, I'll check frequently and share anything I think may be of interest. You can see all the deals here too:
Amazon launched

Epic Daily Deals

Monday. Let me know if you're looking for anything in particular, I can keep an eye out.
If you missed the Warehouse Deal on these, this variety pack is the best deal I'm currently seeing in regular Amazon.

IZZE Sparkling Juice, 4 Flavor Sunset Variety Pack, 8.4 Fl Oz (24 Count).

There's a $.99 coupon to clip on these

Oreo Chocolate Sandwich Halloween Cookies

, (2 Cookies Per Pack) Special Halloween Edition.
Another Vegan Chocolate mini chocolate option for Halloween treats!

Undercover Cripy Quinoa Crunch

. Says tastes like the "crispy rice" chocolate bars. Other flavors, please check ingredients. Note: It looks like some of the packages with ingredients are hard to tell which is which, I'll put link in comments.
Outlet Deal on

Pet Cat Bat Wings for Halloween

. These may be good for one photo LOL.
Big Discount on

Hammam Linen Cool Grey Bath Towels 4-Pack

– 27×54 Soft and Absorbent, Premium Quality Perfect for Daily Use 100% Cotton Towel.
The Weekend Wrap-Up Fri., Sat. & Sun. 10/01-10/03
Grocery Stores
Safeway

Sneak Peek – Hidden Valley Plant-Powered Ranch will be on a coupon deal for $2.99! This will start on Wed. 10/07. And, it's a Monthly Deal in the new booklet.
Reminder: You can also order this for $2.98 at Walmart, or pick up in-store: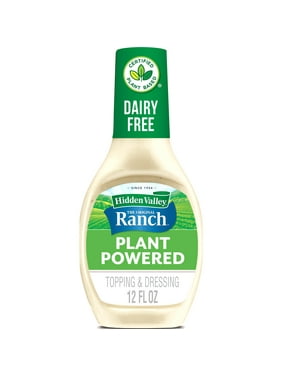 Enjoying these Jack and Annie's Nuggets, made from jackfruit. Really good! Let us know if you've tried any of their products. You can get these for about a $2 a box at

Target

and $1 at

Sprouts

right now, see my Weekly Posts
What's your

favorite grocery deal

this week?
Target
Target All NEW Weekly Deals

– Starts Sunday! Save on Pumpkins, Nature's Bakery Bars, Cereals, Many Gift Card Bonuses, Halloween Costumes Buy 1 Get 1 50% Off + Much More for Less!
Target: Two

New Circle Offers for Impossible!

There's a 25% off for the 2 pack patties and a 20% off for the 6 ct. bag of patties. You can see all the NEW Circle Offers here, save offers and even shop online with the discounts.
Target also has

Advent Socks!

These Nightmare Before Christmas are super cute.
Walgreen's, Rite Aid & CVS
Drugstores All NEW Weekly Deals

– Starts Sunday! FREE bubly Bounce, Save on Halloween Candy, Beverages, Pantry Items, Snacks, Ice Cream, Beverages+ Much More for Less!
Coupons & Rebates
You gotta get

Ibotta!

I just cashed out $100. And, if you're new to Ibotta, you'll get a Welcome Bonus up to $20 when you redeem your 1st offer.
Has anyone found the Impossible Nuggets in stores yet? I'm hearing Walmart has them, and Safeway and Kroger's may as well. You can get an

Ibotta rebate

at Walmart. And, if you're new to Ibotta, you'll get a Welcome Bonus up to $20 when you redeem your 1st offer:
New Month,

New Printable Coupons!

There's a new one for avocados. There are also digital coupons, and if you go thru the app there should be even more.
Halloween
FREEBIES
Cinnaholic Buy 1 Get 1 Free!

Happening Oct. 4th, limit 12 per person.

Sprouts: New Oct. FREE Sampling Program Offers

are now in the app! Click the coupons and scan barcode at checkout. or add to online offers and they should deduct. I have free offers for True Made BBQ Sauce, Zack's Mighty Organic Tortilla Chips & Wicked Food Meal Pot. I'm almost certain those will all include vegan. Others to check are free offers for Primal Kitchen Bowls and Toby's Dressings & Dips. I'll add these to my Weekly Posts, get more info. about the Freebie Program here:

Amy's Drive Thru – FREE Fries on Fridays

, no purchase required!
Gift Card Bonus Deals – We're just starting to see these deals that are plentiful during the holidays. Starting Sunday,

Rite Aid will have a $20 Bonus Reward

when you buy $100 in select gift cards. You can then stack this $20 with additional discounts later to really maximize the deal! You can always use the gift card for purchases you were planning to make for yourself anyway, not just for gifts.
Try

three No Cow Bars for free

,

pay $.99 shipping.
Reminder: Get Mrs. Meyer's Fall Products for FREE! Can cancel after 1st order.
Recipes/Meals
Tofu Foo Yung

going into the oven. I'll share again after it's cooked and served with mushroom gravy. What are you good lookin' people cookin' this weekend? Please share any of your vegan food over the weekend!
Tofu Foo Yung was yummy! I've made this before, but it had been awhile. Please share any vegan food you're enjoying this weekend.
Amazon Deals
The Daily Digest for Thursday, 9/30
All NEW Grocery Deals Start Today!
The Daily Digest for Wednesday, 9/29
It's a great week for saving money on your groceries, from $1.50 Mini Watermelons to Beyond Burgers! + Even FREE Items! Check out all

my favorite deals here

for the week:
Whole Foods Weekly Deals

– Starts Wed. We have some new items this week, and many repeats (some sales last for several weeks): Save on Organic Greens & Pears, Mrs. Meyer's Fall Scents, Oatly Items, Cool Haus Ice Cream Sandwiches + Much More for Less!
We have a couple of

Ibottas right now for Impossible

:

included are rebates for these sausage rolls and the chik'n nuggets. You'll get up to a $20 Welcome Bonus when you sign up and use Ibotta for the 1st time

Halloween Hippeas!

Just discovered these online at Target. These would be good to include if you're "Booing" someone or making treat bags.

Target Just Announced Info. About Deal Days!

Mark your calendars for Oct. 10-12.
Here's a lentil soup in my rotation that I make frequently. Cook for a day, eat for a week!
Grocery Outlet: These bags of lentils are just $.99 ea. at my store. Compared to nearly $3/bag I've seen elsewhere, this is a bargain! I use these to make my

Indian Tomato Lentil Soup.
Got crumbs?! Deal of the Day on this Car Vac:

THISWORX Car

Vacuum Cleaner

– Portable, High Power, Handheld Vacuums w/ 3 Attachments, 16 Ft Cord & Bag – 12v, Auto Accessories Kit for Interior Detailing – Black.
There's a 33% off coupon to clip on these!

OREO Original & OREO Double Stuf Chocolate Sandwich Cookies Variety Pack, Family Size, 3 Packs.

I suspect it's on a great deal as shipping is back ordered, can get a great deal if you can wait.
There's also a 25% off coupon to clip on these

Oreo Original & Double Stuf Gluten Free Cookies

Variety Pack, 4 Count.
I saw in a news report today that people were re-selling these

Pokemon Oreos

for a crazy price, but these are not an inflated price on Amazon right now. Could change, though!
The Warehouse Deal went quickly, but these are also

in regular Amazon. I believe these are close to Costco prices. GoGo squeeZ Fruit on the Go Variety Pack

, Apple Apple, Apple Peach, & Gimme Five!, 3.2 oz. (20 Pouches).
There's a $.75 off coupon to clip on these! Other color palettes, too, that may work well for Halloween makeup. e.l.f. is vegan and cruelty-free.

e.l.f, Bite-Size Eyeshadows

, Creamy, Blendable, Ultra-Pigmented, Easy to Apply.
Funny

Vegan Halloween Shirt!

Says kids size, women and men's sizes also listed.
Who wants to be a cat? *Raises hand* Women's Long Sleeve Hoodies

I'm a Cat Letter Print Sweatshirt Pullover.
The Daily Digest for Tuesday, 9/28
Safeway All NEW Weekly Deals

– Starts Wed. Pick 4 Or More Sale, Progresso Soup Buy 2, Get 3 FREE! Save on Honeycrisp Apples & Bartlett Pears, Vegan Best Foods $1.99, + Much More for Less!
The Daily Digest for Monday, 9/27
Prime Wardrobe:

Try a New Fall Wardrobe for FREE!

Prime Members can order up to eight items to try on, keep only what you want. Returns are free, shipping is paid for and easy, too. There are some pricey items, but if you look around you'll find cheaper stuff too, even socks! My daughter has used this and really liked it. No extra fee for Prime, included in your membership.

99 Cents Only Store Trip

– I stopped in quickly last night and checked out the vegan offerings. My store seemed to have more items above 99 Cents then I seem to remember, it had been a while since I visited. Just know your best prices!
Target: If you have a Legos fan, there's a

$10 Gift Card Bonus for $50 Lego Purchase

Deal this week. Can get online, too.
Target: Here's a list of ALL the items included for the

$10 Gift Card Bonus in Personal Care.

Please evaluate for cruelty-free/vegan. Select Mrs. Meyer's is included!

Safeway

Sneak Peek – Starts Wed. Barilla Pasta $.88 ea., includes Ready Pasta too.
Walmart:

Ibotta for Lightlife Breakfast Sausages or Patties

, buy any two get $5.39 back! Get Ibotta and a Welcome Bonus here:
Still a couple of days left to take advantage of last week's

Very Best Grocery Deals

. I'll have the new Weekly Posts up tomorrow, too, starting with Sprouts and Safeway.
Outlet Deal, Good Discount! Halloween Makeup?

EpiLynx by Dr. Liia Glitter Eyeshadow Palette

– 18 Blendable and Highly Pigmented Bright and Glitter Eyeshadow Looks- Allergen Free, Vegan.
In Today's Deals: Disney DCM-502

Mickey Mouse Oval Slow Cooker with 20-Ounce Dipper, 5-Quart

, Red/Black. Highly-rated.
Member Share: WOW! Big discount on these in regular Amazon.

YumEarth Organic Vegan Fruit Snacks, 5 Ounce, 6 pack

– Allergy Friendly, Non GMO, Gluten Free, Vegan. Thanks for sharing
Disney Advent Storybooks available for pre-order and discounted!

Disney: Storybook Collection Advent Calendar 2021 Calendar.
I made: vegan glazed ham, asparagus, roasted potatoes with rosemary, coleslaw, rolls (or purchased sourdough) and fresh pineapple and cherry cobbler with ice cream for dessert.
More Deals & Meals:
See Inside the Mystery Box!
Were you wondering what was in the

"Mystery Box"

in our contest? You can see inside now – our winner Daniel made a video opening it! Thank you so much Daniel Vasquez I also put the link here at the top with the other contest stuff:
Current Weekly Grocery Deals:
See all Current Weekly Deals HERE for Whole Foods, Sprouts, Safeway, Grocery Outet, Food Maxx, Smart & Final, Target, Walgreen's, CVS & Rite Aid
Amazon Deals:
I'm now sharing the longer-term deals in the quick-lists above. Be sure to check my Facebook Group for lots of deeply discounted faster-moving deals throughout the day, too!
Coupons & Rebates:
Safeway Shoppers:

Be sure to

check your rewards often and use them!

I just cashed in mine for a $5 reward. Check the app for "bonus" multipliers like 4x rewards, or extra rewards when you buy in Produce Dept., etc. Here's more info. on all this:
Freebies:
I now have a

NEW post dedicated just for Freebies

! I'll be posting all the freebies there now. Link HERE:
Other Online Deals:
$15 off Walmart on Instacart!

I'm excited to offer you an Exclusive Promocode for $15 off Walmart Orders via Instacart! They recently teamed up with Walmart, but only in certain areas so far. This includes:
San Francisco / Bay Area, CA
Los Angeles/ Orange County, CA
San Diego, CA
Tulsa, OK
You can use the promocode SPARKSTORE15 Instacart gave to me to share with you! You'll get $15 off a $50 order, and get your order in as soon as 2 hours.
Whole Foods Delivery:

If you use

Whole Foods Delivery

, the sale prices I post in my Weekly Deals are the same online! True, you can't use coupons, but some of the deals are still really good. Prime Members also get the extra 10% off regular "Sales" like you do in-store. Use my posts as a guide to save money on the items on your list!
Get $30 Off Purple Carrot with promocode CARROT30. You can also view their weekly meals & recipes for FREE inspiration and ideas!
Vegan Meal Delivery Options:
Grubhub:

Grub Hub Deals: I'm seeing lots of

FREE Vegan Delivery Options

in my area! (No special code required).

Offers tend to be regional, but you should have some FREE offers for delivery, too. Fast Food tends to offer Free Delivery, like Taco Bell and Burger King. Some even have additional $ off discounts

.

Veestro Vegan Meal Delivery: I have a new promo code to share: New customers get 30% off subscription with code CONTACTLESS.
Purple Carrot: The $30 promocode is still good, use this code: carrot30. The one on the site is only for $20 off.
Update: Looks like the NEW Pinterest setting is working well on my site, pin away!
🙂 You can now pin any of my recipes
Images used in this post are my own original photos or supplied by my advertisers with permission in promotion of their products.