This post contains affiliate links. If you click on one of my links, I may receive a small compensation at no cost to you. Thank you for supporting The Penny Pantry! Read My Disclosure Policy
The Daily Digest for Monday: Safeway Sneak Peeks, More Target & Sprouts Deals, Halloween Candy Deal at Target Tomorrow, Amazon Deals + Much More for Less!
You can check out previous Daily Digests too, I keep a week's worth of deals here.
I've changed the format of this a bit to make it easier for you to QUICKLY see the NEWEST Deals for the day (or Weekend Wrap-Ups.) I was struggling with how best to keep some of the previous deals around that were still good, without making it cumbersome to find that day's New Deals. It seemed a shame to just delete some of the deals after a day that were still really good and long-term. But, I also want you to be able to quickly check on the newest ones, too! So, deals from the SAME day (or weekend wrap-up for 3-days) will be at the very top. Deals that you may want to reference later will follow.
In my Penny Pantry Facebook Group, I post many deals & info. throughout the day including freebies, deal updates & changes, Amazon Deals, meals & recipes, food discounts I run across + more! Some are more timely than others: the Amazon Warehouse Deals tend to come and go quickly, so Facebook is a good platform for me to let you know about those deals quickly.
Posts here on my website take longer to write and deliver, so I primarily use it for Weekly Grocery Deals, and other deals I think you may want to reference later. But, I'd like to bridge that gap as not everyone is on Facebook. Plus, it may be nice to have the Daily Deals together, as the Facebook feeds don't run exclusively chronologically.
So, I'll try this out and see how it goes! Please let me know if you think this will be useful as a companion to my Facebook posts. And, if you're on Facebook and haven't joined our group yet, I hope you will join and become part of our active, supportive vegan community! <3 Amy
Note on photos: Some may be illustrative of a product, but not the actual product. For example, I may use a general photo of apples I took to report on a sale on apples.
Happy Saving!
NEW Deals – Quick List!
The Daily Digest for Monday, 9/20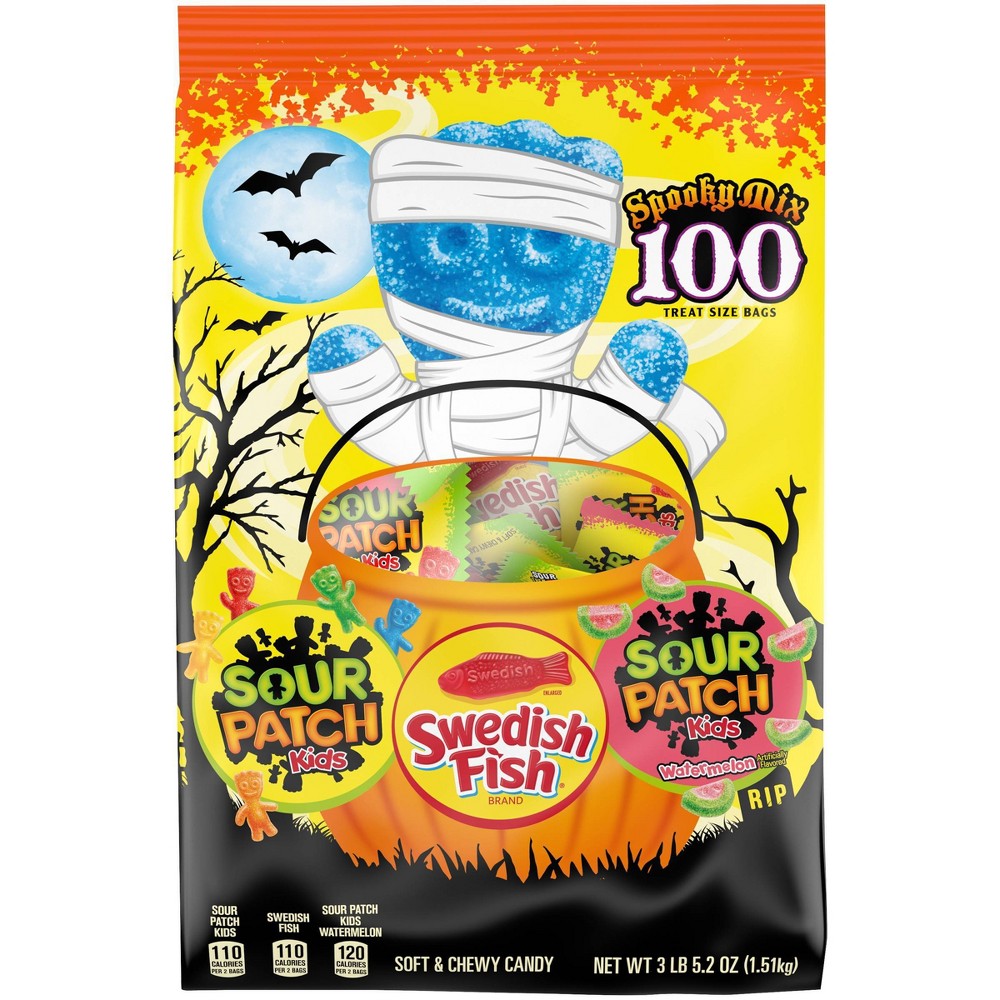 Target: The BIG Deal this week is the Circle Event. I've included many in my

Target Weekly Post

on my website, but there are literally 100's of deals. You can look thru the regular Circle area to see them all, but

this front page

has a really good overview. I feel it's a more efficient way to find interest based items.
Target:

$5 off $15 Siete Products Circle

Offer! Includes cashew dips, chips + more! Can do deal in-store or online here. Just be sure to clip that Circle offer to get your $5 off:
Target: We fell in love with

these birds

last year! It seems there are several for each season/holiday. Only $5 ea., can order online:
Target:

Chobani Oatmilk – New 30% off Circle

, good thru 10/30! Pay as low as $1.15 with a stack. Details in my post here
Target:

Jack & Annie's Just $1.24 ea.!

I added a deal idea to my Weekly List, details here under Refrigerated/Frozen. These are made form jackfruit, and I've heard good reviews from several members. I'll be trying it myself at this price!
Sprouts:

Jack & Annie's products just $2.24 ea.!

Stack a $1 app coupon with an $2.75 Ibotta. I'll add this to our Weekly Deals, see lots more Sprouts Deals in my Weekly Post.
Safeway Sneak Peek – Starts Wed.! Breyer's Ice Cream will be $2.49 ea. with an app coupon, if you also have a $1/1

app coupon

, pay just $1.49 ea.! Look for all my NEW Weekly Grocery Posts tomorrow on my website.
We still have a couple of days to take advantage of last week's

stand out grocery deals

– from $.25 Avocados to $.99 Kale, FREE Chobani Oatmilk + even more FREE Items! Whether you are looking for strictly WFPB or broader Vegan Deals (or somewhere in-between), save some serious greens this week on your shopping list!
Deals are more rare on items like rice, beans, other grains, etc. Does this mean we can't save as much? Actually, this is the easiest area to save money, as the best bulk prices don't fluctuate much. Here's

how I shop and save for grains, beans, oats, flours:
The Weekend Wrap-Up Fri, Sat. & Sun. 9/17-9/19
Target
Target All NEW Weekly Deals

– Starts Sunday! HUGE Circle Event This Week! There will be

100's of special Circle offers

,

some will be one-day only. Halloween large bags of Sour Patch will be a great deal.
Target: Here We Go!!! The

Circle Offers are now live

for the Weekly Circle Event. You can check my website for deals as well (link in comments). I'll be adding new deals later today, too, so check back! You can view all the Circle Offers here, there are some good ones! A few will come later as One-Day Deals, info. in my Target Weekly Deals.
Target: The

BIG Circle Event

Starts Sunday! A few of the deals will be ONE Day only, including the 30% off Halloween candy and 40% off costumes. Details here at the top of my post.

Target Ad Sneak Peek!

This is the flyer for sales that start Sunday, 9/19. There is an upcoming

HUGE Circle Event

, 100's of items will be in "category" % off, like 20% off cereal, 40% off Halloween costumes, etc. Take a peek here:
Target: If you find avocados like I did for $.55, pay just $.30 ea. with our

printable avocado coupon!
At just $1 per box, these

Sour Patch Zombie Boxes

would be a nice frugal addition to vegan "switch witch" Halloween candy for your kiddos.
Walgreen's, Rite Aid & CVS
Coupons
Purple Carrot: If you are a new customer, I have a $30 promocode to share with you. This is better than the $20 code on their site.

Use code CARROT30 to get $30 off

your 1st order! You can check out their menus here:
Sunday Newspaper Coupons: Only one insert today, only vegan are a couple of tomato products. I'll add these to last week's post.
Grocery Stores
Online Groceries
Chef'Store Warehouse: We tried out Pickup Ordering yesterday. The minimum order is $150, so we stocked up on Torani coffee syrups. These are half the price of Safeway, my local store sells bottles that are half this size for the same price! These large bottles are $5.19 ea. I also got 25 lb. bags of pinto and black beans. It was not easy for me to get to $150, I got a lot! I always shop for the " lowest price" that I've determined with my

Price Book.

Our Chef'Store Warehouse has Vevan Cheese! They also had shreds, and mozzarella. You can shop in-store, do Order Pickup on their website, or get delivery via

Instacart

or

Shipt.

NEW!

SkinnyPop Microwave Popcorn Bags

,

Healthy Snacks Microwavable Bags, Butter, 2.8 Oz, (Pack of 3). Certified vegan, butter flavor is non-dairy. Available to order via Whole Foods Online.
Halloween & Fall Stuff
I spotted these vegan Fall creamers and coffees at

Target

, but other stores will also have these and more. Last year, we found some amazing deals at Grocery Outlet on vegan holiday creamers!
Target: Deets on the upcoming fantastic

Halloween Candy Deal – ONE Day Only!

On Tuesday, we'll have a Circle Offer for 30% off

Halloween Candy

priced at $9.99 and $15.99. Our large bags of Sour Patch/Swedish Fish encompass these price points. These 100 ct. bags will be just $6.99 after the Circle, and the 180 ct. ones will be $11.19! We got these bags last year on a similar deal, such a great deal! Trick-or-Treating may look different in your neighborhood due to COVID, last year many of our neighbors set candy out for kids to help themselves. A couple of creative ones even had a socially distanced "launch". Tuesday is the day for this deal, and I'll post reminders. Can order online, too. If you don't have Circle yet, I think there's still a $5 FREE when you sign up initially.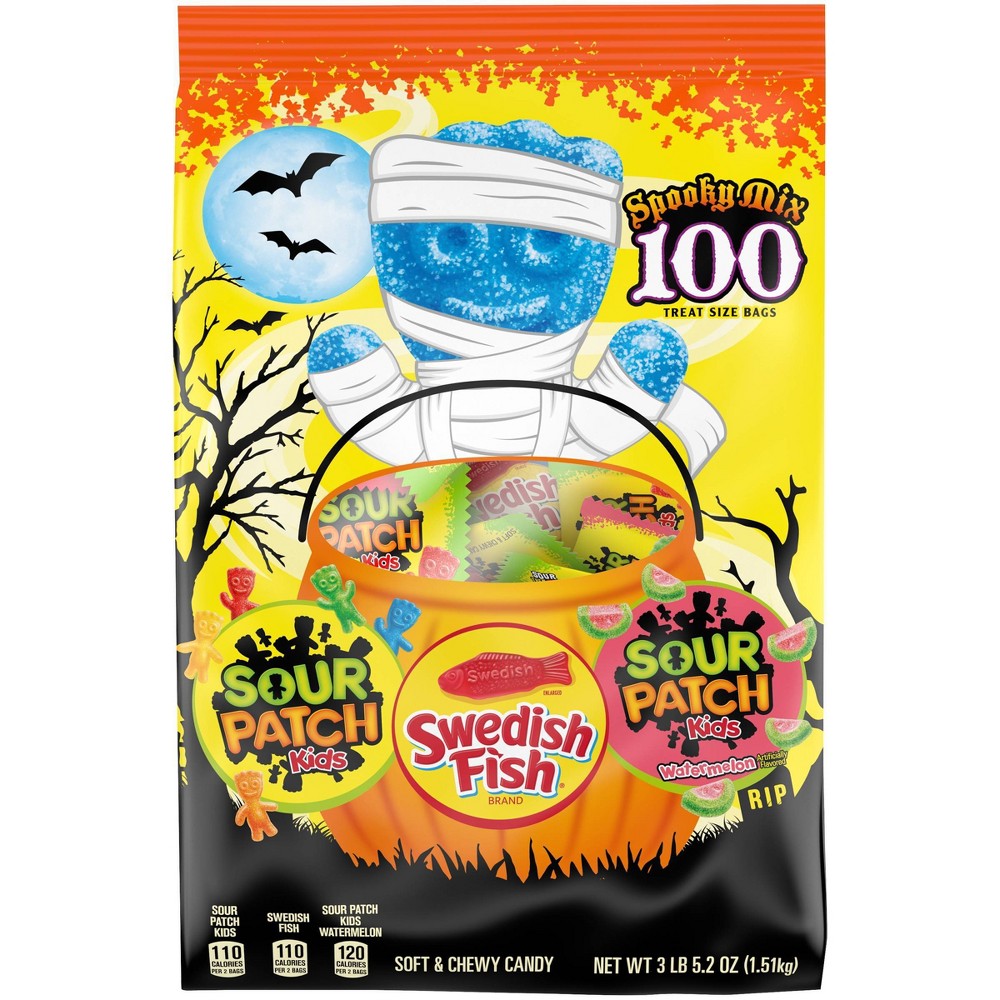 This looks like a neat alternative to carving pumpkins –

Pumpkin Punchers Pumpkin carving kit

for kids | Pumpkin carving tools | Pumpkin carving stencils | Pumpkin carver kit | safe pumpkin tools (24 pieces).
FREE Stuff
Sharing again for new members:

A Price Book

completely changed my life about 25 years ago. You can use this saving strategy to spend less than $50 per person every month on groceries!
Amazon Deals
There's a 20% off coupon to clip on

Mrs. Meyer's Clean Day Multi-Surface Cleaner Concentrate

, Use to Clean Floors, Tile, Counters,Lemon Verbena Scent, 32 oz- Pack of 2.
Deal of the Day – Vegan & Cruelty-Free!

Sky Organics Kids Bath Bombs Gift Set with Surprise Toys Inside

(6 ct). There are

other products in this deal

,

please evaluate for vegan/cruelty-free. These were well marked in the product description. There are other products included from this company, too. Likely they're all cruelty-free, but that doesn't guarantee vegan FYI, so check ingredients.
Great Outlet Deal on Cutting Boards for Kitchen, Plastic

Chopping Board Set of 4

with Non-Slip Feet.

Soy Curls

anyone? We love these, but they are pricey and something we only get once in a while. I was thinking of making taquitos in bulk, and thought of using these. The multi packs go down in price per bag, I will likely get the three or six pack. You can also order these on the Butler website, shipping is extra there so take that into account.
These may be a better price per cup than your local stores.

Starbucks K Cup Coffee Pods — Light Roast Coffee — Pumpkin Spice

— Fall Limited Edition — 6 boxes (60 pods total).
These are discounted, likely because they're back-ordered. Note these are larger 17 oz. bags.

Starbucks Flavored Ground Coffee — Light Roast Coffee — Maple Pecan

— Fall Limited Edition — 1 bag (17 oz). Pumpkin Spice also at this link.
Sunday Deal of the Day for Willow & Everett

Stainless Steel Salt and Pepper Grinder Set.

Nice discount! There are a couple more items in the sale, you

can see all HERE.
The Daily Digest for Thursday, 9/16
50% Off Too Faced Killer Liner

, Today Only! This is part of the Ulta Sale Event. Too Faced is cruelty-free , and some of the products are vegan. This is on their vegan list! (I'll put info. in comments). You can get this at Target on the sale price as they know have Ulta "stores
Target: We have

thru Saturday on our current Weekly Deals

. Save on Cat Scratcher Houses, Halloween Candy, Salads Packs + More! The new ad that starts Sunday should be up after 10 PM tonight, too, for us to take a peek.
Our Chef'Store Warehouse has Vevan Cheese! They also had shreds, and mozzarella.
Happy National Guacamole Day –

Select Taco Bells have free side of guac

with orders! May be app only.
We have an

AMAZING Week of Grocery Deals!

Many of the deals can be had online, too. I just arrived at Safeway to take advantage of some of my favorites, can't wait to share!
Printable Coupon Roundup

: We currently have coupons for Vegan (Clean line) Covergirl, Avocados, Enjoy Life, Prego & Ragu Pasta Sauces + More! You're usually allowed to print two of each
99 Cents Only Store:

Avocados 2/$1 only $.50 ea.!

I just got a text about this deal, said won't last long!
There's a $2 coupon to clip on these pretty bowls, love these! My everyday set of dishes are white with a hobnail pattern, and I add various different colored pieces to them, lots

of blue. DeeCoo Porcelain Bowls Set

(18-Ounce, 6-Piece) – Bowls .
Make

Vegan Hot Chocolate Bombs!

Good deal on these molds in the Outlet. If you've made these and/or have pix, please share!
I found some Halloween sprinkles without confectioners' glaze, in a bulk bag: Sprinkles

Halloween Sprinkles – Bulk

Sprinkles -16 Oz – Orange, Black, Purple and White Jimmies.
These are on a discount. 10 left!

Enjoy Life Allergy Friendly Dark Chocolate Minis Halloween

Candy, 18 Individually Wrapped Squares (6.3 Oz).
The Daily Digest for Wednesday, 9/15
All NEW Weekly Grocery Deals Start Today – In-store and Online Deals Await! See my full posts here, and I'll have my VERY Best List with my favorites later today, too.
Want to save some serious money this week on your groceries? Vegan/plant-based doesn't have to be expensive! Check out

my favorite deals this week

, from $.25 Avocados to $.99 Kale, FREE Chobani Oatmilk + even more FREE Items!
Grocery Outlet All NEW Weekly Deals

– Starts Wed. We Have a Big List this Week! Produce Sales, $.99/5 lbs. Arrowhead Organic Flour, Hilary's Burgers & Sausages $1.50, Save on Milks, Seventh Generation+ Much More for Less!
Grocery Outlet Sneak Peek –

Hilary's Burgers & Sausages Just $1.50

per pack! It looks like a good week with some new items (those should be widespread), Produce Sales and some repeats of previous weeks.
Member Share: Nice Freebie! Gina passed along this offer, get 3

FREE Hallmark Kindness Cards

, geared to give kids. Spread Kindness!
Do you have a favorite vegan Halloween candy? Let us know in comments!
Reminder: Here's how to get a

20% off Spirit coupon

:
Save on

Loma Linda Tuno – Plant-Based – Variety Pack

(5 oz.) (Pack of 6) – Non-GMO, Ocean Safe, Omega 3, Seafood Alternative. Note these are the LARGER cans!
This is noticeably a better deal than the other flavors, may be due to delayed shipping. Check dates to make sure that works for you. Annie's Organic, Vegan Mac
Good price per bag in a 6 pack!

YumEarth Organic Vitamin C Lollipops, 14 Lollipops (Pack of 6)

, Gluten Free, Vegan.
Make your own Veggie Corn Dog Bites! Mobi 12

Mini Corn Dogs Silicone Baking Mold

.
Decent Online Price for this Silk Milk.

Silk Shelf-Stable Almond Milk, Unsweetened Vanilla

,

Dairy-Free, Vegan, Non-GMO Project Verified, 1 Quart (Pack of 6).
These look similar to my set of bowls I shared the other day. Better deal than the ones at Target! Cook with Color Mixing Bowls with Lids –

12 Piece Plastic Nesting Bowls Set

includes 6 Prep Bowls and 6 Lids.
The Daily Digest for Tuesday, 9/14
Reminder that Dreena's NEW cookbook,

Dreena's Kind Kitchen

is now available. Good price on the Kindle version:
It's going to be an

amazing week of savings at Safeway!

Peaches, Nectarines or Black Plums $.97/lb., Large Watermelons $3.99, Chobani Oatmilk $.50 moneymaker, Progresso Soup $1 (Friday only), + Much More for Less!
Sure sign that Fall is Near: When we see our 1st

$1 Progresso Soup Sale!

This will be a Friday ONLY Deal at Safeway.
Food I've Made
I made: vegan glazed ham, asparagus, roasted potatoes with rosemary, coleslaw, rolls (or purchased sourdough) and fresh pineapple and cherry cobbler with ice cream for dessert.
More Deals & Meals:
See Inside the Mystery Box!
Were you wondering what was in the

"Mystery Box"

in our contest? You can see inside now – our winner Daniel made a video opening it! Thank you so much Daniel Vasquez I also put the link here at the top with the other contest stuff:
Current Weekly Grocery Deals:
See all Current Weekly Deals HERE for Whole Foods, Sprouts, Safeway, Grocery Outet, Food Maxx, Smart & Final, Target, Walgreen's, CVS & Rite Aid
Amazon Deals:
I'm now sharing the longer-term deals in the quick-lists above. Be sure to check my Facebook Group for lots of deeply discounted faster-moving deals throughout the day, too!
Coupons & Rebates:
Safeway Shoppers:

Be sure to

check your rewards often and use them!

I just cashed in mine for a $5 reward. Check the app for "bonus" multipliers like 4x rewards, or extra rewards when you buy in Produce Dept., etc. Here's more info. on all this:
Freebies:
I now have a

NEW post dedicated just for Freebies

! I'll be posting all the freebies there now. Link HERE:
Other Online Deals:
$15 off Walmart on Instacart!

I'm excited to offer you an Exclusive Promocode for $15 off Walmart Orders via Instacart! They recently teamed up with Walmart, but only in certain areas so far. This includes:
San Francisco / Bay Area, CA
Los Angeles/ Orange County, CA
San Diego, CA
Tulsa, OK
You can use the promocode SPARKSTORE15 Instacart gave to me to share with you! You'll get $15 off a $50 order, and get your order in as soon as 2 hours.
Whole Foods Delivery:

If you use

Whole Foods Delivery

, the sale prices I post in my Weekly Deals are the same online! True, you can't use coupons, but some of the deals are still really good. Prime Members also get the extra 10% off regular "Sales" like you do in-store. Use my posts as a guide to save money on the items on your list!
Get $30 Off Purple Carrot with promocode CARROT30. You can also view their weekly meals & recipes for FREE inspiration and ideas!
Vegan Meal Delivery Options:
Grubhub:

Grub Hub Deals: I'm seeing lots of

FREE Vegan Delivery Options

in my area! (No special code required).

Offers tend to be regional, but you should have some FREE offers for delivery, too. Fast Food tends to offer Free Delivery, like Taco Bell and Burger King. Some even have additional $ off discounts

.

Veestro Vegan Meal Delivery: I have a new promo code to share: New customers get 30% off subscription with code CONTACTLESS.
Purple Carrot: The $30 promocode is still good, use this code: carrot30. The one on the site is only for $20 off.
Update: Looks like the NEW Pinterest setting is working well on my site, pin away!
🙂 You can now pin any of my recipes
Images used in this post are my own original photos or supplied by my advertisers with permission in promotion of their products.