This post may contain affiliate links. If you click on one of my links, I may receive a small compensation at no cost to you. Thank you for supporting The Penny Pantry! Read My Disclosure Policy
Note: Halloween may be very different this year due to COVID. Will we have trick-or-treating? I don't know yet, and likely it will vary with locations. Some of the info. below pertains to trick-or-treating, so please keep in mind that may look different this year depending on your area. However, I'm still planning to make goodie bags for the neighborhood kids, and have special treats for my daughter.
Halloween can be a fun time for our kiddos, but it can also be a scary time navigating vegan candy, especially if you are dealing with food allergies.
My daughter has been vegan 9 years (vegetarian since birth) so we have had a lot of Halloweens where she has not eaten "what the other kids are eating".
I have two main issues to address on Halloween:
1. Vegan Treats for my Daughter
2. Vegan Candy to pass out to Trick-Or-Treaters.
What I do for For My Vegan Daughter
Trick or Treating is a BIG deal in our area, and my suburban neighborhood goes all-out! It is so much fun to venture out on Halloween here, and I didn't want my daughter to miss out on the fun.
It can be disappointing to get to the end of the night after Trick-or-Treating with friends and most of it your kiddo has to give away. To address this, I started ordering "Special" Vegan Halloween chocolate and candy for her from Natural Candy Store. I have been a customer for about 13 years, and am always pleased with the quality of product and care taken with every order.
My daughter is no longer trick-or-treating, but when she did I would give her the candy at the beginning of the night, so she had something to look forward to. Other parents may do this at the end, and call it "Switch Witch".
The Natural Candy Store has vegan and allergy-friendly candy. We have also adopted a peanut-free household, as two of our dear young friends are highly allergic, and often eat at our house. Even though my daughter has graduated to the person who passes out candy at our house, I still order some special vegan Halloween treats especially for her.
Here are some of the vegan items available at Natural Candy Store:

Also try the previous promocode WELCOMECC for a FREE bag of candy!
You can head over HERE to see all their Vegan Halloween candy, Click on the Vegan tab on the site
For the Trick-Or-Treaters
Depending on where you live, this can get EXPENSIVE! There are some huge bags in the stores, but it can be difficult to find ones that are only vegan.
Here are some good deals on Big Bags of Halloween Candy I found on Amazon:
Also be sure to visit (& join! my Facebook group as I've been finding some short-term deals and posting there!)
Bags of Sour Patch & Swedish Fish are vegan and tend to be a great deal, these are the ones we got last year, and already got one bag for this year. We'll likely get another bag, too!
Yum Earth has large bags of individual candy:
Word of caution with Yum Earth: Their Gummy Bears contain gelatin!
Large 4 lb bags of Dum-Dums:
Misc. Vegan Halloween Candy:
No Whey has a lot of vegan candy options:
Non-Vegan Ingredients to Look Out for in Candy
Besides the obvious ones like milk, gelatin, eggs, etc. here are some lesser-known non-vegan/potentially non-vegan ingredients:
Confectioner's glaze (insect-based)

Shellac (insect-based)

Resinous Glaze (insect)

Carmine (beetles)

Vit. D3 (

usually

not vegan)

Albumen (eggs)

Natural flavors (can be either animal or plant-based)
There are also apps now where you can scan the barcodes to check for vegan ingredients, but I haven't tried those yet, so don't know how reliable they are.
Vegan Halloween Candy in the Stores
There are some vegan candies you may be able to find at your local stores. Look for Skittles, Dum Dums, Twizzlers, etc. at the Dollar Stores.
The Grocery Outlet & Costco may have bags of candy that only contain Swedish Fish & Sour Patch Candies.
You can order candy online from the Dollar Tree and have it shipped for FREE to your local store!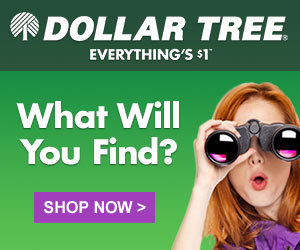 Check ingredients carefully! Some companies will have accidentally vegan of one flavor or type, but not all. Example: Nerds has some flavors of vegan candies, but not all! Enjoy Life had a nice chocolate Halloween variety pack this year, but one of the candies was not vegan.
Target also carries bags of Sour Patch & Swedish Fish: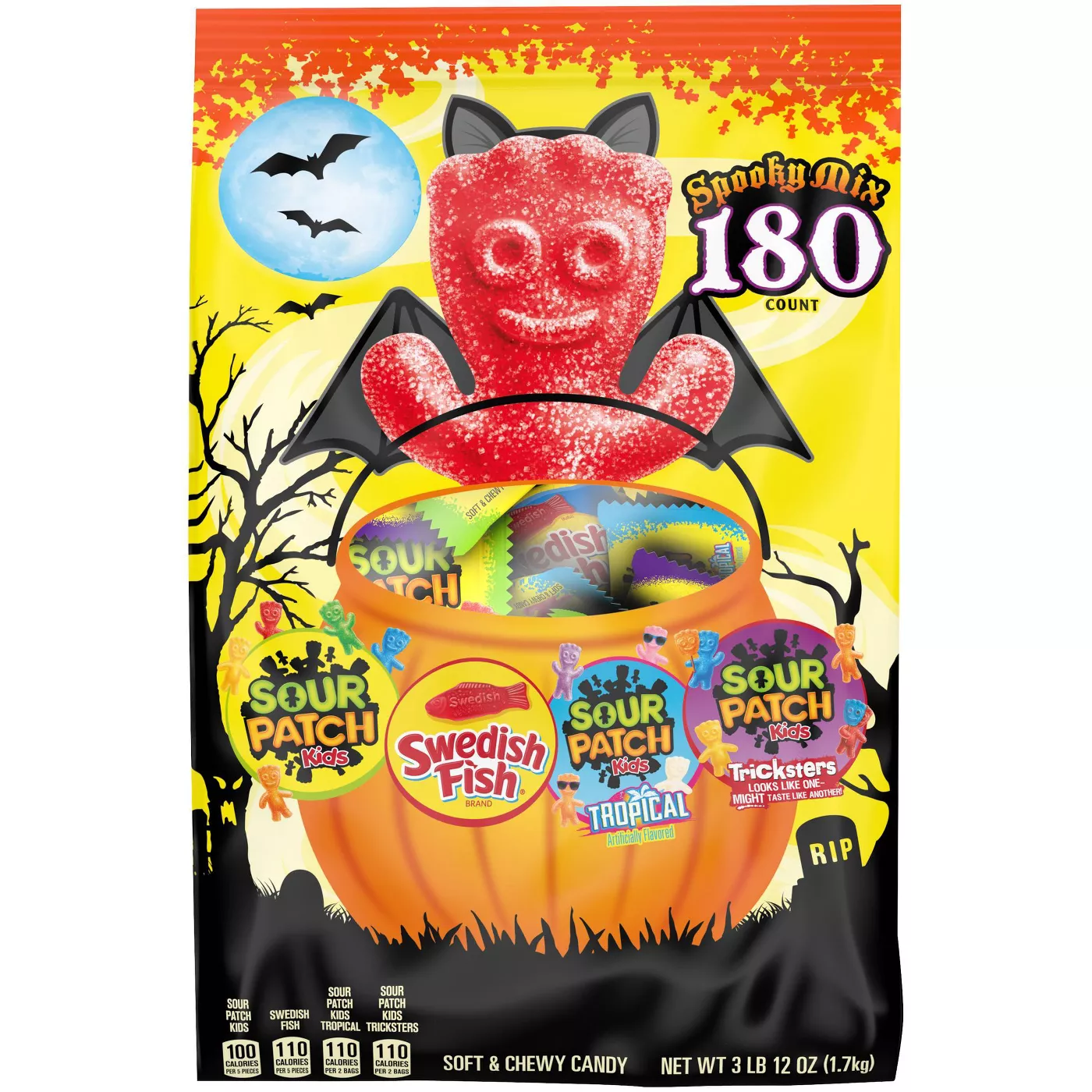 I hope you all have a Happy & Safe Halloween, and this list has helped you in making vegan candy choices. Please let me know if you have any questions; I'm here to help! <3
Images in this post are my own photos, or are provided by Amazon for me to use to promote their products as an affiliate
Target image credit: from their website and used with permission