This post may contain affiliate links.  If you click one of my links, I may receive a small compensation.  Thank you for supporting The Penny Pantry!
Well! Yes Soup $.50!  Candy Canes $1!
Here are the BEST DEALS I see at Walgreen's for the upcoming week starting Sunday, 11/25.  The goal is to buy enough at the lowest price until the next time an item comes up again at that price (or lower!)  This strategy will help you always pay the lowest price! 
I will add to this page as new deals come up, so check back often!  Happy Saving!  🙂
Note:  Must use Walgreen's store card to receive sale prices.
Pantry  
Post Cereal 8.7 -14.5 0z. (check for Vitamin D, see info. HERE) $1.88
There is a $.25/1 Ibotta Rebate for Grape Nuts HERE
Domino's Pure Cane or C&H Sugar 4 lbs. $1.89
Use the C&H newspaper coupon $.65/1 SS 11/4 Exp. 1/5/19
OR
Use the $.75/2 Coupons for Domino's and C&H HERE 
Pay as low as $1.24, $.31/lb.!  Stock up for holiday baking!
Gold Medal all purpose flour 5 lbs. $1.99
Jell-O Instant Pudding (suprisingly most are vegan, can make with vegan milk) $1/2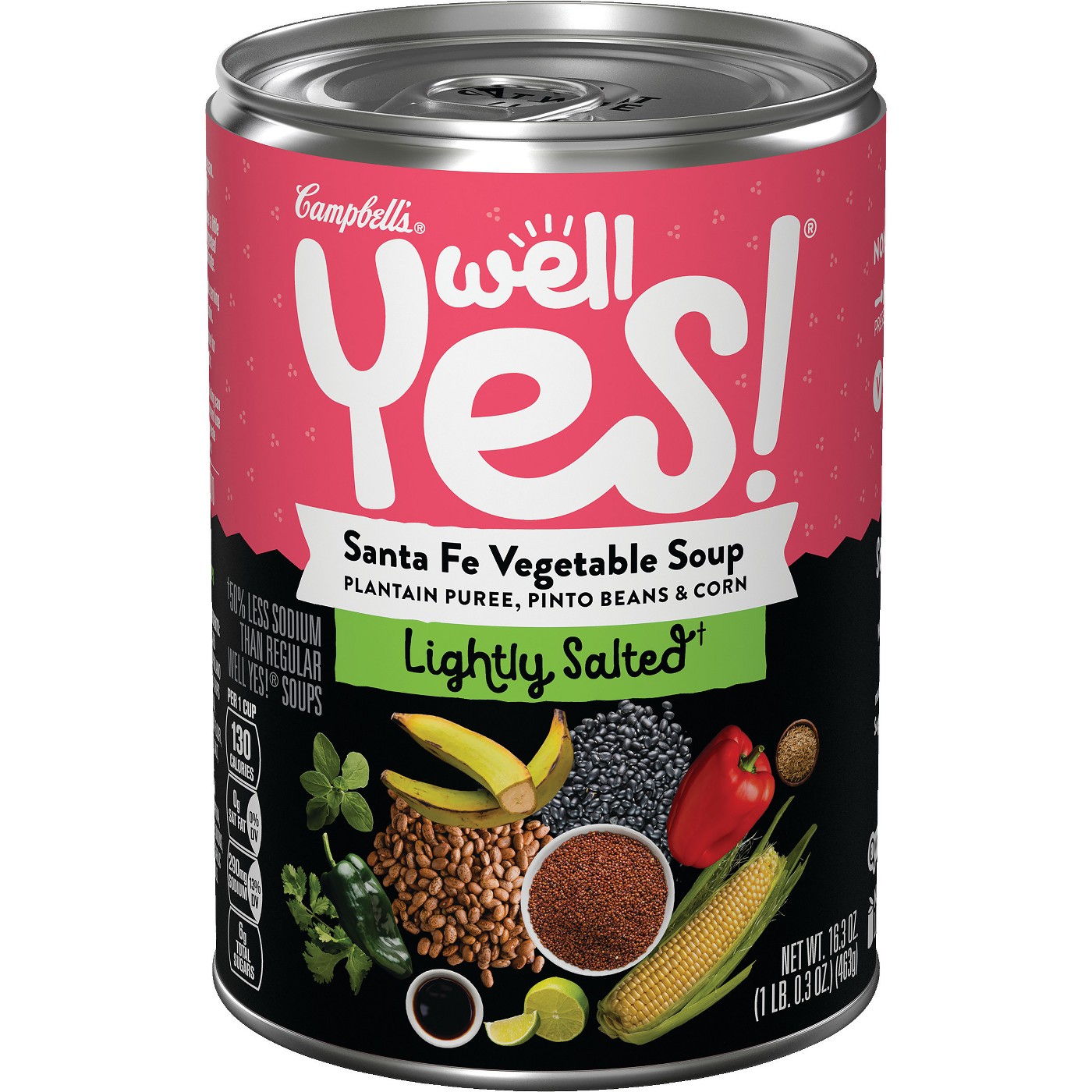 Well! Yes Soup $5/4 (the one pictured above is vegan, but many are not so check carefully!)
Use the $1.50/2 newspaper coupon SS 10/7
Pay as low as $.50 each! when you buy 4 and use 2 coupons
Snacks/Nuts 
Wonderful Roasted Pistachios 24 oz. $8.99
Nice! Snacks or Trail Mix 6-9 oz.  or 16 oz. Roasted Peanuts $4/2
Nice! Premium Nuts or Blends 9-13 oz. Buy 1, Get 1 50% Off!
Planters's Nuts, asst. $3.99
Keebler Crackers 11.3-13.8 oz. $1.99

Deal Idea #1:
Buy 2 Keebler Townhouse Crackers $4/2
Use the $1/2 Keebler Townhouse Crackers Coupon 2.75 oz. or larger HERE Exp.12/30
Pay $1.50 ea. when you buy 2
Deal Idea #2:
Buy 2 Keebler Club Crackers $4/2
Use the newspaper coupon $1.25/2 RMN 11/11 (Exp. 12/23)
Submit for the $.50/1 Ibotta Rebate any variety Keebler 11.7-18.8 oz.  HERE
OR
$.75/1 Keebler Club Bites and Minis 8.8 or 11 oz. box HERE
Pay as low as $.62 ea.! when you buy 2 Bites or Minis
Orbit Gum 14 pieces or Mentos Mints 1.32 oz. $.89
Beverages
Coca-Cola 12 packs $12/3
Use $2 Online Coupon on 3 HERE
Pay $10/3=$.28 per can
Maxwell House Coffee 30.6 or 30.65 oz. $5.99
Gevalia or Mc Cafe' Coffee K-cups 12 pack, or ground coffee 12 0z. $4.99
Coca-Cola, 7Up, Dr. Pepper, A&W, Sunkist or Canada Dry 2 Liter bottles Limit 3 $3/3=$1 ea. 
7Up, Dr. Pepper, A&W, Sunkist or Canada Dry 12 pack cans $9/3=$.25 ea.
Holiday & Chocolate
Novelty Holiday Candy or Gum (includes Life Savers Houses & Pez) Buy 1 Get 1 Half Off!
Joy Bright Candy Canes $4/4=$1 ea.!
Candy Canes, asst. (includes Jelly Belly, Sweet Tarts, Life Savers flavors) $4.99/2
Lindt Chocolate Bars (Dark chocolate are vegan) $5/2
Holiday Cookies or Wafers (some should be vegan) $6/2