This post may contain affiliate links. If you click on one of my links, I may receive a small compensation at no cost to you. Thank you for supporting The Penny Pantry! Read My Disclosure Policy
Update 11/01: I've changed the format of this a bit to make it easier for you to QUICKLY see the NEWEST Deals for the day (or Weekend Wrap-Ups.) I was struggling with how best to keep some of the previous deals around that were still good, without making it cumbersome to find that day's New Deals. It seemed a shame to just delete some of the deals after a day that were still really good and long-term. But, I also want you to be able to quickly check on the newest ones, too! So, deals from the SAME day (or weekend wrap-up for 3-days) will be at the very top. Deals that you may want to reference later will follow.
In my Penny Pantry Facebook Group, I post many deals & info. throughout the day including freebies, deal updates & changes, Amazon Deals, meals & recipes, food discounts I run across + more! Some are more timely than others: the Amazon Warehouse Deals tend to come and go quickly, so Facebook is a good platform for me to let you know about those deals quickly.
Posts here on my website take longer to write and deliver, so I primarily use it for Weekly Grocery Deals, and other deals I think you may want to reference later. But, I'd like to bridge that gap as not everyone is on Facebook. Plus, it may be nice to have the Daily Deals together, as the Facebook feeds don't run exclusively chronologically.
So, I'll try this out and see how it goes! Please let me know if you think this will be useful as a companion to my Facebook posts. And, if you're on Facebook and haven't joined our group yet, I hope you will join and become part of our active, supportive vegan community! <3 Amy
Note on photos: Some may be illustrative of a product, but not the actual product. For example, I may use a general photo of apples I took to report on a sale on apples.
Happy Saving!
NEW Deals – Quick List!
Weekend Wrap-Up for Fri, Sat. & Sun. 12/18-12/20
Target:

The

$49.99 Daily Deal for an 8 qt. Instant Pot

is now live! I don't think I've ever seen an

8 qt. Instant Pot

this cheap! I mostly make large batches of beans in my 8 qt, I've found I can use 4 cups dried beans as the max.

Macy's:

A couple of really good Daily Deals Today, including

50% off Martha Stewart Collection Kitchen Gadgets and 75% off Flannel Sheets!

Amazon:

College Students can get

50% off a Prime Membership

, starting with 6 months FREE! To get started, you just submit your edu email. If anyone is taking college classes at your house, you could save a lot of money with this instead of a standard Prime membership.

Holiday Vegan Grocery Items

: This is a post I did for Thanksgiving, but thought it appropriate for other holidays, too. You can still order many of the roasts from Whole Foods or Sprouts:
Reminder:

$20 off Sprouts coupon

! Can use in-store or online. Offer CAN be combined with Sprouts digital coupons and manufacturer coupons! 
I've received several messages this week about

online grocery ordering

, so I wanted to share this post again. This way of shopping isn't as familiar to me as in-store shopping, but I've been looking into it more in-depth and learning a lot more. I know going to grocery stores is not an option for many of us right now. In the New Year, I'm planning to provide even more deals and info. for online grocery ordering.

Target Reminder:

We have a few really good Circle Deals on Clif Bars that are expiring on 12/21. Get up to 40% off the Holiday Flavors! Can get deal in-store or online, just be sure to use the Circle offers!

To order online go HERE

Don't miss this list for my

Favorite Weekly Grocery Deals!

All deals are good thru Tuesday, some are going longer due to the holidays.

All NEW Drugstore Deals

– Starts Sunday! Highlights: Maxwell House Coffee $4.99, Betty Crocker Frosting $1, Sales on Nuts, Pantry Items, Snacks + More!

All NEW Target Deals

– Starts Sunday! Don't Miss Buy 1, Get 1 50% off ALL Coffee K-cups, 30% off Fresh Potatoes & Onions, Cheap Clif Bars & Good & Gather Ground as low as $1.07 + Much More for less!

Target Sneak Peek

– Starts Sunday!

Buy 1, Get 1 50% off ALL Coffee Pods.

We'll have some additional savings to stack, too.

Target:

Good Sale on this

3 piece Non-Stick Farberware Frying Pan Set.

Just $14.99 for all! You can also get the $14.99 Frying Pan set in

red, aqua or black

.

It's not too late to still get many of these gifts in time for the holidays! I've ordered a lot of these.

Vegan Holiday Gift Guide 2020

.

Walgreen's:

Only $4.99 for Maxwell House Coffee

starting tomorrow! We mix this type of coffee with a bit of nicer flavored coffee in our coffee maker. It tastes really good that way! Later in the day, it becomes iced coffee. I feel it doesn't even need creamer, just almond or soy milk and sweetener. You'll be able to get this deal online, too.

Target:

You can

try Shipt FREE for 4 weeks!

Target:

This

PowerXL Vortex Air Fryer- 7qt is nearly 50% off!

Target has had some really good deals this season. They're still doing Daily Deals right now, too.

Gardein Soups only $1 at Safeway!

I will try these for this price. Details after I check out. Here's the deal: Sale price is $2 ea. Buy 2, use a $2/2 Safeway app coupon. Pay $1 ea.!

Update for the Vero Gusto Pasta Sauce:

Deal got even better than free! Checked my receipt, and I had a $3 off Safeway coupon saved. So,

$3 moneymaker

after the discounts and rebates. Here was the deal: Safeway:

Two FREE Jars of Vero Gusto Pasta Sauce!

I was happy to see these on sale for $3.99 ea. I used a BOGO Safeway app coupon, and I'll submit for two $2/1 Ibottas. Makes both jars free!

Safeway:

You guys are getting lots of Safeway Deals tonight, as that's where I went earlier. These

Thomas' Bagels are only $1.99

with a Safeway app coupon. The "everything" ones are really good!

Safeway:

Yesterday, I earned 5 rewards! Be sure you're using your rewards for

FREE food and $ off groceries or gas

Safeway:

I have a few

clearance areas at my local store

that you may also have. Yesterday, I found this 50% off coffee! These areas include: a clearance rack at the back of the store, a 50% off bread rack in the bakery, and a clearance frozen section at the end of the freezer case. Sometimes, the bulk items will be clearanced, too. If you buy anything with a 50% off sticker, point it out to the cashier as it's easy to miss and they have to scan it separately.

Sunday Newspaper Coupons:

No coupon inserts tomorrow due to the holidays. I keep my inserts for 6 months in case a deal comes up down the road. You can

see my past lists here

: Here is a little

post I wrote on using coupons

NEW Beyond Meat Coupon

– Check your e-mails! If you're signed up for the Beyond "Community" you should have it waiting in your inbox. To get future coupons signup here:
New

Beyond Breakfast Sausage Ibotta!

Mine is good at Sprouts, Whole Foods & Safeway. Stack this with the $1 off coupons that were e-mailed this week.
This

$2 printable coupon for Incogmeato

is still available:
There's a nice stack at Wal-Mart on Incogmeato, get $7 off! Should make for some free items, or close to free. Stack the $2 printable coupon I shared with this

$5 Ibotta

FREE Lightlife Product

Still Available! Offer now says ANY product, whereas before it was for the burgers only.
For the

FREE Panera Coffee Deal

: One of our members let me know you can get the iced coffee with almond milk and raw sugar. For Free! Nice! Thanks for the awesome tip Renee! This is a great freebie, and unlimited for 3 months! I posted info. here:

Giant Eagle Store Shoppers:

FREE Gold Peak Tea!

Just load to your store card. Exp. 12/23.

FREE Chobani Yogurt

at Stop & Shop Stores!

Just

load to your store card

Any Martin's Store Shoppers?

FREE Incogmeato Burgers!

Check your Ibotta offers, too, as this could be a moneymaker. You could use a Morningstar or Incogmeato Ibotta for these if your store is included.

Whole Foods:

This wasn't in the ad I saw on Tuesday, but it seems the

Violife Sale

is still on! Can order online if in your area.

Amazon:

I have a $30 off promocode to share with you on this

Homgeek Blender

.

It looks like a knock-off Vitamix.

Use code 6TTSZ4D7 to get $30 off at checkout.

Amazon:

Nice discount on this

Blendtec Classic 575 Kitchen Blender, 90 oz

/36 oz Blending Capacity, Black/Spoonula. One of these days I'll have to trade up to this or a Vitamix. Any recommendations for one over the other?

Amazon:

There's a coupon to clip on these that makes them very cheap!

Microfiber Down Alternative All Season Comforter

. This great deal on Down Alternative Comforters is still available in other sizes! The King seems to be gone now, but Twin and Queen are still amazing deals. Be sure to clip the extra coupon if it's not automatically clipped.

Amazon:

In Holiday Deals: Discount on this

E

colution Artistry Non-Stick Square Griddle

Easy To Clean, Comfortable Handle, Even Heating, 11 Inch, Black.

Amazon:

Good Discount on this

Hiware 68 Oz Glass Pitcher

with Lid and Spout

Amazon:

Deal in regular Amazon on a

4 pack of these Seventh Generation all-purpose cleaners

. 3 left of this scent.
Amazon: Wow! I think this is the

best deal I've seen for tahini

. Great price per each jar! This is for a total of 2 lbs., each jar is 16 oz. each.

Amazon:

This looks yummy!

Roots Circle Chocolate Tahini Spread

| Pack of 2 [14oz] Jars. This is the same company that has the great deal on the tahini I shared earlier today.

Amazon:

Oh wow, stuffed waffles! I haven't seen this before. Intrigued. Big discount in Holiday Deals on this Presto 03512 Stuffler Stuffed Waffle Maker, Belgian, Style.

Presto Stuffed WaffleMaker

.

Amazon:

Deal on this

Upgraded French Press Coffee Maker

Stainless Steel 34 oz. Check dates, may be back-ordered a bit.

Amazon:

Discounted Gift Cards: There are currently a few Gift Card Deals, including Lowe's, Door Dash & Uber Eats.

Amazon:

Good deal in regular Amazon on these:

Capri Sun Pacific Cooler Ready-to-Drink Juice

(10 Pouches).

Whole Foods:

Need a pie for the holidays? This

Vegan Apple Pie

at Whole Foods can be ordered online (delivery areas vary) or picked up in-store. Better deal than the pumpkin pie they had!

Whole Foods:

Reminder:

Sale on Just Egg

this week at Whole Foods!

Amazon:

Making tamales as a New Year tradition in your IP? This basket would work perfectly. This is the 1st time I've seen a silicone one, and it folds for storage.

Silicone Steamer Basket

| Foldable, Space-Saving | Fits 6,8 Qt Instant Pot.

Amazon:

Pizza Pan for your Air Fryer

– CHEAP right now!
Previous Daily Digests:
(I'll keep the ones here for the current week)
-any deals that have expired I'll delete, due to space constraints only one past week will be in this post. However, there will still be some deals older than a week in Daily Digests HERE.
Daily Digest for Thursday, 12/17
Purple Carrot:

If you are a new customer, I have a $30 promocode to share with you. This is better than the $20 code on their site.

Use code CARROT30 to get $30 off your 1st order!

Safeway:

Two FREE Jars of Vero Gusto Pasta Sauce!

I was happy to see these on sale for $3.99 ea. I used a BOGO Safeway app coupon, and I'll submit for two $2/1 Ibottas. Makes both jars free!
Safeway: Got My $.97 Pineapple at Safeway!

Target:

Looking for

Deals on Apple Products?

Order by the 20th to get delivery in time for Christmas Eve.

Safeway:

Gardein Soups only $1

at Safeway! I will try these for this price. Details after I check out. Here's the deal: Sale price is $2 ea. Buy 2, use a $2/2 Safeway app coupon. Pay $1 ea.!

Safeway $5 Friday is Tomorrow

– Stock up on $1 Progresso Soup! Please check your ad if different than mine. I'm in the San Francisco Bay Area and sales can be regional.

FREE Unlimited Panera Coffee

for 3 Months! They're back at it again for FREE hot or iced coffee thru Feb.
If you are affected by COVID, this is a

program to help you with

groceries

. It provides a free box of food. I really don't know much about it, but from the description, it sounds like you *may* be able to choose items. If you want to be sure if it is all vegan, please look into it further. I'll try and get more info., too.

Lowe's:

FREE! Cute Triceratops Kit

for the Kids! You don't pick up until January, but these are going fast! You can reserve yours now. Click on

Kids' Workshops here

and enter your zipcode.

Whole Foods:

Just Egg was a late addition to this week's sales. We still have a $1 coupon, too! You can get that in my

Weekly Post

. For Christmas Breakfast we're planning to have Just Egg, Beyond Sausage & Homemade Coffeecake. So, I was happy to see this sale! Sale is in-store

or online for delivery

(if in your area).

Amazon Pantry:

Good deal on this

Progresso Tomato Basil Soup

in the Pantry. There are also good deals on some of the Amy's Soups if you want to get your total to $35 for Free Pantry Shipping. The limit is 16 cans total on each soup.
Deal of the Day for Thursday on this AeroGarden Harvest Elite 360, Stainless Steel. Has anyone used one of these, how did you like it? Uses no soil, and grows 5x faster than veggies grown in dirt. Comes with pre-seeded grow pods.

Amazon:

NEW $10 off $30 Promo!

The deal is mostly for Beauty & Personal Care, and there are LOTS of products included! I'll look more in-depth, but at 1st glance I spotted Love Beauty & Planet & Pacifica Products. I'll put a link to everything include in the comments.

Whole Foods:

Even though only Miyoko's Cream Cheese and Butter were the only items in the ad for this week,

other Miyoko's Cheeses are included in the sale

as well. Thanks for the heads up Clyde! Sales will be in-store, and also online here if you have delivery in your area:

Amazon:

This is a good deal in regular Amazon on

Seventh Generation Toilet Paper

. 48 rolls total. I'm ordering this after seeing empty helves at my Safeway tonight.

Amazon:

These are included in the

$10 off $30 promotion!

Great stock up time on these, or can mix/match with other items in the promo. Mrs. Meyer's Clean Day Liquid Hand Soap, Cruelty Free and Biodegradable Formula, Lavender Scent, 12.5 Oz- Pack of 3.

Amazon:

Also included in the $10 off $30 Promo: Mrs. Meyer's Clean Day Antibacterial Hand Sanitizer Spray, Removes 99.9% of Bacteria on Skin, Lavender Scent, 2 oz – Pack of 4.

Amazon:

Included in the $10 off $30 Promo:

Honest Beauty Tinted Lip Balm.

Several tints, love the Dragon Fruit! Vegan & Cruelty-free.
Daily Digest for Wednesday, 12/16
The VERY Best Grocery Deals

This Week: It's a great week to save money on your groceries, from $.33 avocados to $1.25 Impossible Burgers! Many FREE items, lots of Buy 1, Get 1 FREE and even a $20 off coupon.

Whole Foods Weekly Deals

– Starts Wed.! Lots of Produce Sales, Several FREE Items, Clif Iced Gingerbread Bars as low as $.65, Sale on Miyoko's Cream Cheese & Butters+ Much More for Less!

Grocery Outlet All NEW Weekly Deals

– Starts Wed! Don't Miss $2.99 Impossible Burgers, $.99 Pho Bowls, Produce Sales, $2.99 Vegan Pizzas + More!

Sprouts:

We got a new coupon today for

$20 off a $150 purchase at Sprouts!

You'll have some time to use this, as it doesn't expire until 12/24.

Grocery Outlet Sneak Peek:

$2.50/pack Impossible Burgers!

Sale starts Wed. Please comment if you find these at your local Grocery Outlet Stores! We did that with the Beyond Sausage and Violife, it really seemed to help our members. Thanks guys!

Grocery Outlet Sneak Peek

–

Fry's Vegan Pizzas $2.99!

I'm not familiar with this one, has anyone tried it?

$5 off at Ike's Sandwiches!

The deal is good every Wed., get $5 off $20 when you order thru the app during the month December. No code needed.
Update: Check back if out of stock!

Kohl's:

$80 Rewards on this Switch Console & Paper Mario Game Bundle!

These were out of stock last I checked, and now they're back with Kohl's Rewards. The "Lite" system with Super Mario Smash is also in stock.

Nintendo Switch Console Bundle

with Mario Kart 8 is also in stock! This should be $60 back in Rewards.

Amazon:

Deal on this

Air Fryer Lid for Instant Pot 6 Quart & 8 Quart

, 8 In 1 Air Fryer Lid. I've been hesitant to share these that are not Instant Pot Brand, but this one has great reviews! Works on 6 qt and 8 qt which is nice.

Amazon:

I have someone on my Christmas list who always requests

dried fruit, and this 5 lb. pack

was a MUCH better deal than some of the other gift packs. I ordered this one a couple of days ago, but it looks like it will arrive after Christmas now, so check dates.

Amazon:

If you have the

40% off S&S coupon for this Califia Farms Barista Almond Milk

, it's a great deal! Can cancel anytime. Califia Farms – Almond Milk, Original Barista Blend, 32 Oz (Pack of 6).

Amazon:

Deal of the Day on

Melissa and Doug Toys

.

Includes an easel, wide variety of toys, art stuff too. Good deals if you're shopping for little ones.

Amazon:

WOW!

Get 67% off these 2021 Planners with promocode U67UQ54V

Looks like you can buy multiple ones per cart, too. Several designs, the plain cover ones are a little better deal.

Whole Foods:

We have that great sale again this week on

365 Oatmilk

. Includes Original, Vanilla or Chocolate. In-store or online in select areas.

Whole Foods:

Miyoko's Butters and Cream Cheeses

are also on sale this week. In-store and online if available for you.

Whole Foods:

Good deal on these

Earth Balance Sticks

. I didn't see these in the ad earlier, I'll put this in my Weekly Deals. Can order online if available in your area.

Walgreen's:

We have another

FREE 8×10 print offer!

Use promocode COZY8X10 at checkout and opt for store pickup to get it for FREE! You can also use these promocodes: Use FORTY4U to get 40% off all photo orders! Or, 50% off $60 with code SIXTYMORE. Or Buy 1, Get 1 FREE Photo Calendars with code WINTERDATE. And, 50% off photo cards and same day pickup with code BEJOLLY.

Target:

The

Buy 1, Get 1 FREE Deal

on these holiday soaps is back, and can be stacked with the $10 off $30 Circle offer! Note the hand soaps are marked cruelty-free. Tip:

Buy 8 to satisfy the $30 threshold, pay $1.32 each!
Daily Digest for Tuesday, 12/15
Veestro Reminder:

$50 Special Promocode: Veestro: I was given a

$50 off promocode

to share with you!

Take $50 off a $150 order with code WINTER

. Exp, 12/21. If you try Veestro, let us know how you liked it

FREE $25

from Pay Pal!

I just noticed this in my offers. Good deal, especially if you were planning to do this shopping anyway. I have 7 stores listed, including Walmart, Old Navy & Door Dash. I had to "save" the offer.

Target:

We have

EIGHT 50% Off Circle Offers for Beauty Gift Sets

, plus these can be stacked with the

Get $10 off $30 Circle offer

! Please evaluate for cruelty-free/vegan. Target is good about labeling cruelty-free, but not always vegan.

Sprouts all NEW Weekly Deals

– Starts Wed.! Highlights: 25% Off Sprouts Baking Essentials, 18 oz. Blueberries $2.99, Kite Hill Sour Cream $2.49, Walnuts $3.99/lb + Much More for Less!

Sprouts Sneak Peek

– Starts Wed.! Walnuts will be on sale for $3.99/lb. These are in the Bulk Area, but are now bagged up. Great price for these! Look for my full Sprouts Weekly Post later today.

Sprouts Reminder:

The Beyond Sale ends today at Sprouts! This isn't in my Weekly Post, as it wasn't advertised in the flyer. Several Ibottas to stack with this, too.

Safeway All NEW Weekly Deals

– Starts Wed.! Don't Miss $.97 Pineapples, $1.50 Planet Oatmilk, $.99 Late July Chips + Much More for Less! Buying the Weekly Specials at the lowest prices will dramatically reduce your grocery budget. Buy enough until the next sale when "the best" prices comes up again! Even if you're in a different area from me, you can still use these saving techniques. I'm always happy to check out your weekly flyers, and highlight deals for you, too. Just ask!

Amazon:

Holiday Deal on

Ninja Kitchen Appliances

: Blender, Indoor Grill + More!

Amazon:

Deal of the Day on Matching Pajamas

, including these Onesies! Love these. Ace and I could have matching ones! Link to other items in comments.

Amazon:

That great deal we had on this

Amy's Lentil Soup

is still available! This is a Pantry Deal, which requires $35 for Free Prime Member shipping. There are lots of great deals in there, so it won't be hard to get to that threshold if you want to stock up on some great deals for your pantry.
Daily Digest for Monday, 12/14
WHOA! Now there are

TWO Circle Offers you can stack on these Target Cat Holiday Houses

!

The 2nd one ENDS TONIGHT! If you've been thinking about ordering, I really don't think the deal will get any better than this. Many of our members order these, the cats really love them. I'll do another collage like I did at Halloween. (Daughter actually did!)

Safeway Sneak Peek:

Pineapples just $.97

starting on Wed.! May be a limit of one, requires a clip or click coupon.

Target:

New 20% off Circle offer on

Holiday Cat Houses!

I just clicked the offer next to the product. I thought it would be cute to write your cat's name "in lights" on the marquee.

Target:

If you tried to order this

Non-Dairy Swiss Miss

earlier and couldn't, try again! I tried to order yesterday and it said unavailable. Today, I was able to order for home delivery. I Got 2 for stockings!

Target:

Some of

Today's Deals up to 50% off

, ends tonight! Be sure to check for additional savings in the Circle offers, we have a lot of category-wide ones this week.

Target:

These

Scrunchie Boxes are 50% off with a Circle Offer

, PLUS you can

stack with the other $10/$30 Circle!

They normally cost $10, so pay just $5 with the 1st offer, even less if you do the 2nd offer too! Just be sure to save your Circle Offers!

Target:

This is a link to

ALL the Face Masks

that are included in the deal I mentioned yesterday. The deal is:

30% off with Circle offer, PLUS there's another Circle offer to stack $10 off $30

purchase in Beauty/Personal Care. Some of the masks are marked cruelty-free, but I haven't evaluated all the ingredients. (Products can be cruelty-free and not vegan, oddly enough). So, please check ingredients for vegan. There are come cute holiday/animal ones for just $2 BEFORE the discounts!

FREE

Samples of

K-Pop Korean Chili Sauces!

I checked ingredients, and the original and the XXX are both vegan. You can specify which samples you would like.

Whole Foods Reminder:

tomorrow may be the last day of our awesome

Violife Sale!

You can order online if Whole Foods delivers in your area.

Amazon:

Deal on

Spice Gripper Clips.

These are really neat!

Amazon:

Still available! WOW! This is the best deal I think I've seen for

Disposable Face Masks

, 50 ct. Please do your own research about using these.

Amazon:

Update: May arrive after Christmas now, check dates. Still need some holiday chocolate? This

Moo-Free Reindeer Bag

is back with free shipping now! Will arrive before Christmas. 10 left.

Amazon:

I've posted this deal before, but it's worth repeating! Still available in regular Amazon, good deal on

Wonderful Pistachios, Salt and Pepper Flavored

, 7 Ounce Resealable Pouch.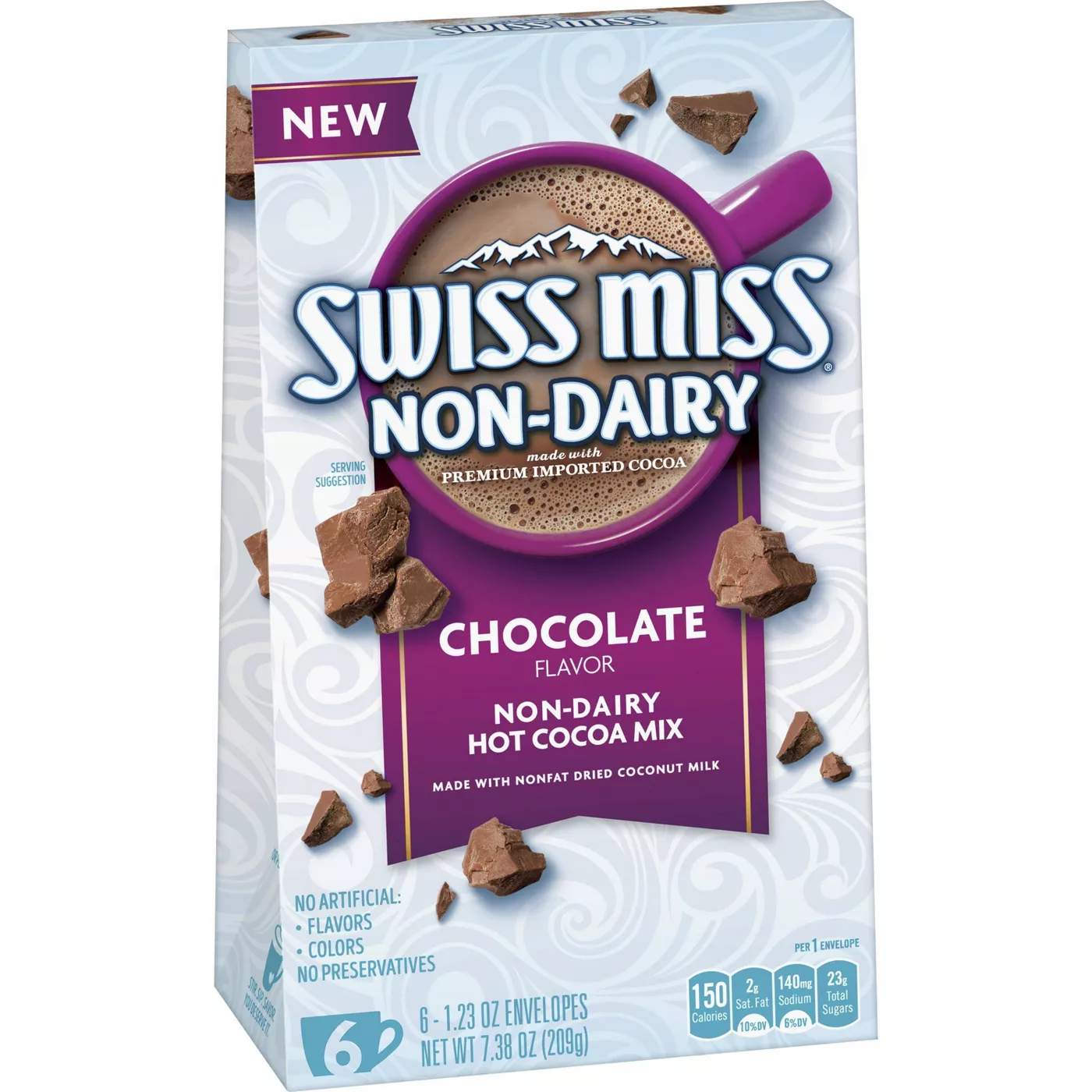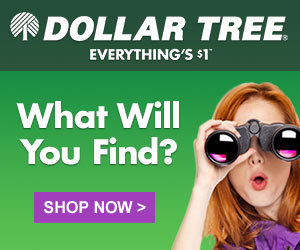 More Deals & Meals:
Announcements:
See Inside the Mystery Box!
Were you wondering what was in the

"Mystery Box"

in our contest? You can see inside now – our winner Daniel made a video opening it! Thank you so much Daniel Vasquez I also put the link here at the top with the other contest stuff:
Current Weekly Grocery Deals:
See all Current Weekly Deals HERE for Whole Foods, Sprouts, Safeway, Grocery Outet, Food Maxx, Smart & Final, Target, Walgreen's, CVS & Rite Aid
Amazon Deals:
I'm now sharing the longer-term deals in the quick-lists above. Be sure to check my Facebook Group for lots of deeply discounted faster-moving deals throughout the day, too!
Coupons & Rebates:
Safeway Shoppers:

Be sure to

check your rewards often and use them!

I just cashed in mine for a $5 reward. Check the app for "bonus" multipliers like 4x rewards, or extra rewards when you buy in Produce Dept., etc. Here's more info. on all this:
Freebies:
I now have a

NEW post dedicated just for Freebies

! I'll be posting all the freebies there now. Link HERE:
Holidays:

We are starting to see some of our yearly sales on baking items. The best price I've found for baking items is usually in bulk large 25 lb. bags. My local Warehouse store, Smart Foodservice is where I tend to get the best price per lb. However, this time of year, flour, sugar and more will be on sale in regular stores, too. Sometimes this will beat my Warehouse store prices.
I'm starting to add more to the "Holiday" Posts on my website. Take a peek!
Other Online Deals:
$15 off Walmart on Instacart!

I'm excited to offer you an Exclusive Promocode for $15 off Walmart Orders via Instacart! They recently teamed up with Walmart, but only in certain areas so far. This includes:
San Francisco / Bay Area, CA
Los Angeles/ Orange County, CA
San Diego, CA
Tulsa, OK
You can use the promocode SPARKSTORE15 Instacart gave to me to share with you! You'll get $15 off a $50 order, and get your order in as soon as 2 hours.
Whole Foods Delivery:

If you use

Whole Foods Delivery

, the sale prices I post in my Weekly Deals are the same online! True, you can't use coupons, but some of the deals are still really good. Prime Members also get the extra 10% off regular "Sales" like you do in-store. Use my posts as a guide to save money on the items on your list!
Recipes & Meals
Get $30 Off Purple Carrot with promocode CARROT30. You can also view their weekly meals & recipes for FREE inspiration and ideas!
Vegan Meal Delivery Options:
Grubhub:

Grub Hub Deals: I'm seeing lots of

FREE Vegan Delivery Options

in my area! (No special code required).

Offers tend to be regional, but you should have some FREE offers for delivery, too. Fast Food tends to offer Free Delivery, like Taco Bell and Burger King. Some even have additional $ off discounts

.

Veestro Vegan Meal Delivery: I have a new promo code to share: New customers get 30% off subscription with code CONTACTLESS.
Purple Carrot: The $30 promocode is still good, use this code: carrot30. The one on the site is only for $20 off.
Update: Looks like the NEW Pinterest setting is working well on my site, pin away!
🙂 You can now pin any of my recipes
Happy Saving Everyone! <3 Amy
Images used in this post are my own original photos or supplied by my advertisers with permission in promotion of their products.