Highlights: FREE Cookies, Ice Cream & Just Egg! All NEW Target & Drugstore Deals + Much More!
This post may contain affiliate links. If you click on one of my links, I may receive a small compensation at no cost to you. Thank you for supporting The Penny Pantry! Read My Disclosure Policy
In my Penny Pantry Facebook Group, I post many deals & info. throughout the day including freebies, deal updates & changes, Amazon Deals, meals & recipes, food discounts I run across + more! Some are more timely than others: the Amazon Warehouse Deals tend to come and go quickly, so Facebook is a good platform for me to let you know about those deals quickly.
Posts here on my website take longer to write and deliver, so I primarily use it for Weekly Grocery Deals, and other deals I think you may want to reference later. But, I'd like to bridge that gap as not everyone is on Facebook. Plus, it may be nice to have the Daily Deals together, as the Facebook feeds don't run exclusively chronologically.
So, I'll try this out and see how it goes! Please let me know if you think this will be useful as a companion to my Facebook posts. And, if you're on Facebook and haven't joined our group yet, I hope you will join and become part of our active, supportive vegan community! <3 Amy
Happy Saving!
The Penny Pantry Weekend Digest for Sat. & Sun., July 18th-19th
Weekly Posts:
All NEW

Weekly Target Deals

– Starts Sunday! Save on Strawberries, Clementines, Califia, Annie's, La Croix, Seventh Generation + More!
All NEW

Weekly Drugstore Deals

– Starts Sunday! Save on Simply Lemonade, Pace, Old El Paso, Coffee, Almonds, Pistachios + More!
Just getting home from my

Whole Foods Trip

, and also went by Safeway for the last day of the $1.97/lb. cherry sale. 🍒 The

Whole Foods Deals are good thru Tues

.

I paid about $7 for the items pictured. No Folded Just Egg or Kite Hill Sour Cream at my store. I'm happy with what I got and for the price, though!
See All Current Weekly Posts HERE
Other Grocery Deals:
Sprouts:

Nutpods Oat Creamer Just $1.49!

We have a new $1 Sprouts app coupon,

a $.50 Ibotta

& a $2.99 unadvertised sale.
We got a

really good watermelon from Costco, $5.99

. This baby was huge!
Amazon Deals:
These are some of the Amazon deals I shared today that tend to be longer-term. Be sure to check my Facebook Group for lots of deeply discounted faster-moving deals throughout the day, too!
If you or your kids are taking college classes

, be sure you are getting your

Prime discount

! It starts with 6 months of FREE Prime, then 50% off thereafter. All that is required is an assigned (.edu) college email.
Prime Student 6-month Trial
Be sure to check my Facebook Group for lots of deeply discounted faster-moving deals throughout the day, too!
Coupons & Rebates:
Rite Aid Sneak Peek

–

$10 Coupon!

You'll need a coupon with a barcode. They are in the paper ads, online in weekly ad and likely in app or online account. Get the online one in weekly ad here:
Target:

Possibly $10 off Coupon! Check your

Circle app offers

to see if you got this coupon, it may be under "wallet" or "other offers". I'm hearing widespread reports! Also, some are getting other offers, like a percentage off. Not everyone will get this, though. Can use online, too!
Here are the Sunday Newspaper Coupons

we are expecting tomorrow: Safeway, Philly Swirl Frozen Italian Ice, Del Monte Fruit Cups + More!
Purple Carrot:

 🥕Important:

Use promocode CARROT30 for $30 Off!

(The code on the site is only for $20). This is an "ingredient kit" meal delivery, where you put the dishes together. Would love to hear any feedback if you've tried this! Love that it's all vegan, as many aren't. 🥕🥕🥕🥕
Freebies:
The Munk Pack Cookies ARE FREE at Whole Foods!

At my store, I found them tucked into a little corner with the nutrition bars. The Ibotta says $2.49/50% off, but they will be free as priced at $2.49. Allergy alert: both of these contain peanuts.

Get Ibotta

.
Veggie Grill:

Here is a list of 10 ways I get FREE food! You can

start today with $5 FREE.
These have

been spotted at Dollar Tree!

There is also a $1/1 Ibotta

, but may not work for these. I don't know the size the ones at Dollar Tree are. If anyone spots these, please let us know! I'll put Ibotta in comments. LATE JULY Snacks Clásico Bacon Habanero Tortilla Chips.
TWO FREE Scoops

at Baskin Robbins:

This can be done any day, not just today on National Ice Cream Day. #1 To get the 1st free scoop, just download the app! #2 Signup to get a FREE Scoop Coupon for your birthday! Everyone in your household can do this. Note: There are vegan ice cream flavors, and some vegan "ice" flavors.
Possibly

FREE Cold-Pressed Juice!

Check your e-mails to see if you were selected – this is an offer I had shared previously, and you had to be "accepted". I got an offer and requested mine!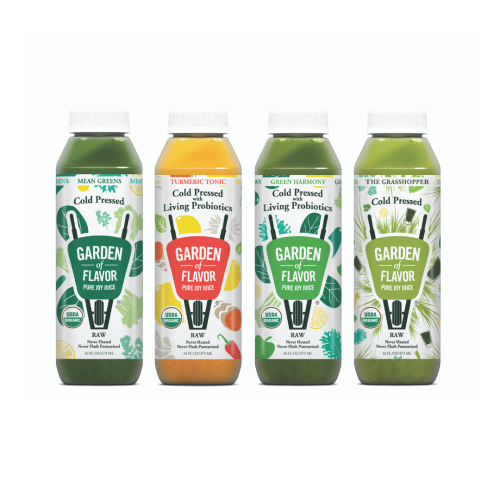 Reminder:

One more week on this Target promo!

You could really turn this into much more than $40 with our deals! I've had a

Red Card

for years, I love the extra 5% off. Even at the Starbucks Cafe! I have the credit card, and make a point to pay it off every month to make it worthwhile. You can also get a debit card which would simplify that approach.
Recipes/Meals
What's for Sunday Dinner?

I'm making a big batch of Isa's

chickpea cutlets

. I'll serve these with my favorite gravy, potatoes and a green salad. Please feel free to share your vegan dinner, just say hi or share cute pictures of your animals! I hope everyone is staying well and enjoying lots of yummy vegan today, and always! 💞
Reminder:

You can get an

Impossible Meal Deal for just $4.50 each

when you buy two at Burger King. This includes the burger, drink and fries! This is a good quick meal to keep in mind if you're on the road, or out and hungry! Or, you don't feel like cooking. 🙂 Details here:
Update: Looks like the NEW Pinterest setting is working well on my site, pin away!
🙂 You can now pin any of my recipes
Happy Saving Everyone! <3 Amy