This post may contain affiliate links. If you click on one of my links, I may receive a small compensation at no cost to you. Thank you for supporting The Penny Pantry! Read My Disclosure Policy
In my Penny Pantry Facebook Group, I post many deals & info. throughout the day including freebies, deal updates & changes, Amazon Deals, meals & recipes, food discounts I run across + more! Some are more timely than others: the Amazon Warehouse Deals tend to come and go quickly, so Facebook is a good platform for me to let you know about those deals quickly.
Posts here on my website take longer to write and deliver, so I primarily use it for Weekly Grocery Deals, and other deals I think you may want to reference later. But, I'd like to bridge that gap as not everyone is on Facebook. Plus, it may be nice to have the Daily Deals together, as the Facebook feeds don't run exclusively chronologically.
So, I'll try this out and see how it goes! Please let me know if you think this will be useful as a companion to my Facebook posts. And, if you're on Facebook and haven't joined our group yet, I hope you will join and become part of our active, supportive vegan community! <3 Amy
Happy Saving!
The Penny Pantry Weekend Digest for Sat. & Sun. 8/01-8/02
Weekly Posts:
All New Target Deals Start Sunday!

Order Pickup and Driveup are easy, and some areas are offering fresh foods via those now.
All New Drugstore Deals Start Sunday!

You can get many of the deals online, and I've included several discount promocodes:
See All Current Weekly Posts HERE
Other Grocery Deals:
Here are some

pix of my Safeway trip today.

I'll also do a breakdown later, but it may be late after picking daughter from work. Plus my people prob want to eat LOL. Many of these deals are in my

Weekly Safeway Post

, too. I was super excited to find a deal on bulk nutritional yeast! At $7/lb. I knew it was a good price per lb. (I think the lowest I've seen). With the finer granuals like these, you can also use up to 1/3 less in recipes. I hope these deals inspire you and help you save money on your groceries. Even with the pricey nutritional yeast, I paid about $50 for everything pictured.
Safeway:

Only $.75/box at Safeway!

Although many Nature Valley Bars aren't vegan (many contain honey or cow milk), there are some that are. I often share the Almond Butter ones, but these ones are vegan, too. Others are, too, just be sure to check ingredients. You can

use our new printable coupon to stock up

on these at Safeway thru Tuesday for just $.75!
So Delicious Ice Cream

on sale at Rite Aid tomorrow, plus we can get a $1 coupon: (This was the one pictured in the ad)
Amazon Deals:
These are some of the Amazon deals I shared today that tend to be longer-term. Be sure to check my Facebook Group for lots of deeply discounted faster-moving deals throughout the day, too!
WOW! Good price in regular Amazon PLUS a 40% off Subscribe and Save Coupon, can cancel anytime. Larabar Gluten Free Bar, Lemon, Whole Food, Dairy Free Snacks, 10 Count.
40% off S&S on these too:
If you or your kids are taking college classes

, be sure you are getting your

Prime discount

! It starts with 6 months of FREE Prime, then 50% off thereafter. All that is required is an assigned (.edu) college email.
Prime Student 6-month Trial
Be sure to check my Facebook Group for lots of deeply discounted faster-moving deals throughout the day, too!
Coupons & Rebates:
Here's a list of

the Newspaper Coupons we're expecting tomorrow

. It's a good week! We'll have coupons for Oui Yogurt, Gold Kiwis, Quaker Cereals, Ocean Spray Juice & More.
NEW Printable Coupons are now available for the 1st of the month

!

We have Cascadian Farm, Skippy, Oui Yogurt, Nature Valley, Annie's + More! As always, please check ingredients. For example, there are some Nature Valley Bars I've found that doesn't contain honey. You can filter thru "Foods" category or "Beverages" and you're allowed two prints of each coupon.
Printable Coupons: You may want to print ones you like now while they are still available, and hold for a sale. You are allowed to print two of each.
Reminder that

our printable coupons will reset on the 1st of the month

. What that means is we will get some new ones, and lose some old ones. Also, some of the old ones will be considered "new" again, and we'll be able to print two more! You may want to print any you like now, as we don't know which ones will disappear.
Freebies:
Safeway Shoppers:

Be sure to clip or click this coupon before shopping. Normally, you get one point (two for gift cards) for every $1 spent, and a FREE reward at 100 points. With this coupon, you will get a FREE reward at each $25 you spend! IF this is working on the gift cards, you will get a FREE reward with every $12.50 spent. I just found out this will be continuing a 2nd week, too!

More info. on FREE Rewards here

:
I got my

FREE juice coupon

in the mail today. This was an offer I had shared, hopefully some of you got this, too! There were 3 coupons total.
Other Online Deals: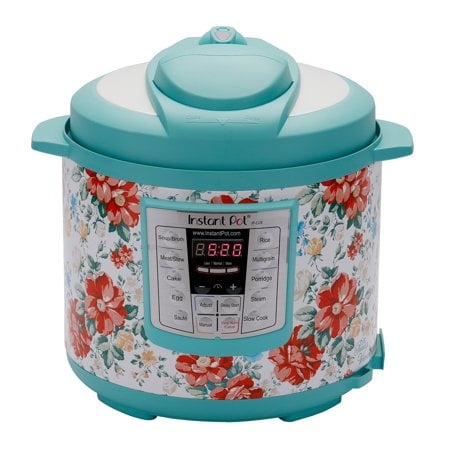 CVS:

I have a new promo code for us:

Get $15 off $75 with code SAVE15.

CVS has been getting more essential items in stock, and many of the grocery deals ate available online too.
Recipes & Meals
Banana-Oat-Applesauce Cookies:

Testing out using frozen dough. (I thawed it 1st.) Well, the uncooked dough tastes great LOL.
Update: Looks like the NEW Pinterest setting is working well on my site, pin away!
🙂 You can now pin any of my recipes
Happy Saving Everyone! <3 Amy