This post may contain affiliate links. If you click on one of my links, I may receive a small compensation at no cost to you. Thank you for supporting The Penny Pantry! Read My Disclosure Policy
In my Penny Pantry Facebook Group, I post many deals & info. throughout the day including freebies, deal updates & changes, Amazon Deals, meals & recipes, food discounts I run across + more! Some are more timely than others: the Amazon Warehouse Deals tend to come and go quickly, so Facebook is a good platform for me to let you know about those deals quickly.
Posts here on my website take longer to write and deliver, so I primarily use it for Weekly Grocery Deals, and other deals I think you may want to reference later. But, I'd like to bridge that gap as not everyone is on Facebook. Plus, it may be nice to have the Daily Deals together, as the Facebook feeds don't run exclusively chronologically.
So, I'll try this out and see how it goes! Please let me know if you think this will be useful as a companion to my Facebook posts. And, if you're on Facebook and haven't joined our group yet, I hope you will join and become part of our active, supportive vegan community! <3 Amy
Note on photos: Some may be illustrative of a product, but not the actual product. For example, I may use a general photo of apples I took to report on a sale on apples.
Happy Saving!
The Penny Pantry Daily Digest for Wednesday, 8/26
Weekly Posts:
All NEW Weekly Grocery Store Deals Started Today! You can see my "VERY Best Deals" post in the link below, as well as a post for each store I cover:
Here are

My Favorite Grocery Store Deals This Week!

We have a HUGE VERY Best List this week. Buy enough to get you to the next sale/deal and you will save a lot of money over time. I think of this in terms of categories, too. Maybe grapes are on sale this week, and it's strawberries next week, etc. Check my list to save big money this week on your groceries! Happy Saving!
Sprouts all NEW Weekly Deals Post

– Starts Wed.! Highlights: $.88/lb. Peaches & Nectarines, $.98/lb. various Apples, LOTS of Buy 1 Get 1 FREE store-wide sales PLUS we have some coupons to stack.
Safeway all NEW Weekly Deals Post

– Starts Wed.! Don't miss FREE Avocados with ONE Reward, Quaker Cereal as low as $.88, Pasta $1, Pasta Sauce $.65, Yogurt as low as FREE, BOGO Blue Diamond Almonds, BOGO Nabisco Crackers, Ben & Jerry's $3 and Much More for Less!
All NEW Whole Foods Weekly Deals

– Starts Today! (Wed.) Don't miss 25% off ALL Plant-Based Milks, (with lots of coupons/apps to stack), 30% Off Dave's Killer Bread, Cascadian Farm $2.50 + More! I also think we will get even more deals released later today, which is usually the case when I don't see any additional sales in the "back" area of the published sales. I'll keep you posted!
All NEW Grocery Outlet Weekly Deals

– Starts Wed.! Late July Chips $.99, Hemp Yeah! Milk $.99, Deals on Amy's Meals, Pillsbury Crescents, Sorbabes + More for Less!
See All Current Weekly Posts HERE
Grocery Deal Highlights:
Sprouts:

Gala, Fuji and Granny Smith Apples on sale $.98/lb

., starts today! I usually buy my apples at Sprouts, my buy price is $1/lb. They keep well in the fridge, so buy enough until the next sale! Do this with all your groceries, and you can always pay your lowest price.
Whole Foods Sneak Peek – ALL Plant-Based Milk will be on sale for 25% off, plus Prime gets that extra 10% off, too for Sale Prices. We have lots of coupons and rebates to use, too! Sale starts Wed.
Safeway:

Pick up these yummy

So Delicious Yogurts for $.50

, just use an Ibotta rebate! There's also a coupon that would make them a moneymaker if you haven't used it yet. They are part of the Monthly Sale thru 9/01.
Annie's Vegan Mac Fans:

I'm really excited to report that Annie's Vegan Macs are included in the

20% off Target Circle offer at Target!

PLUS we have that awesome $10 off (Red Card Holders) for Pickup or Drive up! I'm going to get my Target order together today, I'll let you know what I cook up! Please feel free to share any ideas you have in comments, too!

Check out the deal and/or order HERE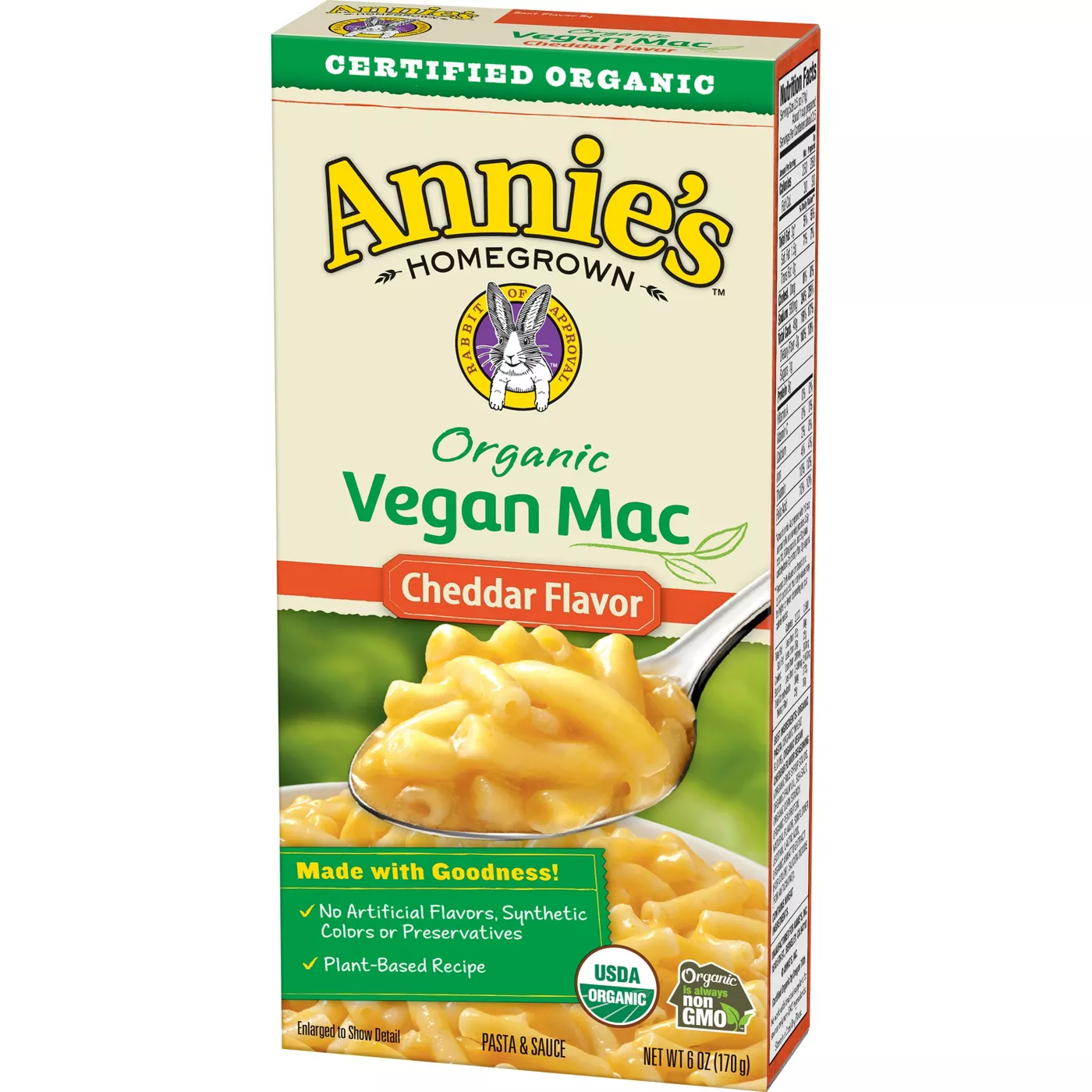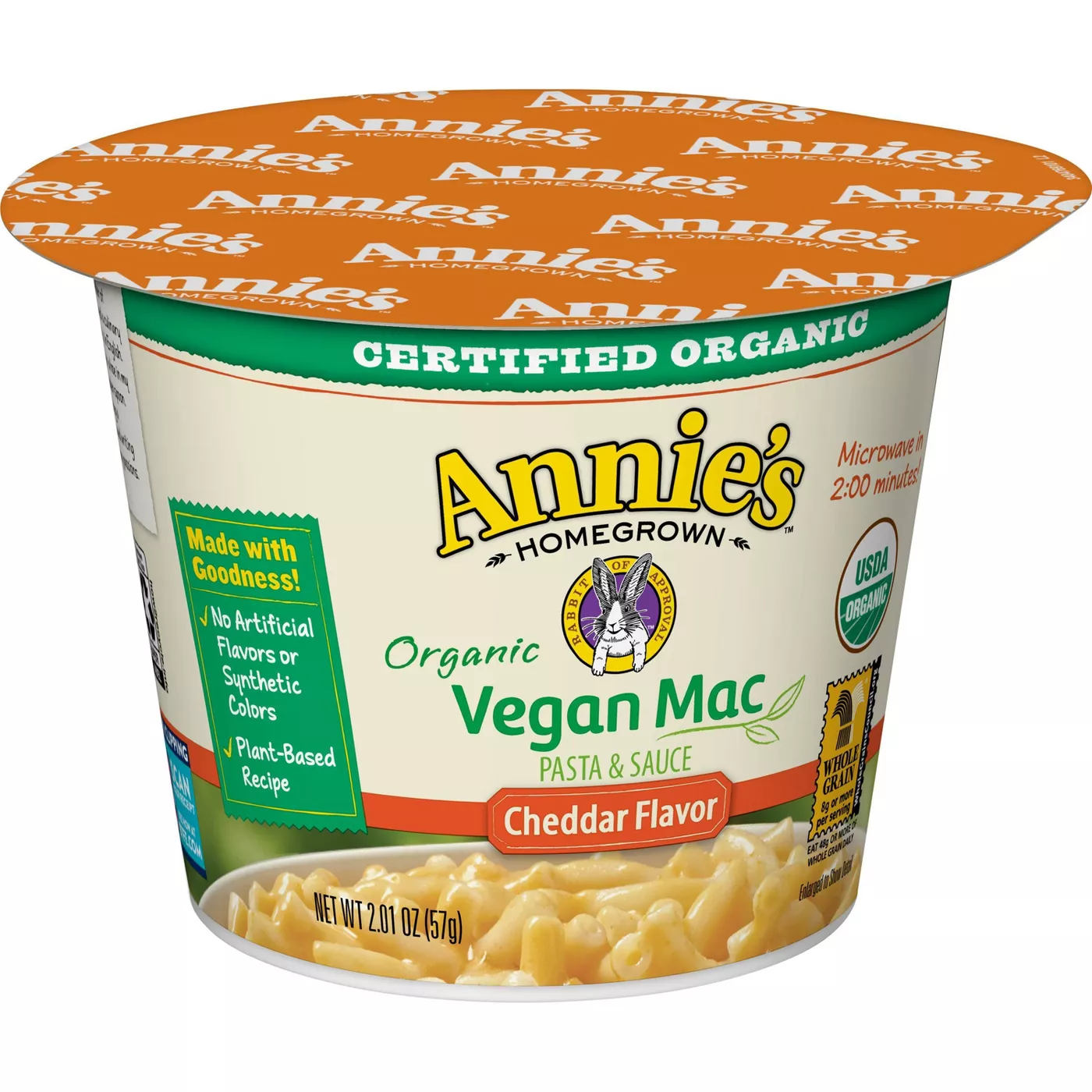 Amazon Deals:
These are some of the Amazon deals I shared today that tend to be longer-term. Be sure to check my Facebook Group for lots of deeply discounted faster-moving deals throughout the day, too!
Good deal on these Nature's Path Coconut Cashew Oatmeal Cups, Healthy & Organic, 1.94 Ounces (Pack of 12). Even better deal with an optional 40% off S&S coupon to clip.
This is a better deal than my stores for Torani Syrup. Hopefully, Pumpkin Spice will be available to order soon, too!
Zoodles! This is an affordable way to spiralize veggies, and make the classic zoodles.
That great deal we had on this is back! Your spices will be the envy of the neighborhood. 🙂 Good deal for everything that's included. I buy many spices in bulk (if they're the best price!) Sprouts has a nice bulk spice section, averages about $11/lb. Spices at Safeway and similar can be upwards of $100/lb.+ in the little jars.! 24 Pcs Glass Spice Jars/Bottles – 4oz Empty Square Spice Containers with 612 Spice Labels – Shaker Lids and Airtight Metal Caps.
Ok guys, if Starbucks can launch pumpkin spice today, so can The Penny Pantry! 🙂
Pumpkin Spice Season
…Kicked Off Yesterday at The Penny Pantry Today! I'll leave some of our deals up:
This McCormick Pumpkin Pie Spice has a 40% S&S coupon, too! When I make my tofu pumpkin pie, I always add a tsp. of this, plus the individual spices. Makes it perfect to me!
Since Pumpkin Spice Season kicked off at The Penny Pantry yesterday, I was thinking about pumpkin bread, yum! There is a 40% off Subscribe & Save Coupon for this King Arthur Flour, Pumpkin Bread + Muffin Mix, Gluten Free, 12 Ounce. Can easily make vegan.
And here's another pumpkin bread/muffin mix with a 40% off S&S coupon: Simple Mills Almond Flour Baking Mix, Gluten Free Pumpkin Bread Mix, Muffin pan ready.
If you or your kids are taking college classes

, be sure you are getting your

Prime discount

! It starts with 6 months of FREE Prime, then 50% off thereafter. All that is required is an assigned (.edu) college email.
Prime Student 6-month Trial
Be sure to check my Facebook Group for lots of deeply discounted faster-moving deals throughout the day, too!
Coupons & Rebates:
Our coupon is back! The last one ran out of prints, but we got a new one for

$1/1 Wholly Guacamole

. They go on (often unadvertised) sales at Target as you can see in my photo. Print now and hold for a sale! You can

print two copies
NEW $1/1 Ibotta for Violife Products

appeared today! I know this is a favorite among many of us. Sprouts also has a $1.50 app coupon for Violife, so you could get $2.50 off there total! Don't have Ibotta? Signup and get a $10 bonus when you redeem your 1st offer! Grab some FREE Groceries!
My Two Cents on Using Coupons

…Or Not. 🙂
Coupon Roundup: We still have

printable coupons for Just Egg, Wholly Guacamole, Skippy, Morningstar Farms, Cholula Hot Sauce, Lily's Chocolate, Nature Valley & Oui Yogurt

. You're allowed to

print two of every coupon HERE
Printable Coupons: You may want to print ones you like now while they are still available, and hold for a sale. You are allowed to print two of each.
Freebies:
WOW!

FREE

with

a new Ibotta offer

! This just came up. We had this offer last year, too, and I got one. This stuff is really good, and a nice freebie for a $6 item. Grab your Free Barilla Vero Gusto Sauce today with the Ibotta found here:
Other Online Deals:
Target Reminder:

$10 off Order Pickup or Drive up Orders! You can use the Circle offers with these, too. I'm planning to do this, I'll let you know what deals I cook up! For sure I'm getting the 40% off pasta.

Target:

WOW!

$10 off $50 Order Pickup or Drive up

!

Looks like it may be exclusive to Red Card holders,

coupon is in the Circle app

.
The Home Depot

has a nice sale on

Kitchen Organization Products

right now, sale goes all the way into October. Their website is also a great resource for project ideas: there are how-to videos, lots of Pinterest-worthy decorating & idea photos + more!
Whole Foods Delivery:

You can use my deals list to shop online, too! If Whole Foods Delivery is in your area, you'll get the same sale prices plus the extra 10% off for Prime on the regular sale items. I"ve included links to online shopping in my post:
Recipes & Meals
What's for Dinner? I'm making this

black bean soup

: The black bean soup is really good with toppings, too. Avocados, chopped onions or peppers, grated vegan cheese or tofu sour cream, etc.
Vegan Meal Delivery Options:
Grubhub:

Grub Hub Deals: I'm seeing lots of

FREE Vegan Delivery Options

in my area! (No special code required).

Offers tend to be regional, but you should have some FREE offers for delivery, too. Fast Food tends to offer Free Delivery, like Taco Bell and Burger King. Some even have additional $ off discounts.


Other Promo Codes for NEW Customers:
$7 off $12

with code AFF7

25% off first order of $15+ app only

with code AFF25
Veestro Vegan Meal Delivery: I have a new promo code to share: New customers get 30% off subscription with code CONTACTLESS.
Purple Carrot: The $30 promocode is still good, use this code: carrot30. The one on the site is only for $20 off.
Update: Looks like the NEW Pinterest setting is working well on my site, pin away!
🙂 You can now pin any of my recipes
Happy Saving Everyone! <3 Amy
More info. on Price Books here:
Images used in this post are my own original photos or supplied by my advertisers with permission in promotion of their products.
Target image credit: shared with permission from their website