This post may contain affiliate links. If you click on one of my links, I may receive a small compensation at no cost to you. Thank you for supporting The Penny Pantry! Read My Disclosure Policy
In my Penny Pantry Facebook Group, I post many deals & info. throughout the day including freebies, deal updates & changes, Amazon Deals, meals & recipes, food discounts I run across + more! Some are more timely than others: the Amazon Warehouse Deals tend to come and go quickly, so Facebook is a good platform for me to let you know about those deals quickly.
Posts here on my website take longer to write and deliver, so I primarily use it for Weekly Grocery Deals, and other deals I think you may want to reference later. But, I'd like to bridge that gap as not everyone is on Facebook. Plus, it may be nice to have the Daily Deals together, as the Facebook feeds don't run exclusively chronologically.
So, I'll try this out and see how it goes! Please let me know if you think this will be useful as a companion to my Facebook posts. And, if you're on Facebook and haven't joined our group yet, I hope you will join and become part of our active, supportive vegan community! <3 Amy
Happy Saving!
The Penny Pantry Daily Digest for Monday 8/03
Weekly Deals:
Reminder:

Two more days on our Weekly Grocery Deals

. New deals start Wed., look for those posts tomorow!
See All Current Weekly Posts HERE
Other Grocery Deals:
Safeway Sneak Peek –

BOGO Berries Starts Wed.!
Safeway:

I wanted to highlight some of the especially good deals I got at Safeway yesterday. You may need a coupon, or rebate to get these prices and all details are in my post. Late July Chips $.99, Best Foods vegan mayo $2.99, Sandwich Bread $.75, Nature Valley Bars $.75, Coffee Clif Bars $.50, So Delicious Pairings $.50, Nutritional Yeast $7/lb.
Safeway:

You never know what you'll find in the

50% off bread/bakery section

! I found these vegan gfree cookies there yesterday, and $.75 loaves of bread. It's easy for the checkers to miss the clearance tags, so I just point it out. If doing self check, scan the reg. code 1st, then scan the purple 50% off code.
Safeway:

Great deal on Bobo's Bars!

These were priced at $2 at my store. Use this

$2.49/2 Ibotta

to get two for $1.50, just $.75 ea.
Spotted at Safeway:

Just $.65 per can

when you buy two:
Good news – I'm working on our new Safeway deals that start Wed. and Clif Bars will be on sale again for $1!

You'll have more time to pick up 5 coffee ones for $.50 ea.

with

the Ibotta:
Here are some

pix of my Safeway trip today.

I'll also do a breakdown later, but it may be late after picking daughter from work. Plus my people prob want to eat LOL. Many of these deals are in my

Weekly Safeway Post

, too. I was super excited to find a deal on bulk nutritional yeast! At $7/lb. I knew it was a good price per lb. (I think the lowest I've seen). With the finer granuals like these, you can also use up to 1/3 less in recipes. I hope these deals inspire you and help you save money on your groceries. Even with the pricey nutritional yeast, I paid about $50 for everything pictured.
Amazon Deals:
These are some of the Amazon deals I shared today that tend to be longer-term. Be sure to check my Facebook Group for lots of deeply discounted faster-moving deals throughout the day, too!
WOW!

40% off Subscribe and Save Coupon

on the following, can cancel anytime:
If you or your kids are taking college classes

, be sure you are getting your

Prime discount

! It starts with 6 months of FREE Prime, then 50% off thereafter. All that is required is an assigned (.edu) college email.
Prime Student 6-month Trial
Be sure to check my Facebook Group for lots of deeply discounted faster-moving deals throughout the day, too!
Coupons & Rebates:
Sprouts:

This app coupon had disappeared, but now it's back!

Lightlife products

are also on a 15% off sale thru August.
Here's a list of

the Newspaper Coupons we're expecting tomorrow

. It's a good week! We'll have coupons for Oui Yogurt, Gold Kiwis, Quaker Cereals, Ocean Spray Juice & More.
NEW Printable Coupons are now available for the 1st of the month

!

We have Cascadian Farm, Skippy, Oui Yogurt, Nature Valley, Annie's + More! As always, please check ingredients. For example, there are some Nature Valley Bars I've found that doesn't contain honey. You can filter thru "Foods" category or "Beverages" and you're allowed two prints of each coupon.
Printable Coupons: You may want to print ones you like now while they are still available, and hold for a sale. You are allowed to print two of each.
Freebies:
Sprouts:

Two FREE Boxes of Munk Pack Granola Bars!

There's a new BOGO Sprouts app coupon we can

stack with an Ibotta rebate

that will make these a $1 moneymaker when you buy two. The bars are listed on sale right now for $4.99.
Whole Foods:

THREE Free packs of Munk Pack Cookies!

New Ibotta

for these have a limit of three. They are priced at $2.49, so pick up three for free! I found this in the same aisle as the Luna and other bars. All the ones I saw contained peanuts, FYI.
Nice Freebie:

One of our members shared this

free offer for Updogs

with me. Note that it's only good in a handful of states.
Other Online Deals:
Still available! Treat yourself or stash away for a holiday gift. 🎁 It's back!

Pioneer Woman Instant Pot only $59

Shipped from Walmart. Regular price $99. The darker blue one is available, too. 2-Day FREE Shipping.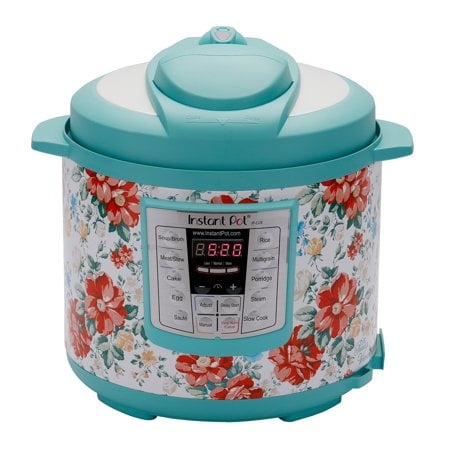 Target:

We have this nice

$15 Gift Card promo

thru Sat. You can do the deal online, too! Mrs. Meyer's and Method products are included.
Recipes & Meals
Update: Looks like the NEW Pinterest setting is working well on my site, pin away!
🙂 You can now pin any of my recipes
Happy Saving Everyone! <3 Amy