This post may contain affiliate links. If you click on one of my links, I may receive a small compensation at no cost to you. Thank you for supporting The Penny Pantry! Read My Disclosure Policy
Update 11/01: I've changed the format of this a bit to make it easier for you to QUICKLY see the NEWEST Deals for the day (or Weekend Wrap-Ups.) I was struggling with how best to keep some of the previous deals around that were still good, without making it cumbersome to find that day's New Deals. It seemed a shame to just delete some of the deals after a day that were still really good and long-term. But, I also want you to be able to quickly check on the newest ones, too! So, deals from the SAME day (or weekend wrap-up for 3-days) will be at the very top. Deals that you may want to reference later will follow.
In my Penny Pantry Facebook Group, I post many deals & info. throughout the day including freebies, deal updates & changes, Amazon Deals, meals & recipes, food discounts I run across + more! Some are more timely than others: the Amazon Warehouse Deals tend to come and go quickly, so Facebook is a good platform for me to let you know about those deals quickly.
Posts here on my website take longer to write and deliver, so I primarily use it for Weekly Grocery Deals, and other deals I think you may want to reference later. But, I'd like to bridge that gap as not everyone is on Facebook. Plus, it may be nice to have the Daily Deals together, as the Facebook feeds don't run exclusively chronologically.
So, I'll try this out and see how it goes! Please let me know if you think this will be useful as a companion to my Facebook posts. And, if you're on Facebook and haven't joined our group yet, I hope you will join and become part of our active, supportive vegan community! <3 Amy
Note on photos: Some may be illustrative of a product, but not the actual product. For example, I may use a general photo of apples I took to report on a sale on apples.
Happy Saving!
NEW Deals – Quick List!
Daily Digest for Thursday, 12/31
Daily Digest for Wednesday, 12/30
Here are the

VERY Best Weekly Grocery Deals

for my area in Northern CA. From many FREE items, to $.08 Avocados it's a great week to save money on vegan/plant-based groceries. I'm always happy to look at your regional ads if different, too. Just ask!

Safeway Delivery Discounts:

I updated the

promo codes in my Weekly Post

. The minimum for $20 off for your 1st order with free delivery lowered to $75, there's a $5 off O Organics and FREE spinach! The codes are at the top of my post.

Safeway's Weekly Deals Kicks Off

with a

2-Day Sale Today

. Get Clif Bars for as low as $.38 ea.! See the deals at the top of my post.

Safeway:

Just one reward will get you 2 FREE cucumbers! Here's more

info. on getting free food rewards

Safeway:

Be sure to check for and click any bonus offers in the app before you shop! See

New Weekly Deals

in my post here

Sprouts:

Kite Hill Yogurt as low as $.16!

The NEW Monthly Booklet just came out, and I put together a stack with a new sale. I'll be adding more later, too! See the Kite Hill deal in my post HERE

Whole Foods all NEW Weekly Deals

– Starts Wed. Don't miss the Freebies: So Delicious Creamer, S&W Beans, & a Core Bar! Just Egg $2.60, Violife Cheese $2.70 + More for Less!

Food Maxx:

Avocados just $.08 ea.! They're on sale for $.33 ea., use our printable coupon to get them for $.08 ea. when you buy 3.

Get the coupon HERE

Food Maxx:

WOW!

Limes or lemons just $.09 ea.!

I've been freezing lemons whole, then juicing them after. So much easier! I'm working on our "Very Best" Deals List, up soon!

Whole Foods:

Just Egg

is on sale

again this week! Has anyone tried freezing it? Good time to stock-up. You can

order online for Whole Foods Delivery here

(if in your area)

Grocery Outlet All NEW Weekly Deals

– Starts Wed.! Earthbound Farms Organic 16 oz. Salad Paks $3.99, Elmhurst Chai Oat Creamer $.99, bubly Sparkling Water $.22 per can + Much More for Less!

Grocery Outlet

– These

Chamelon Oat Milk Lattes are $2.99

starting tomorrow, and they were $7.19 at Target recently!

Whole Foods Sneak Peek

– The awesome

Violife Sale

is continuing for yet ANOTHER week! This is a stock-up price. Prime Members can order this for delivery, if available in your area. I'm seeing lots online right now.

Whole Foods Sneak Peek

–

Chloe's Vegan Mushroom Roast

will be on sale for $3.99/lb., Reg. price $7.99/lb.! I did see it available for delivery earlier, but I'm not at the moment. The sale price should be up at midnight tonight, you can

check for delivery here

Publix Shoppers:

FREE Schweppe's Ginger Ale Zero Sugar 2 liter AND 4-pack of Mixers!

Just load to your store card. Exp. 1/14.

FREE Chipotle Burrito tomorrow!

A code will be displayed around 7 PM EST here: https://www.youtube.com/watch?v=OK_ChvMo1BQthe
Text the msg. to 888222, the 1st 21,000 will get a FREE Burrito. More details HERE: https://chipotle.com/nye

Target:

If you are buying School Supplies, there's a

$5 off Target Circle

offer you may like. Can use for Online Orders, too

Amazon:

Good deal on

Extra Large Cutting Boards

, Plastic Cutting Board for Kitchen Dishwasher Safe Non Slip Chopping Board Set of 3. I use boards like these for cutting fruit, and only cut onions and garlic on my wooden board. These don't absorb like the wooden one does, and I like my fruit to taste like fruit!

Amazon:

WOW!

64% off

these Weekly & Monthly Planners

with promocode 8WYGLDZ8, looks like it's working on all 3 styles. Look at the pix – you get TWO planners, one for monthly and one for weekly I looked for a planner at Dollar Tree, and didn't find one. Plus, this is way nicer for not much more. Into my cart it goes!

Amazon:

This

cute Echo Dot

is included in the deal I just shared, great deal on the dots + FREE 6 months of Music Unlimited.

Amazon:

Good deal in regular Amazon on

Mott's Medleys, Assorted Fruit Snacks

, Gluten Free, 32 oz. 40 pouches! Save even more with optional S&S. These are the gelatin-free ones.

Amazon:

Looking to organize your pantry? Deal on

Plastic Cereal Containers Set

| 6 Large (16.9 Cups, 135.3oz) Airtight Food Storage Containers. Comes with labels & marker.
Get

$20 Off a $50 Best Buy Purchase

when you order thru Instacart! Shipping is FREE with 1st time orders, too. Use code BESTBUY20OFF at checkout.
Daily Digest for Tuesday, 12/29
Weekly Grocery Deals:

Today is the day I publish full posts with matchups for Safeway, Sprouts, Grocery Outlet & Whole Foods on my website. Tomorrow, I'll have a "Very Best" Deals List with my favorites from these plus Food Maxx & Smart & Final. Safeway & Sprouts are already on my website, and Grocery Outlet & Whole Foods will be up later tonight. Happy Saving!

Safeway All NEW Weekly Deals

– Starts Wed. We have a BIG List this week! There is a 2-Day Sale, a Buy 4 Sale & $5 Friday. The New Monthly Coupon Book came out, and has lots of deals for "Veganuary" that I've added. Clif Bars as low as $.38, BOGO Strawberries, $.88 Pasta + Much More!

Sprouts All NEW Weekly Deals

– Starts Tomorrow. Don't Miss $.98/lb Cara Cara or Navel Oranges, $1.25 Organic Kale, Buy 1, Get 1 FREE Alden's Dairy-Free Organic Ice Cream, Beyond Meatballs as low as $2 + More!
Sprouts Sneak Peek – Starts Wed. Beyond Meatballs as low as $2! My NEW Weekly Posts for Sprouts & Safeway will be up soon.

Vegin' Out

is Having a Flash Sale Today! Save $28 on your first Weekly Meal Order

with coupon code VegFB99

& get FREE SHIPPING!

Target:

Men's Socks Just $.50 per pair!

There are several "Advent" Socks Gift Boxes on clearance for $7.50/15 pairs. Some are holiday-themed, others aren't specifically holiday. Many styles still left!
New Year's Resolution Idea:

Start a Price Book!

This changed my life over 20 years ago. I would love for it to change yours, save you lots of money and give you more financial freedom as it has for me.

Smart & Final:

Avocados just $.25 ea.

starting tomorrow! They will be on sale for $.50 ea., and we have a $.75/3 coupon to use. I'll have this store in my "Very Best Deals" post tomorrow, too.

Get the avocado coupon here

Kroger Shoppers

(and affiliate stores):

FREE Schweppes Ginger Ale Zero

Sugar 2 liter

. Just load to your store's card, Exp. 1/14.

Amazon:

These are the

12 ct. Seaweed Snacks

that are 54% off with promocode 54KPOPSNACK (Good thru tonight).

Amazon:

Good deal on this

Christmas Wreath Storage Bag

– 30″ X 7″ – Durable Tarp Material, Zippered, Reinforced Handle. There's also a smaller one. Check delivery dates.

Amazon:

Discount + 5% off coupon to clip on this

Christmas Ornament Storage Box

with Lid.

Amazon:

This popular deal is back!

Spicy Shelf Deluxe – Expandable Spice Rack and Stackable Cabine

t

& Pantry Organizer (1 Set of 2 shelves) – As seen on TV.

Amazon:

Nice discount on these

Double Wall Insulated Glasses Espresso

Mugs (Set of 2). Best Seller in Mug Sets!

Member Request:

Deals on Squishmallows!

My daughter is obsessed with these, and likes to find deals (like her mama!) She scored with Claire's at the mall today: 75% off the Holiday ones, PLUS Buy 3, get 3 FREE sale (can mix/match other items). Then, she found Valentine's ones at Safeway, about 33% off.
Amazon: These are the

12 ct. Seaweed Snacks

that are 54% off with promocode 54KPOPSNACK (Good thru tonight):
Daily Digest for Monday, 12/28
Target:

WOW!

Bath Towels Only $2

right now at Target! 6-pack washcloths & 2-pack Hand Towels also on sale for $2. Pay just $1.90 with a Red Card, great stock up price! Showing Order Pick-up available for me

FREE *Metabolism Boost Smoothies at Smoothie King!

You'll need the app, and you have until 1/07 to redeem. You submit a goal for 2021 to get the offer. I think you need to claim the offer at 9 AM Eastern Time tomorrow, Tues. 12/29. 1st 50 get smoothies for a year! *Note: The Metabolism Boost Smoothie isn't vegan, but their site says

a

ny smoothie can be made vegan!

Safeway Sneak Peek:

I'm working on the new ad that starts Wed. and it's a good one!

There's a 2-Day Sale, a Buy 4 & Save Sale and a $5 Friday Sale.

Look for my post tomorrow!

Safeway Sneak Peek

– Starts Wed.

Buy two, Get FOUR FREE Progresso Soups!

Just use your store card.

Safeway Sneak Peek

–

Buy 1, Get 1 FREE Strawberries!

Sale starts Wed. and can be regional. I'm in SF Bay Area. See my current Safeway deals good thru Tues. HERE:

Whole Foods:

So Delicious Oat Creamer as low as $.40!

I just added some additional savings to my post.

Macy's:

Post-Holiday Decor Sale 60-80% Off!

Thru 1/03.
Reminder – Ends Tonight! I ordered one after reading the good reviews.

Amazon:

Daily Deal for Monday:

BUYDEEM 4-Slice Toaster

, Extra Wide Slots, Retro Stainless Steel with High Lift Lever, Bagel and Muffin Function, Removal Crumb Tray, 7-Shade Settings. Look at the reviews! I think I may grab this one, my toaster is well-loved. There's also a silver color one on the deal.

Amazon:

Daughter and BF have been on a big bagel kick recently, I just gave them this

Bagel Slicer

for Christmas, too. We're all set for toasty, perfectly sliced bagels now!

Grocery Outlet:

One of our members found the $7.99 10 ct. Cookout Box of Beyond Burgers today! Also a few other good items. Thanks for sharing Clyde! This was at the Santa Clara, CA store.

Amazon:

Wow! Great deal on this

Cuisinart Color Collection Knife Set

, highly-rated.

Amazon:

Do you guys know about these

rechargeable lighters?!

Daughter told me about it, I had no idea these existed! We got one recently, it's great! Daughter has been burning a lot of candles over the holidays, and this was really handy. Maybe I'm the last to know about these, but in case I'm not I wanted to share.
Weekend Wrap-Up Fri., Sat. & Sun. 12/25-12/27
Weekly Grocery Deals Update:

I didn't do a "Very" Best Post last week, as some of our stores were on a different holiday schedule. However, I did still make full posts for Safeway, Sprouts, Grocery Outlet & Whole Foods. Deals are good thru Tuesday. Check out

all the great Weekly Deals HERE

.

Amazon:

The

Sushi Making Kit

we used tonight is no longer available, but it's very similar to this one. We used the "Bazooka" Roller that came with it, you can also handroll the traditional way with the rolling mats. I'll put some pix of what it looked like with the Bazooka Roller. I feel this was great to use for 1st time sushi makers like ourselves.

Amazon:

I have a promocode to share for this Crinkle Cutter Potato Knife. Make your own crinkle fries!

Use promocode BRLHXSML

Exp. 12/31

Amazon:

Nice Discount on this

Ornament Storage Box with Dividers

, Red/Green.

Amazon:

In Today's Deals: Set of

60 pieces Rubbermaid Storage Containers with Easy-Find Lids

. Great reviews!

Amazon:

Good Deal on this

Christmas Tree Storage Bag

– Fits Up to 7.5 ft Tall. I know we need a new one! Scott Parr look at this one.

Amazon:

NEW

Gift Card Discounts!

Just use the promocode listed next to each one.

Amazon:

Decent Online Price for

large container of whole cashews

! Planters Fancy Whole Cashews With Sea Salt, 26 oz Resealable Jar. *Allergy alert: Contains Peanut Oil.*

Amazon:

Try as he might, I heard Santa could not locate my favorite tea. There's a 40% off S&S coupon I'm seeing right now. Doesn't Santa know about Amazon?! Ha! Celestial Seasonings Green Tea, Decaffeinated

Candy Cane Lane, 20 Count (Pack of 6)

.

Amazon:

Deal on

Mason Jar Lids, 4 Pack

Reusable Regular Mouth Canning Lids with Flip Top Lid. (Jars not included).

Amazon:

I gave this

Herbivore Bracelet

to daughter for Christmas. It is really nice, much nicer than I would expect for the price. She decided 10 years ago on her own that she wanted to be vegan!

Amazon:

Outlet Deal on this Large Desk Calendar 2021

– Desk/Wall Calendar. Nice discount!

Amazon:

Great Deals on

Digital Magazine & Newspaper Subscriptions

. Please review terms carefully. The ones I looked at were the discounted price for three months, then regular monthly price thereafter if you don't cancel. Set a reminder if you plan to cancel! You may be able to cancel before the 3 months is up, too.

Amazon:

I'm still seeing a

40% off S&S on these Califia Farms

– Nitro Cold Brew Coffee, Oat Milk Latte – XX Espresso – 7 Oz (12 Cans. Other flavors, too!

Amazon:

I found this great deal on a

Sushi Making Kit

that includes the Bazooka Roller I shared. We had never made sushi before, and it was super easy with this! This kit doesn't have all the little accessories like some of the others, but the price is really good!

Sprouts all NEW Weekly Deals

– Starts Saturday! We got a new post-holiday ad that will span 4 days. Don't miss $.63 Avocados, $2.98 Large Containers of Berries, BOGO Late July + More!

Sprouts:

Large Containers of Raspberries Only $2.98! Part of the

new sale that started today

Safeway:

FREE Open Nature Cooking Pouch

. Just spotted this in my Safeway app – check yours! Hopefully there are some vegan ones.

Veestro:

I have a new coupon code to share:

Use code WELLNESS for $30 off your 1st four boxes

, total savings of $120! Shipping is also free with auto-delivery orders, no code needed for that.

Purple Carrot:

This $30 off your 1st order is still good, too: Purple Carrot: If you are a new customer, I have a $30 promocode to share with you. This is better than the $20 code on their site.

Use code CARROT30 to get $30 off your 1st order!

Whole Foods:

We have a

new ad that starts Saturday!

Don't miss deals on Just Egg, Violife Cheeses, Organic Collard Greens + More!
Reminder:

Free beans at Whole Foods!

You may have other stores listed too. This is an Ibotta rebate, I'll add it to our Weekly Deals.

Get $10 when you redeem your 1st offer

Whole Foods:

Our

Violife Cheese

& Just Egg Sales are continuing again! Can order online for delivery if in your area, too.

New week of sales started today

Target All NEW Weekly Deals

– Starts Sunday! 35% off ALL 12 pack Soda, Sale on Storage Containers, Lay's Chips $2, Sale on Avocados + Lemons + Much More for less! Check back later, too, as I'll add new Circle offers that come out after midnight tonight.

Target:

If you're looking for post-holiday sales but don't want to go to physical stores, Target is having an

Online Clearance Sale

Target: This is neat: If you got a Target Gift Card, they have a section for

the "Best Deals"

. Be sure to check for any Circle offers to stack, too!
Target has some good deals on

Holiday Storage Containers

. This bin is only $3.50!

Target:

Save $160 on this

Vitamix Blender

right now! Save even more with your Red Card.

All NEW Drugstore Deals

– Starts Sunday! FREE Evolve Plant-Based Shakes, $1.24 Quaker Cereal, $4.99 Maxwell House Coffee, $2 Lay's Chips, Buy 1. Get 1 FREE Taco Night Foods + Much More for Less! Most of my deals should be available online, too. Info. for online ordering and discount codes with each store's deals.

Quaker Cereal Just $1.24

starting tomorrow! My buy price for cold cereal is $1.50/box. Reg. shelf prices of this cereal can be as high as $5 and even more! And, Quaker doesn't add non-vegan Vit. D3 to their cereals. Two of our stores will have this $1.24 deal tomorrow. Print the

$.75/1 coupon for this deal HERE

Rite Aid:

Select

Ice Cream & Frozen Food will be on sale Buy 2, Get 1 FREE

tomorrow. Hopefully, this So Delicious is included! We also have a coupon you can stack. And, there's the $15 Bonus Cash offer, too!

Rite Aid:

$15 Bonus Cash Deal

starts tomorrow!

Sunday Newspaper Coupons

for 12/27: We are expecting coupons, but only a P&G insert. No vegan groceries unfortunately. You can

print coupons here though

, and even load some to your store cards:
Taking a break from Christmas prep to look at my new

2021 Baker Creek Seed Catalog.

Visions of sugar peas are dancing in my head! You can order this catalog for free, or view it online. Owners are vegan!

Kohl's

Cares

Plush & Book Only $4.50

on Clearance!
I've had recipe requests for the

Cinnamon Coffee Cake

I made for Christmas. Since recipes are copyrighted, I only share approved links and I'm not finding one. However, it is included in the listing for the cookbook (The Joy of vegan Baking) on Amazon

under "Free Preview" HERE

. Just type in "Cinnamon Coffee Cake." If the preview doesn't show on your phone, check on your desktop computer.
Coffee Cake Recipe is from "The Joy of Vegan Baking"
I can't recommend the Bazooka Roller enough! This was the 1st time we had ever made sushi. There are many kits available, this one has a lot for the price:
Previous Daily Digests:
(I'll keep the ones here for the current week)
-any deals that have expired I'll delete, due to space constraints only one past week will be in this post. However, there will still be some deals older than a week in Daily Digests HERE.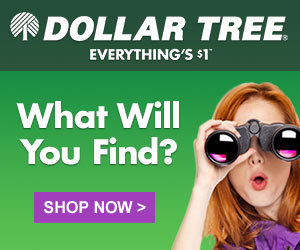 More Deals & Meals:
Announcements:
See Inside the Mystery Box!
Were you wondering what was in the

"Mystery Box"

in our contest? You can see inside now – our winner Daniel made a video opening it! Thank you so much Daniel Vasquez I also put the link here at the top with the other contest stuff:
Current Weekly Grocery Deals:
See all Current Weekly Deals HERE for Whole Foods, Sprouts, Safeway, Grocery Outet, Food Maxx, Smart & Final, Target, Walgreen's, CVS & Rite Aid
Amazon Deals:
I'm now sharing the longer-term deals in the quick-lists above. Be sure to check my Facebook Group for lots of deeply discounted faster-moving deals throughout the day, too!
Coupons & Rebates:
Safeway Shoppers:

Be sure to

check your rewards often and use them!

I just cashed in mine for a $5 reward. Check the app for "bonus" multipliers like 4x rewards, or extra rewards when you buy in Produce Dept., etc. Here's more info. on all this:
Freebies:
I now have a

NEW post dedicated just for Freebies

! I'll be posting all the freebies there now. Link HERE:
Holidays:

We are starting to see some of our yearly sales on baking items. The best price I've found for baking items is usually in bulk large 25 lb. bags. My local Warehouse store, Smart Foodservice is where I tend to get the best price per lb. However, this time of year, flour, sugar and more will be on sale in regular stores, too. Sometimes this will beat my Warehouse store prices.
I'm starting to add more to the "Holiday" Posts on my website. Take a peek!
Other Online Deals:
$15 off Walmart on Instacart!

I'm excited to offer you an Exclusive Promocode for $15 off Walmart Orders via Instacart! They recently teamed up with Walmart, but only in certain areas so far. This includes:
San Francisco / Bay Area, CA
Los Angeles/ Orange County, CA
San Diego, CA
Tulsa, OK
You can use the promocode SPARKSTORE15 Instacart gave to me to share with you! You'll get $15 off a $50 order, and get your order in as soon as 2 hours.
Whole Foods Delivery:

If you use

Whole Foods Delivery

, the sale prices I post in my Weekly Deals are the same online! True, you can't use coupons, but some of the deals are still really good. Prime Members also get the extra 10% off regular "Sales" like you do in-store. Use my posts as a guide to save money on the items on your list!
Recipes & Meals
Get $30 Off Purple Carrot with promocode CARROT30. You can also view their weekly meals & recipes for FREE inspiration and ideas!
Vegan Meal Delivery Options:
Grubhub:

Grub Hub Deals: I'm seeing lots of

FREE Vegan Delivery Options

in my area! (No special code required).

Offers tend to be regional, but you should have some FREE offers for delivery, too. Fast Food tends to offer Free Delivery, like Taco Bell and Burger King. Some even have additional $ off discounts

.

Veestro Vegan Meal Delivery: I have a new promo code to share: New customers get 30% off subscription with code CONTACTLESS.
Purple Carrot: The $30 promocode is still good, use this code: carrot30. The one on the site is only for $20 off.
Update: Looks like the NEW Pinterest setting is working well on my site, pin away!
🙂 You can now pin any of my recipes
Happy Saving Everyone! <3 Amy
Images used in this post are my own original photos or supplied by my advertisers with permission in promotion of their products.