This post may contain affiliate links. If you click on one of my links, I may receive a small compensation at no cost to you. Thank you for supporting The Penny Pantry! Read My Disclosure Policy
Update 11/01: I've changed the format of this a bit to make it easier for you to QUICKLY see the NEWEST Deals for the day (or Weekend Wrap-Ups.) I was struggling with how best to keep some of the previous deals around that were still good, without making it cumbersome to find that day's New Deals. It seemed a shame to just delete some of the deals after a day that were still really good and long-term. But, I also want you to be able to quickly check on the newest ones, too! So, deals from the SAME day (or weekend wrap-up for 3-days) will be at the very top. Deals that you may want to reference later will follow.
In my Penny Pantry Facebook Group, I post many deals & info. throughout the day including freebies, deal updates & changes, Amazon Deals, meals & recipes, food discounts I run across + more! Some are more timely than others: the Amazon Warehouse Deals tend to come and go quickly, so Facebook is a good platform for me to let you know about those deals quickly.
Posts here on my website take longer to write and deliver, so I primarily use it for Weekly Grocery Deals, and other deals I think you may want to reference later. But, I'd like to bridge that gap as not everyone is on Facebook. Plus, it may be nice to have the Daily Deals together, as the Facebook feeds don't run exclusively chronologically.
So, I'll try this out and see how it goes! Please let me know if you think this will be useful as a companion to my Facebook posts. And, if you're on Facebook and haven't joined our group yet, I hope you will join and become part of our active, supportive vegan community! <3 Amy
Note on photos: Some may be illustrative of a product, but not the actual product. For example, I may use a general photo of apples I took to report on a sale on apples.
Happy Saving!
NEW Deals – Quick List!
Daily Digest for Thursday, 12/24
FREE $10 in Amazon Money!

Reload a Gift card with $100, get a $10 Bonus! I *think* you can do this even if you've already done it before (with a different gift card).

FREE Seed Catalog!

Taking a break from Christmas prep to look at my new

2021 Baker Creek Seed Catalog

. Visions of sugar peas are dancing in my head! You can

order this catalog for free

, or view it online. Owners are vegan!

Amazon:

Good Deal on these

French Vanilla K-cups

, others also included,

see all HERE

.

FREE Natural Delights Medjool Date Item

. Sign up for the newsletter to get a coupon mailed to you. 1st 1,000 only!

Amazon:

Deal of the Day for Thursday

on Pre-Seasoned Cast Iron Skillet 3-Piece Chef Set (8-Inch, 10-Inch, 12-Inch). Other pans and pan organizers included in deal, I'll put link to all in comments.

Amazon:

Good deal on this

Clear Zippered Storage for 25 Rolls Gift Wrap Organizer

. Just be sure to measure your rolls, I've noticed most organizers don't accommodate the largest rolls we have.

Amazon:

GREAT Deal on this

Echo Flex with FREE Bluetooth Bulb!

"Alexa, turn on the light!" Can they invent "Alexa, clean my house?"

Walgreen's:

NEW Code for a FREE 8×10 at Walgreen's! Exp. 12/25.

Use code STAR8X10

. Some of the codes below may still work, too: You can also use these promocodes: Use FORTY4U to get 40% off all photo orders! Or, 50% off $60 with code SIXTYMORE. Or Buy 1, Get 1 FREE Photo Calendars with code WINTERDATE. And,

50% off photo cards

and same day pickup with code BEJOLLY.
Reminder: Our

Walgreen's, CVS & Rite Aid Deals are good thru Saturday

. You can also order these deals online for Delivery or Pickup. I did Walgreen's Pickup for the 1st time a couple of weeks ago. It was so easy! I was able to get all the Weekly Deals I wanted. I've included online ordering and promo codes in my posts. Note that some promo codes are only for reg. priced items though.
These

Target Weekly Deals

are good thru Saturday, too! We have the nice Buy 1, get 1 50% off ALL K-cups this week, and the FREE 16 cans of Fresh Cans of Starbucks!
NEW High-Value

$.75/1 Quaker Cereal Printable Coupon

. You can print 2 copies here:
Ace is enjoying his new

Holiday Scratcher House

from Target! 20% Off with a Target Circle, only $13.59 after discount.

Target:

So far, all the

Good & Gather Hot Cocoa Mixes

I've checked have been vegan. This also includes a Salted Caramel & Cinnamon one. Thanks for inspiring this search Jennifer!
Previous Daily Digests:
(I'll keep the ones here for the current week)
-any deals that have expired I'll delete, due to space constraints only one past week will be in this post. However, there will still be some deals older than a week in Daily Digests HERE.

Daily Digest for Wednesday, 12/23
Safeway's 3-Day Sale Starts Today!

Ben & Jerry's as low as $1.50!

Target:

It's not too late to cross everything off your list!

Order Target Online

for Same-Day Pickup or Delivery.

Grocery Outlet All NEW Weekly Deals

– Starts Wed.! Don't Miss $.99 Sun Cups, $.99 Silk Milk, $2.99 Gardein Teriyaki Jerky + Much More for Less!

Ben & Jerry's Deal at Safeway:

Check your coupon stash for the printable coupons we had earlier, too. I have a couple that don't expire until January. We had the $1/1 and the $1.50/2. Pay as low as $1.50 ea.! The $2.50 sale is thru Fri. Safeway: Ben & Jerry's just $1.50 ea. if you got this $1/1

app coupon!

On sale for $2.50 during the 3-day sale that starts Wed. You may also have a $1.50/2 coupon.

Target:

Free Simply Almond Milk

with an Ibotta rebate!

Just 4 days to get in on this.

Free

Tazo Tea

at Walmart with

Ibotta Rebate

.

FREE 1st Delivery with Instacart

. No code needed, if you are new to Instacart the 1st delivery fee will be free.
There's a

$2 Impossible Burger offer

at Burger King today! Thanks for the heads up Cindi You can get more info. here:

Whole Foods:

This pie is now on sale!

Raised Gluten Free, Vegan Gluten Free Pumpkin Pie

, 22 ounce. Can order for Whole Foods Delivery if in your area.

Whole Foods Reminder:

Chloe's Vegan Roast

is now available to order for Order Pickup or Delivery, not just special orders!

Whole Foods:

This Vegan Mushroom Gravy is also showing available for me to order online. Good reviews! You can check if it's available for you here:

Whole Foods:

I also spotted

Chloe's Jalapeno Cornbread Dressing

in Whole Foods Delivery! I had only seen this and the roast available for Catering Orders before. If you have Whole Foods Delivery in your area, you can check if it's available within your zipcode here:

Amazon:

25% off coupon for LaVazza Coffee

! (Not a S&S coupon). Some of the larger bags will be a great price per lb.

Amazon:

The Lightning Deal ended on the other bread pans, but these are also a

good deal for a set of three

. I'll put my favorite recipe in comments for oil-free banana bread and some photos. I like to make quick breads to have on hand for breakfast or snacks. Easy for my peeps to help themselves.

Amazon:

Still a great deal on these

Chef's Star Glass Bottles

. You get all SIX Bottles for this price!
Need

last minute gifts, wrapping paper, or even an ingredient for a dish?

Target has you covered! Order now for Same Day Pick-Up or Delivery
Daily Digest for Tuesday, 12/22
Weekly Grocery Deals Schedule This Week:

Some of the stores will have different ad dates than normal, some will remain the same. Here's what I know so far:

Safeway:

new week is up on my website, dates are normal, Wed.-Tues.

Sprouts:

Last week's ad will go thru Thursday, unknown yet if we'll get a new ad that starts Friday.

Grocery Outlet:

I'm expecting a new ad shortly tonight that starts Wed.

Whole Foods:

Last week's ad will go thru Thursday, unknow if we'll get a new ad that starts Friday.

Food Maxx:

Last week's ad goes thru Thursday, unlikely we'll see a new ad until next week.

Smart & Final:

last week's ad will run thru Thursday, unknown if we'll get a new ad this week. You can see all the

current Weekly Deals on my website HERE

Shipt

Delivery Discounts:

I like this one, as you can get

discounts on just a few deliveries

, you don't have to purchase an entire year. Good if you've just been wanting to try this out. I found the offer by clicking a purple-colored bar near the top of page. (there's also one that says just for Mastercard, but this one has the same discount.)

Whole Foods:

Sale on Kite Hill Pasta!

This may have been an unadvertised or late ad to the weekly sales. If it's online on sale, it should be at the stores, too! Can

order online here

if delivery is available in your area:

Safeway All NEW Weekly Deals

– Starts Tomorrow! Don't Miss the 3-Day Sale, Large Avocados $.75, Pasta $1, Sabra Hummus Buy 2, Get 1 FREE + Much More for Less!

Sprouts Weekly Sales Update:

Last week's sale ad goes until Thursday

,

12/24. Likely, we will get a smaller ad that starts on the 25th or 26th, but I'm not sure yet. I'll let you know as soon as I hear! So, my post from last week will be good thru Thurs., 12/24:

Safeway Sneak Peek:

Buy 2, Get 1 FREE Sabra Hummus 8-10 oz.

Starts Wed.! No coupon needed, just use your club card.

Safeway Sneak Peek:

Starts Wed.!

Large Avocados will be on sale for $1

and we can use the

new printable coupon

with the sale. Pay $.75 ea. I've found these at Safeway to be really good, too.

Safeway:

I just got notification of a 3-Day Flash Sale that starts today. This is separate from the one starting Wed. I mentioned earlier. The one vegan item is Progresso Soup for $.97. There were some non-food items, but I haven't checked those out. Check your e-mails, or your

Safeway app

for more info.

Food Maxx:

$.08 Avocados!

They are on sale for $.33 ea. thru 12/24. Just use the

$.75/3 printable coupon

we have here:

Target:

Good

Sales on Sweaters, Boots & Outerwear!

The last one requires a Circle offer to be used, the other two don't.

Ibotta:

I just made the $500 Club on Ibotta! Here's

$10 toward your 1st $500

.

Printable Coupon

for

$1/2 Quaker Rice Cakes

. Some are vegan and I've seen sales at Safeway for $1.25 in the past. You can print two coupons here:

T-Mobile Tues.:

FREE Impossible Whopper Offer

at Burger King! You have until next Monday to use this, check if you need to save today.

FREE:

WOW! A

FREE Drone?!

I'm not familiar with these stores, but maybe you have one in your area. Looks like you print a coupon, so I would do that soon in case they run out of them.

Amazon:

Deal on

Mrs. Meyer's 3-pack of Lemon Verbena Hand Soap.

Save even more with optional Subscribe & Save. look at those reviews, I love Mrs. Meyer's!

Amazon:

Nice discount on this in Holiday Deals:

12-Jar Revolving Spice Rack Organizer

– Spinning Countertop Herb and Spice Rack Organizer with 12 Glass Jar Bottles (Spices Not Included)

Amazon:

Deal of the Day for Tuesday

: includes Glass Storage Containers, Electric Tea Kettle, Pots & Pans, Steamer Pot & More!

Amazon:

These are the cooling racks I have – love these! They don't take up much counter space.

Wilton Excelle Elite 3-Tier Cooling Rack

for Cookies, Cakes and More.

Amazon:

Good deal on this Ninja Blender!

Ninja Professional 72 Oz Countertop Blender

with 1000-Watt Base and Total Crushing Technology.

Amazon:

Prime Discounts

: If you're eligible, don't overpay for Prime!

Amazon:

Good Pantry Deal on these!

Nature's Bakery Whole Wheat Fig Bars

,

Original Fig, Real Fruit, Vegan, Non-GMO, Snack bar, 1 box with 12 twin packs.

Amazon:

These

Glass Bottles

are included in the

Chef's Star Deal of the Day.

You get all SIX Bottles for this price!
Previous Daily Digests:
(I'll keep the ones here for the current week)
-any deals that have expired I'll delete, due to space constraints only one past week will be in this post. However, there will still be some deals older than a week in Daily Digests HERE.

Daily Digest for Monday, 12/21
Safeway Preview:

I'm looking at the new ad that starts Wed, and we'll have a

3-Day Sale!

This will be instead of $5 Friday. More Sneak Peeks later today!

Target:

You can get

16 FREE Starbucks Fresh Brew Coffee Cans

this week! They are included in the Buy 1, get 1 50% off sale, plus we have a Circle offer and an Ibotta to stack. I added this to our Weekly Deals. Details here under beverages, scroll to end.

Target:

Daily Deal for Monday is

40% off Pillowfort Items

. These are mostly geared for kids. Some of the sheet sets go up to king size, however. There are some cute cat ones!

Target:

Lots of great

NEW Circle offers

came out today! I'll add some of the best to my Weekly Deals Post, and you can also see them all HERE:

Recipe:

Christmas Dessert: My peeps want

Wow Butter Pie

for Christmas, even though we just had it at Thanksgiving. It is really good! You can also use peanut butter if you're not peanut-free like we are.

FREE

sample kit of Flora Vegan Butter

, if you are a "chef or food service professional".

Kroger Shoppers:

Free $50 in groceries

when you transfer a prescription! They've made it super simple, you can do it online with a couple of clicks.
NEW

Printable Coupon for Avocados!

We can also stack this with an Ibotta we have for avocados at certain stores. Print now and I'll come up with some deals shortly. You can print two:

Amazon:

Too cute!

Fred PURRTEA Cat Silicone Tea Infuser

, Assorted. You have to see the pix of how it perches on the side of your mug!. This is from the

"Fred Store"

, there are a bunch of really cute items.

Amazon:

Nice Deal on this

Mr. Coffee Automatic Dual Shot Espresso/Cappuccino System

PLUS there's a 15% off coupon to clip!

Amazon:

NEW

Buy 1, Get 1 50% off sale!

Eclectic sale that includes K-cups, Toys + More!
These K-cups are included in the Buy 1, Get 1 50% off Sale:
Weekend Wrap-Up for Fri, Sat. & Sun. 12/18-12/20
Target:

The

$49.99 Daily Deal for an 8 qt. Instant Pot

is now live! I don't think I've ever seen an

8 qt. Instant Pot

this cheap! I mostly make large batches of beans in my 8 qt, I've found I can use 4 cups dried beans as the max.

Macy's:

A couple of really good Daily Deals Today, including

50% off Martha Stewart Collection Kitchen Gadgets and 75% off Flannel Sheets!

Amazon:

College Students can get

50% off a Prime Membership

, starting with 6 months FREE! To get started, you just submit your edu email. If anyone is taking college classes at your house, you could save a lot of money with this instead of a standard Prime membership.

Holiday Vegan Grocery Items

: This is a post I did for Thanksgiving, but thought it appropriate for other holidays, too. You can still order many of the roasts from Whole Foods or Sprouts:
Reminder:

$20 off Sprouts coupon

! Can use in-store or online. Offer CAN be combined with Sprouts digital coupons and manufacturer coupons!
I've received several messages this week about

online grocery ordering

, so I wanted to share this post again. This way of shopping isn't as familiar to me as in-store shopping, but I've been looking into it more in-depth and learning a lot more. I know going to grocery stores is not an option for many of us right now. In the New Year, I'm planning to provide even more deals and info. for online grocery ordering.

Target Reminder:

We have a few really good Circle Deals on Clif Bars that are expiring on 12/21. Get up to 40% off the Holiday Flavors! Can get deal in-store or online, just be sure to use the Circle offers!

To order online go HERE

Don't miss this list for my

Favorite Weekly Grocery Deals!

All deals are good thru Tuesday, some are going longer due to the holidays.

All NEW Drugstore Deals

– Starts Sunday! Highlights: Maxwell House Coffee $4.99, Betty Crocker Frosting $1, Sales on Nuts, Pantry Items, Snacks + More!

All NEW Target Deals

– Starts Sunday! Don't Miss Buy 1, Get 1 50% off ALL Coffee K-cups, 30% off Fresh Potatoes & Onions, Cheap Clif Bars & Good & Gather Ground as low as $1.07 + Much More for less!

Target Sneak Peek

– Starts Sunday!

Buy 1, Get 1 50% off ALL Coffee Pods.

We'll have some additional savings to stack, too.

Target:

Good Sale on this

3 piece Non-Stick Farberware Frying Pan Set.

Just $14.99 for all! You can also get the $14.99 Frying Pan set in

red, aqua or black

.

It's not too late to still get many of these gifts in time for the holidays! I've ordered a lot of these.

Vegan Holiday Gift Guide 2020

.

Walgreen's:

Only $4.99 for Maxwell House Coffee

starting tomorrow! We mix this type of coffee with a bit of nicer flavored coffee in our coffee maker. It tastes really good that way! Later in the day, it becomes iced coffee. I feel it doesn't even need creamer, just almond or soy milk and sweetener. You'll be able to get this deal online, too.

Target:

You can

try Shipt FREE for 4 weeks!

Target:

This

PowerXL Vortex Air Fryer- 7qt is nearly 50% off!

Target has had some really good deals this season. They're still doing Daily Deals right now, too.

Gardein Soups only $1 at Safeway!

I will try these for this price. Details after I check out. Here's the deal: Sale price is $2 ea. Buy 2, use a $2/2 Safeway app coupon. Pay $1 ea.!

Update for the Vero Gusto Pasta Sauce:

Deal got even better than free! Checked my receipt, and I had a $3 off Safeway coupon saved. So,

$3 moneymaker

after the discounts and rebates. Here was the deal: Safeway:

Two FREE Jars of Vero Gusto Pasta Sauce!

I was happy to see these on sale for $3.99 ea. I used a BOGO Safeway app coupon, and I'll submit for two $2/1 Ibottas. Makes both jars free!

Safeway:

You guys are getting lots of Safeway Deals tonight, as that's where I went earlier. These

Thomas' Bagels are only $1.99

with a Safeway app coupon. The "everything" ones are really good!

Safeway:

Yesterday, I earned 5 rewards! Be sure you're using your rewards for

FREE food and $ off groceries or gas

Safeway:

I have a few

clearance areas at my local store

that you may also have. Yesterday, I found this 50% off coffee! These areas include: a clearance rack at the back of the store, a 50% off bread rack in the bakery, and a clearance frozen section at the end of the freezer case. Sometimes, the bulk items will be clearanced, too. If you buy anything with a 50% off sticker, point it out to the cashier as it's easy to miss and they have to scan it separately.

Sunday Newspaper Coupons:

No coupon inserts tomorrow due to the holidays. I keep my inserts for 6 months in case a deal comes up down the road. You can

see my past lists here

: Here is a little

post I wrote on using coupons

NEW Beyond Meat Coupon

– Check your e-mails! If you're signed up for the Beyond "Community" you should have it waiting in your inbox. To get future coupons signup here:
New

Beyond Breakfast Sausage Ibotta!

Mine is good at Sprouts, Whole Foods & Safeway. Stack this with the $1 off coupons that were e-mailed this week.
This

$2 printable coupon for Incogmeato

is still available:
There's a nice

stack at Wal-Mart on Incogmeato, get $7 off!

Should make for some free items, or close to free. Stack the $2 printable coupon I shared with this

$5 Ibotta

FREE Lightlife Product

Still Available! Offer now says ANY product, whereas before it was for the burgers only.
For the

FREE Panera Coffee Deal

: One of our members let me know you can get the iced coffee with almond milk and raw sugar. For Free! Nice! Thanks for the awesome tip Renee! This is a great freebie, and unlimited for 3 months! I posted info. here:

Giant Eagle Store Shoppers:

FREE Gold Peak Tea!

Just load to your store card. Exp. 12/23.

FREE Chobani Yogurt

at Stop & Shop Stores!

Just

load to your store card

Any Martin's Store Shoppers?

FREE Incogmeato Burgers!

Check your Ibotta offers, too, as this could be a moneymaker. You could use a Morningstar or Incogmeato Ibotta for these if your store is included.

Whole Foods:

This wasn't in the ad I saw on Tuesday, but it seems the

Violife Sale

is still on! Can order online if in your area.

Amazon:

I have a $30 off promocode to share with you on this

Homgeek Blender

.

It looks like a knock-off Vitamix.

Use code 6TTSZ4D7 to get $30 off at checkout.

Amazon:

Nice discount on this

Blendtec Classic 575 Kitchen Blender, 90 oz

/36 oz Blending Capacity, Black/Spoonula. One of these days I'll have to trade up to this or a Vitamix. Any recommendations for one over the other?

Amazon:

There's a coupon to clip on these that makes them very cheap!

Microfiber Down Alternative All Season Comforter

. This great deal on Down Alternative Comforters is still available in other sizes! The King seems to be gone now, but Twin and Queen are still amazing deals. Be sure to clip the extra coupon if it's not automatically clipped.

Amazon:

In Holiday Deals: Discount on this

E

colution Artistry Non-Stick Square Griddle

Easy To Clean, Comfortable Handle, Even Heating, 11 Inch, Black.

Amazon:

Good Discount on this

Hiware 68 Oz Glass Pitcher

with Lid and Spout

Amazon:

Deal in regular Amazon on a

4 pack of these Seventh Generation all-purpose cleaners

. 3 left of this scent.
Amazon: Wow! I think this is the

best deal I've seen for tahini

. Great price per each jar! This is for a total of 2 lbs., each jar is 16 oz. each.

Amazon:

This looks yummy!

Roots Circle Chocolate Tahini Spread

| Pack of 2 [14oz] Jars. This is the same company that has the great deal on the tahini I shared earlier today.

Amazon:

Oh wow, stuffed waffles! I haven't seen this before. Intrigued. Big discount in Holiday Deals on this Presto 03512 Stuffler Stuffed Waffle Maker, Belgian, Style.

Presto Stuffed WaffleMaker

.

Amazon:

Deal on this

Upgraded French Press Coffee Maker

Stainless Steel 34 oz. Check dates, may be back-ordered a bit.

Amazon:

Discounted Gift Cards: There are currently a few Gift Card Deals, including Lowe's, Door Dash & Uber Eats.

Amazon:

Good deal in regular Amazon on these:

Capri Sun Pacific Cooler Ready-to-Drink Juice

(10 Pouches).

Whole Foods:

Need a pie for the holidays? This

Vegan Apple Pie

at Whole Foods can be ordered online (delivery areas vary) or picked up in-store. Better deal than the pumpkin pie they had!

Whole Foods:

Reminder:

Sale on Just Egg

this week at Whole Foods!

Amazon:

Making tamales as a New Year tradition in your IP? This basket would work perfectly. This is the 1st time I've seen a silicone one, and it folds for storage.

Silicone Steamer Basket

| Foldable, Space-Saving | Fits 6,8 Qt Instant Pot.

Amazon:

Pizza Pan for your Air Fryer

– CHEAP right now!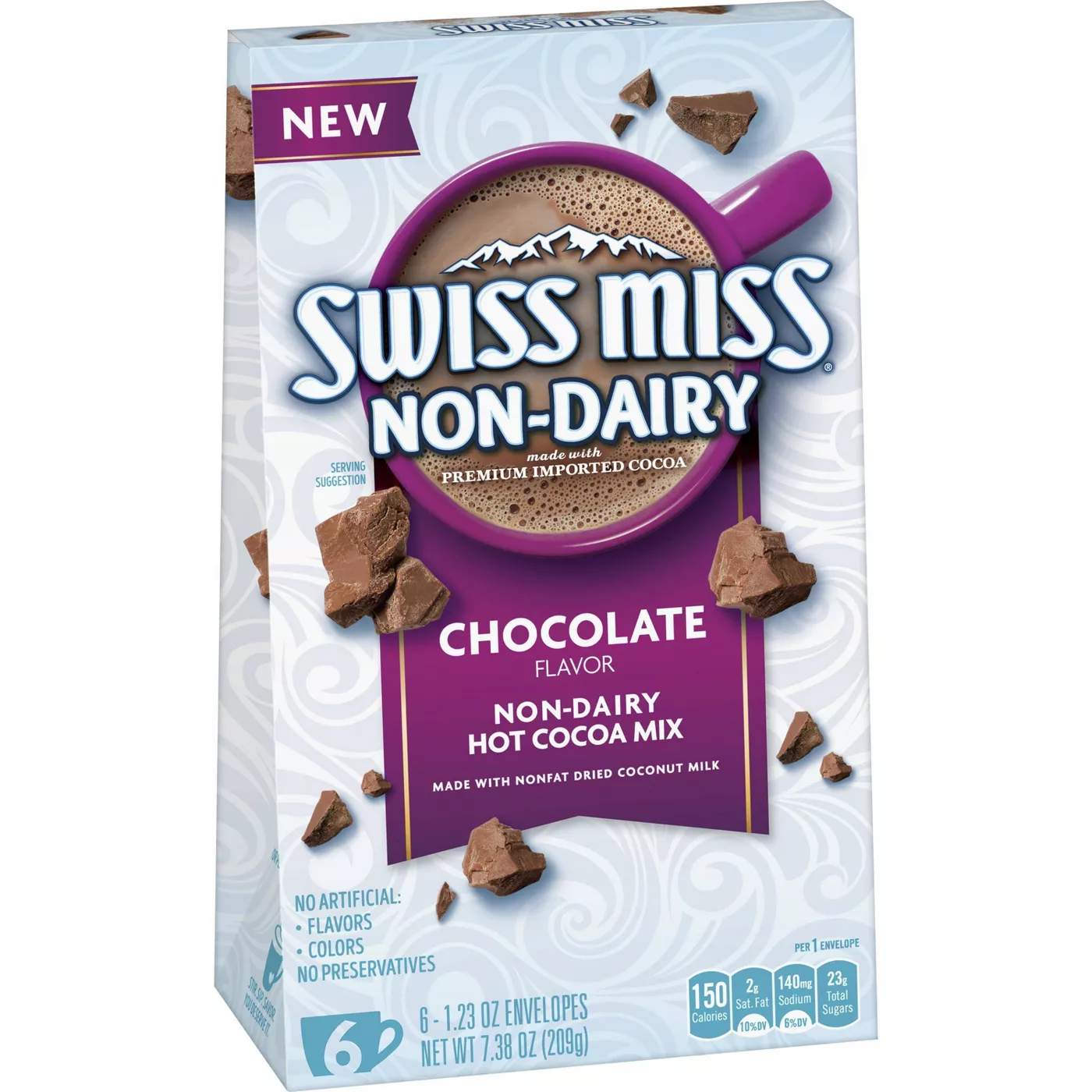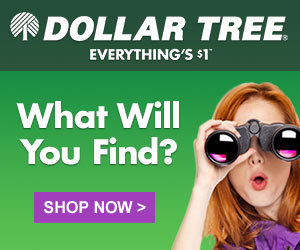 More Deals & Meals:
Announcements:
See Inside the Mystery Box!
Were you wondering what was in the

"Mystery Box"

in our contest? You can see inside now – our winner Daniel made a video opening it! Thank you so much Daniel Vasquez I also put the link here at the top with the other contest stuff:
Current Weekly Grocery Deals:
See all Current Weekly Deals HERE for Whole Foods, Sprouts, Safeway, Grocery Outet, Food Maxx, Smart & Final, Target, Walgreen's, CVS & Rite Aid
Amazon Deals:
I'm now sharing the longer-term deals in the quick-lists above. Be sure to check my Facebook Group for lots of deeply discounted faster-moving deals throughout the day, too!
Coupons & Rebates:
Safeway Shoppers:

Be sure to

check your rewards often and use them!

I just cashed in mine for a $5 reward. Check the app for "bonus" multipliers like 4x rewards, or extra rewards when you buy in Produce Dept., etc. Here's more info. on all this:
Freebies:
I now have a

NEW post dedicated just for Freebies

! I'll be posting all the freebies there now. Link HERE:
Holidays:

We are starting to see some of our yearly sales on baking items. The best price I've found for baking items is usually in bulk large 25 lb. bags. My local Warehouse store, Smart Foodservice is where I tend to get the best price per lb. However, this time of year, flour, sugar and more will be on sale in regular stores, too. Sometimes this will beat my Warehouse store prices.
I'm starting to add more to the "Holiday" Posts on my website. Take a peek!
Other Online Deals:
$15 off Walmart on Instacart!

I'm excited to offer you an Exclusive Promocode for $15 off Walmart Orders via Instacart! They recently teamed up with Walmart, but only in certain areas so far. This includes:
San Francisco / Bay Area, CA
Los Angeles/ Orange County, CA
San Diego, CA
Tulsa, OK
You can use the promocode SPARKSTORE15 Instacart gave to me to share with you! You'll get $15 off a $50 order, and get your order in as soon as 2 hours.
Whole Foods Delivery:

If you use

Whole Foods Delivery

, the sale prices I post in my Weekly Deals are the same online! True, you can't use coupons, but some of the deals are still really good. Prime Members also get the extra 10% off regular "Sales" like you do in-store. Use my posts as a guide to save money on the items on your list!
Recipes & Meals
Get $30 Off Purple Carrot with promocode CARROT30. You can also view their weekly meals & recipes for FREE inspiration and ideas!
Vegan Meal Delivery Options:
Grubhub:

Grub Hub Deals: I'm seeing lots of

FREE Vegan Delivery Options

in my area! (No special code required).

Offers tend to be regional, but you should have some FREE offers for delivery, too. Fast Food tends to offer Free Delivery, like Taco Bell and Burger King. Some even have additional $ off discounts

.

Veestro Vegan Meal Delivery: I have a new promo code to share: New customers get 30% off subscription with code CONTACTLESS.
Purple Carrot: The $30 promocode is still good, use this code: carrot30. The one on the site is only for $20 off.
Update: Looks like the NEW Pinterest setting is working well on my site, pin away!
🙂 You can now pin any of my recipes
Happy Saving Everyone! <3 Amy
Images used in this post are my own original photos or supplied by my advertisers with permission in promotion of their products.