This post may contain affiliate links. If you click on one of my links, I may receive a small compensation at no cost to you. Thank you for supporting The Penny Pantry! Read My Disclosure Policy
Update 11/01: I've changed the format of this a bit to make it easier for you to QUICKLY see the NEWEST Deals for the day (or Weekend Wrap-Ups.) I was struggling with how best to keep some of the previous deals around that were still good, without making it cumbersome to find that day's New Deals. It seemed a shame to just delete some of the deals after a day that were still really good and long-term. But, I also want you to be able to quickly check on the newest ones, too! So, deals from the SAME day (or weekend wrap-up for 3-days) will be at the very top. Deals that you may want to reference later will follow.
In my Penny Pantry Facebook Group, I post many deals & info. throughout the day including freebies, deal updates & changes, Amazon Deals, meals & recipes, food discounts I run across + more! Some are more timely than others: the Amazon Warehouse Deals tend to come and go quickly, so Facebook is a good platform for me to let you know about those deals quickly.
Posts here on my website take longer to write and deliver, so I primarily use it for Weekly Grocery Deals, and other deals I think you may want to reference later. But, I'd like to bridge that gap as not everyone is on Facebook. Plus, it may be nice to have the Daily Deals together, as the Facebook feeds don't run exclusively chronologically.
So, I'll try this out and see how it goes! Please let me know if you think this will be useful as a companion to my Facebook posts. And, if you're on Facebook and haven't joined our group yet, I hope you will join and become part of our active, supportive vegan community! <3 Amy
Note on photos: Some may be illustrative of a product, but not the actual product. For example, I may use a general photo of apples I took to report on a sale on apples.
Happy Saving!
NEW Deals – Quick List!
The Daily Digest for Monday, 2/22
In Today's Deals: Nice discount on this Prepworks by Progressive

Collapsible Salad Spinner – 3 Quart

. I use my salad spinner a lot to wash romaine, as I can get a 6 pack for between $3 and $4, and it lasts a while in the fridge.
Reminder:

Get FREE Safeway Monopoly tickets

before the game even starts! Looking forward to lots of free food (hopefully!) soon.
Here's a breakdown of

my Safeway Trip from last night

. The Weekly Deals are all good thru Tues. I took advantage of the Buy 1 Get 1 FREE Bread Sale, Monthly Silk Sale & coupons, FREE items with my Safeway Rewards + More! Details HERE:
Safeway Sneak Peek – Starts Wed. Gala Apples will be on sale for $.99/lb. This is my buy price for apples. Look how expensive these Honeycrisp are right now per lb. at Safeway! I've also paid $.99/lb. for those.
Safeway Sneak Peek – Starts Wed. Large Avocados will be on sale Buy 1, Get 1 FREE! I'm almost done with my

Safeway post from the trip I did yesterday

, stay tuned!
Safeway: pictured are the

items I got for FREE last night

. Here's how I did it.
I had some fun at Safeway earlier this evening. Happy to see bagels were included in the Buy 1, Get 1 Free Deal. I took lots of pictures to share! I'm writing up a post with breakdowns, as the Weekly Deals are still good thru Tuesday.
Safeway Delivery: since you can use Safeway app coupons for online orders, many of the deals I shared can be done for delivery. Plus, you can

get $20 off $75 if you are new to delivery and delivery charges will be waived. Use promocode: SAVE20

.
Don't pay $15 a bag for these apples I saw at Safeway last night!

Here's a better way

.
My Safeway had the new Ben & Jerry's Non-Dairy Phish Food, plus some other good flavors!
CVS often has Buy 1, Get 1 50% off Gold Emblem Brand sales, primarily for grocery items or baking items. This week, the deal is for grocery items. I took photos yesterday of some items that are included.

See all my

CVS Weekly Deals

CVS: Another nice sale this week is

Buy 1, Get 1 FREE on many types of nuts

.
CVS: I also found Valentine's Candy for 50% off. Some is vegan, and could be used for Easter Candy. For example, this large bag of Sour Patch Candy had zero Valentine pictures on the individual bags inside. Cost about $3.50 after discount! Stack this with the $4 off $20 candy coupon printing from the coupon machine to sweeten the deal! I think the

coupon is also in the CVS app

.
Correction: I posted earlier that Whole Foods has One-Hour Delivery for Prime Members. It should have said One-Hour Pickup (Home Delivery is advertised as Two-Hour I believe). You can order Whole Foods online in some areas, and

Pickup or Home Delivery is a

FREE perk for Prime Members

.
These

Bunny James Vegan Care Packages Boxes

aren't cheap, but may be a good option to send to your older kiddos for Easter if they are away at college. Includes shipping. It has the bunny on the side which is nice for Easter!
Love Biscoff? This is a pretty good deal on a pack of 10 per each pack.

Lotus Biscoff – European Biscuit Cookies – 8.8 Ounce (10 Count)

– non GMO Project Verified + Vegan.
Weekend Wrap-Up Fri., Sat. & Sun. 2/19-2/21
Easter
(Also find lots more Easter in Amazon finds below)
Grocery In-Store & Delivery Deals
Reminder: You can

Try MANY Grocery Delivery Options for FREE!

Try as many of the FREE ones as you like and see what you like best.
Don't miss these great

Weekly Grocery Deals!

I'm in the SF Bay Area, please check your ads in other areas. I'm always happy to look at your local ads, and see what stands out, too! Just ask me.

Safeway Monopoly is Almost Here! New this year: Get FREE Pre-Game Offers and get ahead of the game

.

Sprouts:

20% off ALL Bulk Items with coupon!

I just got a notification about this offer, good thru Tuesday. Can also be used online! Get the promocode and more info. in my post HERE (If you don't see the coupon in your app, let me know and I'll send it to you).

Sprouts:

The 20% off Bulk Coupon I just shared should stack with any existing sale bulk items

. There were just a couple advertised this week, but the walnuts are a great deal, just $3.19/lb. after coupon.

Sprouts: Avocados just $.50 ea. this week!

I get a lot of my produce at Sprouts, my "buy price" for most fruits and veggies is $1/lb. Some exceptions are onions for $.50/lb., potatoes $3/10 lbs., berries $3/lb., bananas $.50/lb. Jot down the prices you see over time at your stores, and only pay the lowest prices that come up! They tend to cycle regularly and some items seasonally.
Reminder:

Sprouts has a storewide Buy 1, Get 1 Free Sale

again this week. I put a link to all the items that are included in my post:

Whole Foods: Follow Your Heart Cheeses on sale this week in-store and online:

(Online delivery orders in select areas, check with your zipcode)
Amazon Finds
FREE Stuff!
Sprouts: Two FREE boxes of Celestial Black or Green Tea!

We can stack this BOGO Sprouts app coupon with a BOGO Ibotta
I'm not familiar with this company, but it's 100% plant-based so I like it already! You can get a

$5 coupon at Prime Roots Foods

for sharing your opinion on food they should launch.
New Ibotta Freebie! Rind Snacks, up to $5.99 value. Available at Whole Foods or 7-11. Get Ibotta here:
Another

Possibly FREE $10 Amazon Credit!

This one's for Discover Cardholders for adding your Discover card.
I'm hearing reports that some have TWO offers for FREE Violife – this one and another for slices. You can do this deal for order Pickup, too! Just be sure to go thru the Ibotta app under "Walmart Online Ordering".
Prime Members: One of the perks of membership is

FREE 1-hour Whole Foods Pickup

(available in select areas). The in-store advertised Weekly Sales are also available online, too!

Incogmeato Giveaway!

I'm not sure if everyone will get one, I'll look into it more. If you do get one, could turn it into a moneymaker with an Ibotta rebate! You do have to have a Kellogg's Rewards acct.

Any ACME Store Shoppers?

Looks like it's an affiliate of Safeway. The Safeway Freebie this weekend is a bust (not vegan) and the Flash Sale isn't great either. So, I went searching for other Freebies and found this at Acme Markets:

FREE Planet Oat Oatmilk

, load to your store card in the app.
Target
Target All NEW Weekly Deals

– Starts Sunday! $.99 Baby Carrots & $.99 Birds Eye Steam Fresh Veggies, $1.50 Silk Milk, $.50 Bowls, Plates + Cups + More for Less! We'll get NEW Circle Offers after midnight tonight that will make for even more deals, so keep checking back!

NEW Target Circle Offers

are up on their site. Here are a couple I like, and I'll be adding these and more to my Weekly Deals. Pay just $1.94 for the bag of red potatoes with the Circle! You can

see all the Target Circle Offers HERE

Target Sneak Peek – Starts Sunday!

$5 Gift Card Deal with $20 Beauty & Cosmetics purchase

.

This is a nice one as it will include A LOT! Target is good about listing cruelty-free products in their descriptions, too. A product can be cruelty-free and NOT vegan, however, so you may have to sleuth out that info. if you're not sure. I like the site "Ethical Elephant" that now lists both vegan & cruelty-free. You'll need to use a

Circle offer

, you can signup here:
The

NEW Target Weekly Ad

is available to view, take a peek! I'll have my Weekly Post up tomorrow on my website with matchups, too.
Target: Yum Earth Easter Bunny Gummy Fruits in stock! Can order online, and you can even try their one-day delivery for free.
Target:

Room Essentials Plates, Cups & Bowls Just $.50 ea.!

Great reviews.
Drugstores: Walgreen's, Rite Aid & CVS
Drugstores All NEW Weekly Deals

–

Starts Sunday! Save on Pantry Items, Clif & Luna Bars, Easter Candy, Beverages + Much More! Details for Online Ordering in my post, too.

Walgreen's Today (2/21) Only: Get $5 off a $25 Pickup Order with code SAVENOW

.

Looks like it's also working on sale items but NOT Deal of the Week Items. Great time to try out Order Pickup, I did and it was so easy!

CVS Today:

I was super excited to find our

Vegan Dark Chocolate Lindt Bunnies

there! They are

on sale Buy 1, Get 1 50% off this week

. I also got a $4 off $20 coupon from the coupon machine for food and candy. This was a nice stack with our Kashi Deal.
Drugstore Online/App Coupons: There are often coupons that are identical to printable and newspaper ones on their site (or in the app). These can be used in-store and online. Sometimes the coupons will be even better than other ones we have, like this Folger's one at Walgreen's:

See more Walgreen's coupons here

.
CVS Sneak Peek – Starts Sunday. Get Kashi Cereal as low as $1 per box! We have

several Ibottas + a bonus offer to stack

with a sale. I'll have all the details in my post tomorrow.
Walgreen's Sneak Peek – Gevalia Coffee as low as $2.99, starts Sunday! Bags & K-cups will both be on sale for $4.99,

stack that with an Ibotta to pay as low as $2.99

. Sale will also likely be online, and you can do the Ibotta for online orders thru the Ibotta app.
Recipes, Coupons + Misc.
Making pancakes this weekend?

I hope you'll try my recipe!
If you haven't

read this post already

, it will really help you to save a lot on your groceries. We all have unique preferences, desires to make homemade foods or not, time constraints, etc. Just by doing some of these, you will see a big reduction in your grocery budget. Do them all, and really impress yourself with the money you'll save!
A

Chobani Oat Yogurt Coupon

is expected in tomorrow's newspaper

Sunday Newspaper Coupons

we're expecting tomorrow: just a few, but there's one for Chobani Oat Yogurt!
The Daily Digest for Thursday, 2/18
Dollar Tree: Easter is now available online

and you can have items shipped to your home, or pick up free at your local store. Some of the items do have quite a large minimum, though. If you're shopping in-store, you can get an idea of what you may find too.

Safeway: Nature Valley Bars as low as $1 Tomorrow!

Details at end of my post here:

Safeway $5 Friday is Tomorrow!

Nature Valley Bars as low as $1, Apple Juice $1.66 + More! See all the $5 Friday Deals at the end of my Weekly Safeway Post HERE:

Safeway: This Signature Select Apple Juice will be $1.66 ea

. tomorrow during $5 Friday.
Reminder: We have thru Saturday on our

Target Weekly Deals:

Buy 2 Get 1 FREE Plant-Based Sale, $1.50 Silk Milks, $.47 Skippy + Much More for Less!

NEW! Bunny Waffle Maker

, new product and available at Target. Get one now before they all hop away!
Now available at Target! I'm working on this year's Vegan Easter Candy/Chocolate Guide, and these recently hopped into Target. The

dark chocolate Lindt Bunnies

are vegan, look for the brown ribbons around their necks. Available for Online Orders, but if you can do Order Pickup that may be safer than having them shipped.
Our

Weekly Drugstore Deals

go thru Saturday. If shopping online, be sure to: try my promo codes (some only work on reg. prices), clip any coupons on the stores' sites (including "Bonus" store type), & use your store rewards! Many of the sales I have in my posts will be available for online orders, and I've included links to make it easy to switch to shopping:

Safeway Shoppers: Don't lose your rewards for FREE Food

! You can check if you have any expiring at the end of the month. I'm about to redeem these three offers. I wrote a post about the Safeway app here.
This will really get your Pantry Dry Goods organized! Discount on this

LARGEST Set of 52 Pc Food Storage Containers

(26 Container Set) Shazo Airtight Dry Food Space Saver w Interchangeable Lid, 14 Measuring Cups + Spoons, Labels + Marker – One Lid Fits All.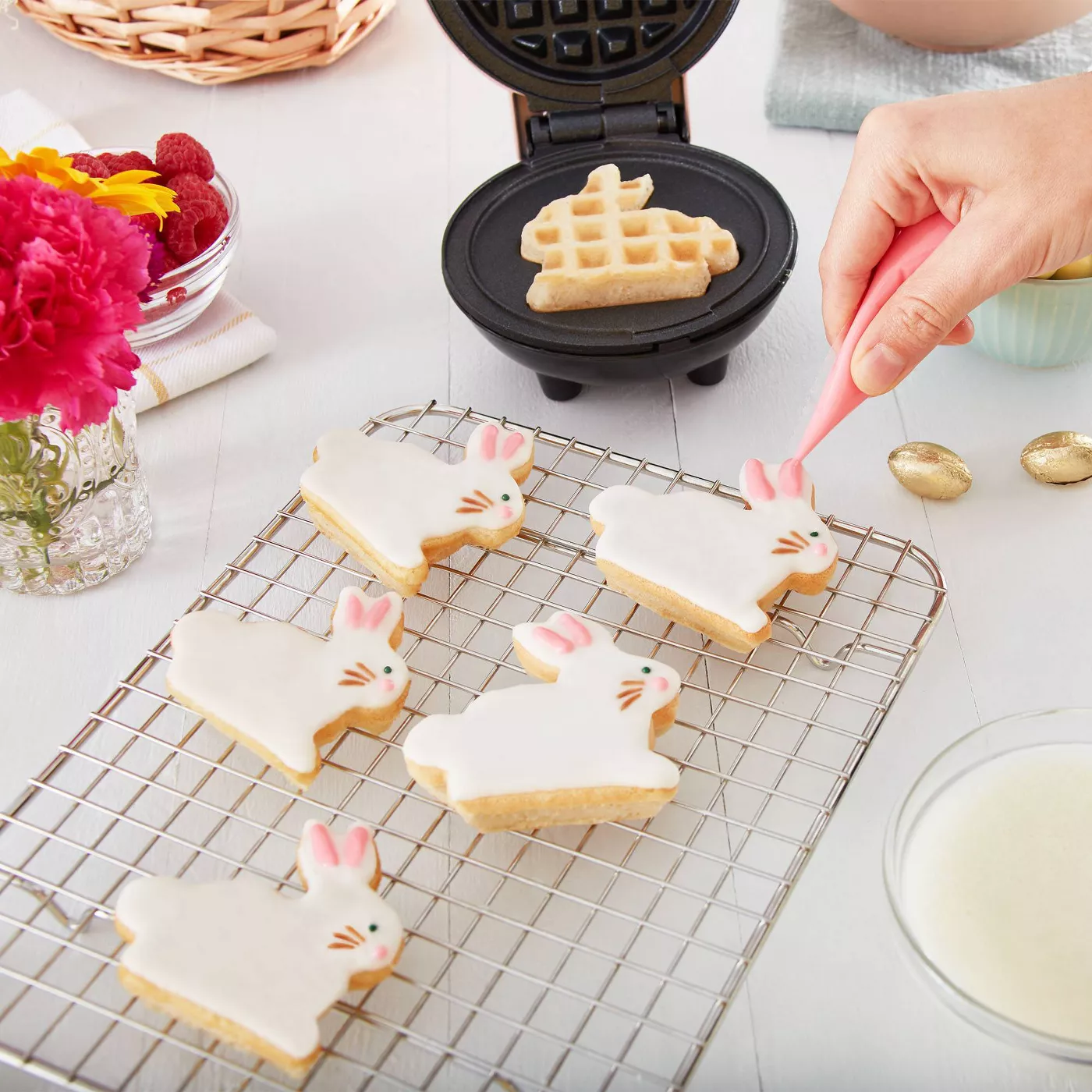 The Daily Digest for Wednesday, 2/17
Here is the List of

My Favorite Grocery Deals This Week!

From $.50 Avocados to Many Buy 1 Get 1 FREE Sales this week

, save a lot of money by shopping the VERY Best Weekly Sales:
Be sure to check out my

NEW Grocery Delivery Post

.

Smart & Final Sneak Peek:

starting Wed., get

5 lb. bags of potatoes for only $.99!

Whole Foods All NEW Weekly Deals:

Save on Large Avocados, Skinny Pop, Follow Your Heart Cheese, Banza + More!

You can use this as a guide to do your Online Whole Foods Orders as the sale prices are the same in-store and online:

Whole Foods:

I finally got the new ad! I'll have my post up shortly. Large

Avocados are on sale for $1

,

just $.90 for Prime!

Grocery Outlet All NEW Weekly Deals

–

Produce Deals, $.99 Sun Cups, Milk + Creamer Deals + More!

Grocery Outlet Sneak Peek

–

Just $1.49 for a pack of these Strong Roots Burgers!

EXPIRED FREE Luna Tangerine Zest Bar! You do have to enter an authentication code they will e-mail you.

Easter Squishmallows at Target!

There are currently many types available, but they tend to sell out quickly. My daughter is obsessed with these!

Target:

There's a nice

$10 Gift Card Deal this week on Seventh

Generation Laundry Detergent

. Deal is also available for Online Orders, see all the ones included in my link.

Ibotta:

We have

11 rebates for Back to the Roots Growing Kits!

If any of you get the Social Nature freebies in time, can redeem for a big moneymaker. I've purchased these at Target before, so I'll put some deal ideas in the comments for there.
You can also get the

Kids' Back to the Roots Bean Kit for $2.99

after

Ibotta

Rebate

at Target. You can get the

Kids' Terrarium Kit for $2.99

after rebate.
Member Share: WHOA! There is a big coupon to use on this Robot Vac.

Eureka Groove Robot Vacuum Cleaner, Wi-Fi Connected

, App, Alexa & Remote Controls, Self-Charging.
Need a new game? There's a

Deal of the Day today on Hasbro Games &

Toys.

I'll put a link to all in comments.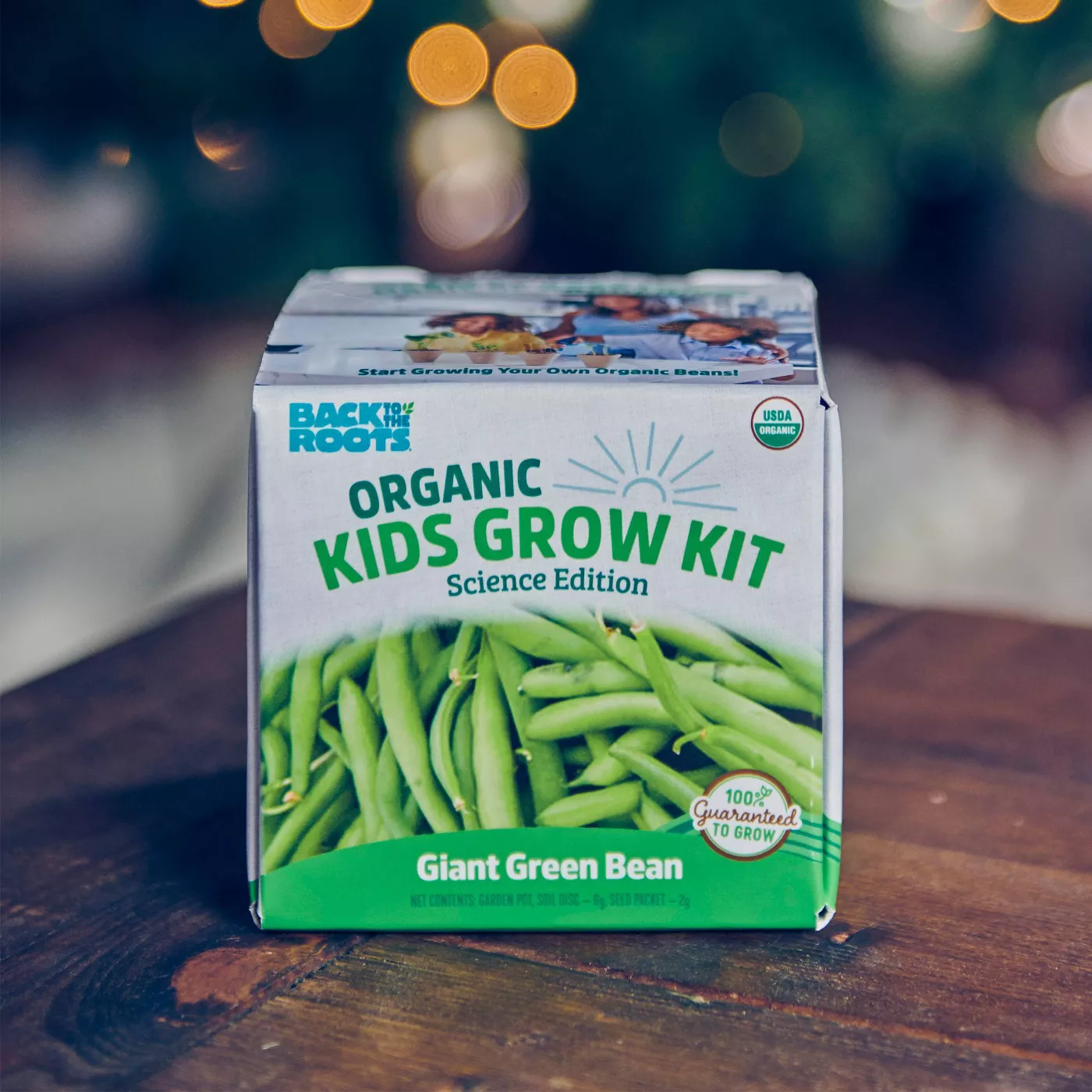 The Daily Digest for Tuesday, 2/16
Safeway All NEW Weekly Deals

:

Oranges $.62/lb., Buy 1 Get 1 FREE English Muffins & Breads, Chobani Oatmilk $1+ Much More for Less!

Smart & Final Sneak Peek: starting Wed., get 5 lb. bags of potatoes for only $.99!

Sprouts All NEW Weekly Deals

– Starts Tomorrow! Highlights:

Storewide Buy 1 Get 1 FREE Sale, $.50 Avocados & Mangos, $3.99/lb. Walnuts, FREE Stuff + More!

Sprouts:

New Buy 1, Get 1 FREE Sprouts app coupon for Nutpods Creamer

. The lowest priced one I see is $2.99, the coupon is good for any. AND, we can stack a $.50/1 Ibotta for each. Pay just $.99 ea. after the stack. I'll put this

in my NEW Weekly Deals

that will be up tomorrow.
Be sure to check out my NEW Grocery Delivery Post

FREE Brave Robot Ice Cream pint

, while supplies last!

NEW $1/1 Printable Coupons for Skinny Pop & Pirate's Booty!

(Many vegan Skinny Pop, Veggie, Corn Tings & Berry Pirate's are vegan). These coupons don't usually last very long. If you don't have a printer, these identical coupons do sometimes pop up in store's apps like Safeway, Walgreen's, etc.
WOW!

Sticker Mule has a great deal right now, just $1 for 10 custom stickers

,

free shipping. Normally $20! I'll also put a $10 free offer in comments, don't know if it will work with this $1 deal though.

Great Outlet Deal on these Silicone Ice Cube Trays

with Lids, set of 2.
In Today's Deals again! We got a similar kit with the Bazooka Maker, and made sushi for the 1st time at Christmas. The Bazooka Roller is amazing if you are new to sushi making like us! I'll put pix of what we made in comments. This totally removes the intimidation factor of making sushi.

ISSEVE Sushi Making Kit, Bamboo Sushi Mat, All In One Sushi Bazooka Maker.

Deal of the Day Update: Just one massage item left, the

leg massager

(the wand sold out). I'll put the leg massager in comments.
The Daily Digest for Monday, 2/15
I finally finished this! I've been updating my

"Vegan Grocery Delivery" Post

for several months now. I've spent some time over the past year really researching Grocery Delivery ins and outs. I wanted to be able to give you guys options, while still being able to get discounted groceries. Take a look:
The

Target Buy 2, Get 1 Free Plant-Based Sale is available for several Online Order options

, click link for info.

Safeway Sneak Peek

– Starts Wed.! I just got a look at the new week's ad, and spotted this great

Buy 1, Get 1 FREE deal that includes English Muffins

. The Buy 1 Get 1 Free on the breads is more common, but the English Muffins are rare on a BOGO. I usually stock up and store them in the freezer. We love to make little pizzas with them. Note: I'm in Northern CA, and sales can be regional.

Recipes from Valentine's Day HERE on Facebook

. I had some requests for recipes from the Valentine's food I made yesterday, so I'll put them all together here in the comments. I made heart-shaped pizzas, with homemade mozzarella and cornmeal crust, Caesar salads and Sunbutter fudge. Please add any of your recipes from yesterday, too! (even if you shared already so we can have them all together.)

Amazon:

Goodbye Valentine's Day, Hello Easter! (or Spring!) These

No Whey Filled Eggs

have arrived! There are a few vegan Easter candies available that have hopped into Amazon now. I'll also be posting a "Guide to Vegan Easter Candy" as I did last year. We want to make sure our jelly beans are vegan, as many aren't.

Amazon

is so convenient! Normally, we go to the Pet Store and buy the "scoop it yourself" cat litter and re-use our buckets. With hubby recovering from his knee surgery, I didn't think I could wrangle those large buckets. So, I ordered this

Cat's Pride Litter

from Amazon and it will arrive tomorrow. It's great to have options! I liked this one, as they donate a pound of litter to a shelter with every purchase. Ace was in two shelters before we got him.

Amazon:

Anyone practice Yoga? HUGE discount on this HemingWeigh Extra Thick High Density Exercise Yoga Mat. This is a

Deal of the Day, there are a couple of other items, see them all here.

Amazon: If you're looking for a

Pizza Pan

, this is quite a deal! Also a #1 Best seller in Pizza Pans. Making homemade pizza is really quite easy, even the crust. See my posts earlier with recipes from my Valentine Pizza.
More Deals & Meals:
Announcements:
See Inside the Mystery Box!
Were you wondering what was in the

"Mystery Box"

in our contest? You can see inside now – our winner Daniel made a video opening it! Thank you so much Daniel Vasquez I also put the link here at the top with the other contest stuff:
Current Weekly Grocery Deals:
See all Current Weekly Deals HERE for Whole Foods, Sprouts, Safeway, Grocery Outet, Food Maxx, Smart & Final, Target, Walgreen's, CVS & Rite Aid
Amazon Deals:
I'm now sharing the longer-term deals in the quick-lists above. Be sure to check my Facebook Group for lots of deeply discounted faster-moving deals throughout the day, too!
Coupons & Rebates:
Safeway Shoppers:

Be sure to

check your rewards often and use them!

I just cashed in mine for a $5 reward. Check the app for "bonus" multipliers like 4x rewards, or extra rewards when you buy in Produce Dept., etc. Here's more info. on all this:
Freebies:
I now have a

NEW post dedicated just for Freebies

! I'll be posting all the freebies there now. Link HERE:
Holidays:

We are starting to see some of our yearly sales on baking items. The best price I've found for baking items is usually in bulk large 25 lb. bags. My local Warehouse store, Smart Foodservice is where I tend to get the best price per lb. However, this time of year, flour, sugar and more will be on sale in regular stores, too. Sometimes this will beat my Warehouse store prices.
I'm starting to add more to the "Holiday" Posts on my website. Take a peek!
Other Online Deals:
$15 off Walmart on Instacart!

I'm excited to offer you an Exclusive Promocode for $15 off Walmart Orders via Instacart! They recently teamed up with Walmart, but only in certain areas so far. This includes:
San Francisco / Bay Area, CA
Los Angeles/ Orange County, CA
San Diego, CA
Tulsa, OK
You can use the promocode SPARKSTORE15 Instacart gave to me to share with you! You'll get $15 off a $50 order, and get your order in as soon as 2 hours.
Whole Foods Delivery:

If you use

Whole Foods Delivery

, the sale prices I post in my Weekly Deals are the same online! True, you can't use coupons, but some of the deals are still really good. Prime Members also get the extra 10% off regular "Sales" like you do in-store. Use my posts as a guide to save money on the items on your list!
Recipes & Meals
Get $30 Off Purple Carrot with promocode CARROT30. You can also view their weekly meals & recipes for FREE inspiration and ideas!
Vegan Meal Delivery Options:
Grubhub:

Grub Hub Deals: I'm seeing lots of

FREE Vegan Delivery Options

in my area! (No special code required).

Offers tend to be regional, but you should have some FREE offers for delivery, too. Fast Food tends to offer Free Delivery, like Taco Bell and Burger King. Some even have additional $ off discounts

.

Veestro Vegan Meal Delivery: I have a new promo code to share: New customers get 30% off subscription with code CONTACTLESS.
Purple Carrot: The $30 promocode is still good, use this code: carrot30. The one on the site is only for $20 off.
Update: Looks like the NEW Pinterest setting is working well on my site, pin away!
🙂 You can now pin any of my recipes
Happy Saving Everyone! <3 Amy
Images used in this post are my own original photos or supplied by my advertisers with permission in promotion of their products.