This post may contain affiliate links. If you click on one of my links, I may receive a small compensation at no cost to you. Thank you for supporting The Penny Pantry! Read My Disclosure Policy
Update 11/01: I've changed the format of this a bit to make it easier for you to QUICKLY see the NEWEST Deals for the day (or Weekend Wrap-Ups.) I was struggling with how best to keep some of the previous deals around that were still good, without making it cumbersome to find that day's New Deals. It seemed a shame to just delete some of the deals after a day that were still really good and long-term. But, I also want you to be able to quickly check on the newest ones, too! So, deals from the SAME day (or weekend wrap-up for 3-days) will be at the very top. Deals that you may want to reference later will follow.
In my Penny Pantry Facebook Group, I post many deals & info. throughout the day including freebies, deal updates & changes, Amazon Deals, meals & recipes, food discounts I run across + more! Some are more timely than others: the Amazon Warehouse Deals tend to come and go quickly, so Facebook is a good platform for me to let you know about those deals quickly.
Posts here on my website take longer to write and deliver, so I primarily use it for Weekly Grocery Deals, and other deals I think you may want to reference later. But, I'd like to bridge that gap as not everyone is on Facebook. Plus, it may be nice to have the Daily Deals together, as the Facebook feeds don't run exclusively chronologically.
So, I'll try this out and see how it goes! Please let me know if you think this will be useful as a companion to my Facebook posts. And, if you're on Facebook and haven't joined our group yet, I hope you will join and become part of our active, supportive vegan community! <3 Amy
Note on photos: Some may be illustrative of a product, but not the actual product. For example, I may use a general photo of apples I took to report on a sale on apples.
Happy Saving!
NEW Deals – Quick List!
Daily Digest for Monday, 11/30
Cyber "Monday" Deals: Some will run for a few days, some for a week. I thought it would be helpful to have all the info. in one place. I wrote up this little guide for reference with dates, and we even have discount promocodes! Let me know if you're looking for any great deals on anything, I love to find deals at the best prices!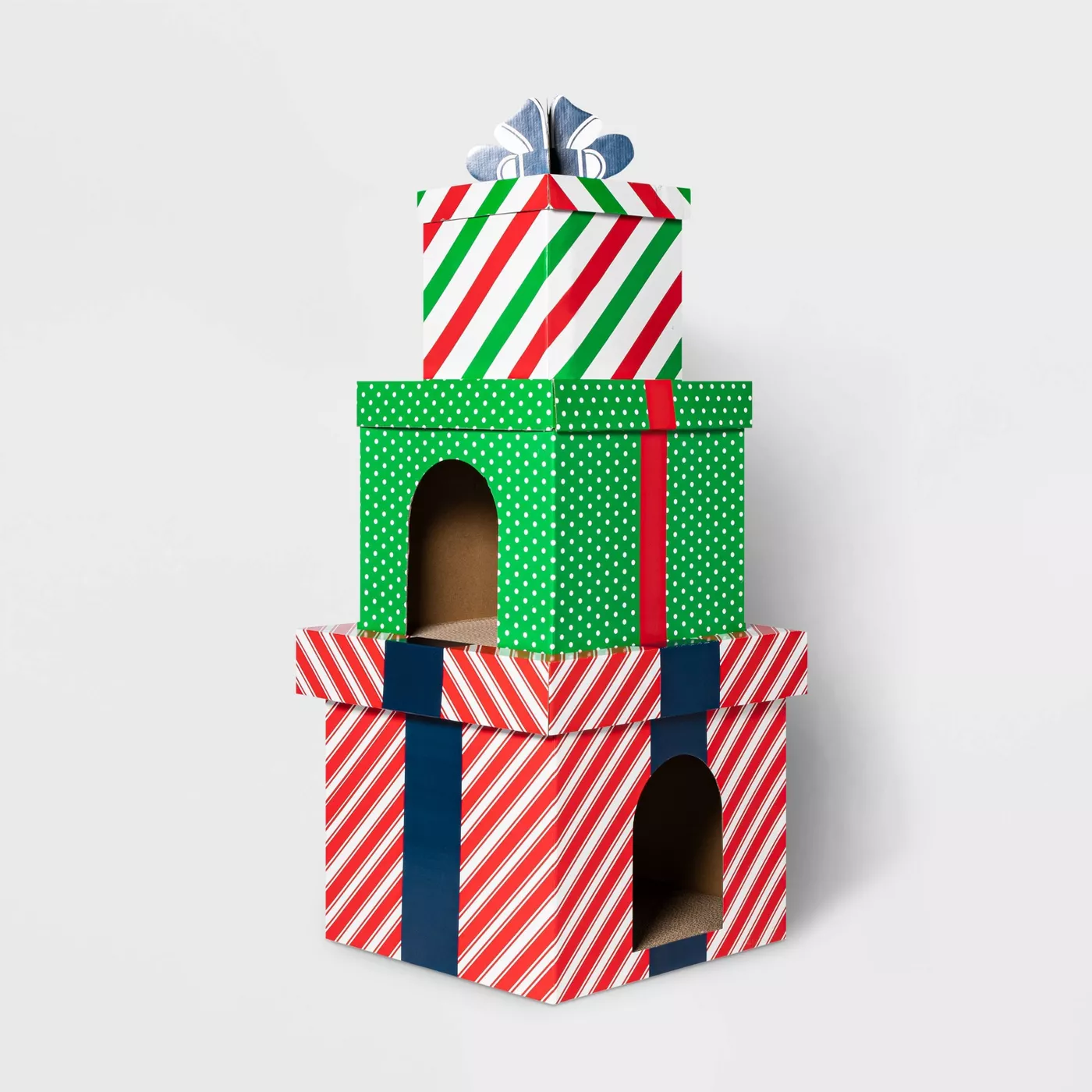 Previous Daily Digests:
(I'll keep the ones here for the current week)
-any deals that have expired I'll delete, due to space constraints only one past week will be in this post. However, there will still be some deals older than a week in Daily Digests HERE.
Weekend Wrap-Up Fri, Sat, & Sun. 11/27-11/29
Grocery Store Weekly Updates: New posts for Sprouts, Whole Foods and Grocery Outlet are up on my site. The deals start Friday and go thru Tuesday. Safeway has not released a new ad yet, and may not. Food Maxx and Smart & Final will not have new ads until next Wed. See the NEW Posts HERE:
My goal is to have most, if not all of my Christmas Gifts ordered by Dec. 1st. Wish me luck! Here is a Vegan Gift Guide I put together this year. I'm planning to get my daughter the silver herbivore bracelet. As many of you know, she's been vegetarian since birth, and decided to become vegan in elementary school. We have both been vegan nearly 10 years now. 30 years vegetarian for me.
Amazon:

Cyber Monday Deal on

SF Bay Coffee Fog Chaser Whole Bean 2LB

(32 Ounce) Medium Dark Roast.

Amazon:

Great Deal on this

Hamilton Beach Scoop Single Serve Coffee Maker

, Fast Brewing.

Amazon:

Deal of the Day on this

AeroGarden

, includes Heirloom Salad Pod Kit.

Amazon:

WOW! Amazing Deal on this

Cuisinart DCC-3200P1 Perfectemp Coffee Maker

, 14 Cup Progammable with Glass Carafe, Stainless Steel.

Amazon:

Deal on a few

Califia items

. You can see all the products and the regular prices.

Amazon:

New

Kids' Vegan Cookbook!

If you have younger kids, this would be a great Holiday Gift. Recommended for ages 8-12.

Amazon:

This may be a better price per bag for

Enjoy Life Chocolate Chips

than you can get in your stores. Good online deal, too!

Amazon:

Good deal on

5 lb. bulk of Enjoy Life Mini Chocolate Chips

as well. Compare price per oz.

Amazon:

Good deal on

Progresso Tomato Basil Soup

in the Pantry. I also spotted some decent deals on Amy's Soups. Fill a box for $35 for FREE Shiping for Prime Members. No longer any other fees.

Amazon:

You may have a

40% off S&S offer on Modern Table Vegan Mac

, I do! Super easy to cancel after 1st delivery, just click a button. This is a nice variety pack if you've been wanting to try these. Other packs also available on the deal, but these offers do vary per acct.

Cyber Monday Deals have started at Amazon!

There's a good deal on

Holiday Lights

, lots of different types and colors by the brand Twinkle Star.

Amazon:

Cyber Monday Deal on a

large Set of Storage Containers

. All the lids fit all the containers! Labels are not included

Amazon:

If these are on your list, there's a great deal on Amazon right now!

Apple AirPods with Charging Case

(Wired).

Amazon:

Any Cake Decorators? Great deal on this

Wilton, 55-Piece Cake Supply Master Decorating Tip Set

.

Amazon:

The

Buy 2, Get 1 FREE Sale

is still going on! Lots of Books, Movies, Games + More!

Amazon:

Still available!

Moo Free Vegan Chocolate Selection Box

.

Amazon:

I'm also ordering this box of

No Whey Vegan Truffles

. These are delicious! We got them last year and really enjoyed them.

Amazon:

I'm seeing good deals on 2021 Planners on Amazon. I like these ones that have

Weekly and Monthly Calendars

.

Amazon:

This

2021 Happiness Planner

is super cute and uplifting, too! Includes inspirational stickers. 2021 Choose Happy Planner: 17-Month Weekly Happiness Planner with Stickers.

Amazon:

I have a 40% off promocode to share with you! Great deal on this Organizer Cart with promocode 40XCE43T
Ends Tonight!

JC Penney:

Just

$7.99 for this Set of Cuisinart Knives

after rebate!

JC Penney:

Only

$7.98 for this Electric Griddle after rebate!

Reg. Price $50. I've found this to be the easiest way to cook pancakes.

JC Penney:

Use code CHEERFUL for an extra 30% off, which will make this

Cuisinart Coffee Center 56% off

! Opt for pickup for an additional 5% off. So. Many. Good. Deals. Use code CHEERFUL for the extra 30% off! Look around, or let me know what you're looking for!

Sprouts:

Special Digital Coupons

Thru 12/01! They are all in the app, you can spot them with the "5 days only" label. You can see more Sprouts deals in my

Weekly Post

All NEW Weekly Whole Foods Deals

– Starts Friday! 30% off Vegan Croissants, Deals on Follow Your Heart Cheeses, Kite Hill Sour Cream + More!

Safeway Sneak Peek

– Starts Wed.!

Progresso Soup will be Buy 2, Get THREE Free!

Target All New Weekly Deals

– Starts Tomorrow! Buy 2 Get 1 Free Plant-Based Sale, $5 Pepsi/Lay's Gift Card Deal, $10 off Holiday Lights & More Plus Much More for Less!

Target's

$10/$50 off Holiday Trees, Lights, Decor & Wrap

is now live! This is a Circle offer, can use in-store or online.

Target:

This

Wondershop Cat Light Sculpture

is 25% off, PLUS it's part of the $10/$50 Circle offer!

Target:

Cyber Monday

kicked off today! Here's what you should know: Some deals will be 48 hours only, and some will last for a week. On Dec.1st, a 10% off Circle offer on your ENTIRE purchase will be available!

Target:

Tofurky Slices Just $2.19 ea.

with our Plant-Based sale this week!

Target:

Silk Oat Yeah Extra Creamy as low as $1.44

with a new stack I just added!

Target Sneak Peek:

Starts Sunday!

$5 Gift Card when you spend $20 on Pepsi & Frito-Lay.

Includes bubly Sparkling Water.

Target:

Sneak Peek! Target Sneak Peek – Starts Sunday! We're having this

Buy 2, Get 1 FREE Plant-Based Sale

Again! About 40 items were included last time The Buy 2, Get 1 FREE Plant-Based Sale starts Sunday.

Target Sneak Peek

– A couple of our members were looking for deals on lights. Starting Sunday, Target will have many on sale PLUS a

$10 off on $50 Circle offer.

You can go here to see the entire early ad:

All NEW Drugstore Deals

– Starts Sunday! Barilla Pasta and Prego Sauce Buy 1 Get 1 Free, Spices $1, Lots of Coffee, Snack & Beverage Deals + More!

Walgreen's Sneak Peek

–

Big Win Spices Only $1 ea.

Starting Sunday! Lots of $1 Big Win Spices are already online

Kohl's:

Cyber Deals are Live! We also have a new promocode: 20% off with code: YOUGET20. I spotted these

long sleeve tops for under $5

when you use the code! I have many of these from Kohl's, very comfy! Lots of solid colors and patterns.

Whole Foods Reminder:

Great deal on

Vegan Croissants

this week! If you order online, you may want to emphasize you want vegan ones. Thanks for that tip Christal!

Whole Foods:

Looks like

Cocomels are on sale

this week at Whole Foods, too! Can order online if delivery available in your area.

Harry and David Pear Gifts $24.99

for Cyber Monday! We've been sending fruit gifts to our relatives in other states for several years now. With the cost of shipping, it just made more sense to order gifts and have it shipped for us. Our relatives love these!
I opened my

Natural Candy Store

Box with the Moo Free Advent Calendars today. I wanted you guys to see how carefully they package everything! I've been ordering from them for over a decade. The Advent Calendars are sold out, but they have lots of other vegan candy, holiday and other types, too!

Natural Candy Store

has a

variety pack of Go Max Vegan Candy Bars!

I used to try and pick a few of these for daughter, but it was hard to decide! I think we've tried them all and they are all really good.

FREE

Starbucks!

(BOGO) Here's the Deal: Tomorrow 11/30, Buy a Starbucks Grande or Larger Handcrafted Drink thru the app. You will then receive a coupon for a FREE drink next week. Sweet!

Jewel-Osco Shoppers:

FREE Pie Filling!

Expires 11/30, so you'll have to be quick for this one!
FYI: NO Coupon Inserts for Sunday due to the holiday weekend. You can

see past weeks coupons here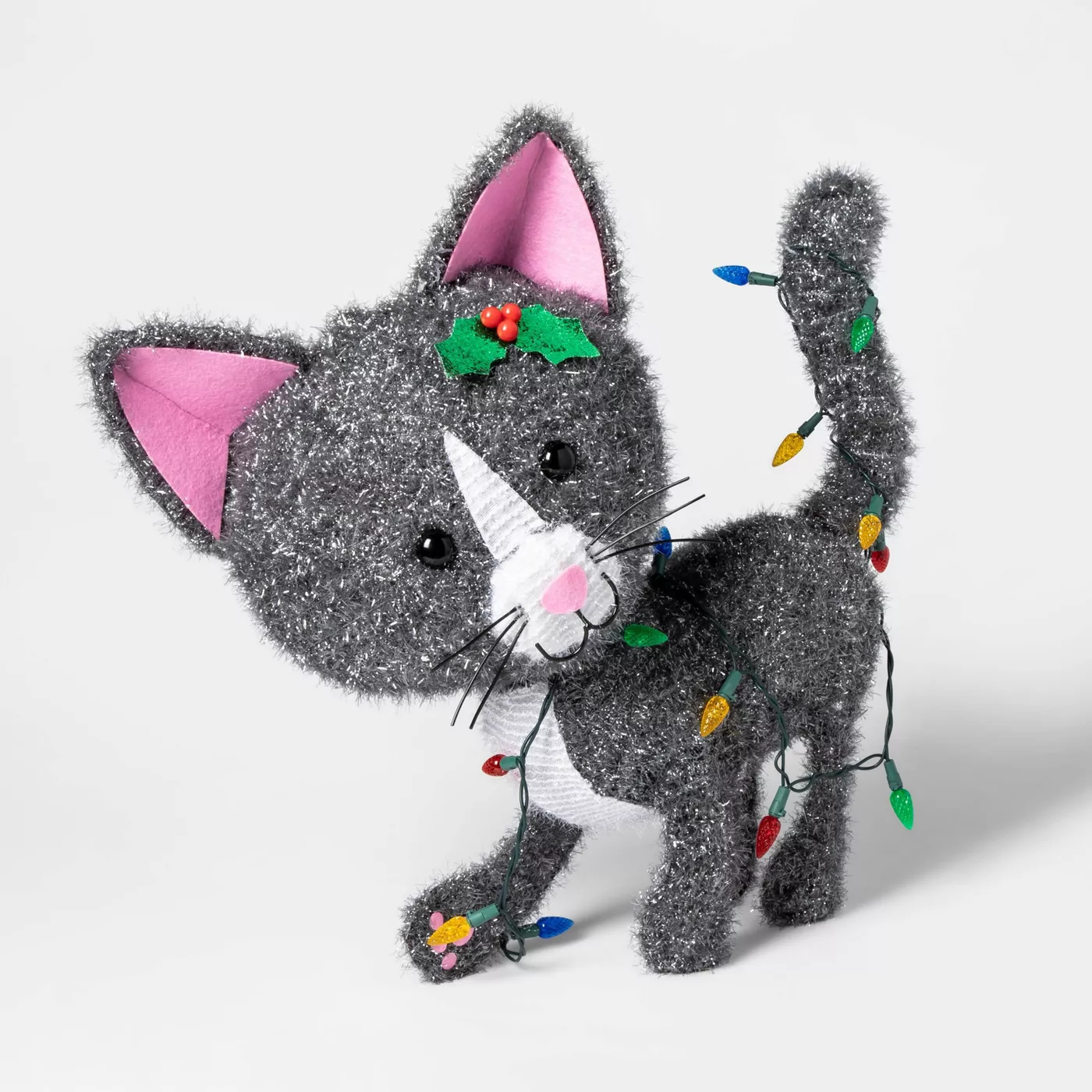 Use promocode 40XCE43T for 40% off this cart!
I hope everyone had a nice Thanksgiving weekend. Here are a few things I made:
Daily Digest for Thursday, 11/26
Daily Digest for Wednesday, 11/25
Daily Digest for Tuesday, 11/24
NEW

$2 Impossible Burger Offer at Burger King!

We haven't seen our 50% off deal in a while, but I spotted a NEW $2 Wednesday offer!
Stopped by

Grocery Outlet

for the

Martinelli's Deal, $1.32 ea.

after the Buy 2 Get 1 Free. I didn't look around a lot, but did spy some other great deals. See my

Weekly Grocery Outlet Post here

. Check out my Facebook Post to see lots of other goodies I spotted today, including Silk $.98 Holiday Creamer!
I double-checked, and

ALL the Grocery Stores

I cover will have last week's deals running thru Thursday, 11/26. Likely some will be closed on Thursday (next thing I'll check!) but it will be nice to have an extra day or two on the deals.

Whole Foods Weekly Deals

From Last Week Are Good Thru Thursday, 11/26.

Safeway's Weekly Ads

From Last Week Are Good Thru Thursday, 11/26.

Sprouts Weekly Deals

From Last Week are Good Thru Thursday, 11/26 this week:
Some

Grocery Stores

will be open on Thanksgiving and some will be closed.

Macy's:

RUN!

Bella Appliances Just $7.99

at Macy's after rebate.

Kohl's:

This

Classic Plus Kitchenaid Stand Mixer

is on sale for $199, and you will get $60 Kohl's Cash back! This is the same one I have had for 28 years, still works great!

Kohl's:

50% Off ALL Food Network

– these deals just won't stop! Use code THANKS for an additional 15% off and thru 11/27 get $15 Kohl's Cash with EVERY $50.

Kohl's:

Magic Bullet Just $25.29

with promocode THANKS. Spend $50 and get $15 Kohl's Cash, too! Reg. price on these is $59.99.

Target:

Dash Mini Holiday Waffle Makers

Now in stock and $10!

Target:

You can see

ALL the Family Holiday Pajamas here

. Note there are two main sections with multiple styles within those. One of the sections has all the $5 ones.

Amazon:

New Black Friday Deal for Tuesday: Lots of beverages, including Peach Izze Sparkling Juice. Be sure to check vitamins on other drinks, Vit D 3 often not vegan unless stated otherwise. I'll put link to all in comments.
FREE:

Wal-Mart:

FREE Soda with Ibotta Rebate!

You can also get a $10 Welcome Bonus when you sign up for Ibotta and redeem your 1st offer. Free stuff counts!

Amazon:

Black Friday Deal on

Cuisinart Cast Iron 5.5 qt. Casserole

Dishes

. Some colors priced better than others.

Amazon:

The

NEW Vegan Christmas Cook Book

is included in the

Get 3 for the Price of 2 Deal

. This is getting good reviews. Note that some of the measurements are in weights, you can look at the previews.

Amazon:

Movies are also included

in the Get 3 for the Price of 2 Deal. My grandmother went to school with Charles Schultz in Minnesota. Her name is Patty. Hmmmm…..

Amazon:

Black Friday Deal: Anyone waiting for a deal on a

10 qt. Instant Pot?

Here you go! I totally would have bought this size instead of my 8 qt. Love to make large batches.

Amazon:

Black Friday Deal on this

Aicok Juicer

. Cold Press Juicer, comes with recipes.

Amazon:

Good deal on this

Electric Coffee Grinder

. I use a similar one to grind flax seeds, it takes seconds!

Amazon:

Black Friday Deal on an affordable

Slicer/Shredder Attachment

for KitchenAid Stand Mixers. Not KitchenAid brand, but read the reviews!
There's still time to order a

Vegan Roast

online from

Whole Foods!

I have Whole Foods Delivery in my area, you may have Amazon Fresh.
More Deals & Meals:
Announcements:
See Inside the Mystery Box!
Were you wondering what was in the

"Mystery Box"

in our contest? You can see inside now – our winner Daniel made a video opening it! Thank you so much Daniel Vasquez I also put the link here at the top with the other contest stuff:
Current Weekly Grocery Deals:
See all Current Weekly Deals HERE for Whole Foods, Sprouts, Safeway, Grocery Outet, Food Maxx, Smart & Final, Target, Walgreen's, CVS & Rite Aid
Amazon Deals:
I'm now sharing the longer-term deals in the quick-lists above. Be sure to check my Facebook Group for lots of deeply discounted faster-moving deals throughout the day, too!
Coupons & Rebates:
Safeway Shoppers:

Be sure to

check your rewards often and use them!

I just cashed in mine for a $5 reward. Check the app for "bonus" multipliers like 4x rewards, or extra rewards when you buy in Produce Dept., etc. Here's more info. on all this:
Freebies:
I now have a

NEW post dedicated just for Freebies

! I'll be posting all the freebies there now. Link HERE:
Holidays:

We are starting to see some of our yearly sales on baking items. The best price I've found for baking items is usually in bulk large 25 lb. bags. My local Warehouse store, Smart Foodservice is where I tend to get the best price per lb. However, this time of year, flour, sugar and more will be on sale in regular stores, too. Sometimes this will beat my Warehouse store prices.
I'm starting to add more to the "Holiday" Posts on my website. Take a peek!
Other Online Deals:
$15 off Walmart on Instacart!

I'm excited to offer you an Exclusive Promocode for $15 off Walmart Orders via Instacart! They recently teamed up with Walmart, but only in certain areas so far. This includes:
San Francisco / Bay Area, CA
Los Angeles/ Orange County, CA
San Diego, CA
Tulsa, OK
You can use the promocode SPARKSTORE15 Instacart gave to me to share with you! You'll get $15 off a $50 order, and get your order in as soon as 2 hours.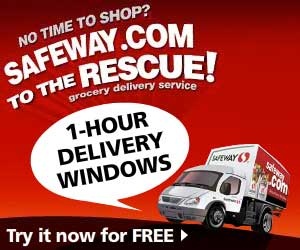 Whole Foods Delivery:

If you use

Whole Foods Delivery

, the sale prices I post in my Weekly Deals are the same online! True, you can't use coupons, but some of the deals are still really good. Prime Members also get the extra 10% off regular "Sales" like you do in-store. Use my posts as a guide to save money on the items on your list!
Recipes & Meals
Get $30 Off Purple Carrot with promocode CARROT30. You can also view their weekly meals & recipes for FREE inspiration and ideas!
Vegan Meal Delivery Options:
Grubhub:

Grub Hub Deals: I'm seeing lots of

FREE Vegan Delivery Options

in my area! (No special code required).

Offers tend to be regional, but you should have some FREE offers for delivery, too. Fast Food tends to offer Free Delivery, like Taco Bell and Burger King. Some even have additional $ off discounts

.

Veestro Vegan Meal Delivery: I have a new promo code to share: New customers get 30% off subscription with code CONTACTLESS.
Purple Carrot: The $30 promocode is still good, use this code: carrot30. The one on the site is only for $20 off.
Update: Looks like the NEW Pinterest setting is working well on my site, pin away!
🙂 You can now pin any of my recipes
Happy Saving Everyone! <3 Amy
Images used in this post are my own original photos or supplied by my advertisers with permission in promotion of their products.