This post may contain affiliate links.  If you click on one of my links, I may receive a small compensation at no cost to you. Thank you for supporting The Penny Pantry! Read My Disclosure Policy
In my Penny Pantry Facebook Group, I post many deals & info. throughout the day including freebies, deal updates & changes, Amazon Deals, meals & recipes, food discounts I run across + more! Some are more timely than others: the Amazon Warehouse Deals tend to come and go quickly, so Facebook is a good platform for me to let you know about those deals quickly.
Posts here on my website take longer to write and deliver, so I primarily use it for Weekly Grocery Deals, and other deals I think you may want to reference later. But, I'd like to bridge that gap as not everyone is on Facebook. Plus, it may be nice to have the Daily Deals together, as the Facebook feeds don't run exclusively chronologically.
So, I'll try this out and see how it goes! Please let me know if you think this will be useful as a companion to my Facebook posts. And, if you're on Facebook and haven't joined our group yet, I hope you will join and become part of our active, supportive vegan community! <3 Amy
Note on photos: Some may be illustrative of a product, but not the actual product. For example, I may use a general photo of apples I took to report on a sale on apples.
Happy Saving!
Announcements:
And the Winners for Our Contest Are…
If you won, look for a pm from me on Facebook Messenger! Congratulations to all the Winners!
We'll be announcing the winners for the contest tomorrow 10/19! (Contest is now closed.)
One of the Prizes:
Grocery Deal Highlights:
Safeway Sneak Peek:

This is a ways off, but it will be here before we know it! There will be a

3-Day Sale starting 10/23

, and there's a great

BOGO sale on bread

. It will include select varieties, including English Muffins, too!
Current Weekly Deals:
All NEW Target Weekly Deals!

Note these don't start until Sunday, I just wanted to get this to you early as the post is done. We have some really good deals this week: $5 Good & Gather Gift Card Deal, a 3-Day Sale, Buy 4, Get 1 FREE Oatmeal Cups, 40% Off Califia Holiday Creamer, Morningstar as low as $2.50 + Much More for Less!
All NEW Drugstore Deals, Starts Sunday!

Save on Halloween Candy, Coffees, Blue Diamond Almonds, Wonderful Pistachios, So Delicious Ice Cream, Pantry Items + Much More!
These are my

favorite deals from my full posts

. Use my list to save a lot of money this week, and much more over time when you "shop the deals"!
Still Current Weekly Grocery Deals, good thru Tuesday:
All NEW Whole Foods Weekly Deals!

Save on Beyond Sausage Patties, Fruits & Veggies, Forager Yogurt + More!
Grocery Outlet NEW Weekly Deals!

We have a small ad this week, but there are Produce Sales which is nice. You can also check previous week posts for deals you may still run across. I'm still seeing reports of Beyond Sausage!
Sprouts: All NEW Weekly Deals, Starts Wed!

Don't miss $.98/lb. Smitten Apples or Bartlett Pears, Lily's Chocolate Bars Buy 1, Get 1 FREE! So Delicious & Silk Milk as low as $1.74, Celestial Seasonings Tea $.50 + More for less!
Safeway All NEW Weekly Deals

– Starts Tomorrow! Highlights: $.98/lb. Gala or Granny Smith Apples, Buy 4 Sale, Impossible Burger as low as $3.99, Progresso Soup $.99 + More for Less!
Amazon Deals:
These are some of the Amazon deals I shared today that tend to be longer-term. Be sure to check my Facebook Group for lots of deeply discounted faster-moving deals throughout the day, too!
This is a

nice deal on a Pastry Mat Cutter Dough Blender Set

. Comes with non-slip Pastry Mat, Pastry Cutter, Dough Scraper (can cut lattice) and Biscuit Cutters. I have all of these, and find them handy for making biscuits and pies during the holidays.
Lots of Open Box offers for

Seventh Generation White Toilet Paper

2-ply 100% Recycled Paper, 24 Count of 240 Sheets Per Roll, Pack of 2. 48 total. We got this one, just the outer box was retaped.
Epic Daily Deal

on many Sweese items. These bowls caught my eye, perfect for soup! Other colors too. I'll put a link to all items included in sale in comments.
Nice discount on this

Retro look 4 Slice Toaster

.
Still available:
These are the

Potato and Onion Bags

I have. They have a zipper on the side, and drawstring on top. An affordable way to have onions and potatoes last longer. They can go in the washing machine, too!
This set also includes a

Garlic Bag!
There are

a few Blendtec Blenders

that just came up on a really good

"Limited Time Deal".

The Vitamixes sold out quickly during Prime Day. I'm not allowed to mention price, but if you see the red banner with "Limited Time Deal", the deal is still on! Look for the one with the biggest discount!
Great deal on this

Nordic Ware Covered Cake Pan

. Love this!
In Holiday Deals:

Set of 2 Anchor Hocking Loaf Pans

.
We have a

sale on Gardein Soups!

I spotted this online for Whole Foods Delivery or Pickup, stores will likely have the sale, too.
Select

Gardein frozen items are also showing on sale

online, can order for Whole Foods Delivery (if available in your area). Sale is likely in stores, too.
These vegan

Back to Nature Cheddalicious Crackers have a 25% off coupon

to clip in the Pantry!
In Holiday Deals:

Kids' Camelback best-seller Water Bottles

. Many designs
I spotted lots of

coupons on Pantry Items

: General Mills, Quaker Pepsi, Snyder's Pretzels + More! Shipping is free for Prime with $35 orders. The coupon deals are featured on the front page here:
Buy 2, Get 1 FREE Sale!

Mostly Personal Care Items. Please evaluate for vegan/cruelty-free. There's a separate search just for this deal, too. Over 1,000 items included! Get a great deal on products you use regularly.
Several

vegan/cruelty-free Cake Products

are included in the Buy 2, Get 1 FREE Deal, too!
I'm seeing a

40% off Subscribe & Save on our Vegan Doritos

right now! You can cancel anytime. These offers may vary, I hope you got it! Doritos Spicy Sweet Chili Flavored Tortilla Chips, 1 Ounce, 40 Count.
Decent price on a

12 pack of these Lenny & Larry's The Complete Cookie

, Birthday Cake. You may also have a 40% off S&S coupon like I do! Other flavors, some are good deals, some not as good.
In Holiday Deals: BELLA 4-in-1 Electric Spiralizer. Says will cut a piece of produce in seconds!
In Holiday Deals: Nice deal on this Norpro Stainless Steel Ravioli/Pastry Wheel. When I was little, my mom always took the scraps of pastry dough, sprinkled them with cinnamon sugar and baked them like a cookie for little treats for us. Yum!
Now in Holiday Deals!

I think is the best price we've had so far on these.

Spicy Shelf Spice Rack and Stackable Organizer

1 Set of 2 shelves.
This has a

$30 off coupon to clip!

Silicone bakeware is great, especially for oil-free baking.

Silicone Nonstick Baking Set, 15 pieces

.
Now we have "Holiday Deals". Good

deal on this Calphalon Nonstick Bakeware Set

, 6-Pieces, 6-pc. This should cover most baking projects.
This is one of the

Barilla cases of Whole Grain Pasta

still available. The rotini is also a similar deal, and we got that one too. You can do a little better on store sales than this, but my stores don't always include this whole grain in the sales. My "buy" price for regular pasta is $1 per lb., and I'll pay a bit more for whole grain.
May still be working!

Update: Promocode reported as still working!

Get 70% off this Massage Gun with a promocode! Note this ends tonight. Use promocode 9IALYMJ3
That

awesome deal we had on disposable masks is back!

Good reviews, and they're in stock. Please do your own research about these types of masks.
Good deal on these Cute Halloween Design Masks for the kiddos.

Other holidays and more designs, too. These only have one review, however. Please do your own research about these types of masks.
Pumpkin Waffle Maker

If you've been eyeing this at Target but find it easier to order thru Amazon, here you go!
Be sure to check my Facebook Group for lots of deeply discounted faster-moving deals throughout the day, too!
Coupons & Rebates:
Here are the

Newspaper Coupons

we are expecting tomorrow. Safeway store coupons, Del Monte Veggieful Bowls + More! Full list HERE:
Freebies:
Safeway:

FREE Open Nature Granola

with app coupon! We've been getting free offers on the weekend in the app, they do expire quickly.

FREE Starter or Share at Veggie Grill

thru 10/27! Use code IMMUNITY
I wrote a post about how to get free food at Veggie Grill, I'll put link in comments. They have some new things to try, too!
Whoa!

FREE Impossible Burgers

at Walmart with an Ibotta Rebate! Don't have Ibotta? Get a $10 Welcome Bonus when you redeem your 1st offer, and free items count!
Still available:
My coupon for

FREE Lightlife Burgers

arrived today! Did you guys get yours yet? If you missed this, it's still available!

FREE Lightlife Burger Coupon

: I just did this, and you will need to have a code texted to you. Click "Get Coupon" to start the process, it took me like one minute total. After that, they'll mail you a coupon in about a week.
Swagbucks

is another way to get

FREE Gift Cards

. I always get the Amazon cards, and use it to get FREE Food! I've cashed in for hundreds of dollars over the years. There are lots of ways to earn points towards cards, but I've always just used their search engine. It adds up quickly! There are coupons for food, too.
Holidays:
We are starting to see some of our

yearly sales on baking items

. The best price I've found for baking items is usually in bulk large 25 lb. bags. My local Warehouse store, Smart Foodservice is where I tend to get the best price per lb. However, this time of year, flour, sugar and more will be on sale in regular stores, too. Sometimes this will beat my Warehouse store prices.
I'm starting to add more to the "Holiday" Posts on my website. Take a peek!
Other Online Deals:
Target NEW Circle Offers

Today! I'll add some to our Weekly Deals later, but you can also see them all here. You can use them for online orders, too!
$15 off Walmart on Instacart!

I'm excited to offer you an Exclusive Promocode for $15 off Walmart Orders via Instacart! They recently teamed up with Walmart, but only in certain areas so far. This includes:
San Francisco / Bay Area, CA
Los Angeles/ Orange County, CA
San Diego, CA
Tulsa, OK
You can use the promocode SPARKSTORE15 Instacart gave to me to share with you! You'll get $15 off a $50 order, and get your order in as soon as 2 hours.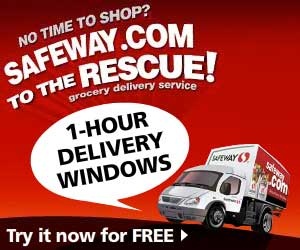 Whole Foods Delivery:

If you use

Whole Foods Delivery

, the sale prices I post in my Weekly Deals are the same online! True, you can't use coupons, but some of the deals are still really good. Prime Members also get the extra 10% off regular "Sales" like you do in-store. Use my posts as a guide to save money on the items on your list!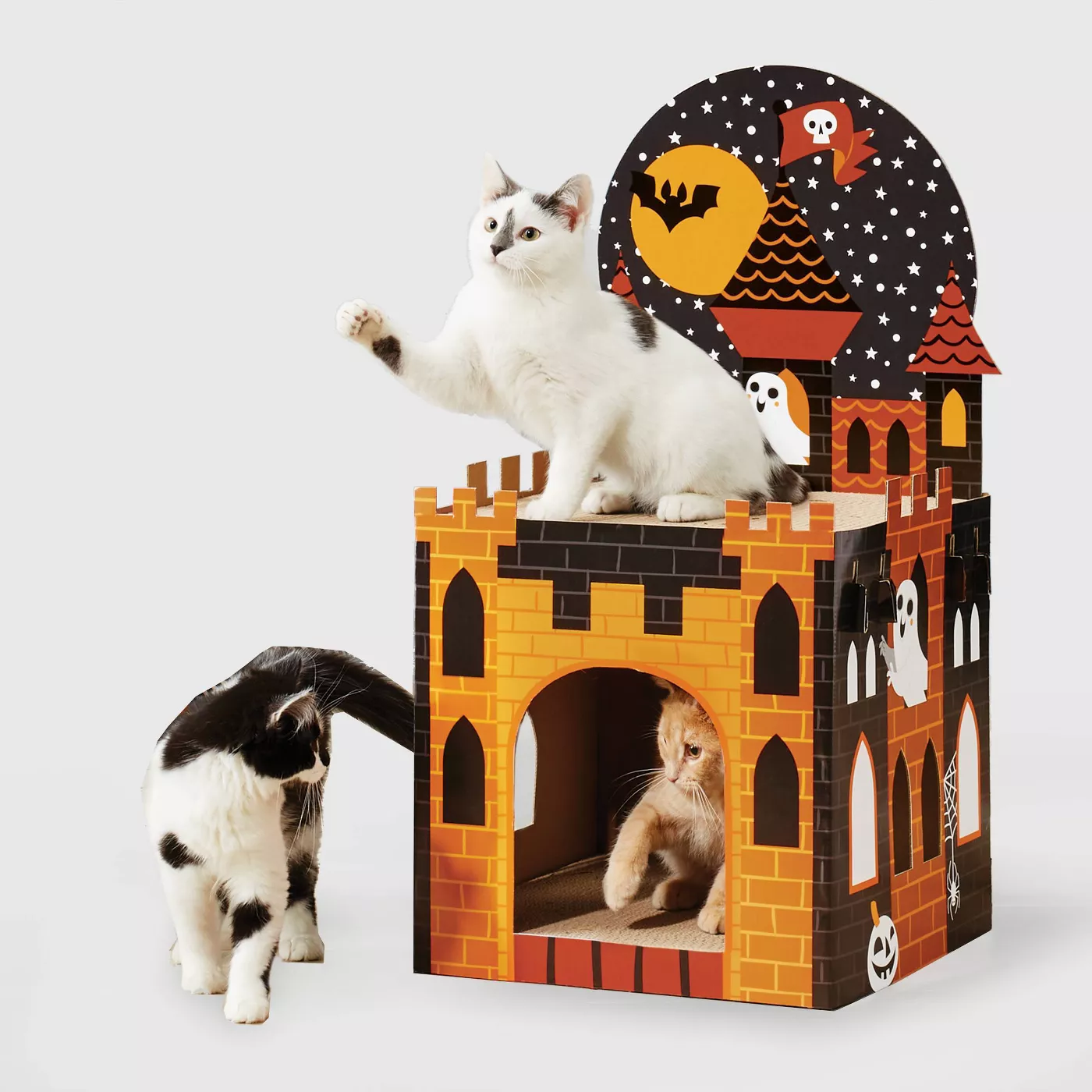 Recipes & Meals
Enchilada Casserole turned out well. Lots of leftovers too which will be nice.
Get $30 Off Purple Carrot with promocode CARROT30. You can also view their weekly meals & recipes for FREE inspiration and ideas!
My Holiday Recipes:
Holiday Baking Season

is around the corner! You could spend a small fortune on your ingredients, but you don't have to. With a little awareness of prices, it's possible to save a bundle in this area just as you can with everyday grocery purchases. Here's a little post I wrote last year:
Here is a post I did that goes into more detail on my Thanksgiving Menu, with links to recipes:
I'm updating some of my Thanksgiving Posts from last year. This is a good guideline on

how to make a vegan feast on a budget:
Let's talk Tofu Turkey!

It's been my tradition for many years to make this at Thanksgiving. Last year, I put together a step-by-step in case you want to try it, too. If you celebrate Thanksgiving, what do you usually make? Let us know in the comments.
Vegan Meal Delivery Options:
Grubhub:

Grub Hub Deals: I'm seeing lots of

FREE Vegan Delivery Options

in my area! (No special code required).

Offers tend to be regional, but you should have some FREE offers for delivery, too. Fast Food tends to offer Free Delivery, like Taco Bell and Burger King. Some even have additional $ off discounts

.

Veestro Vegan Meal Delivery: I have a new promo code to share: New customers get 30% off subscription with code CONTACTLESS.
Purple Carrot: The $30 promocode is still good, use this code: carrot30. The one on the site is only for $20 off.
Update: Looks like the NEW Pinterest setting is working well on my site, pin away!
🙂 You can now pin any of my recipes
Happy Saving Everyone! <3 Amy
Images used in this post are my own original photos or supplied by my advertisers with permission in promotion of their products.