This post may contain affiliate links. If you click on one of my links, I may receive a small compensation at no cost to you. Thank you for supporting The Penny Pantry! Read My Disclosure Policy
Update 11/01: I've changed the format of this a bit to make it easier for you to QUICKLY see the NEWEST Deals for the day (or Weekend Wrap-Ups.) I was struggling with how best to keep some of the previous deals around that were still good, without making it cumbersome to find that day's New Deals. It seemed a shame to just delete some of the deals after a day that were still really good and long-term. But, I also want you to be able to quickly check on the newest ones, too! So, deals from the SAME day (or weekend wrap-up for 3-days) will be at the very top. Deals that you may want to reference later will follow.
In my Penny Pantry Facebook Group, I post many deals & info. throughout the day including freebies, deal updates & changes, Amazon Deals, meals & recipes, food discounts I run across + more! Some are more timely than others: the Amazon Warehouse Deals tend to come and go quickly, so Facebook is a good platform for me to let you know about those deals quickly.
Posts here on my website take longer to write and deliver, so I primarily use it for Weekly Grocery Deals, and other deals I think you may want to reference later. But, I'd like to bridge that gap as not everyone is on Facebook. Plus, it may be nice to have the Daily Deals together, as the Facebook feeds don't run exclusively chronologically.
So, I'll try this out and see how it goes! Please let me know if you think this will be useful as a companion to my Facebook posts. And, if you're on Facebook and haven't joined our group yet, I hope you will join and become part of our active, supportive vegan community! <3 Amy
Note on photos: Some may be illustrative of a product, but not the actual product. For example, I may use a general photo of apples I took to report on a sale on apples.
Happy Saving!
NEW Deals – Quick List!
Daily Digest for Monday, 1/18
Target Red Cardholders:

Check your Circle offers for a

$10 off $100

purchase offer!

This can be found in the "Wallet" section of the app. Can use in-store or online:

Target:

Lavazza Ground Coffee Bags Just $3.54 ea.!

I added this to our deals, scroll to end of post under "Beverages":

Veggie Grill:

I've heard that you will get a

FREE entree this month

when you download the app for the 1st time! Here's how to get lots of free food at Veggie Grill.
Big List with

Discounts for Veganuary!

Free Entree at Veggie Grill, 21% off Miyoko's + More:

Costco

published an

article in their "Costco Connection" promoting plant-based for Veganuary!

There are some recipes too. If you don't get this in the mail, you can read it here.

Grocery Store Weekly Deals:

We still have thru Tuesday to take advantage of these deals from last week. I also have full posts for Whole Foods, Grocery Outlet, Sprouts & Safeway on my website.

Amazon:

Many Valentine Conversation Hearts aren't vegan, but these are!

Bulk Wonka Sweetarts Conversation Hearts

– (1 Lb.).

Amazon:

My garlic roller is one of my favorite kitchen tools! It peels garlic in seconds, and your hands won't smell like garlic. Small discount on this

Set of 2 Silicone Garlic Peeler

Easy Roller.

Amazon:

Deal of the Day Today on Vitamins includes these

Nature's Bounty B12 tablets

. Great deal on these!

Amazon:

Also included in the Deal of the Day is this

deal on Vegan D3

.

Amazon:

Member Requested: Great deal on these

Deva Multi Vitamins!

I've taken these in the past, I like that the pills are small. Check that it includes everything you want.
Deal of the day: Here is a link to

ALL the vitamins included in the deal

today. Some, not all are vegan. I've shared a couple of the vegan ones, but there are a few more. Please check ingredients carefully!
Weekend Wrap-Up Fri, Sat. & Sun. 1/15-1/17
Amazon:

Subscribe & Save

– Wondering what it's all about? Here's a great guide with a short video. You can save up to 15% on your products.

Amazon:

WOW! Big Discount on this

Cuisinart FP-8SV Elemental 8 Cup

Food Processor

, Silver. I love my Cuisinart Food Processor!

Amazon:

Good deal on these

Soon Ramen Cups

again, 6 ct. Certified by Vegan Society.

Amazon:

Deal of the Day on Protein Powders

+ Bars: Vega, Garden of Life, Amazing Grass + More! Ends Sunday night.

Amazon:

I'm seeing a 40% off Subscribe & Save Coupon for these, offers do vary by acct. Can cancel anytime. If you don't see it, try looking on your desktop, or even a different Prime acct. at your household. Even without the discount, this may be a good price for you.

Pirate's Booty Veggie Sticks

, Sea Salt Flavor Healthy Kids Snacks, 5oz Grocery Sized Bags (Pack of 6)

Amazon:

20% off coupon to clip on these

Seventh Generation Dishwasher Detergent Gel Soap, Free & Clear

, 42 oz, Pack of 6. Make sure "one time purchase" is clipped or the coupon won't come up. (Not a S&S coupon).

Amazon:

Small discount on these Amazon Basics Silicone,

Non-Stick, Silicone Baking Mat – Pack of 2

. I love these silicone mats! They are especially useful (magical!) for oil-free baking. Daugter does more traditional baking with vegan butter and they're great for that, too! We have 4, and dedicated half to savory and half to sweet. No garlic cookies that way!

Amazon:

This is included in the "30% off and more" grocery sale.

Quaker

Instant Oatmeal, Lower Sugar Maple and Brown Sugar, Individual Packets, 48 Count.

Amazon:

Heart Pretzels, love these! I haven't seen these before. This is a large quantity, I'll look out for smaller ones too. Share the order with a few friends?

Rold Gold Heartzels Heart-Shaped Pretzels

, 0.7 Ounce (Pack of 104). 3 left!

Amazon:

Limited Time Discount on this

Cosori Food Dehydrator

with 5 trays.

Amazon:

Outlet Deal on

Circleware Breeze Glass Beverage Dispenser

with Base Metal Stand. Comes with inserts for fruit infusion and ice cubes. 2.4 gallons.

Amazon:

Outlet Deal on ExcelSteel

3-Quart Stainless Steel Non Skid Base Mixing Bowl

.

If you haven't checked out Amazon

Prime Wardrobe

in a while, take a look! It used to be mostly expensive clothing. Now, I'm seeing sweat pants, Levi's and more frugal clothing. My daughter tried this for bathing suits, and it was handy. How it works: You can order up to 8 items to "try on" and you only pay for what you keep. The return process is super easy, too.

Amazon:

You can

make your own "conversation" hearts

with these molds. Many conversation hearts are not vegan due to gelatin, egg whites and/or confectioners' glaze.

Amazon:

A

frugal alternative to Vegan Valentine Chocolate

is to make your own. You can use any vegan chocolate chips, melt in the microwave. Pour in the molds, let set and that's it! My best price for chocolate chips is Trader Joe's at $1.99/bag. They have vegan semi-sweet ones, and I heard that recently the chocolate chunks are also now vegan.

Amazon:

No extra shipping fee on these right now!

No Whey Foods – Chocolate Truffle Heart Box

(11 Pieces) – Allergy Friendly And Vegan Valentine's Day Chocolate Candy – Dairy Free, Nut Free, Peanut Free, Soy Free, Gluten Free.

Amazon:

These comfy looking pants are included in select colors in the "Try Before You Buy" Prime Wardrobe.

Hanes Women's EcoSmart Sweatpant

– Regular and Petite Lengths.

Amazon:

#1 New Release in Grocery! Make your own bubly Sparkling Water with a Soda Stream maker!

SodaStream bubly Drops Variety 3 Flavor

Berry Bliss Variety Pack, 4 Fl Oz.

Amazon:

Good deal on this

Propel, Berry, Zero Calorie

Sports Drinking Water with Electrolytes and Vitamins C&E, 16.9 Fl Oz (12 Count).

Amazon:

OREO Chocolate Sandwich Cookies, Original Flavor,

Valentine's Day Edition, 34 Snack Packs

. You may even have a 40% off S&S offer! Can cancel after 1st order.

Whole Foods Delivery:

Prime Members can Get

FREE 1-hour Whole Foods Delivery

if available in your area. Other areas may have Amazon Fresh or Prime Now for Grocery Delivery. For Whole Foods Delivery, you can

use my Weekly Post as a guide for the sales

, too!

Safeway:

You can

get $20 off your 1st Online Order

of $75 with promocode SAVE20. Previously, the minimum was $100.

Safeway:

Nice new Freebie came up today for

Organic Quick Cook

Grains

, just a couple of days to use it. I searched under "Quick Cook Grains" in the app, it didn't come up under "Free"

Safeway

has started these "Flash Sales" that start Friday and end Sunday. There are usually a few items. You can type in " Flash Sale" in the app to see if available at your store.

Safeway Sneak Peek –

Starts Wed.! We have an upcoming Buy 1, Get 1 FREE on Lightlife Burgers or Ground. There is also a $2 Safeway app coupon to stack which will make for a really good deal. And, if you happen to have the FREE Lightlife coupons we've been getting, you can grab two for FREE! You can see

my Safeway Deals that go thru Tues.

here

Drugstores All NEW Weekly Deals

– Starts Sunday! Don't Miss Buy 1 Get 1 FREE Pace & Old El Paso, BOGO Blue Diamond Almonds, $4.99 Maxwell House Cofee, $15 Rewards Deal + Much More! Sales will be available online, too, and I also have a list of promocodes to use.

Walgreen's Sneak Peek –

Starts Sunday.

Blue Diamond Almonds 5 oz. bags or 6 oz. tins will be Buy 1, Get 1 FREE!

This deal will be available for Online Orders, too. Look for my all NEW Weekly Drugstore Deals Post tomorrow!

Rite Aid Sneak Peek

– Starts Sunday. WOW!

$15 Bonus Cash Deal.

I'll have the details in my post tomorrow.

Target All NEW Weekly Deals

– Starts Tomorrow! Don't miss $1.50 Banza Pasta, $.24 So Delicious Creamer, Produce Deals, $1.60 Lean Cusine Plant-Based Bowls + Much More!

Target:

So Delicious Oatmilk Creamer Just $.24!

I also added this to our current deals.

Target:

Silk Oat Yeah Extra Creamy 64 oz. Just $1.58!

I was putting the finishing touches on our new week, and saw a nice stack for this. It's good now, so I've added it to my post that ends tomorrow. It's also good thru 1/31. You may want to

print the coupon

to get ready.

Target Sneak Peek

– Starts Sunday.

Bubly Sparkling Water will be on sale

,

plus there is an advertised Circle offer to stack. Pay $2.66/8 pack after discounts.

Target Sneak Peek

– Starts Sun. Pick up these

New Lean Cuisine Bowls for Just $1.60 ea.!

This will require a printable coupon and an Ibotta. For the best deal, you will buy 5. You can

print the coupon now

while it's still available:

Target Sneak Peek

–

Annie's Snacks will be on sale for $2.50 ea

., and we have a

printable coupon

to sweeten the deal for in-store. You can also order online for the sale price. Frugal tip: If you have and shop at Grocery Outlet, I often see Annie's boxes of cookies/crackers there for $.99. Nice for Easter baskets, too!

Target Sneak Peek

– Starts Sunday.

Buy 2, Get 1 FREE Towels!

We've had the $2 towel deal for two weeks, this one is good, too. I can always use more towels , even if they're not for the bathroom.

Target:

New Circle Offer for Non-Dairy Swiss Miss!

We ordered this online from Target during the holidays. The availability tends to come and go in my area, so check back if you encounter that.

Target:

50% off Target Circles! You can check out all the

NEW Circle Offers HERE

Target: We have a nice stack now to use on the New Luna Prebiotic Bars. I put together a deal to get them for $.47 per bar.

Sprouts:

Alpha Chik'n Nuggets or Crumbles Just $.99 ea.!

You can get one of each. Thanks for this deal from our member Jessica at Learning to coupon I put the details in my post here under Refrigerated/Frozen:
Sprouts: Gardein for $2.99. There is a newer $1/1 Sprouts app coupon to stack with a month-long $3.99 sale. You can

see lots more Sprouts deals in my Weekly Post

here:

Walmart:

We still have this nice Ibotta offer for a

Free 4-pack of Evolve Shakes

. The single bottle offers at other stores are now gone from my offers.

Sam's Club:

$4 Ibotta on a 3-pack of Country Crock Plant Butter. Get a

$10 Welcome Bonus

when you redeem your 1st Ibotta offer:

Social Nature:

You can

"apply to try"

for a FREE Back to the Roots Lavender Windowsill Planter. This is the same platform where I've shared many free items I've received for groceries. In return, they ask you review the product.
We have thru Tuesday on our

Weekly Grocery Deals

. If you're making a shopping list, be sure to check for these great deals 1st! Hopefully, you have some of the same stores I have in my area in N. California. I really am happy to look at your store flyers and come up with some deals for you, just let me know! I've been shopping with very specific strategies for 20+ years, and love to find the BEST deals.
We're only expecting

two coupons for vegan groceries in the Sunday Newspaper

, so I've added them to last week's list.
With all our new members, I wanted to share again the

Saving Strategies I've learned over the past 20 years

. This is a quick list of how I was able to save 90% on my groceries. The #1 strategy that has saved me the most is really getting a feel for prices with a Price Book or List:
I do ONE thing automatically before I buy ANY grocery item. My family members do this, too! What is it? I ask myself, "Is that the best price?" And not just for that week, or month. But the BEST price you know an item will come up for.

Keeping a Price Book

really opened my eyes to the reality of paying much less for my groceries. It took some time at 1st, but it was enjoyable to see how much money I could save! I rarely need to look at it anymore, as over time it has become 2nd nature.
My highest "buy price" for most fruits & vegetables is $.99/lb. The same

apples you buy this week for $.99/lb. may be $3.99/lb. next week!

And, the sales run in cycles so that $.99/lb. will come up again soon.
The

$2 Impossible Whopper

will be available again at BK this Wed. Details on how to redeem offers in my post here:
Healthy Bars I made this Weekend:
Daily Digest for Thursday, 1/14
Safeway $5 Friday is tomorrow!

This is advertised for my area in California (SF Bay Area), deals can be regional. BelVita $.66, Doritos $1.66, Magnum Ice Cream or Talenti $2.50 + More! Be sure to check out my other deals for the week, too! Deals for $5 Friday are

at end of this post

FREE Coffee or Tea!

Don't miss this nice freebie if you have a Corner Bakery –

FREE Daily Coffee or Tea

thru March 31st.

Whole Foods:

FREE Kite Hill Yogurt! Details here in my post.

Reminder:

$20 off Walmart Instacart Orders!

It's in limited areas, see below: I was given a promocode to share with you to take $20 off $100 orders. Note this is only for these areas: Valid only in Los Angeles, CA, Orange County, CA, San Francisco Bay Area, and Tulsa, OK. Use promocode NEWYEAR2021 Exp. 1/31

Safeway:

There are some

new high-value coupons

in the app. Some offers do vary by acct.

Kohl's

– Check your email! I had a $15 off $50 in mine, offers may vary. There's also a $10/$50 Kohl's Cash Rewards thru 1/18. Plus, you should be able to

stack with other promocodes, up to 30% off

for cardholders. You can view those in your "Wallet".

Walgreen's:

I have a new promocode for 10% off Clearance Items.

Use promocode EXTRA10

Target:

We have thru Sat. on our Target Deals. Don't miss the

Good & Gather $5 Deal, 15% off All Frozen Veggie Meats & More!

You can do many of the deals for Online Orders, too.
These

Drugstore Deals

are good thru Sat. Save on Pantry Items, Coffee, Snacks, Valentine Candy + More! Can order online, too.

Coupon:

NEW Rare

Seventh Generation Printable Coupon for Laundry Detergent

.

Walgreen's Reminder:

Don't lose your points! Walgreen's Shoppers: Important! Don't lose your points! If you haven't already, take a moment to join the

NEW Walgreen's Rewards Program

. This is replacing the old program. You have to do this or you will lose your points! They use all your current info., so it's just a matter of a couple of clicks.

Whole Foods:

Just spotted these

Vegan Croissants

on sale! Can order online if you have Whole Foods Delivery in your area. From what our members are reporting, it is a good idea to specify that you want VEGAN Croissants in the note section for Online Orders! Hopefully, they have taken care of the issue but I would still specify.

Whole Foods:

FREE Kite Hill Yogurt!

Whole Foods:

This week we have a

sale on many Beyond Products

. Not an especially great deal, but I did just add an Ibotta to get the Breakfast Links for $3.75.

Amazon:

SunButter Lovers: I'm seeing a 40% off S&S coupon on this

bulk SunButter

, offers do vary per acct. Even without the coupon, the price per lb. may beat your stores. SunButter Sunflower Butter Original Creamy (5lb containers, Pack of 2
Daily Digest for Wednesday, 1/13
All New Grocery Deals Start Today! You can see full posts on my website for the stores I cover. I also have a post with the VERY Best Deals for the week, too.
Here are the

VERY Best Weekly Grocery Deals

from my full store posts yesterday, plus a couple more stores. From FREE So Delicious Creamer to $.74 So Delicious Milk, lots of great Produce Deals + More! These deals are in my area in N. CA (SF Bay Area). If you have different ads, I'm always happy to look at your area's ads and put some deals together for you, too. Just ask! Happy Saving.

Amazon:

Deal on a

combo of Vital Wheat Gluten & Nutritional Yeast

. Our favorite thing to make at our house with wheat gluten is veggie ribs, so yummy!

Kite Hill Yogurt

is on sale this week at

Whole Foods

. For in-store, you can stack a coupon and Ibotta to get it for FREE! (details in my post, I'll put link in comments). For Whole Foods Delivery, you'll get the sale price and 10% off for Prime.

Amazon:

In Today's Deals:

gimMe Organic Roasted Seaweed Sheets

– Sea Salt – 20 Count. Note the other flavors aren't on the deal.

Whole Foods – NEW Weekly Deals!

We have some repeats from last week plus some new deals. Don't miss So Delicious Milk as low as $.45 & FREE (moneymaker) So Delicious Creamer. The creamer could pay for the milk. Earth Balance Tubs as low as $3.15, Kite Hill Yogurt as low as FREE + More for Less!

Whole Foods:

Earth Balance Tubs are on sale this week

for $3.50. Prime pays just $3.15!

Grocery Outlet All NEW Weekly Deals:

Hubert's Strawberry Lemonade $.50, Mom's Best Cocoa Crispy Cereal $1.99, Cains Kosher Dill Chips $.99 + More for Less!

Grocery Outlet Sneak Peek

–

Hubert's Lemonade Only $.50!

The three stores in my area have small and different ads this week (sometimes they are nearly identical), so I'll include them all in my Weekly Deals. For Grocery Outlet you're bound to still find items that were advertised in previous weeks, too.

Sprouts:

New Ibotta offer for a

FREE Good to Go Bar

, just 3 days to use it!

Target

now has

Valentine Cat Scratcher Houses for our Fur Babies!

Ace is still loving his Christmas one, but this looks tempting.

Amazon:

There's a

$7 off coupon to clip on this imarku Chef Knife

10 inch, Pro Kitchen Chopping Sharp Knife, High Carbon German Steel. If you don't see it on your phone, switch to desktop view. imarku Chef Knife 10 inch, Pro Kitchen Chopping Sharp Knife, High Carbon German Steel. #1 Best Seller in Chinese Vegetable Knives!

Amazon:

I have a 20% off Promocode to share for these

Perennial Plant-Based

Nutrition Drink

| Vegan | DHA Omega-3.4 ct. Use code 2021MATCHA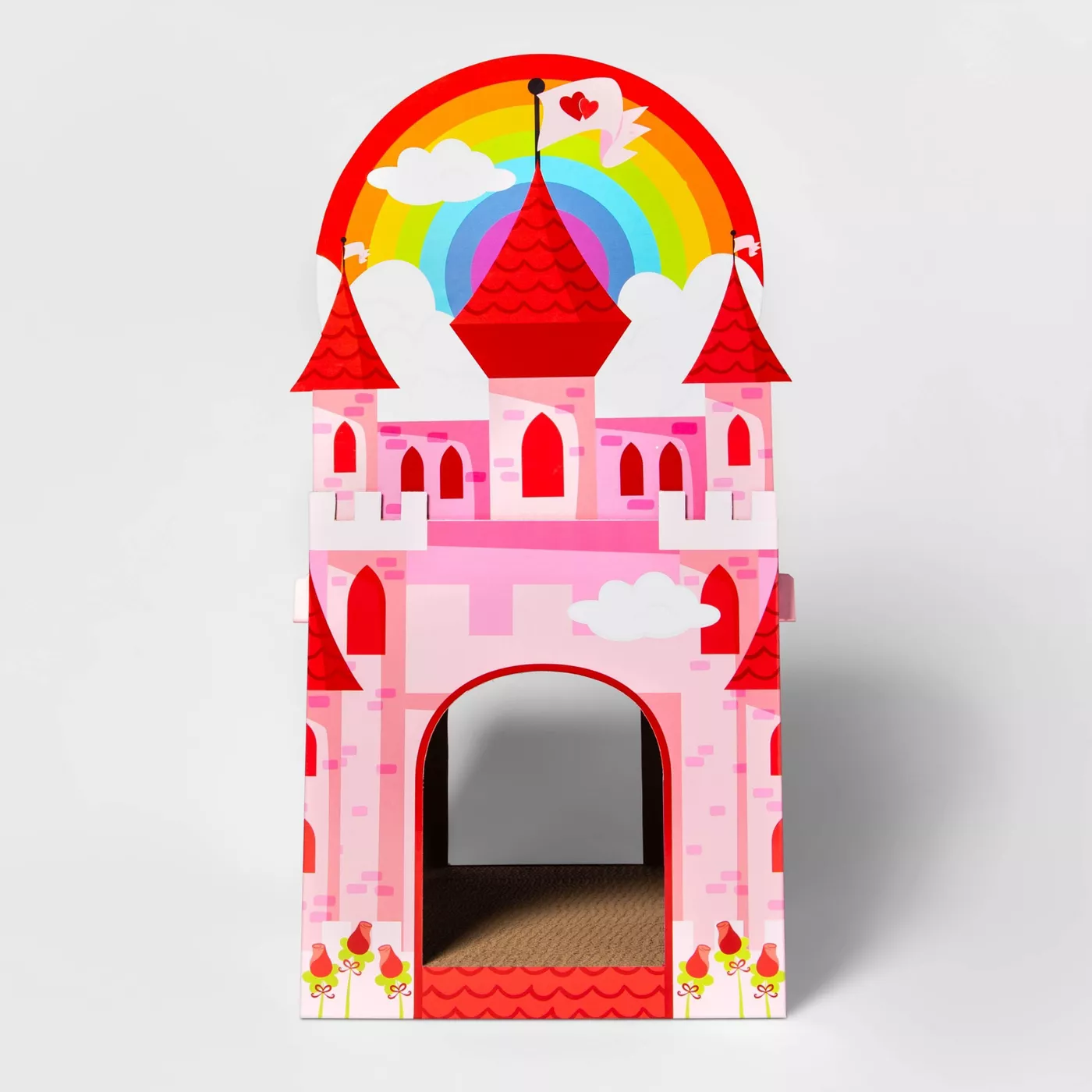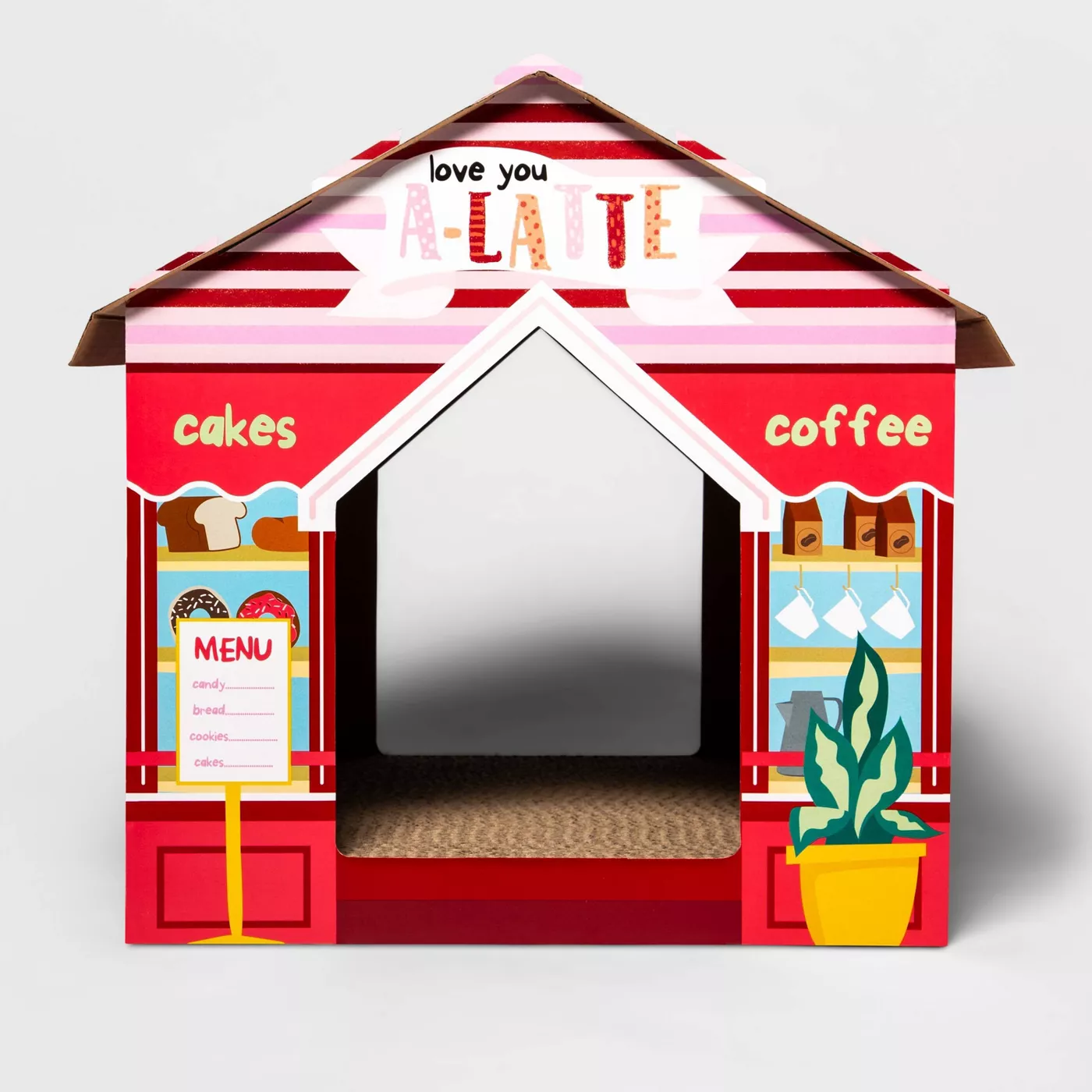 Daily Digest for Tuesday, 1/12
Safeway All NEW Weekly Deals

– Starts Wed.! Don't Miss Strawberry Sale, Quaker Cereal $.54, Sandwich Bread $.49, Clif Bars $.38, Almondmilk $1.99 + Much More for Less!

Safeway

– Starts Wed.

Open Nature Almondmilk for $1.99!

Just use a Safeway app coupon.

Safeway

– Starts Wed. The great deal we've had on these 4 lbs. bags of

Organic Berries

got even better! Pay just $6.99, that's only $1.74/lb.!
Sprouts – Starts Wed.

Organic Acorn, Butternut or Spaghetti Squash $.98/lb.

Safeway

– Starts Wed.

Vegan Best Foods Mayo as low as $2.49!

Great price as this normally sells for $5.99.

Sprouts

– Starts Wed.

Skinny Pop $1.50/bag

if you printed the earlier coupon, or have the newspaper coupon.

Sprouts

– Starts Wed.

Bulk Walnuts on sale for $3.99/lb.

Good price! Rarely they will go as low as $2.99/lb.

Sprouts Sneak Peek

– Starts Wed.! Silk & So Delicious 64 oz. Milks will be on sale for $2.99. We have many coupons and an Ibotta to stack which will make these as low as $.74 ea. Great deal! Look for my all NEW Weekly Sprouts post later today. If you don't have Ibotta, signup for a

$10

Welcome Bonus

Reminder:

Target's 40% off Circle Offer for Pillowfort

is good this week, too!

Beautiful Vegan Valentine Heart Box

This one does have a shipping charge. Fine, Artisanal, Vegan Chocolate Gift: Amore di Mona 16 Piece Gold Amore Assortment.

Amazon:

In Today's Deals:

ISSEVE Sushi Making Kit

,

Bamboo Sushi Mat, All In One Sushi Bazooka Maker. This looks like the same one I got daughter for Christmas. We made sushi for the 1st time ever on Christmas, the Bazooka Roller is awesome! We've made sushi several times since, took just a few minutes with rice already cooked and veggies prepped.

Amazon:

Good Deal on this

Set of Stainless Steel Measuring Cups And Measuring Spoons

10-Piece Set, 5 Cups And 5 Spoons. I use 2 sets of ea. of these when baking/cooking, one for wet, one for dry ingredients. For liquids I use my glass Pyrex measuring cups like my home ec teacher taught me.

Amazon:

Deal of the Day for Tuesday: There are many food items, including this really good deal on Quaker Instant Oatmeal, Lower Sugar, 4 Flavor Variety Pack, Individual Packets, 48 Count.
This is a link to all the food items in today's

Deal of the Day

, please check ingredients. I will also post some of the best vegan ones separately.

Amazon:

Great Deal of the Day on this

Quaker Instant Oatmeal!

Amazon:

NEW

Buy 3, Save $10 Promotion!

Includes mostly household cleaning items. I see several Seventh Generation and a couple Love Beauty & Planet included. Link is to all products, please evaluate for vegan & cruelty-free.

FREE Coffee at Corner Bakery

– thru 3/31! Join the Rewards Program to be eligible for daily FREE Coffee (Espresso, Cold Brew, Iced or Hand-Roasted or Hot Tea.)
Daily Digest for Monday, 1/11
Target:

The

Good & Gather $5 off $25 promo

is available for Online Orders, too. Just be sure the Circle offer is saved. And, you can stack any other available Good & Gather Circles, too!

Target:

Try Shipt FREE for 4 weeks with Target

Deliveries. This would be a great time to do this with the Good & Gather Deal!

Walmart:

$20 off Instacart Orders!

I was given a promocode to share with you to take $20 off $100 orders. Note this is only for these areas: Valid only in Los Angeles, CA, Orange County, CA, San Francisco Bay Area, and Tulsa, OK.

Use promocode NEWYEAR2021

Target:

NEW Stack on

Birch Benders Pancake Mixes

Makes Them

Just $1.99 ea.!

Just add water to make.

Target:

We have a

New 30% off Circle Offer on Ben & Jerry's Cookie Dough Bites!

I'll be adding more new offers to my Weekly Deals, too. You can see ALL the Circle offers here, you may want to add any you'll think you will use. Can use for Online Orders, too.

Target:

I just added a

NEW stack for Oui Yogurt

to our deals.

Walgreen's:

Pay just $1.25 ea. for Jif! The Jif Peanut Butter Deal Got A Lot Better! It was included in an additional Buy 1 Get 1 50% off, and sale price is 2/$4. Do this deal online or in-store: Buy 2, Clip the $.50 coupon as well. (We also had a printable $.50 if you printed already if you want to stock up.) You could try some promocodes, too, that I'll add below.

Shop Online for this deal HERE

Recipe:

I'm planning to make my

Black Bean – Corn Instant Pot Soup

tonight. I already have some of my Restaurant Salsa in the fridge, and a ripe avocado on the counter that will be nice on top. This is the very 1st thing I ever made in my IP! It's easy, delicious, and makes a lot of leftovers for the week:

VERY Best Weekly Grocery Deals:

We still have 2 days to take advantage of any of these deals from last week. I'm planning to head to Safeway to get the $.99 Apple Juice, Buy 2 Get 4 free Granola Bars, and I have $7 in Rewards and 2 FREE Cucumber Rewards to use.
New

$1.50/1 Violife Ibotta

for Whole Foods. Let's hope for a great sale again!

Safeway Sneak Peek-

Starts Wed. Quaker Cereal for $.54! Stack a Safeway price coupon with a printable coupon.

Get the printable coupon here

while it's still available.

Sprouts:

We have these

2 digital coupons for Chosen Foods and Dave's Killer Bread

that may stack! I'll also get the new Sprouts ad tonight (usually about midnight) and leave some Sneak Peeks. Look for my all NEW Weekly Grocery Deals tomorrow for deals that start Wed.

Target:

This hot

$2 towel deal

just got better! Be sure to clip the NEW 10% off Circle app, too! The deal is continuing for a 2nd week: Target: WOW! Bath Towels Only $2 right now at Target! 6-pack Washcloths & 2-pack Hand Towels also on sale for $2. Pay just $1.90 with a Red Card, great stock up price! Showing Order Pick-up available for me

Amazon:

Good Deal on this

Set of 24 Silicone Utensils

with Storage Holder. These have wooden handles, and come in other colors. Recommended for non-stick pans.

Amazon:

Deal of the Day for Monday includes

AICOOK Juicers & Breadmakers

. The cheaper ones may sell out before the deal is over.

Amazon:

Still available – our

40 bags of Vegan Doritos

Deal! Has anyone tried the NEW vegan Tangy Pickle ones?
These

No Whey Foods – Signature Valentine's Day Truffles

(15 Pieces) are now available to order! These are definitely a splurge. You could always make your own for cheaper, too! I've had these and they are very good. I've also made homemade truffles with Chloe's recipe and those were really good, too.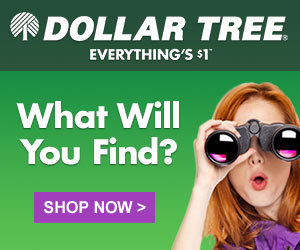 More Deals & Meals:
Announcements:
See Inside the Mystery Box!
Were you wondering what was in the

"Mystery Box"

in our contest? You can see inside now – our winner Daniel made a video opening it! Thank you so much Daniel Vasquez I also put the link here at the top with the other contest stuff:
Current Weekly Grocery Deals:
See all Current Weekly Deals HERE for Whole Foods, Sprouts, Safeway, Grocery Outet, Food Maxx, Smart & Final, Target, Walgreen's, CVS & Rite Aid
Amazon Deals:
I'm now sharing the longer-term deals in the quick-lists above. Be sure to check my Facebook Group for lots of deeply discounted faster-moving deals throughout the day, too!
Coupons & Rebates:
Safeway Shoppers:

Be sure to

check your rewards often and use them!

I just cashed in mine for a $5 reward. Check the app for "bonus" multipliers like 4x rewards, or extra rewards when you buy in Produce Dept., etc. Here's more info. on all this:
Freebies:
I now have a

NEW post dedicated just for Freebies

! I'll be posting all the freebies there now. Link HERE:
Holidays:

We are starting to see some of our yearly sales on baking items. The best price I've found for baking items is usually in bulk large 25 lb. bags. My local Warehouse store, Smart Foodservice is where I tend to get the best price per lb. However, this time of year, flour, sugar and more will be on sale in regular stores, too. Sometimes this will beat my Warehouse store prices.
I'm starting to add more to the "Holiday" Posts on my website. Take a peek!
Other Online Deals:
$15 off Walmart on Instacart!

I'm excited to offer you an Exclusive Promocode for $15 off Walmart Orders via Instacart! They recently teamed up with Walmart, but only in certain areas so far. This includes:
San Francisco / Bay Area, CA
Los Angeles/ Orange County, CA
San Diego, CA
Tulsa, OK
You can use the promocode SPARKSTORE15 Instacart gave to me to share with you! You'll get $15 off a $50 order, and get your order in as soon as 2 hours.
Whole Foods Delivery:

If you use

Whole Foods Delivery

, the sale prices I post in my Weekly Deals are the same online! True, you can't use coupons, but some of the deals are still really good. Prime Members also get the extra 10% off regular "Sales" like you do in-store. Use my posts as a guide to save money on the items on your list!
Recipes & Meals
Get $30 Off Purple Carrot with promocode CARROT30. You can also view their weekly meals & recipes for FREE inspiration and ideas!
Vegan Meal Delivery Options:
Grubhub:

Grub Hub Deals: I'm seeing lots of

FREE Vegan Delivery Options

in my area! (No special code required).

Offers tend to be regional, but you should have some FREE offers for delivery, too. Fast Food tends to offer Free Delivery, like Taco Bell and Burger King. Some even have additional $ off discounts

.

Veestro Vegan Meal Delivery: I have a new promo code to share: New customers get 30% off subscription with code CONTACTLESS.
Purple Carrot: The $30 promocode is still good, use this code: carrot30. The one on the site is only for $20 off.
Update: Looks like the NEW Pinterest setting is working well on my site, pin away!
🙂 You can now pin any of my recipes
Happy Saving Everyone! <3 Amy
Images used in this post are my own original photos or supplied by my advertisers with permission in promotion of their products.