This post may contain affiliate links. If you click on one of my links, I may receive a small compensation at no cost to you. Thank you for supporting The Penny Pantry!
Here are the BEST DEALS I see for the upcoming week at Target starting Sunday, 12/30.
If you are new to Target Cartwheel, it is within the Target free phone app. You just save the offers you want before you shop, and have the cashier scan one barcode that all of your coupons are linked to. So much easier than the old days of having to cut out paper coupons! Most of the Cartwheel coupons are Target store coupons, that can be stacked with manufacturer coupons, and usually Ibotta and Checkout 51 rebates unless stated otherwise.
New Cartwheels usually release Sunday, and I will update any deals and add new ones, so check back soon!
Save up to 50% on thousands of items right now during the post-holiday sale at Target! I spotted a lot of kitchen and household items at 50% off, too! Remember, you can order online and pick up your order within 2 hours at your local Target. Happy Saving! 🙂
Beverages
Martinelli's or Welch's Sparkling Cider $6/2=$3 ea.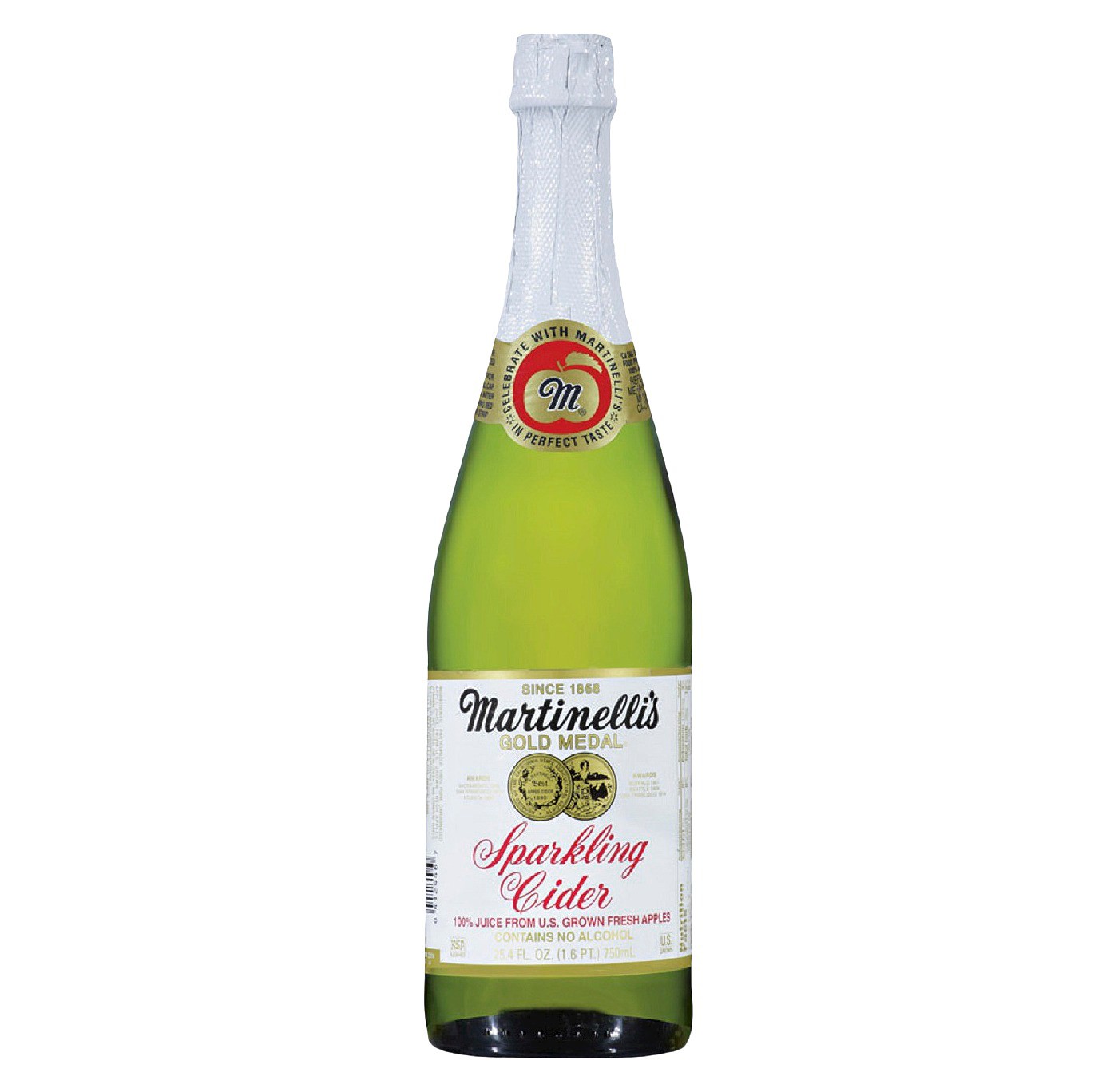 Pepsi, Canada Dry, 7Up and more 6 pack bottles $9/4=$2.25 ea.
12 pack cans and 8 pack bottles $12/3=$4 ea.
Pay $.37 per bottle or $.33 per can
Deer Park Sparkling Water 8 pack or Nestle' Pure Life 28 pack or Deer Park 24 pack Plain Water $9/3=as low as $.10 per plain water
or $.37 for sparkling water
Snapple Teas 6 pack $10/2=$.83/bottle
Dasani Sparkling Water 8 pack $6/2=$.37/bottle
Folger's ground coffee 24.2-30.5 oz. or 16 ct. K-cups $5.99=$.37 per K-cup
Buy 2 Java House Authentic Cold Brew Coffee Pods asst. varieties 12 ct. $11.99 (Reg. price)
Use the B1G1 Free newspaper coupon for Java House Cold Brew Coffee Liquid Pods SS 12/9
Submit 2x for Ibotta Rebate $5/1 for any Java House Cold Brew Coffee HERE
Pay only $.99 per box, or $.08 per K-cup!
Green Mountain 16-18 ct. or 18 ct. or Donut Shop K-cups $8.99 when you buy 2=as low as $.49/K-cup
Celestial Seasonings Tea $7/3 (You don't have to buy 3 for sale price)
Use the 20% Off Target Cartwheel Exp.12/31
Use the $1/2 Coupon HERE (Exp. 1/15/19)
Pay$1.36/box! when you buy 2
Tazo Tea select 6 or 20 ct. bags, 32 oz concentrate, all organic Tazo Tea $6/2=$3 ea.
Refrigerated and Frozen
Here is a deal idea that includes Kite Hill yogurt tubes:
Buy 3 Kite Hill Yogurt Tubes (Reg. Price $4.99)
AND
Buy 1 So Delicious Yogurt Cup (Reg. Price $1.89)
Use (2) $1/1 Printable Coupons HERE for Kite Hill (You are allowed to print
2 coupons)
Use $1/1 So Delicious Coupon when you sign up for newsletter HERE
Submit 3x for $1/1 Ibotta HERE for Kite Hill Yogurt Tubes
Receive $5 Gift Card (must use coupon in Cartwheel in wallet section)
=$5.86 Total, or $1.46 ea.!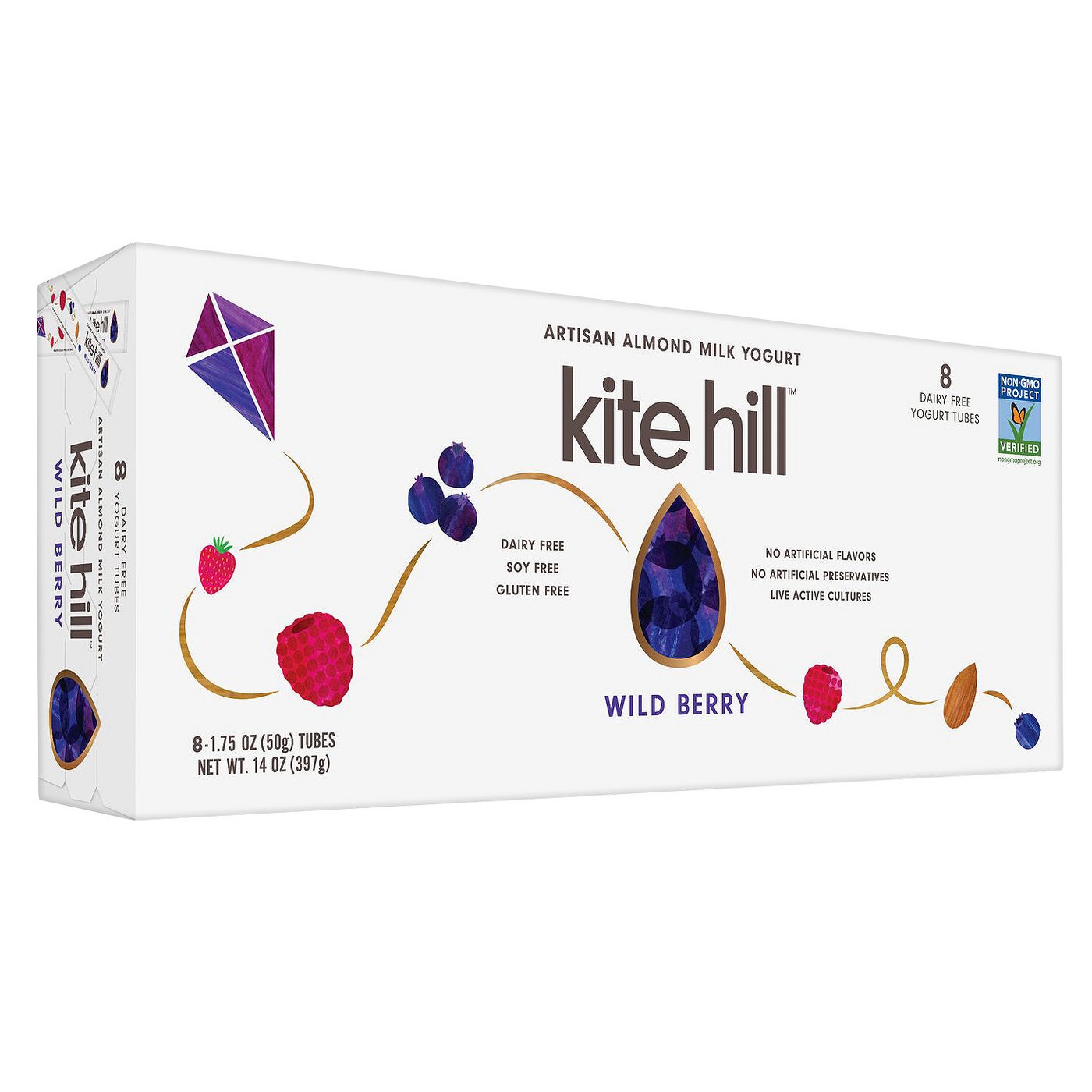 Sabra Hummus 10 oz. $3 (Sale price, but some are always as low as $2.99)
Use the $1/1 Printable Coupon HERE
Pay $2 ea.
(There is also a Target Cartwheel for 25% Off Sabra Snackers & Singles. Will update deal today after I visit Target and check prices) 🙂
Tropicana Orange Juice $6/2=$3 ea.
Sweet Earth 9-9.5 oz. entrees $7/2=$3.50 ea.
There are Ibotta's for $.75 and $1 Off HERE
Note: Many of these are vegan, but not all. Check carefully!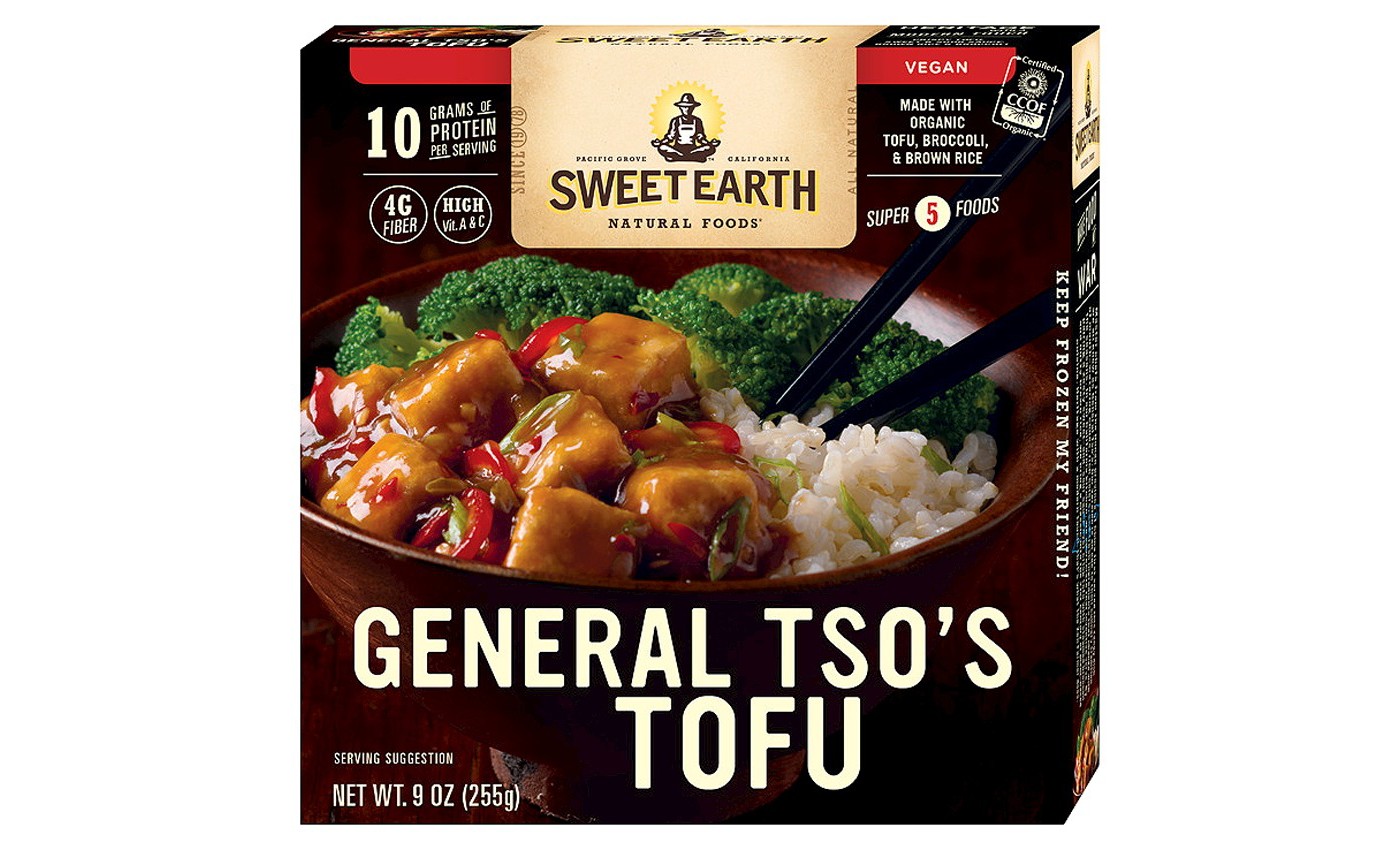 Ben & Jerry's Ice Cream Pints $7/2=$3.50 ea. (Hopefully the vegan ones are included in the sale! 🙂 )
Snacks, Cookies and Candy
Frito-Lay Party Size Chips $8/2=$4 ea.
Keebler Club Crackers $5/2=$2.50 ea.
Kettle Brand Chips, Boom Chicka Pop, or Snyder's Pretzels $6/2=$3 ea.
Use the $1/2 Coupon for Kettle Brand Chips HERE Exp. 12/30!
Pay $2.50 for Kettle Chips

Crunchmaster Crackers 4.5 oz. $2.50
Use the $1/1 Coupon HERE (exp. 1/2/19)
OR
Use the $1/1 Coupon HERE
Submit for $1 Ibotta Rebate HERE (Exp. 5/31 at 5PM) Limit 5
Pay $1 (You may also have Checkout 51 HERE for $1/1 as some reset from last week. If that is the case, this will be a $.50 moneymaker!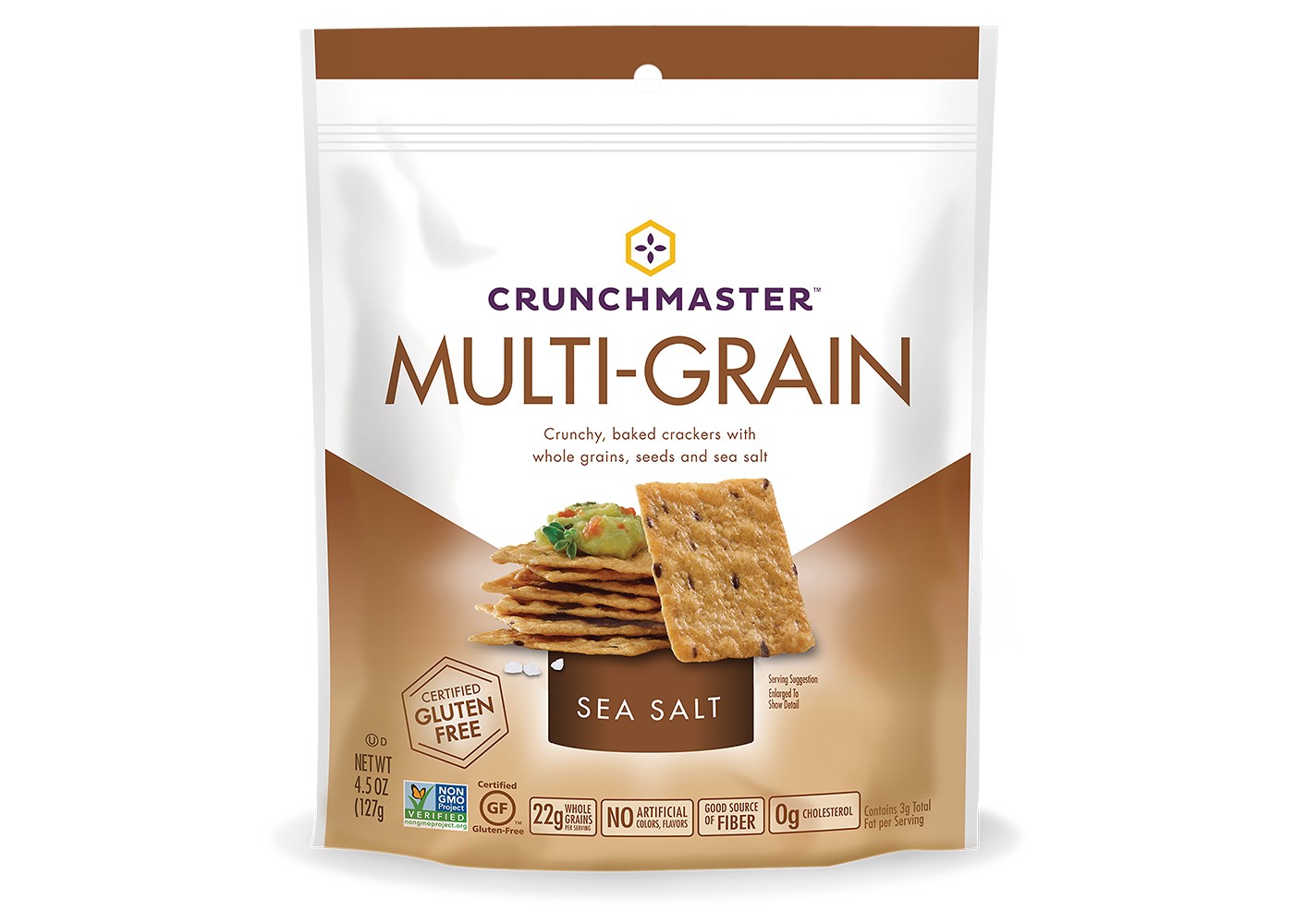 Chex Mix Family Size $1.99 (on sale thru 1/12) Traditional flavor is vegan
Submit for the Ibotta $.25/1 14 oz.+ HERE
Use the $.50/2 printable coupon HERE Exp. 1/31
Pay $1.49 ea.
Red Vines Licorice Theater Box $1-$1.19 (Reg. price, may vary. Price increased at my store but some stores are still at $1)
Submit for $.50/1 Checkout 51 Rebate HERE Limit 2 (Exp. 01/02)
Pay as low as $.50!
Sour Punch Rainbow Straws $1 (Reg. price)
Submit for $.50/1 Checkout 51 Rebate HERE Limit 2 (Exp. 01/02)
Pay $.50!

Pantry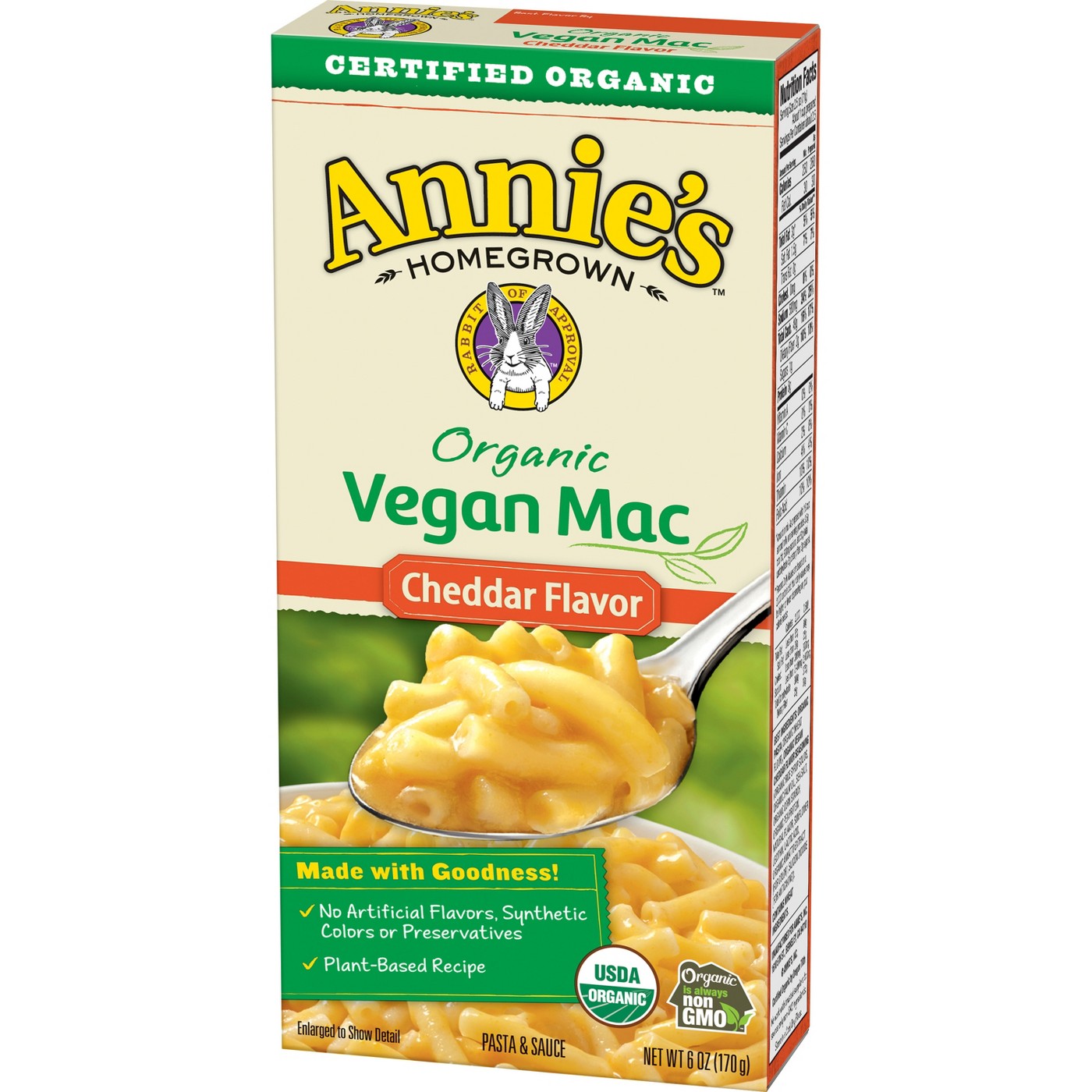 Annie's Products 20% Off with Cartwheel

Quaker Life Pumpkin Spice Cereal $2.50
Use the $1/1 peelie coupon on front of box
Submit for $.50/1 Ibotta HERE
Pay $1
Ragu' Simply Pasta Sauce 24 oz. $1.89 (Regular price)
Use the Target Cartwheel for 25% Off Exp. 1/5/19
Use the $.75/1 printable coupon HERE Exp. 2/28/19
Use the $.25/1 Ibotta for any Pasta Sauce HERE
Pay $.41 ea.!
There is also a $1/2 printable coupon HERE Exp. 2/28/19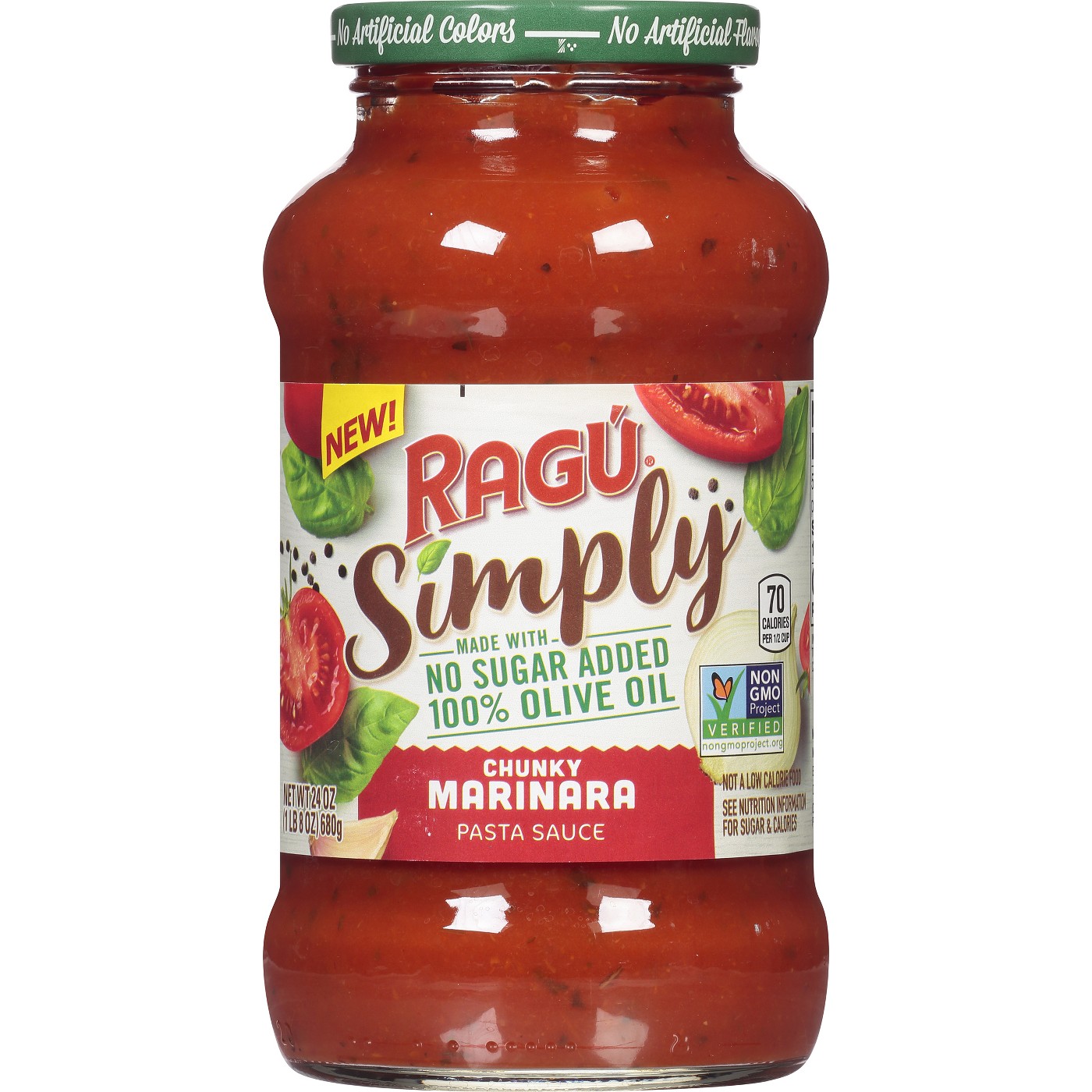 Progesso Soup $5/4=$1.25 ea.
Del Monte Fruit Cups 2 or 4 pack $6/3=$2 ea.
Use the $1/2 printable coupon for the 4 packs HERE
(there are other Del Monte coupons on the same site, you my want to print those in case they are included)
Pay $1.50 ea.
Kashi Cereal 10-16.3 oz. or all Bear Naked Granola $3.29
Nabisco, Kellogg's 12 ct. cookies and crackers $9/2=$4.50 ea.
(check for vegan)
Well Yes! Soup $5/3=$1.66 ea.
Enjoy Life Chocolate Chips $4.79 (Reg. price)
Use the $1.50/2 Enjoy Life Coupon HERE
Submit 2x for Ibotta $.55/1 Enjoy Life Products HERE
Pay $3.59 ea. when you buy 2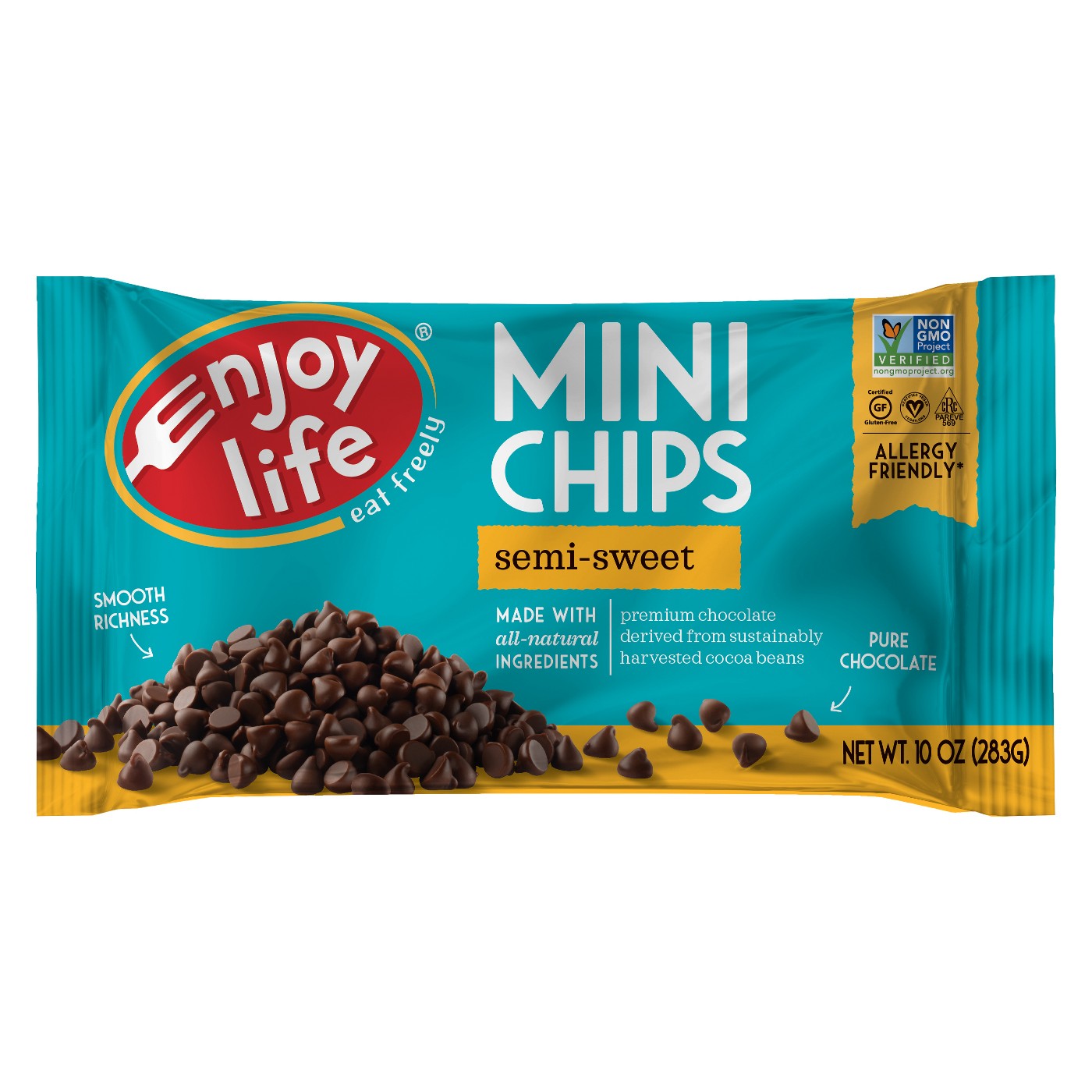 Ortega Taco Shells $1.49 (Regular Price)
Use the $1/2 Coupon HERE (scroll to bottom)
Submit for $.75/1 Ibotta Rebate HERE (Limit 5)
Pay $.24 ea! when you buy 2