This post may contain affiliate links. If you click on one of my links, I may receive a small compensation at no cost to you. Thank you for supporting The Penny Pantry! Read My Disclosure Policy
Here are the vegan and plant-based grocery deals I have determined to be THE BEST for the upcoming week at Target starting Sunday.
You can get an additional 5% savings on all of these deals by using a Target Red Card (either debit or credit card).
The biggest perk with the Target Red Cards is the 5% off every item you purchase, whether it's in-store or online! There are other benefits, too. Cardholders also get free 2-Day shipping without the $35 minimum non- cardholders are held to. You can head over HERE to find out about even more benefits!
Target Circle: You can find many coupons (usually Target Store percentage off) within the Target app in the Circle section. You just save the offers you want before you shop, and have the cashier scan one barcode that all of your coupons are linked to. So much easier than the old days of having to cut out paper coupons! Most of the Circle coupons are Target store coupons, that can be stacked with manufacturer coupons, and usually Ibotta and Checkout 51 rebates unless stated otherwise.
Fresh Groceries: Target uses Shipt for their one-day online (includes perishables) grocery deliveries.
You can also order most non-perishable food online for Order Pickup! Some stores even have Drive-up Service, where they will bring your order to your car. Most Target Circle Offers can also be applied online, but not manufacturer coupons.
Happy Saving! 🙂
Notes on prices: Sometimes you will have to buy in multiples at Target to get the sale price, so check the store tags or scan the product if unsure. For soda deals, you usually have to buy in multiples.
Note for Beverages: Prices are sometimes regional
*Note for Cold Cereals: Many contain non-vegan Vitamin D3. You can read my post HERE about it.
(Note for General Mills and Kellogg's, I only include coupons for "any" or the couple that do not contain Vit. D3.)
New Circle Coupons, We'll get new ones around midnight on Saturday that I'll add to our list & any deals, so check back often!
Target Circle app offers guidelines:

"Each Circle offer can be used for a maximum of 4 qualifying items per transaction, unless otherwise noted. Limit 1 Circle account per transaction and 6 Circle transactions per day."
Note: I've now separated this post into NEW DEALS (1st) & LONG-TERM DEALS (2nd) so you'll be able to see all the new deals more quickly. 🙂
Note on photos: Some may be illustrative of a product, but not the actual product. For example, I may use a general photo of apples I took to report on a sale on apples.
*Please check all ingredients carefully; some items will have some, but not all vegan products in their line.
SPECIAL DEALS:
We have a couple of Special Deals this week of note:
$40 off Purchase with New Red Card Offer:
10% off Target Circle Offer for Military:

Early Black Friday Deals:
Buy 2, Get 1 FREE on select plant-based items:
Over 40 items were included in this same sale in the past.! Items like Tofurky, Chao Cheese , Tofu, etc. Think of the refrigerated "Vegan Section" at your stores (if you have one!) to get an idea of what we can expect. There will be a full list available when the sale launches that I'll post here.
Update: See the full list now! Almost 40 items included!
NEW WEEKLY DEALS:
Pantry & Snacks
(See lots more Pantry Deals under long-term deals at the end)
belVita Breakfast Biscuits $2.99 Reg. price
Use the NEW 40% Off Target Circle app offer for belVita
Pay $1.79
Nature Valley Bars or Annie's Bars, select 2/$5
Use the $1/2 printable coupon for Nature Valley Bars
Look for peelie coupons on the boxes
Pay as low as $2

Select Good & Gather 10- to 12-oz. tortilla chips 2/$5
Archer Farms 21- to 38-oz. large trail mix $6.99
Good & Gather 7.5- to 13-oz. nuts 2/$11
Select Doritos, Smartfood Popcorn and Red Rock Deli kettle chips 2/$5
Select 9- 13-oz. Tostitos chips and 15- to 15.5-oz. salsas 2/$5
Refrigerated & Frozen
Select plant-based protein items
Buy two, get one free!
I'll add any additional savings when I get the list of what's included, see more info. above.
Update:
Use the NEW 15% Off Target Circle app offer for Miyoko's, a nice stack with the sale
Gardein 20-oz. frozen skillet meals $6.49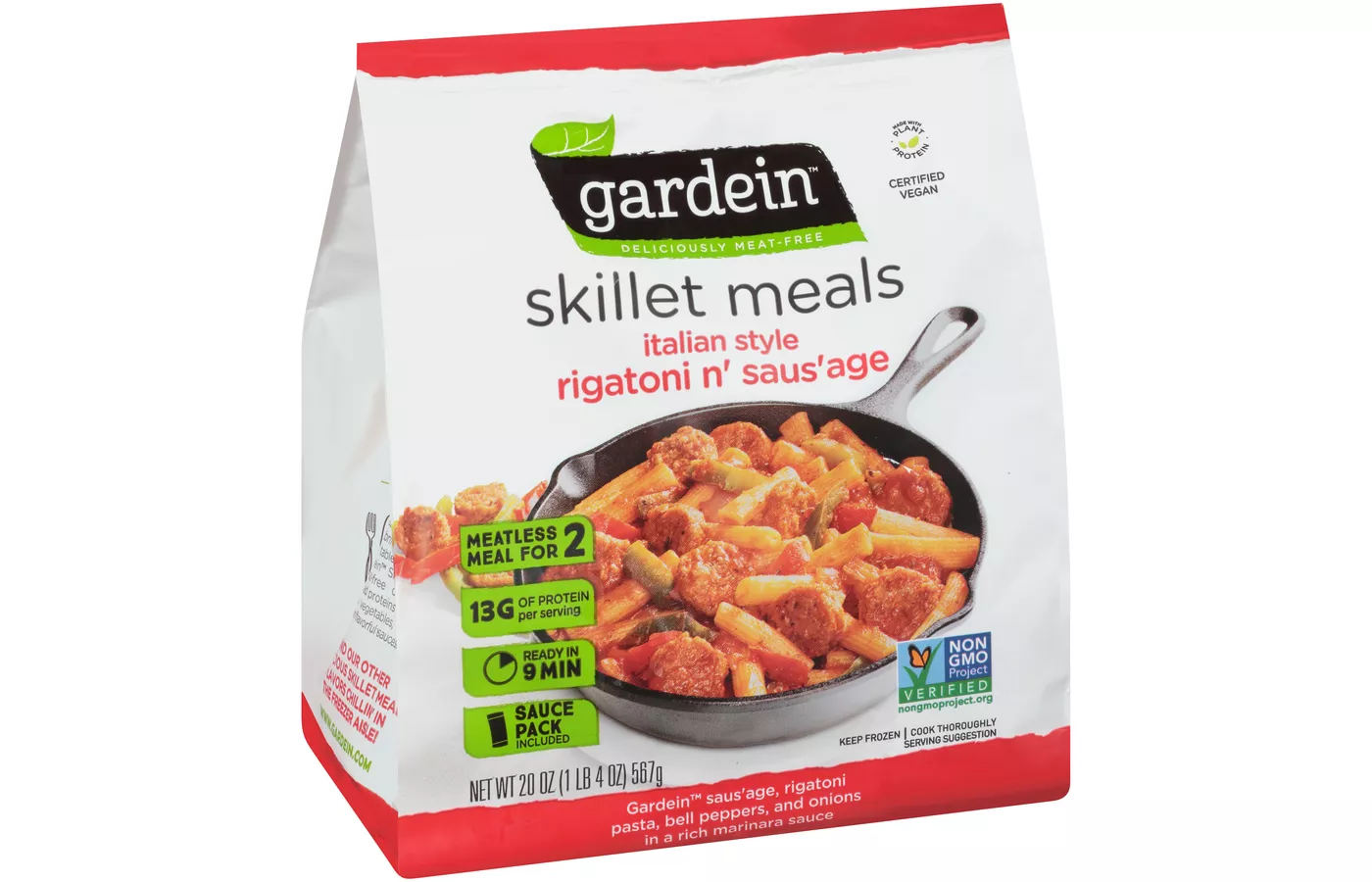 Gardein 8- to 13.7-oz. meat alternatives and 8.5-oz. breakfast bowls 10% Off
Suja 12- to 16-oz. beverages Buy two, get one free!
If included:
Submit for the $1/1 Ibotta for Suja shots or juice (separate offers) Limit 5 ea.
Silk & So Delicious single-serve yogurt 4/$5=$1.25 ea.
Use the $1/1 So Delicious coupon with newsletter signup
Use the $1/2 Silk Yogurt printable coupon HERE You may have to log into your Silk acct., or create one.
Pay as low as $.25 ea.


Simply 46-oz. almond milk 10% Off
Submit for the $1/1 Ibotta for Simply Almond Milk Limit 5
Califia 25.4-oz. creamers or 48-oz. coffee $3.99
Califia 48-oz. plant-based milk $3.79
Tropicana 52-oz. orange juice 2/$6
Select Healthy Choice Power Bowls and Sweet Earth frozen bowls and entrées 2/$7 Check for vegan
Select Healthy Choice Simply Steamers, Café Steamers and Sweet Earth burritos also on sale
Use the NEW 30% Off Target Circle app offer for Sweet Earth single serve entrees
Pay as low as $2.45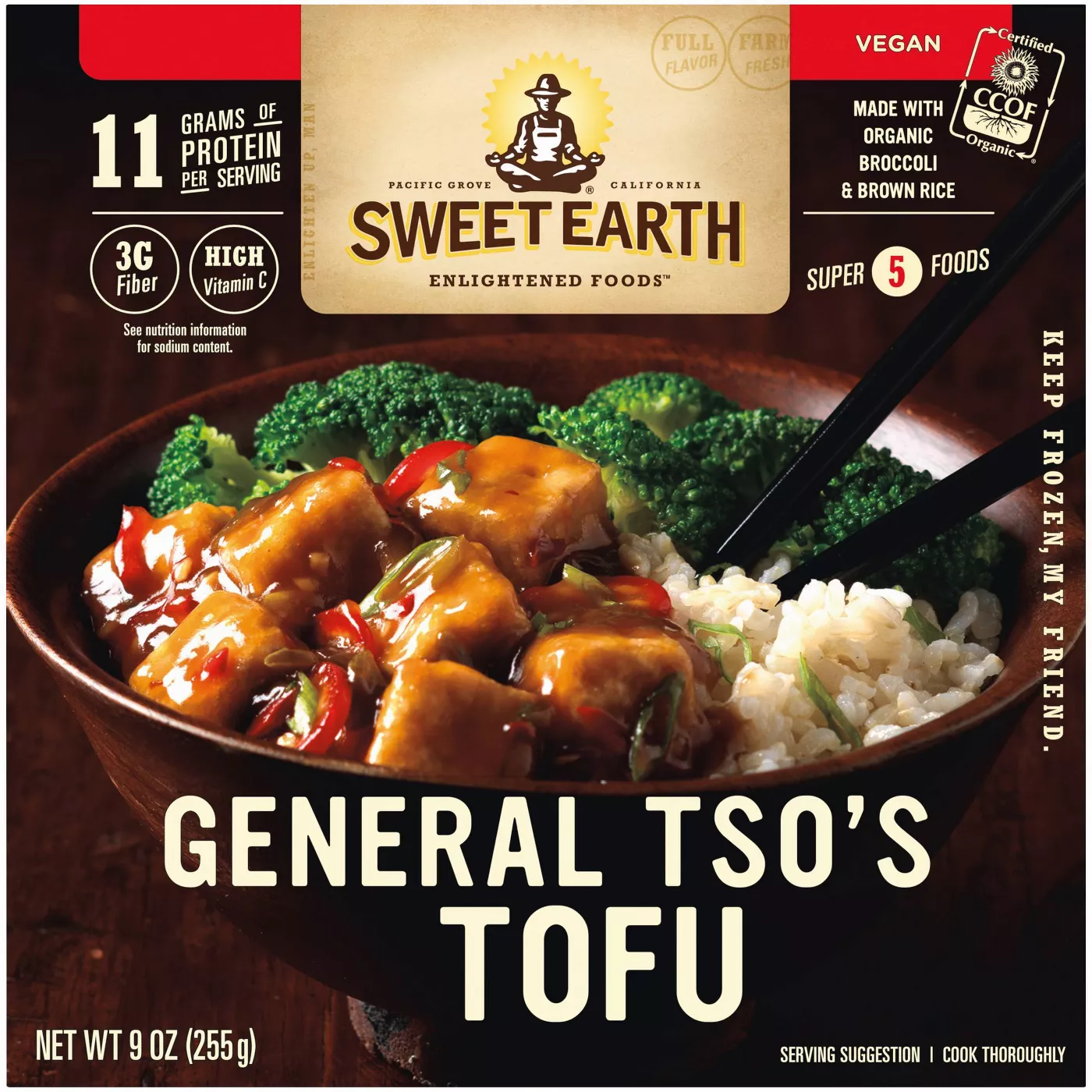 Beverages
Hint, LIFEWTR, Bolt24 and Smartwater beverage singles 10/$10
Coke, Sprite and more 12-pk. cans and 8-pk. bottles 3/$12
Dasani 24-pk. water, Smartwater 6-pk. water, Vitaminwater 6-pk. and Powerade 8-pk. drinks 3/$12
Starbucks 22-ct. single-cup coffee pods $13.49 ea. when you buy 2
Dunkin' Donuts 10- to 12-oz. ground or whole bean coffee $5.99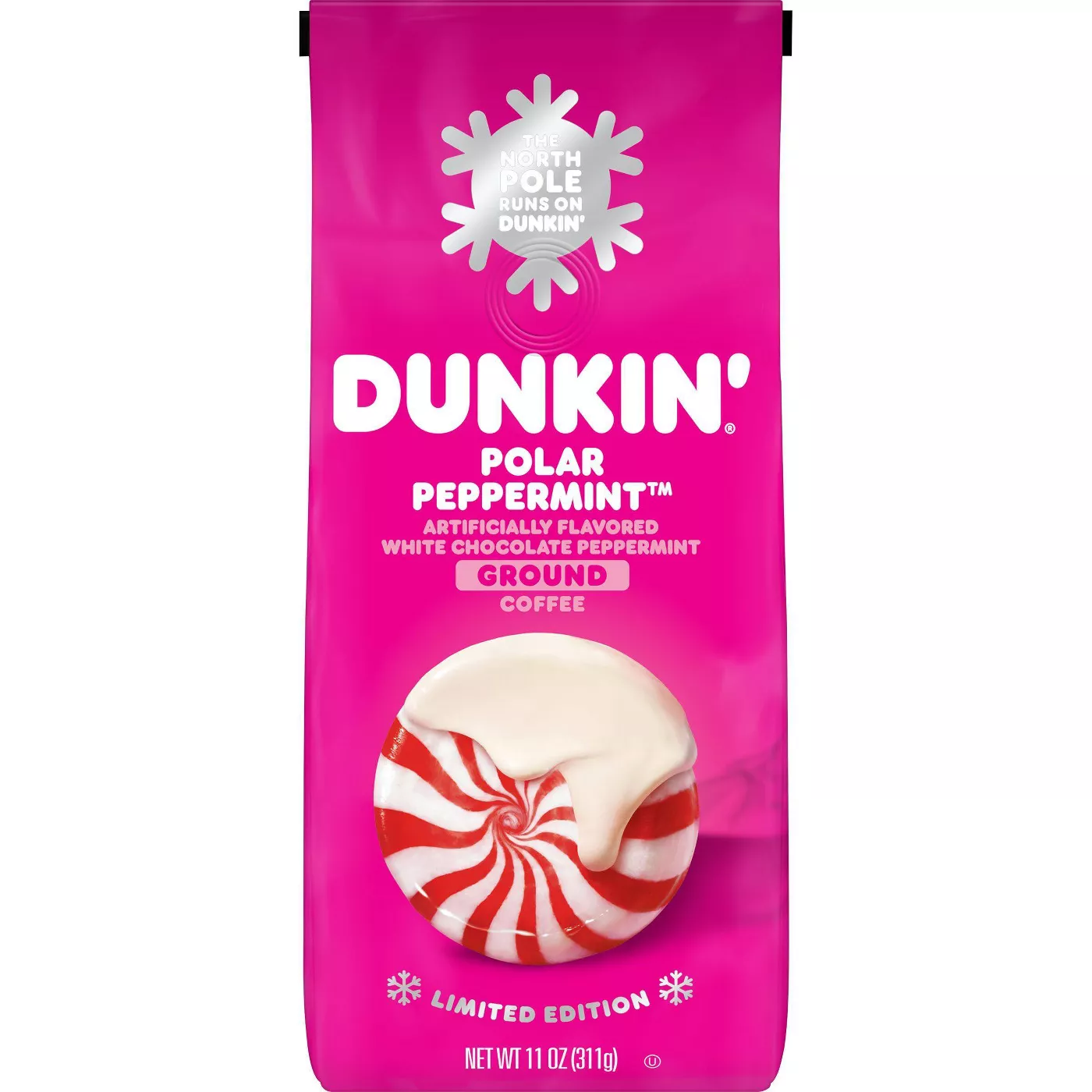 Beverage Deals also available for Online Order Pickup
LONGER-TERM DEALS:
Bananas $.29 ea., everyday price!
Quorn Patties or Nuggets $3.89 Reg. price Check for vegan, many aren't due to egg but some are
Use the $1/1 printable coupon HERE for Quorn
Submit for the $2/1 Ibotta for Quorn Patties or Nuggets 10.6 oz. (There are TWO offers for ea.!) Limit 5 ea.
Pay $.89
*Note: Offers state 10.6 oz., but the vegan ones I saw were of a different weight. I checked with my coupon guru, and she thinks it will work, but YMMV.
Country Crock Plant-Based Butter Tubs $2.49 Reg. Price
Use the $1/1 (instant) Coupon HERE when you sign-up for newsletter
Submit for the $1/1 Checkout 51 for ANY Country Crock Exp. 11/04 (may reset) Can't combine
Pay as low as $1.49
Crunchmaster Crackers $2.99 Reg. Price
Use the $1/1 Coupon Crunchmaster coupon HERE with newsletter
Lily's Chocolate Bars $3.79 (there is at least this one vegan one)
Use the $1/1 Lily's printable coupon
Submit for the $.75/1 Ibotta for Lily's Chocolates Limit 5
Pay $2.04
Reese Water Chestnuts 8 oz. $.99 Reg. Price
Use the $.50/1 Printable Coupon HERE (with newsletter signup)
Pay $.49
Market Pantry Whole Peeled Tomatoes 28 oz. $.95 Reg. Price Good price for this large can!
No coupons needed!
Market Pantry Tomato Sauce 8 oz. $.29 (Reg. Price)
No coupons needed!
Market Pantry Pasta, asst. $.85 (Reg Price)
No coupons needed!
Market Pantry Pasta Sauce, asst. $1.39 (Reg. Price)
No coupons needed!
Ortega Products, various
Use the $1/2 Printable Ortega Coupon HERE (scroll down the page)
Will make for some great deals!
Deal Ideas:
Ortega Whole Green Chilis $.99 (Reg. Price)
Use the $1/2 Printable Ortega Coupon HERE (scroll down the page)
Pay $.49 ea. when you buy 2
Ortega Taco Seasoning Mix $.79 (Reg. Price)
Use the $1/2 Printable Ortega Coupon HERE (scroll down the page)
Pay $.29 ea. when you buy 2
Ortega Taco Shells, asst. $1.49 (Reg. Price)
Use the $1/2 Printable Ortega Coupon HERE (scroll down the page)
Pay $.99 ea. when you buy 2
Market Pantry Canned Beans, asst. $.75 (Reg. Price)
No coupons needed!
Note: Last week some were priced at $.55, may still be at your store.
Market Pantry Canned Vegetables, asst. $.55 Reg. Price
No coupons needed!
Best Foods or Hellman's Vegan Mayo $4.29 Reg. price
Earth Balance Butter $2.72 (My store has a new lower price on this variety as shown in my photo below)
Additional Deals:
Use the app for Same-Day Delivery
Holiday Toy Catalog is out, plus there's a 25% off Circle app coupon:
Images used in this post are my own original photos or supplied by my advertisers with permission in the promotion of their products.
Target images credit: Shared with permission from their website