Highlights: Don't Miss the 3-Day Weekly Sale and $5 coupon!
Week-Long Deals: $.20 Corn, $2.48/lb. Cherries, BOGO Watermelons, $1.49 Bread Loaves, $1 Keebler Crackers, $1.99 Almond Milk & Much More for Less!
This post may contain affiliate links. If you click on one of my links, I may receive a small compensation at no cost to you. Thank you for supporting The Penny Pantry! Read My Disclosure Policy
General Guidelines for Safeway Shopping:
Safeway has a free mobile app where you can save all the store coupons you see in the ad (in the "Just for You" section). Personalized deals based on your purchase history, and occasionally some FREE items can also be found there! In addition, you'll receive points with every shopping trip which you can redeem for free items!
I post the "Best Deals" for plant-based groceries. The goal is to stock up when prices are at their lowest, buying enough until the next sale. Your all time lowest prices may be higher or lower than mine. I have verified prices since 1998 by keeping track with my Price List. The price book will guide you in paying the lowest prices.
All my deals are plant-based, spanning the range from WFPB (no oil and no sugar), to everything vegan. All are welcome! ♥
"Must clip or click coupon" means there is a coupon you have to use to get the price I list. You can clip the coupon in the paper ad or click and save the offer in the Safeway mobile app in the Just for You section.
Note: Must use Safeway Card to receive sale prices
Some prices may be regional; these prices are based on my area in the San Francisco Bay Area.
*Note for Cold Cereals: Many contain non-vegan Vitamin D3. You can read my post HERE about it.
(Note for General Mills and Kellogg's, I only include coupons for "any" or the couple that do not contain Vit. D3.)
Special Deals:
FREE Delivery for New Customers
Also: Get $20 off $100 orders with promo code TWENTY4U OR SAVE20 (for new customers)
Other codes to try:
$20 off First 3 Purchases plus Free Delivery: TWENTYOFF3 (new AND existing customers)
Cash in "Rewards" in the app for FREE Food!

Safeway Monopoly Deadlines: Deadline has been extended to 6/28 to redeem Instant Win type tickets
Information on how to get FREE food with the online game HERE
Happy Saving! 🙂
Vegan Items included:
Large Hass Avocados 3/$5=$1.66 ea.
Sweet Strawberries 2 lbs. $5
Dozen Bagels $5
Gardettos Snack Mix, Bugles Corn Chips or Chex Mix Snack Mix 5/$5
Nabisco Snack Crackers 3/$5
Submit for the $1/2 Checkout 51 for Triscuits Exp. 6/24
Pay as low as $1.16 ea.
Signature SELECT Animal Crackers 30 oz. $5
Thomas' Breakfast Items 2/$5
Tropicana Orange Juice 89 oz. $4.99
Nestlé Outshine Novelties or Häagen-Dazs Novelties 2/$5 Check for vegan
Signature SELECT Ice Pop 24 ct. 2/$5
Green Mountain or Original Donut Shop Coffee 12 ct. K-cups $5
Pepsi 20 pack , Rockstar 4 pack or Lipton Tea 12 pack $5
Regular Sale:
Produce
Rainier or Red Cherries $2.48/lb.
Corn 5/$1=$.20 ea. Limit 12
Sweet Organic or Conventional Strawberries 2/$6
Cucumbers or Green Bell Peppers 10/$10 Everyday Price
Large Personal Watermelon Buy 1, Get 1 FREE!
Large Cantaloupe 2/$5
Pantry & Bread
Signature Select Variety Bread 24 oz. or Buns 13-14 oz. $1.49 This is for the nicer loaves, great price on these!
Must Clip or Click Coupon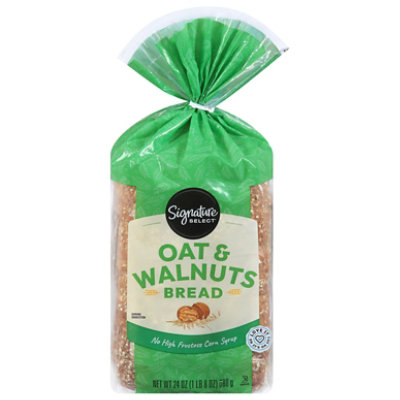 *Large General Mills Cereal or Nature Valley Bars $1.99 Check for the bars without honey
Must Clip or Click Coupon
Use the $.50/2 printable coupon for Nature Valley Bars
Use the $1/2 Sunday newspaper coupon for Nature Valley in 6/07
Bush's Best Baked Beans or Bush's Best Grillin' Beans 2/$5 Check for vegan
Signature SELECT Salsa 24 oz. 2/$5
Sweet Baby Ray's Barbecue Sauce $.99
Use the $1/3 Coupon in Sunday's Newspaper 5/17 for Sweet Baby Ray's Exp. 6/30
Pay $.66 ea.
If New Sugar-Free included: Use the $1/1 newspaper coupon in 5/17 Sunday's newspaper
=FREE!
Signature SELECT Ketchup 32 oz. 2/$5
Mott's Applesauce Jars 23-24 oz. 2/$4
Guittard Baking Chips $3.49 Semi-sweet & Dark Chocolate are vegan
Snacks & Treats
Clif Bars 10/$10
If included:
Submit for the $.50/1 Ibotta for Nut-Filled Clif Limit 5
Pay as low as $.50 ea.
Larabars 10/$10
Nabisco Family Size Cookies Buy 1, Get 1 Free!
Keebler Club or Town House 2/$4
Must Clip or Click Coupon
Submit for the $1/1 Ibottas for Keebler Crackers (2 separate offers)
Pay $1 ea.
O Organics Popcorn or O Organics Tortilla Chips 2/$4
Lay's Kettle Potato Chips, Lay's Potato Chips or Poppables 2/$5
Lay's Stax Potato Crisps 4/$5
Kettle Brand Chips 2/$5
Planters Peanuts 16 oz. or Casa Sanchez Tortilla Chips 14 oz. 2/$5
Signature SELECT Candy Bags Buy 1, Get 1 FREE!
Theater Box Candy $.99
Mars Share Size Candy (includes Skittles) Buy 3, Get 1 FREE!
Must Clip or Click Digital Coupon
Refrigerated/Frozen
Open Nature Almond Milk $1.99
Must Clip or Click Coupon, Limit 4
Häagen-Dazs Ice Cream 14 oz. Buy 1, Get 1 FREE! Check for vegan
Talenti Gelato 2/$7 Many are vegan, be aware that some non-dairy aren't!
Florida's Natural Orange Juice 52 oz. 2/$6
*So Delicious Ice Cream or So Delicious Novelties $4.99 Good thru 6/26
Silk or *So Delicious Yogurt 2/$3 Good thru 6/26
Use the $1/1 Silk Milk printable coupon HERE
Submit for the Ibottas for So Delicious: $.50/1 Coconutmilk Yogurt, $.25/1 Oatmilk Yogurts
Pay as low as $.25
Activia Plant Based Yogurt 4/$5=$1.25 ea. Good thru 6/26
Silk 64 oz. Oat Yeah Milk $2.99 Good thru 6/26
Use the $1/1 Silk Milk printable coupon HERE
Pay as low as $1.99
Additional Dairy Sales good thru 6/26:
Submit for the $1/1 Ibotta for So Delicious OAT Creamer Limit 5
*There's also a So Delicious Ibotta Bonus for OAT products $1.50 Ibotta Bonus, Buy 2 So Delicious Oatmilk products (yogurt, creamer or frozen dessert) in 2 transactions
Daiya Products, as pictured 20% off! Good thru 6/26
FREE SABRA DARK CHOCOLATE DESSERT DIP & SPREAD FREE WHEN YOU BUY ONE (1) SABRA 24 OZ CHEF SIZE HUMMUS Good thru 6/26
Submit for the $.75/1 Ibotta for Sabra Dark Chocolate Dip
Beverages
FREE Core Organic Hydration with Ibotta Offer!
Submit for the Ibotta for FREE Core 16.9 oz. ONLY
Signature SELECT Coffee 24.2 to 30.5-oz. Can $5.99
Mott's Apple Juice 64 oz. 2/$4
Nestlé Splash Water 6 pack or Core Hydration Water Singles 10/$10
Powerade Singles $.88
Pure Leaf Tea or Sobe Tea Singles 10/$10
Coca-Cola Energy Drinks or Glacéau smartwater Singles Buy 2, Get 2 FREE!
Crystal Geyser Alpine Spring Water 35 pack or La Croix Sparkling Water 8-12 pack $3.99
Snapple Tea or 7Up Products 6-pack, 7.5-oz. mini cans or 6-pack, 16.9-oz. bottles Selected varieties Buy 2, Get 1 FREE!
Coca-Cola or 7Up 12 pack cans or 8 pack bottles $3/11