This post may contain affiliate links. If you click one of my links, I may receive a small compensation at no cost to you. Thank you for supporting The Penny Pantry!
Safeway has a free mobile app where you can save all the store coupons you see in the ad (in the "Just for You" section). Personalized deals based on your purchase history, and occasionally some FREE items can also be found there! In addition, you'll receive points with every shopping trip which you can redeem for free items!
I post "THE BEST" deals! The goal is to stock up when prices are at their lowest, buying enough until the next sale. Your all time lowest prices may be higher or lower than mine. I have verified prices since 1998 by keeping track with my Price List. The price book will guide you in paying the lowest prices.
All my deals are plant-based, spanning the range from WFPB (no oil and no sugar), to junk food vegan, and everything in between. All are welcome! ♥
Safeway prices may be regional; these deals are based on prices for the San Francisco Bay Area.
Note: Must use Safeway Club Card to receive sale prices
Holiday Cheer Promotion: Receive a $5 gift card for every 10 points earned. Look for signs on participating products throughout the store. Earn thru 1/1/19
Produce
Large Honeycrisp Apples $1.47/lb.
Large Sweet Gold Pineapple $1.47 ea. Great Price!
Mandarin Cuties 3 lb. bag $3.47
Large Navel Oranges $1.49/lb.
Pomegranates $5/2=$2.50 ea.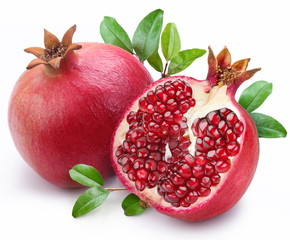 Driscoll's Sweet Blueberries 1 pint $5.99
Green Giant Fresh Green Beans 24 oz. $3.99 clip or click coupon $3.99
Limit 1
Celery $3/2=$1.50 ea.
Green Onions, Radishes or Parsley $.99
O Organics Fresh Herbs $3/3=$1 ea.
O Organics Salad Blends 16 oz. $5
Sweet Potatoes, Red or Golden Yams $.99/lb.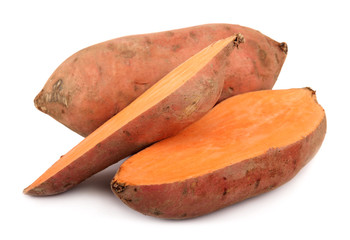 Snacks
Lay's Family Size Potato Chips $1.99 Must buy 3 for sale price
Kettle Potato Chips $5/2
Use the $1/2 Coupon HERE
Pay $2 ea. when you buy 2
Fritos $5/2
Calidad Tortilla Chips $1.69
Signature Select Salsa 70 oz. $4.99
Nabisco Snack or Ritz Crackers Buy 1, Get 1 FREE!
Beverages
Simply Juice, asst. $6/2
Use the $1/2 Just for U Coupon
Pay $5/2=$2.50 ea.
La Croix Sparkling Water 8 or 12 pack $9/2=$4.50/pack as low as $.37/can
Perrier Sparkling Water 10 pack cans $3.99/10 cans=$.39/can
Signature Select Apple Juice 64 oz. $4/2=$2 ea.

Crystal Geyser Bottled Water 35 pack $3.99=$.11/bottle
Coca-Cola, 7Up, Dr. Pepper or Pepsi $12/4
Use the Just For U app coupon $2/4
Pay $10/4=$.21/can
7Up 2 Liter Bottles $4/3=$1.33 ea.
Starbucks Coffee 12 oz. bags or 10 ct. K-cups $5.88 clip or click coupon


O Organics or Martinelli's Sparkling Apple Cider $1.99

Frozen
Signature Kitchens Frozen Vegetables 32 oz. $1.98 click or clip coupon
Pantry
Best Foods Mayo 15-36 oz. Buy 1, get 1 FREE!
Signature Select canned Olives $5/4=$1.25 ea.
Signature Select canned Vegetables $.69
Post Cereal $1.99
Betty Crocker Frosting or Cake Mix $.99 clip or click coupon (some are vegan)
$5 Friday Good only on 12/21
Large Hass Avocados $5/5
Use the $.75/3 coupon previously available if you have it, Exp, 12/31
San Luis Sourdough $5/2 (Orowheat is also $5/2, but all the ones I have checked lately were not vegan, but YMMV!) 🙂
Pillsbury Crescent Rolls $5/5 (Both the regular and the Hawaiian Crescent Rolls are vegan)
Use the $.30/1 Coupon HERE
Pay $.70 ea.!
Signature Select Pasta Sauce or Lasagne dry pasta $5/3
Tropicana Orange Juice 89 oz. $5
Signature Farms Honey Crisp Apple Cider 128 oz. $5 (every day price)
Mission Fajita Flour Tortillas 20 ct. $5/2=$.12/tortilla
San Pellegrino, Perrier or Acqua Panna Water 1 Liter $5/5
Planter's Peanuts 16 oz. $5/2