This post may contain affiliate links. If you click one of my links, I may receive a small compensation at no cost to you. Thank you for supporting The Penny Pantry!
Safeway has a free mobile app where you can save all the store coupons you see in the ad (in the "Just for You" section). Personalized deals based on your purchase history, and occasionally some FREE items can also be found there! In addition, you'll receive points with every shopping trip which you can redeem for free items!
I post "THE BEST" deals! The goal is to stock up when prices are at their lowest, buying enough until the next sale. Your all time lowest prices may be higher or lower than mine. I have verified prices since 1998 by keeping track with my Price List. The price book will guide you in paying the lowest prices.
"Must clip or click coupon" means there is a coupon you have to use to get the price I list. You can clip the coupon in the paper ad or click and save the offer in the Safeway mobile app in the Just for You section.
Note: Must use Safeway Card to receive sale prices
Happy Saving! 🙂
Pick 4 or More Sale:

Must buy 4 or more for sale price
(There will be some vegan items; check for those)

Nature Valley Bars $1.69 (some do not contain honey)
Use the $.50/2 printable coupon HERE Exp. 01/31
Pay $1.44 ea.
Annie's Toaster Pastries $1.99

Annie's Granola or Crispy Bars $1.99
Nature Valley Protein Bars $1.99 (I have not checked these, "protein" bars usually contain non-vegan milk)
Annie's Cookies or Crackers $2.49
Bugles, Chex Mix or Gardetto's $.99
Use the $.50/2 printable coupon HERE Exp. 1/31
Pay $.75 ea.!

Muir Glen Tomatoes 28 oz. $2.49
Use the $.50/1 printable coupon HERE Exp. 1/31
Pay $1.99 ea.
Cascadian Farm Organic Cereal or Granola Bars $1.99
Use the printable coupons $1/1 Cereal or
$1/2 boxes Granola Bars HERE or HERE
Pay as low as $.99 ea.!
General Mills Cereal $1.69 (These Shreds are the only GM vegan cereals I have found that do not contain Vit. D3).


Special Progresso Soup & Cracker Deal:
(there are several vegan flavors; check for those)
Regular Weekly Sale:
Produce
Large Navel Oranges $.99/lb.
Fuji Apples .99/lb.
Mangos $10/10=$1 ea.
Texas Red Grapefruit $.99 ea.
O Organics Salad Blends 16 oz. $5 (Everyday price)
Sweet Red Raspberries, Blackberries or Blueberries 6 oz. Buy 1, Get 1 FREE!
Snacks
Clif or Luna Bars $.88 ea.


Doritos Tortilla Chips 9.25-10 oz. Buy 1, Get 1 FREE! The spicy sweet chili flavor is vegan!


Lay's Potato Chips or Poppables $5/2=$2.50 ea.
Nabisco Crackers or Oreo Family Size $6/2=$3 ea.


Snyder's Specialty Pretzels 8-16 oz. $5/2=$2.50 ea.
Trident or Extra Gum $10/10=$1 ea.
Refrigerated & Frozen

O organics Frozen Blueberries, Strawberries
or Mango Mixed Fruit 48 oz. $9.99
Signature Select Orange Juice 52 oz. $2.99
Pantry
Oroweat Bread, English Muffins, Thins or Buns (I have found very few are vegan)
Buy 1, Get 1 FREE!
Signature Select Cereals 15.5-13.5 oz. $1.49 Must clip or click coupon
(check for Vit. D3)
Quaker Cereal 18-20 oz. Buy 1, Get 1 FREE!
Submit for $.50/1 Ibotta for Life Cereal HERE


Rosarita canned Refried Beans $5/4=$1.25 ea. (vegetarian and fat free are vegan)
DeCecco Pasta Buy 1, Get 1 FREE!
Use the $.75/1 Checkout 51 Offer HERE Exp. 01/09
Signature Select Sandwich Bread 22 oz. $1.99
Prego Pasta Sauce 14.5-24 oz. $4/2=$2 ea.
Beverages
Almond Breeze Almondmilk half gallon $2.99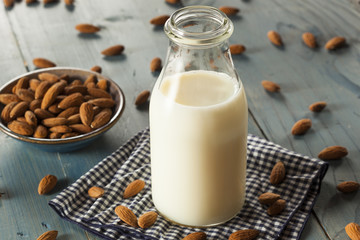 Starbucks Coffee 10 ct. K-cups $5.99 Must clip or click coupon
Signature Select Apple Juice 64 oz. $1.99 Must clip or click coupon
Signature Select or O Organics Coffee 26-32 oz. $11.99=as low as $5.99/lb.
Refreshe Soda Seltzers or Soleil 12 pack cans $9/3=$.25/can
Refreshe Water Bottles 24 pack $5/2=$.10/bottle
Pepsi 12 pack cans $11/3=$.27/can
Dr. Pepper 12 pack cans $6/2=$.25/can
$5 Friday Sale Good on 01/04 Only
Oven Joy Sandwich Bread 16 oz. $5/5
Mandarin Cuties 3 lb. bag $5=$1.66/lb.
Large Hass Avocados $5/3=$1.66 ea.
Pepsi 20 pack cans $5=$.25/can
Mission Fajita Flour Tortllas 20 ct. $5/2=$.12 per tortilla
Nabisco Tray Packs 12 ct. $5/2=$.21 per single pack
Snyder's, Kettle and Cape Cod variety pack 16 ct. $5=$.31 per single pack
Tropicana Orange Juice 89 oz. $5