This post may contain affiliate links. If you click on one of my links, I may receive a small compensation at no cost to you. Thank you for supporting The Penny Pantry! Read My Disclosure Policy
In my Penny Pantry Facebook Group, I post many deals & info. throughout the day including freebies, deal updates & changes, Amazon Deals, meals & recipes, food discounts I run across + more! Some are more timely than others: the Amazon Warehouse Deals tend to come and go quickly, so Facebook is a good platform for me to let you know about those deals quickly.
Posts here on my website take longer to write and deliver, so I primarily use it for Weekly Grocery Deals, and other deals I think you may want to reference later. But, I'd like to bridge that gap as not everyone is on Facebook. Plus, it may be nice to have the Daily Deals together, as the Facebook feeds don't run exclusively chronologically.
So, I'll try this out and see how it goes! Please let me know if you think this will be useful as a companion to my Facebook posts. And, if you're on Facebook and haven't joined our group yet, I hope you will join and become part of our active, supportive vegan community! <3 Amy
Note on photos: Some may be illustrative of a product, but not the actual product. For example, I may use a general photo of apples I took to report on a sale on apples.
Happy Saving!
The Penny Pantry Daily Digest for Tuesday, 9/01
Weekly Posts:
Today is the day I post NEW Grocery Store Weekly Deals that start tomorrow. Sprouts & Safeway are done, and Grocery Outlet and Whole Foods will be up later tonight.
All NEW Sprouts Weekly Deals

– Starts Tomorrow! We have LOTS of new app coupons today, many are BOGO. I've added these to the list, and will do more matchups later today, so check back for those! Don't Miss: Red Grapes $.98/lb., Cucumbers or Green Bell Peppers $.50 ea., the Buy 1, get 1 FREE Sale continues, many new items in the ad, and the stores may have even more.
Safeway All NEW Weekly Deals

– Starts Tomorrow! Highlights: $.20 Corn, $3.88 Watermelons, Buy 1, Get 1 FREE: Condiments, Beyond Sausage & Burgers, Buns + Much More for Less!
All NEW Drugstore Deals

– Starts Sunday! Save on Blue Diamond Almonds & Milk, Coffees, BOGO Vlasic Pickles & Heinz Condiments, Snacks & More for Less!
All NEW Target Deals – Starts Sunday! Highlights: Deals on

Morningstar, 40% off Pasta Again, Many Sales on Produce, $2 Lay's Chips, Kite Hill Dip $1.65, Daiya Pizza & Cheesecake Deal + More for Less!
Grocery Deal Highlights:
Sprouts Sneak Peek

–

Beyond Burgers will also be Buy 1, Get 1 FREE starting Wed.

, same as Safeway (although theirs includes sausages!)
Sprouts:

Munk Bars $.49 ea.!

These are normally priced at $6.99 ea. We got a new BOGO Sprouts app coupon we can stack with our $3 Ibotta. I added this to our Sprouts deals here:
Safeway:

Upcoming

Really Good Nature Valley Bars Deal

! This won't be until Friday, but you may want to plan ahead, print extra coupons for this one. I got a high-value $1.75/3 Safeway app coupon that will make these

$.66 per box, even less with another rebate

we have. The Friday Sale is ONE Day only, FYI. Details here at the end of my post:
Amazon Deals:
These are some of the Amazon deals I shared today that tend to be longer-term. Be sure to check my Facebook Group for lots of deeply discounted faster-moving deals throughout the day, too!
WOW! In Today's Deals, BIG discount on this set of Rubbermaid Pantry Organizers with airtight lids. Discount may not be reflected in price below
Another Pantry Organizer in Today's Deals. This holds up to 36 cans, perfect for our case deals.
Nice discount on this Wilton Chocolate Pro Chocolate Fountain – Chocolate Fondue Fountain, 4 lb. Capacity. We have a similar one, and found melting chocolate chips worked great! Trader Joe's is my cheapest source for chocolate chips at $1.99/bag. The semi sweet are vegan, but not the chocolate chunks. Click to see discounted price
This is a new sale in Today's Deals,

up to 40% off Snack Foods!

This link is to all the items, please check ingredients. Here are a couple items that caught my eye:
Great deal on this Kitchen Faucet Sprayer with a

60% off promocode!

The deal is good thru the end of today. Use promocode 60D7BCSV.
WOW! Great Outlet deal on this Extra Large Silicone Baking Mat for Pastry Rolling with Measurements Pastry Rolling Mat, Reusable Non-Stick Silicone Baking Mat. You'll need this to make my tofu pumpkin pie, yes?
Books, Books + More! Buy 3 for the Price of 2 Sale, includes over 1300 items, many of which are kids' books and educational workbooks. A lot are already deeply discounted. Pick 3, and only pay for 2!
Vegan (affordable!) Faux Leather Combat Boots! 10 colors currently available, OMG I LOVE the pink ones! And the red! Those are in faux suede. These zip up in the back, too.
WOW! Rare savings on Apple Airpods with Charging Case. Thru 9/02, select items in Amazon Warehouse are an additional 20% off, including these Airpods! They are "used, in like new condition". If you or your kids have wanted these, this is a great deal! The extra 20% will come off at checkout.
Great Warehouse deal on the Kindle edition of Isa's Vegan Brunch Cookbook! I have this cookbook and love it! I've made many of the baked goods oil-free, too.
Grab a case of Amy's Chili for 40% off! There's a S&S coupon on this, can cancel anytime. We did this recently with a case of Vegetarian Heinz Beans, easy! Amy's Organic Medium Chili, Vegan, 14.7-Ounce (pack of 12)
HALLOWEEN
Nice set of Halloween Cookie Cutters, 15 PCS. I have fond memories of making Halloween Cookies as a child. We used raisins for decorating and that looked great with the orange frosting. Be sure to check sprinkles etc. for non-vegan confectioner's glaze!
🎃I'm starting to see a few vegan Halloween chocolates/candies available to order. This one has a shipping charge. We will get others, and my favorite place to order vegan candy should have their Halloween candy available soon.
It is also VERY easy to make your own Halloween chocolates with silicone molds. Melt vegan chocolate chips, pour and let set! These can be reused every year, too! I thought this was a good value for three trays, but there are many others as well. 3 PCS Silicone Halloween Ghost Pumpkin Baking Mold Set.
🎃Funny vegan Halloween shirt! It's hard to see here, but it says "Graaains!" LOL.
🎃 40% off S&S Coupon still available! Nice to have a vegan mix of Halloween treats. Not sure what Halloween will look like this year, but I'll still have a treat basket for my daughter and goodie bags for neigborhood kiddos. SOUR PATCH KIDS Candy, OREO Mini Chocolate Sandwich Cookies and SWEDISH FISH Candy Halloween Candy Variety Pack, 1 – 65 Trick or Treat Snack Packs. 🎃
🎃 Another FREE Vegan Halloween Cookbook with Kindle Unlimited: The Ghoulish Gourmet: A Bewitching Collection of Vegan Halloween Recipes.
Pumpkin Spice Season
…Kicked Off This Week at The Penny Pantry Today! I'll leave some of our deals up:
This McCormick Pumpkin Pie Spice has a 40% S&S coupon, too! When I make my tofu pumpkin pie, I always add a tsp. of this, plus the individual spices. Makes it perfect to me!
Since Pumpkin Spice Season kicked off at The Penny Pantry yesterday, I was thinking about pumpkin bread, yum! There is a 40% off Subscribe & Save Coupon for this King Arthur Flour, Pumpkin Bread + Muffin Mix, Gluten Free, 12 Ounce. Can easily make vegan.
And here's another pumpkin bread/muffin mix with a 40% off S&S coupon: Simple Mills Almond Flour Baking Mix, Gluten Free Pumpkin Bread Mix, Muffin pan ready.
If you or your kids are taking college classes

, be sure you are getting your

Prime discount

! It starts with 6 months of FREE Prime, then 50% off thereafter. All that is required is an assigned (.edu) college email.
Prime Student 6-month Trial
Be sure to check my Facebook Group for lots of deeply discounted faster-moving deals throughout the day, too!
Coupons & Rebates:
Safeway:

I'm seeing

lots of new coupons in the app today!

I'll add to our Weekly Deals today, some will improve our deals even more. I spotted Buy 1 Get 1 FREE Silk or So Delicious Yogurt, several Lightlife, Starbucks Fall flavors +More! You can see them all here:
Sprouts:

The 1st of the month means

NEW app coupons.

There are so many great new ones that came out today, including many Buy 1, Get 1 FREE! Be sure to check, and I'll add any really good ones to our Weekly Deals post.
Here are the

Sunday Newspaper Grocery Coupons

we are expecting in tomorrow's newspaper. The major cities will tend to have most, if not all of these, whereas smaller areas may not. For instance, when I subscribed to the San Francisco Chronicle, I got every coupon on the preview lists. Now, I have a subscription to the Contra Costa Times (smaller area) and usually miss out on a couple. There are many on the list for tomorrow! $1/1 Chobani Oatmilk, $1/1 Best Foods (use for vegan mayo) + More!
Printable Coupons: You may want to print ones you like now while they are still available, and hold for a sale. You are allowed to print two of each.
Freebies:
FREE Children's Books from Kellogg's!

This is a very nice freebie, and easy! One Box=One Free Book, get up to 10 free. Can even donate if you prefer. There is a full list of participating products, some aren't vegan, but there are plenty that are.
This is a HUGE 99 Cents Store Giveaway,

9 winners will get a pallet of $3,500 worth of products

delivered by this big pink truck. There's no guarantee that everything will be vegan, however. I thought I would enter with the idea that if I win to donate what I can't/won't use. Open to residents in 4 states, including mine in CA.
Two FREE Bags of plant-based Siren Bites!

Thanks for the heads up on this deal Jesse. Print a BOGO coupon at this link, then submit for a BOGO Ibotta offer. Be sure to check the list of stores for the Ibotta, and save the offer per usual b4 you purchase.
FREE Miyoko's Butter Offer

! The offer is for the Cultured Vegan Butter. This is from her website, so it's legit. 🙂 Use code VICTORY after placing in cart, will be free with $34.99 orders of other products.
Possibly

FREE Dr. Praeger's Sliders!

I HAVE received free product coupons form this platform before, hope you guys get these! Certified vegan. There are other vegan products to try for, too!
Reminder that we have this nice Ibotta for

FREE pasta sauce!

This stuff is really good (I had it when it was free last year, too). Not something I would normally buy due to the price, so nice to get it for free! Some are reporting that there's is priced $1 higher than the rebate. I believe this happened last year, too, then we started to see sales that took care of that. WOW!

FREE

with

a new Ibotta offer

! This just came up. We had this offer last year, too, and I got one. This stuff is really good, and a nice freebie for a $6 item. Grab your Free Barilla Vero Gusto Sauce today with the Ibotta found here:
Other Online Deals: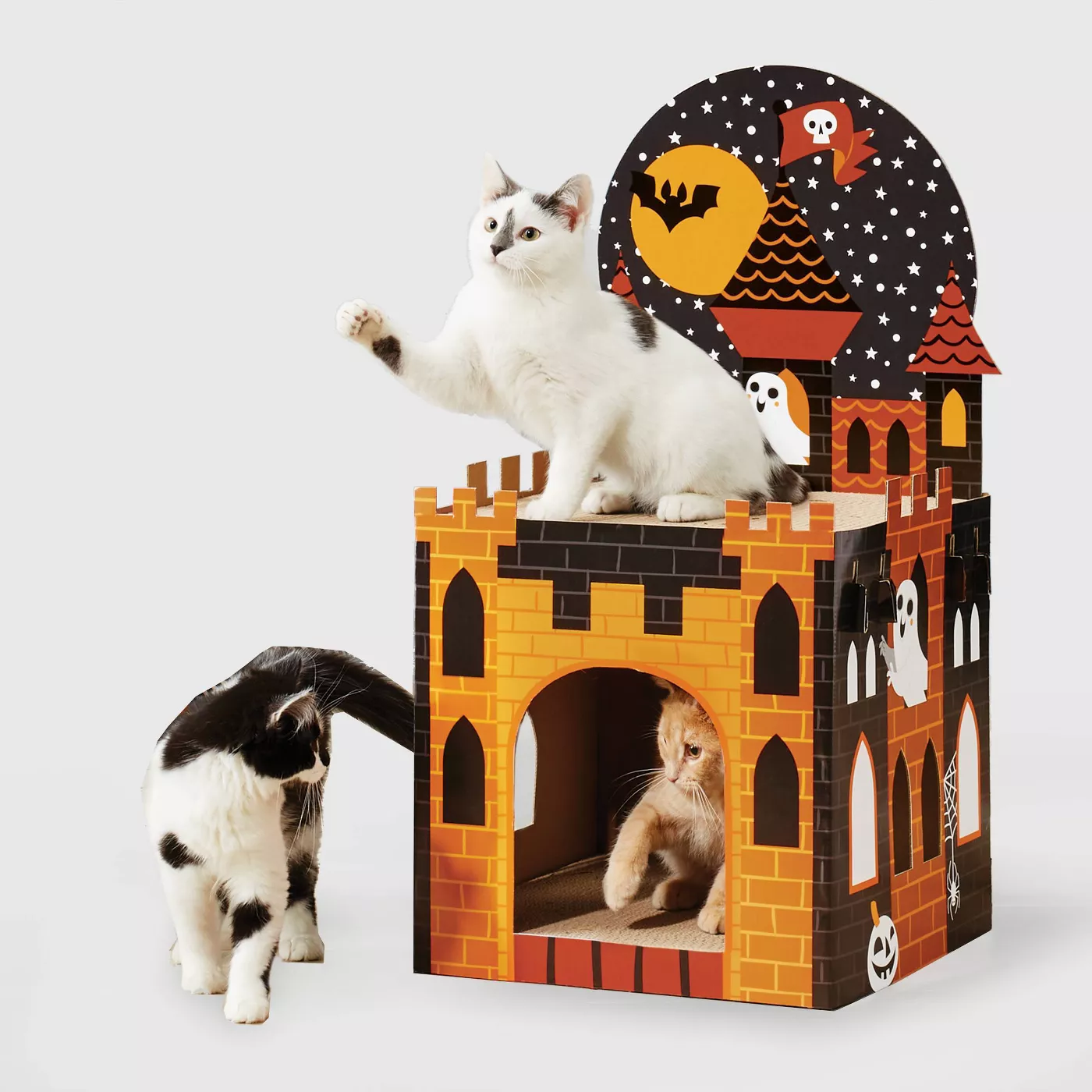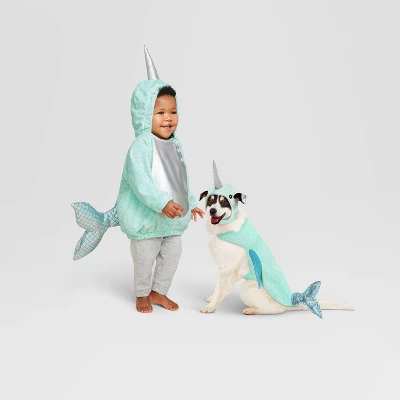 The Home Depot

has a nice sale on

Kitchen Organization Products

right now, sale goes all the way into October. Their website is also a great resource for project ideas: there are how-to videos, lots of Pinterest-worthy decorating & idea photos + more!
Whole Foods Delivery:

You can use my deals list to shop online, too! If Whole Foods Delivery is in your area, you'll get the same sale prices plus the extra 10% off for Prime on the regular sale items. I"ve included links to online shopping in my post:
Recipes & Meals
We've been enjoying leftover ribs for the last couple of days:
We need

tofu pumpkin pie

to go with our tofu turkey! (Looks like some of my pix need to be reloaded, for some reason I always lose some with WordPress updates.) Here's me and my weegan making pie together one year. I love this pie! (and my girl! ❤) I use fresh pumpkin, and last year I steamed it in my Instant Pot. I'll add those instructions to the recipe.
Last year, I found these

$1.99 pumpkins at Grocery Outlet!

Perfect for pie. I make a lot of pumpkin puree in the Fall, then freeze it for use in quick breads during the year. One year, I spotted $.99 pumpkins at Smart & Final after Halloween, carefully choosing a few. While in line, the manager asked if I wanted more for FREE! Yes, please! I got eight FREE pumpkins.
Vegan Meal Delivery Options:
Grubhub:

Grub Hub Deals: I'm seeing lots of

FREE Vegan Delivery Options

in my area! (No special code required).

Offers tend to be regional, but you should have some FREE offers for delivery, too. Fast Food tends to offer Free Delivery, like Taco Bell and Burger King. Some even have additional $ off discounts.


Other Promo Codes for NEW Customers:
$7 off $12

with code AFF7

25% off first order of $15+ app only

with code AFF25
Veestro Vegan Meal Delivery: I have a new promo code to share: New customers get 30% off subscription with code CONTACTLESS.
Purple Carrot: The $30 promocode is still good, use this code: carrot30. The one on the site is only for $20 off.
Update: Looks like the NEW Pinterest setting is working well on my site, pin away!
🙂 You can now pin any of my recipes
Happy Saving Everyone! <3 Amy
Images used in this post are my own original photos or supplied by my advertisers with permission in promotion of their products.
Target image credit: shared with permission from their website