This post may contain affiliate links. If you click on one of my links, I may receive a small compensation at no cost to you. Thank you for supporting The Penny Pantry! Read My Disclosure Policy
In my Penny Pantry Facebook Group, I post many deals & info. throughout the day including freebies, deal updates & changes, Amazon Deals, meals & recipes, food discounts I run across + more! Some are more timely than others: the Amazon Warehouse Deals tend to come and go quickly, so Facebook is a good platform for me to let you know about those deals quickly.
Posts here on my website take longer to write and deliver, so I primarily use it for Weekly Grocery Deals, and other deals I think you may want to reference later. But, I'd like to bridge that gap as not everyone is on Facebook. Plus, it may be nice to have the Daily Deals together, as the Facebook feeds don't run exclusively chronologically.
So, I'll try this out and see how it goes! Please let me know if you think this will be useful as a companion to my Facebook posts. And, if you're on Facebook and haven't joined our group yet, I hope you will join and become part of our active, supportive vegan community! <3 Amy
Note on photos: Some may be illustrative of a product, but not the actual product. For example, I may use a general photo of apples I took to report on a sale on apples.
Happy Saving!
Weekly Posts:
When I shop Weekly Sales, I want to pay the lowest price that an item comes up for over time. For non-perishables, I'll buy enough to last until the next sale. For perishables like fresh fruit & veggies, I may buy apples this week if on the best price, and oranges the next, for example. Here are all the VERY Best Deals this week for my area in Northern CA:
Current Weekly Deals:
Whole Foods All NEW Weekly Deals – Starts Today! Avocados as low as $.90, $2 Lily's Chocolate Bars, Lots of Produce Deals + Much More for Less!
All NEW Grocery Outlet Deals

– Starts Tomorrow! The nice Skinny Pop Deal is back, just $.17 per bag! See all the deals here:
Sprouts all NEW Weekly Deals – Starts Tomorrow!

I anticipate many more deals when the NEW Monthly Book comes out today or tomorrow, and I'll add any good ones I spot. I've also updated our coupon app list, there are MANY Buy 1, Get 1 FREE ones, and even a couple of free ones. Highlights for this week's sales: Honeycrisp Apples $.98/lb., Buy 1, get 1 FREE Boulder Chips, $1.25/bunch Organic Kale + More for less!
Safeway All NEW Weekly Deals – Starts Tomorrow!

Don't miss $.25 Corn, $.99 Lightlife Burgers, $1.69 Almond Milk half gallon, $1.16 Quaker Oatmeal Squares, $1 Pasta, $.65 Pasta Sauce + Much More for Less!
These deals are good thru Saturday:
Target all NEW Weekly Deals

– Starts Sunday. The Annual Fun Run Sale is This Week! There are lots of great deals, most are Circle app offers. Save on ALL Cereal, Fresh Fruit, Select Halloween Candy, + Much More!
All NEW Drugstore Deals – Starts Sunday!

Buy 1 Get 1 FREE Taco Night Sale, Halloween Candy Deals, Buy 1, Get 1 FREE Love, Beauty & Planet, Lots of Coffee Deals & Much More!
Grocery Deal Highlights:
Safeway Friday Frenzy Sale

is

Tomorrow! belVita Breakfast Biscuits $1.16, and full-sized vegan Doritos as low as $.50! Note that this sale is for my area in Northern CA, please check different areas online before heading out.
Safeway Shoppers:

If you're planning to do the Friday Sale, be sure to check out ALL my Weekly Deals for Safeway, too! We have some great deals this week:
Reminder:

Target's Fun Run Sale is this Week!

Be sure to save the Circle offers in the app. They are now available, and I'm even spotting more new ones like 20% off Daiya, 5% off extra for cardholders, 20% off Starbucks & More! You can see them all here, and I will add the ones that seem the best to my Weekly Deals List for Target, too.
Target Update:

The 30% off Halloween Candy Sale will only be on the $9.99 & $15.99 bags of candy, not ALL candy. We will have several vegan options. This one on the right will be just $6.99 after the Circle offer. Note the deal starts Sunday.

You can get a peek at all the upcoming "Fun Run" Deals here:
Amazon Deals:
These are some of the Amazon deals I shared today that tend to be longer-term. Be sure to check my Facebook Group for lots of deeply discounted faster-moving deals throughout the day, too!
Amazing deal on IZZE Sparkling Juice, Blackberry, 8.4 Fl Oz (24 Count) if you got the 40% off S&S coupon! Can cancel anytime. Coupons have varied per user.
Discount on this highly-rated Large Silicone Pastry Baking Mat with Measurements,16 x 26 Inch.
Good deal on these in regular Amazon: Wonderful Pistachios, Salt and Pepper Flavored, 7 Ounce Resealable Pouch.
Good deal on 4 lbs. of Anthony's Vital Wheat Gluten. I either buy this one, or purchase it in bulk at my Natural Food Store. I have a couple of recipes on my website that use this: BBQ Veggie Ribs & Sausage Patties. Very popular at my house!
Pantry Deal: There's a 15% off coupon to clip on these Annie's Organic Bunny Fruit Snacks, Variety Pack, 24 Pouches, 0.8 oz Each. Halloween treats?
This popular Melissa and Doug Wooden Advent Calendar is on a discount right now. Re-use every year! Highly-rated.
I'm seeing a better deal on this box of No Whey Halloween chocolate now, and there's no longer a shipping fee as before! But. FYI it looks like the reviews have gone down, too.
Discount on this Slicer/Shredder attachment for Kitchenaid Stand Mixers. Great reviews!
Abe's Vegan Coffee Cake?!
Great deal on Coolhaus Ice Cream Sandwiches & pints this week at Whole Foods! Can order online if you have the delivery in your area, and this same price will be in stores.
Previous Deals Still Available:
Great deal on a set of 2 Potato/Veggie Grow Bags!
In Today's Deals: Classic Kitchen Towels, 15-Pack, 100% Natural Cotton, 14 x 25 inches (15 Pack). I find these super handy in the kitchen for covering bowls when I'm meal prepping, letting dough rise, etc.
Still a better deal than the Soy Sauce flavor right now. If your stores have been out like mine have, thought you may like this deal even if priced higher than we would like to pay. Nissin Chili Flavor Instant Soup, 3 oz, 24 ct.
Our popular deal on vegan Doritos is available: Doritos Spicy Sweet Chili Flavored Tortilla Chips, 1 Ounce, 40 Count.
Anyone need Embroidery Floss? This is CHEAP! Embroidery Floss Rainbow Color 50 Skeins.
This cookbook does look incredible! You can preview several recipes for free, too. There's a nice discount on this, really great price for a hardcover but also a small shipping fee. Incredible Plant-Based Desserts: Colorful Vegan Cakes, Cookies, Tarts, and other Epic Delights.
Whole Foods Delivery:

Possibly $10 off $50 for 1st time orders!

I noticed a pop-up offer when I was browsing deals, hopefully this applies to everyone! You can go here and see if Whole Foods Delivery is available in your area. Tip: If you can't get a delivery window for Home Delivery, try Drive-up. Some of our members have reported that was super easy and readily available.
A decent price for Barilla whole-grain pasta, 8 boxes. There have been lots of sales on regular pasta lately, but whole-grain is not always in my stores or on sale. There's also a decent price on whole-grain penne.
Good deal in regular Amazon on Izze Sparkling Juice, 24 ct. Note I'm only seeing the deal on this flavor combo, the others are priced higher.
Great deal on this 3 Tier Slim Spacekeeper Cart! My daughter uses a similar one for all her art supplies.
Love these! Big discount, too. I've been wanting to use soap refills, and one thing I have plenty of is Mason Jars. These also come with pre-printed chalkboard labels. Farmhouse Mason Jar Soap Dispenser Lid and Pump Rust Proof, Plastic Dispenser Lid for 16 oz Regular Mouth Mason Jar Decor – 3 Pack.
Great deal on a set of 4 Silicone Baking Sheets! 2 round and 2 rectangle.
Nice discount on this Lady Gaga Lip Gloss, vegan & cruelty-free. Has anyone tried these products? This has a 30 day return policy too.
There is a good discount on these masks right now and they have good reviews. Please do your own research about using masks.
This is a really good deal for up to 100 ct. per box Children's Masks, Disposable 3-Layer. Many different prints, and even some holiday ones. Please do your own research about these types of masks.
I have a promocode for 50% off this Non-Contact Infrared Forehead Thermometer. Great reviews! Use promocode 502VXW69
HALLOWEEN DEALS
I think I found my Halloween costume LOL. I'm a cat sweatshirt.
This is cracking me up!
Vampire Cloak with Bowler Hat.
Maybe it's especially funny because it's 3 AM LOL. I'll be back soon with more deals for us! This may have an additional 35% off coupon to click!
🎃I'm starting to see a few vegan Halloween chocolates/candies available to order. This one has a shipping charge. We will get others, and my favorite place to order vegan candy should have their Halloween candy available soon.
It is also VERY easy to make your own Halloween chocolates with silicone molds. Melt vegan chocolate chips, pour and let set! These can be reused every year, too! I thought this was a good value for three trays, but there are many others as well. 3 PCS Silicone Halloween Ghost Pumpkin Baking Mold Set.
🎃Funny vegan Halloween shirt! It's hard to see here, but it says "Graaains!" LOL.
🎃 Another FREE Vegan Halloween Cookbook with Kindle Unlimited: The Ghoulish Gourmet: A Bewitching Collection of Vegan Halloween Recipes.
Pumpkin Spice Items
I checked for these at my local Safeway, but didn't see them. They are available to order online and should be in stores soon if not already. Starbucks Flavored K-Cup Coffee Pods — Pumpkin Spice for Keurig Brewers — 1 box (32 pods).
Be sure to check my Facebook Group for lots of deeply discounted faster-moving deals throughout the day, too!
Coupons & Rebates:
Check your e-mails for a

Beyond Meatball coupon.

I just got one. If you signed up to get offers from Beyond Meat, you likely have it.
NEW Rare

Printable Coupons for talenti

Sorbetto & Gelato. One is for $1.25/1, the other is $2.50/2. We frequently see sales for these, will make for some nice deals! You can print two of each coupon HERE:
Here is list of the coupons we are expecting in tomorrow's newspaper for vegan groceries. We'll have several for Quaker, Dunkin' Coffee and even Seventh Generation:
WOW! We have a

new $5 Ibotta offer for Incogmeato Products

at Wal-Mart! This can be used on several of these products, including the new Mickey Mouse Nuggets. Pay just $.27 for those after the rebate! If you're new to Ibotta, you can also get $10 when you submit your 1st offer.
WOW! Sweet deal. I spotted this sign about ice cream rebates at Safeway last night. Just checked it out, and it's a good one! Just 4 purchases will get you $5, up to $20 for 14. Many of the products we see deals on are included: Ben & Jerry's, Magnum, Talenti. Can be made over more than one trip.

Details for rebate HERE

.
Printable Coupons: You may want to print ones you like now while they are still available, and hold for a sale. You are allowed to print two of each.
Freebies:
T-Mobile Tuesday – FREE BK Impossible Whopper!

Also for Sprint customers. You can save this now, and use it later.
Older FREE Offers Still Available:
Natural Candy Store:

FREE Candy with signup!

They have lots of vegan candy, every time I've gotten free offers, they offer vegan choices. Look for this pop-up offer that appears HERE:
Possibly

FREE Alpha Pizza, Burrito and Pepsi

! Check your Ibotta Offers for these Freebies! I hope you have them, too! If you're new to Ibotta, you'll also get a

$10 bonus

when you submit your 1st offer:
Our member Jesse is out picked up these great Freebies/Moneymakers!
Today was National Cheeseburger Day, and sadly vegan options were non-existent in my search. However, I did find a

coupon good for a BOGO Impossible Slider

at White Castle. You can print coupon here or share with a friend. This is good at White Castle restaurants only.
Swagbucks

is another way to get

FREE Gift Cards

. I always get the Amazon cards, and use it to get FREE Food! I've cashed in for hundreds of dollars over the years. There are lots of ways to earn points towards cards, but I've always just used their search engine. It adds up quickly! There are coupons for food, too.
FREE Drinks at Sprouts!

One for BodyArmour Lyte, the other for BodyArmour Sport. Just use the app coupons. Double check ingredients, I'm leary after seeing Vit D in Sparkling Ice.
FREE Lightlife Burger Coupon

: I just did this, and you will need to have a code texted to you. Click "Get Coupon" to start the process, it took me like one minute total. After that, they'll mail you a coupon in about a week.
Safeway: NEW Sept. Reward offers

are available, look what you can get

with just ONE Reward! 2 cans of beans, 1 avocado, a bottle of juice + More!
FREE Children's Books from Kellogg's!

This is a very nice freebie, and easy! One Box=One Free Book, get up to 10 free. Can even donate if you prefer. There is a full list of participating products, some aren't vegan, but there are plenty that are.
This is a HUGE 99 Cents Store Giveaway,

9 winners will get a pallet of $3,500 worth of products

delivered by this big pink truck. There's no guarantee that everything will be vegan, however. I thought I would enter with the idea that if I win to donate what I can't/won't use. Open to residents in 4 states, including mine in CA.
Other Online Deals:
Veggie Chips Ghosts & Bats

available at Target! You can check online to see if they're at your location or order for Pickup or Delivery. I buy these very year, we love them! I've even spotted them in the past at Grocery Outlet. These are great if you are making goody bags for Halloween or "Booing" friends.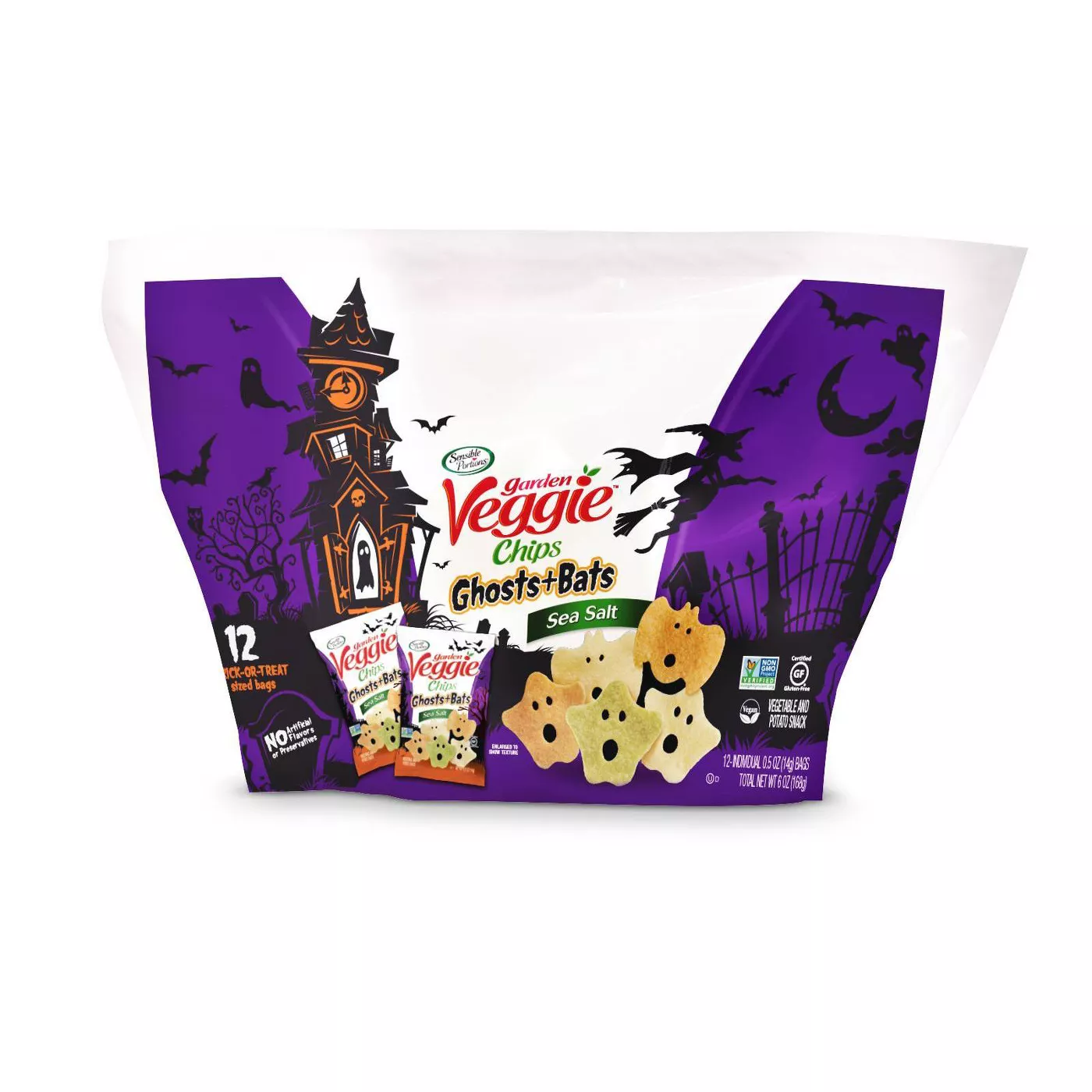 Target:

How cute are these

Utz Halloween Pretzels?!

Can order online for Pickup, or get delivered. These would be great if your kiddos are "Booing" friends and neighbors with treat bags.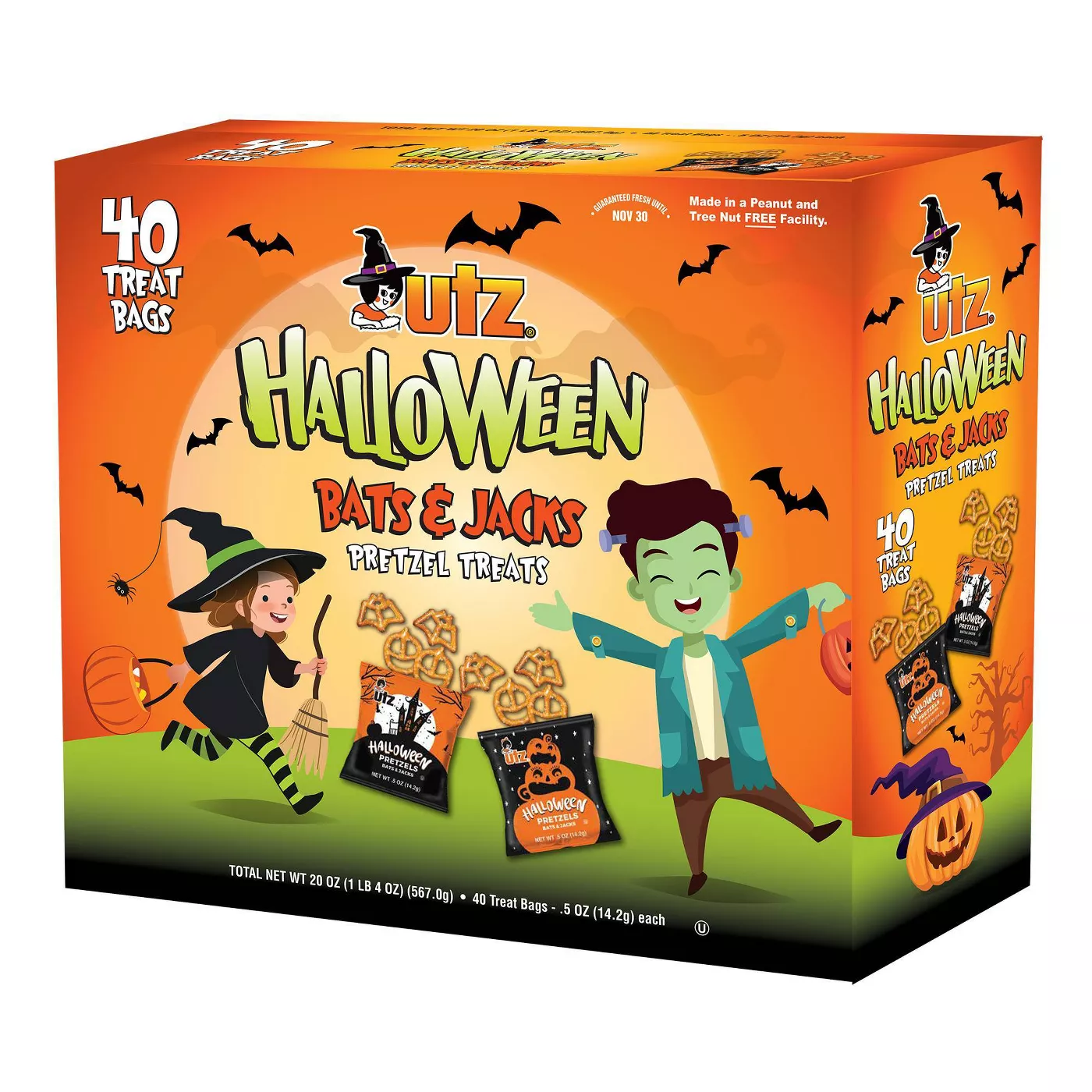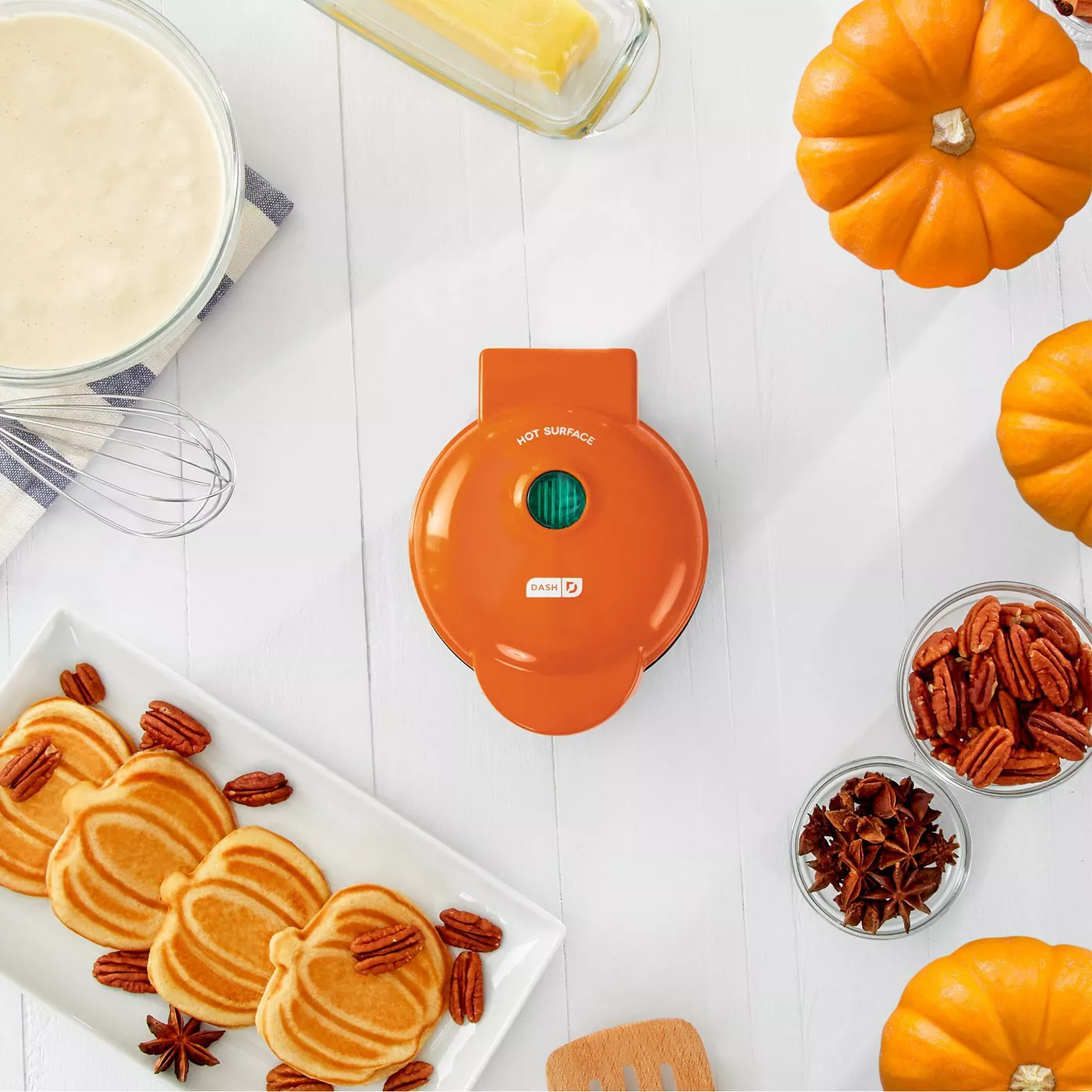 If you missed the great deal we had on these Halloween bags of SourPatch/Swedish Fish the other day at Amazon,

Target has these same bags for 30% off

this week. If you prefer different bags, look for the $9.99 & $15.99 bags as those are included in the 30% off. Be sure to click the Circle offer if you are doing Online Orders. With the discount,

these will be $11.19 per bag.

Great deal for this huge bag!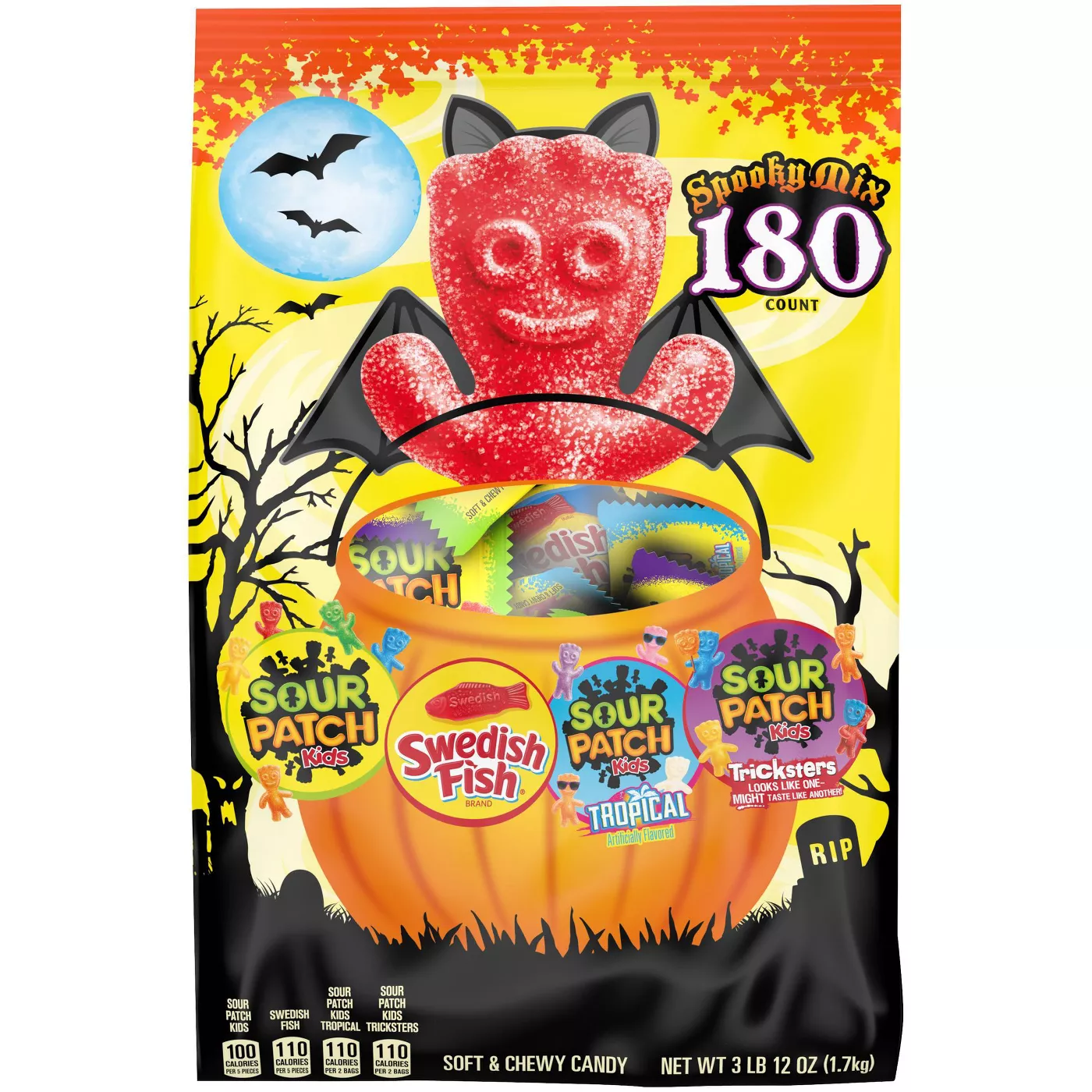 Target: Select

Halloween candy 30% off starts today

! We got all our Halloween candy last year with this deal. I bought an extra bag, for daughter and BF to have before Halloween, too! Just use the Circle app offer. Red Card Holders, there is also an additional 5% off Circle offer to clip this week, too! Can order online here:
Target:

Red Card Holders will get 10% off purchases this week! In addition to the regular 5% off, there is a

bonus 5% off Circle offer for Red

Card Holders

for Fun Run week. You can use the online, too! Just be sure to clip the offer in the Circle area. Stack this with other Fun Run Circle offers for some great deals!
Vegan Halloween Candy Now in Stock at

Natural Candy Store

. I've been ordering from this company for many years, and am always impressed by the quality and the care they put into my packages for mailing. They used to have a warehouse close by where I could pick up my orders, but ordering after they moved has worked out great, too. You can check out what's available now,

just click on "vegan" in the drop-down menu

.
Whole Foods Delivery:

If you use Whole Foods Delivery, the sale prices I post in my Weekly Deals are the same online! True, you can't use coupons, but some of the deals are still really good. Prime Members also get the extra 10% off regular "Sales" like you do in-store. Use my posts as a guide to save money on the items on your list!
Cats of the Penny Pantry in the
Target Halloween Castles!
Be sure I have your photo if you would like me to include it for a collage I'm doing soon. You can send me a pm in Facebook, or add it to a comment in our Facebook Group.
I hope your kitties are enjoying their Halloween Castles as much as Ace is! Last night, he was sleeping on the top. He also thinks the side is a snack LOL.
We have another sweet kitty showing off his castle! This is Peace, thank you for sharing Clyde! Love this photo.
Here is Sofie, queen of her castle! This is the 2019 version, & she still sleeps in it/scratches it frequently. Thanks for sharing, Nancy! 😻🎃😻
We have another sweet kitty hanging out in his Halloween Castle! This is Leo, king of his castle. <3 Thank you so much for sharing, Beth!
We have another gorgeous model walking the cat walk for our Halloween houses! This is Clyde's sweetie: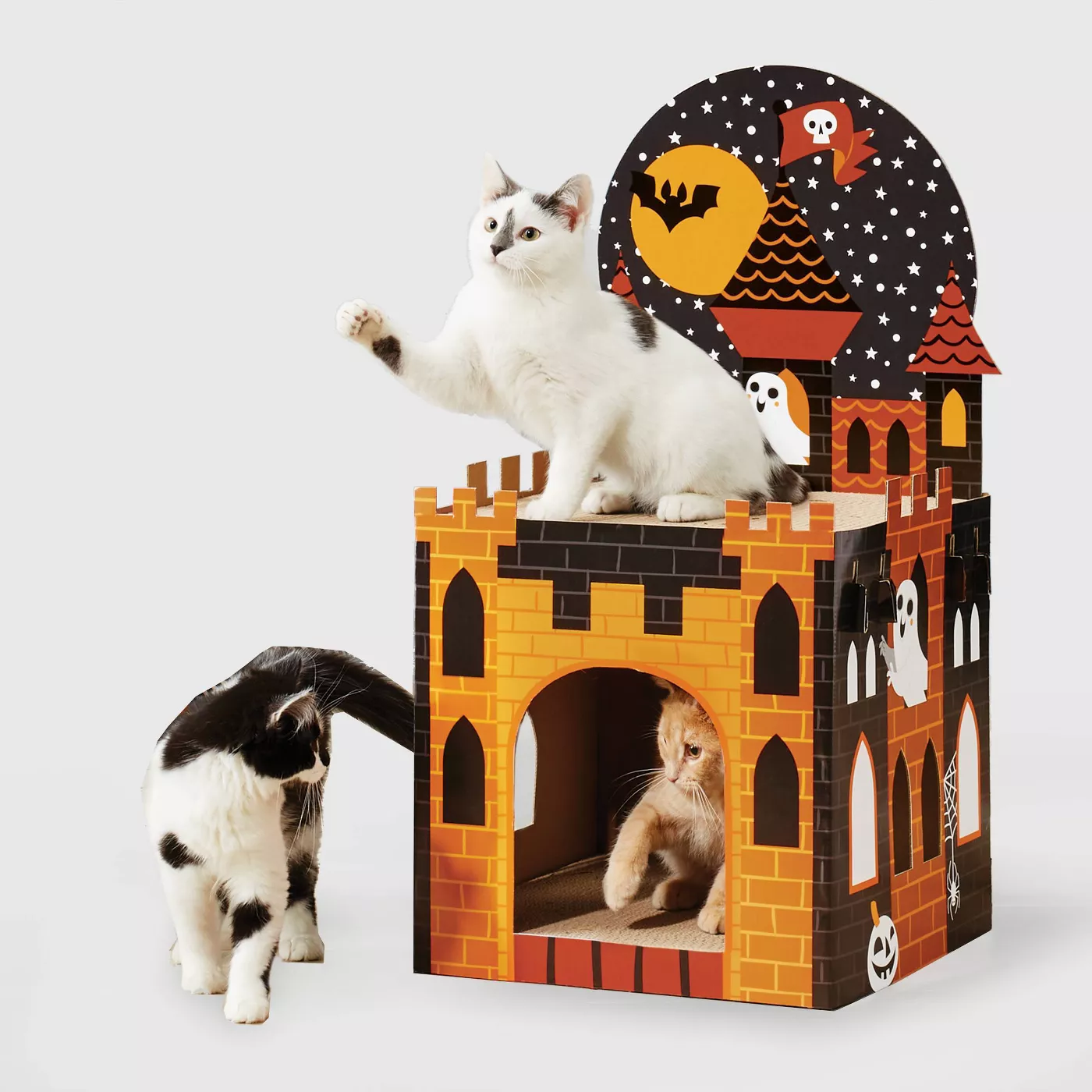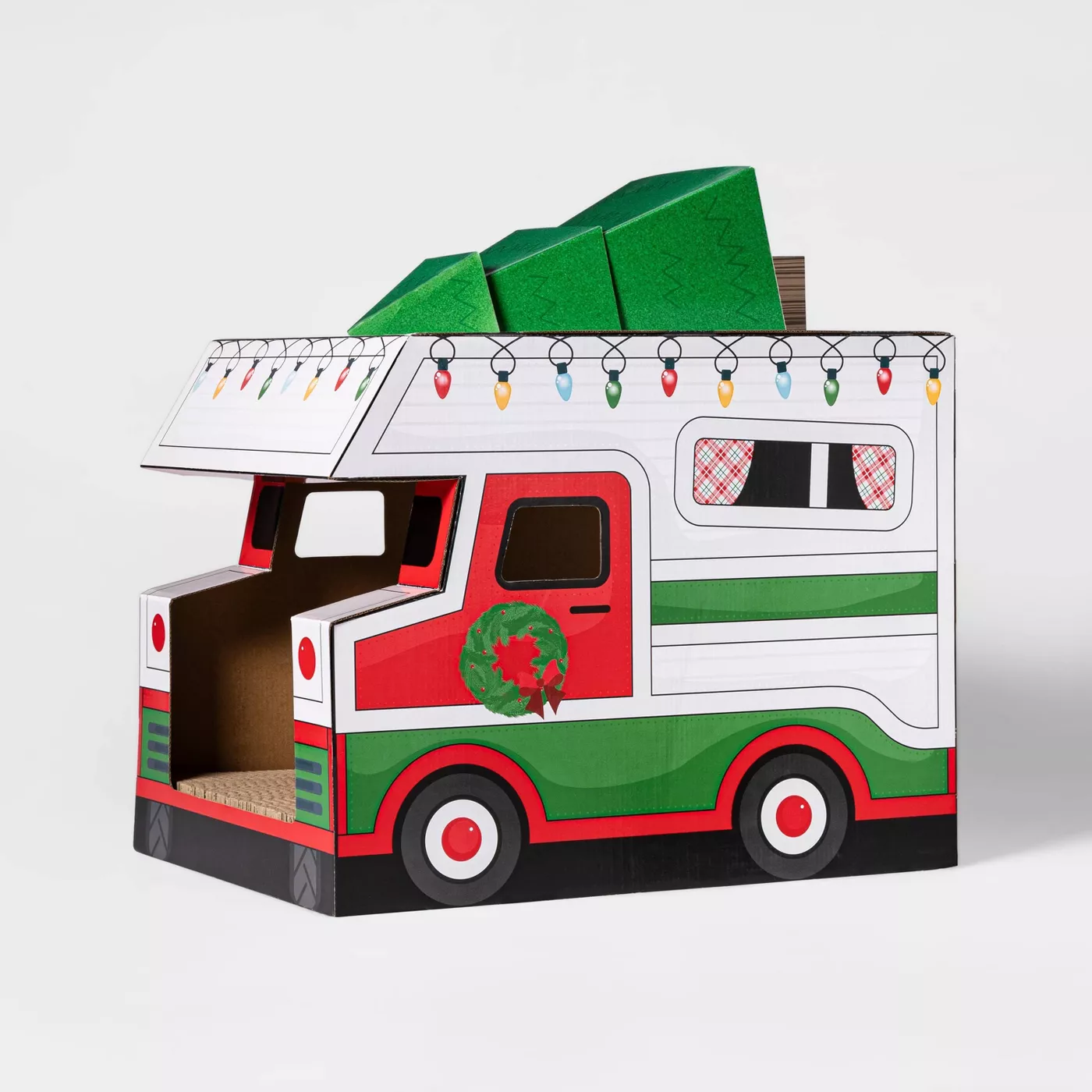 Recipes & Meals
Bananas are ready for the freezer!

These were part of the 20 lbs. of bananas I recently bought at Smart Foodservice. I like to freeze them on a tray 1st. That way, they don't stick together later in a freezer bag and I can easily use individual pieces. We use these for making smoothies and nice cream.
Local Friends:

Get $5 Off Ike's for Delivery!

There are many vegan options, my fave is the Handsome Owl (ask to make it vegan, which includes vegan cheese). This offer is good for a 1st time order from this location. Showing at the Walnut Creek location on Locust.
Get $30 Off Purple Carrot with promocode CARROT30. You can also view their weekly meals & recipes for FREE inspiration and ideas!
Del Taco:

The $2 Del Taco Beyond Taco offer

is back! Good thru 9/23, requires the app. The one with avocado is vegan, more details:
Del Taco: Two Beyond Tacos for $4! Thanks for the heads up on this one The offer will be in their app, the Beyond Tacos with avocado are vegan. When you download the app for the 1st time, you also get offers for FREE tacos, but YMMV if you can swap for a vegan one. Get the app here for offers: thank u for considering using my referral code: AMYPARR8571
My Holiday Recipes:
We need

tofu pumpkin pie

to go with our tofu turkey! (Looks like some of my pix need to be reloaded, for some reason I always lose some with WordPress updates.) Here's me and my weegan making pie together one year. I love this pie! (and my girl! ❤) I use fresh pumpkin, and last year I steamed it in my Instant Pot. I'll add those instructions to the recipe.
Vegan Meal Delivery Options:
Grubhub:

Grub Hub Deals: I'm seeing lots of

FREE Vegan Delivery Options

in my area! (No special code required).

Offers tend to be regional, but you should have some FREE offers for delivery, too. Fast Food tends to offer Free Delivery, like Taco Bell and Burger King. Some even have additional $ off discounts.


Other Promo Codes for NEW Customers:
$7 off $12

with code AFF7

25% off first order of $15+ app only

with code AFF25
Veestro Vegan Meal Delivery: I have a new promo code to share: New customers get 30% off subscription with code CONTACTLESS.
Purple Carrot: The $30 promocode is still good, use this code: carrot30. The one on the site is only for $20 off.
Update: Looks like the NEW Pinterest setting is working well on my site, pin away!
🙂 You can now pin any of my recipes
My CEO (Cat Executive Officer) Ace says hello!

Happy Saving Everyone! <3 Amy
Images used in this post are my own original photos or supplied by my advertisers with permission in promotion of their products.
Target image credit: shared with permission from their website