This post may contain affiliate links. If you click on one of my links, I may receive a small compensation at no cost to you. Thank you for supporting The Penny Pantry! Read My Disclosure Policy
In my Penny Pantry Facebook Group, I post many deals & info. throughout the day including freebies, deal updates & changes, Amazon Deals, meals & recipes, food discounts I run across + more! Some are more timely than others: the Amazon Warehouse Deals tend to come and go quickly, so Facebook is a good platform for me to let you know about those deals quickly.
Posts here on my website take longer to write and deliver, so I primarily use it for Weekly Grocery Deals, and other deals I think you may want to reference later. But, I'd like to bridge that gap as not everyone is on Facebook. Plus, it may be nice to have the Daily Deals together, as the Facebook feeds don't run exclusively chronologically.
So, I'll try this out and see how it goes! Please let me know if you think this will be useful as a companion to my Facebook posts. And, if you're on Facebook and haven't joined our group yet, I hope you will join and become part of our active, supportive vegan community! <3 Amy
Note on photos: Some may be illustrative of a product, but not the actual product. For example, I may use a general photo of apples I took to report on a sale on apples.
Happy Saving!
Weekly Posts:
Here are My Favorite Grocery Deals This Week! From Deals on Beyond Meat, Lightlife & Violife Cheeses, Kite Hill Pastas, several FREE items and Buy 2, Get 4 FREE Progresso Soup plus lots of great Produce Deals! Use my list to save a bundle on your vegan/plant-based groceries this week:
All NEW Grocery Store Weekly Deals Started Wed!
Full Posts for these stores:
Whole Foods All NEW Weekly Deals!

Don't miss 30% off Kite Hill Pasta, Buy 3, get 1 FREE Select Nutrition Bars, Avocados $.90 + More! I'm expecting more deals will be released later today, too, these were just the front page deals. I'll keep you posted!
Safeway All NEW Weekly Deals

– Starts Tomorrow! There is a big Fall Sale, those deals are at the top of my post. Don't miss $.49 Ritz Crackers, $.74 Nature Valley Granola Bars, $1.74 Talenti, $1.99 Lightlife ground + Much More for Less!
Sprouts All NEW Weekly Deals

– Starts Tomorrow! FREE Larabar, Good stack on Lightlife & Navitas, $.77 Avocados, $.98/lb. Gala Apples, Bartlett Pears, Grapes, Sweet Potatoes + Much More for Less!
Grocery Outlet All NEW Weekly Deals

– Starts Tomorrow! Don't Miss $2.49 Violife Cheeses, $3.49 Beyond Sausage, $.50 Simply Elizabeth Bars & Much More for Less!
Target & Drugstore Deals are good thru Sat. 10/03:
Target All NEW Weekly Deals

– Note these don't start until Sunday! 20% Off Select Coffee & Creamer on Tues., Starbucks Coffee Bags as low as $3.49, 14 Days of Beauty Event, 35% Off LOTS of Juice + Much More for Less!
All NEW Weekly Drugstore Deals

– Note these start Sunday, getting them up a bit early! Highlights: Halloween Candy Deals, Buy 1 Get 1 FREE Lindsay Olives, One pound Blue Diamond Almonds $4.49, Oreos $1.99, Dunkin' Coffee Bags $3.99 + Much More for Less!
Grocery Deal Highlights:
Safeway Friday Frenzy Sale is Tomorrow!

The deal I'm most excited about is $5.99 for these huge bags of frozen fruit. The bags are up to 3 lbs. each, just $2/lb. They normally sell for $9.99 each.
Sprouts

has some

good Produce Deals this week

: $.98/lb. Gala Apples, Grapes, Zucchini, several Organic Squashes, Sweet Potatoes or Yams, $.77 Avocados + More! See all the deals here:
Amazon Deals:
These are some of the Amazon deals I shared today that tend to be longer-term. Be sure to check my Facebook Group for lots of deeply discounted faster-moving deals throughout the day, too!
Good deal in regular Amazon on these

SOUR PATCH KIDS Soft & Chewy Candy, Bulk Halloween Candy, 24 – 2 oz Bags.
New Vegan Halloween Candy Find!

This is the 1st I'm seeing the Sour Patch Zombie Candy. Sour Patch Kids Zombie Candy – Limited Edition Purple and Orange Halloween Candy, bulk 5 lbs. This appears to have all the candy together in one bag, not individual bags.
A

NEW Christmas Vegan Cookbook!

Another cookbook for me to love, and I do love my cookbooks. Available to pre-order, and will ship 10/06. There are also a few recipes to view for free.
In Today's Deals:

Glass Storage Containers

with airtight lids. Other colors, too. Pink one is pretty!
Discount on this set of

Rubbermaid Produce Storage Containers.
Good online price for

Cap'n Crunch Breakfast Cereal,

Original, 14oz Boxes (4 Pack). Quaker is one of the few mainstream companies not adding non-vegan Vit. D3 to their cereals.
I was hoping for a sale on these, and now we have a

coupon for 20% off!

(Not S&S).

Dunkin' Limited Edition Fall Coffee K-Cup

Variety Pack, 3 Flavors, 60 K-Cup Pods.
I have a

50% off promocode

to share with you on this

over the sink drying rack that rolls up

. Makes it cheap! Code is good thru 10/10. I've heard these are great when washing veggies, too. Use code 50HNHHPG
In Today's Deals:

Baguette 4 loaf bread pan

and accessories.
Electric Coffee Grinder

in Today's Deals. I use one like this to grind flax seeds. It takes seconds, much better than my food processor.
PRIME DAY INFO:

AND FREE $20 to spend!


It's Official! Prime Day will be Oct. 13-14 this year, actually spanning TWO Days. There are some

early deals now

and even ways to

get Prime Cash to spend later

. There's a Spend $10 with Small Businesses, get $10 to spend on Prime Day Offer. There's also a spend $10 in store or

online at Whole Foods

, get $10. Prime membership is required for Prime day Deals and the $10 promos
When you spend $10 in select small business storefronts on Amazon, you'll get $10 to spend during Prime Day!

Note you have to be a Prime member for this. Palhaus beans and legumes are included! Great way to support small businesses, and get a little something for yourself. Look at the reviews for this product, too! If you think you'll spend $10 during Prime Day anyway, you can get these for very cheap.
Here are ALL the small businesses where the

spend $10, get $10 for Prime Day applies.

If you anticipate spending $10 on Prime Day, you can get a little something for free and help a small business in the process. Win-win! Lots of groceries and kitchen items are included. I'll look through this more, too, and highlight any that I think we may like. There are

over 2,000 items listed under vegan for the Small Business Buy $10, get $10

to spend during Prime Day Deal! You can see them all here, but please check ingredients, as Amazon doesn't always categorize vegan accurately. This is for Prime members.
No Whey is included in the Buy $10, get $10 for Prime Day

promo. No way! Note this is for Prime members.
WOW!

Anthony's Brand is included in the Buy $10

from Small Businesses, get $10 to spend on Prime Day Deal! You can grab this Anthony's Premium Nutritional Yeast Flakes, 1 lb now, and get $10 back later. This is for Prime members.
Bunny James Vegan Gift Boxes

are included in the small business Get $10 to spend on Prime Day promo! They have a new breakfast box:
Previous Deals Still Available:
This is exciting – Moo Free Vegan White Chocolate AND Milk Chocolate Advent Calendars! I've never seen this version before. I'm a little hesitant as there aren't any reviews, and this is not sold directly from No Whey. In the past, I've (and many of our members too) ordered either from Natural Candy Store or via Amazon shipped directly from Amazon. The price is good! Let me know what you think! We will also see more Moo Free Advent Calendars soon via our regular sources.
Pumpkin Waffle Maker Now discounted on Amazon! If you've been eyeing this at Target but find it easier to order thru Amazon, here you go! Note: Looks like the price I'm seeing below is not the discounted one, click for current price:
This popular Melissa and Doug Wooden Advent Calendar is on a discount right now. Re-use every year! Highly-rated.
Halloween
The cats can't have all the Halloween fun – here's something for the pups! May work well on a cat too depending on their size. I have a 40% off promocode for these, too. Use code 40QR6VAI
Here is My Vegan Halloween Candy Guide Updated for 2020Halloween may look very different this year, but we'll make it work! I'll likely add more to this list, too, so check back for updates.
I'm seeing a better deal on this box of No Whey Halloween chocolate now, and there's no longer a shipping fee as before! But. FYI it looks like the reviews have gone down due to melting, too.
This is a large pack of

Foam Pumpkin Decorating Kits

, makes 16 pumpkins. I love the no-carve kits, as you can make the pumpkin into pie later. This one is nice that the foam stickers give more of a 3-D effect.
Vegan Halloween Candy Now in Stock at

Natural Candy Store

. I've been ordering from this company for many years, and am always impressed by the quality and the care they put into my packages for mailing. They used to have a warehouse close by where I could pick up my orders, but ordering after they moved has worked out great, too. You can check out what's available now,

just click on "vegan" in the drop-down menu

.
I think I found my Halloween costume LOL. I'm a cat sweatshirt.
This is cracking me up!
Vampire Cloak with Bowler Hat.
Maybe it's especially funny because it's 3 AM LOL. I'll be back soon with more deals for us! This may have an additional 35% off coupon to click!
It is also VERY easy to make your own Halloween chocolates with silicone molds. Melt vegan chocolate chips, pour and let set! These can be reused every year, too! I thought this was a good value for three trays, but there are many others as well. 3 PCS Silicone Halloween Ghost Pumpkin Baking Mold Set.
🎃Funny vegan Halloween shirt! It's hard to see here, but it says "Graaains!" LOL.
🎃 Another FREE Vegan Halloween Cookbook with Kindle Unlimited: The Ghoulish Gourmet: A Bewitching Collection of Vegan Halloween Recipes.
Pumpkin Spice Items
I checked for these at my local Safeway, but didn't see them. They are available to order online and should be in stores soon if not already. Starbucks Flavored K-Cup Coffee Pods — Pumpkin Spice for Keurig Brewers — 1 box (32 pods).
Be sure to check my Facebook Group for lots of deeply discounted faster-moving deals throughout the day, too!
Coupons & Rebates:
Lots of new Safeway app coupons today! Some are based on your own purchase history, others every one should get. We got one of our favorites again, the $1 price coupon for sourdough loaves! You can check the coupons here:
All the printable coupons at the site I use the most reset today. There is a

new Chex Mix coupon that we can use to get it for $.74 at Safeway

this week. You can print two of each and every coupon that you like:
Sprouts: Lots of new app coupons today

on the 1st of the month! One that caught my eye was for the new Vegan Ghee. $2 off if you've been wanting to try it, plus Nutiva is on 30% off this week.
New Checkout 51 rebate for $4 off Natural Delights Medjool Dates:
New $1/1 Sprouts app coupon for Daiya Cheeze
Printable Coupons: You may want to print ones you like now while they are still available, and hold for a sale. You are allowed to print two of each.
Freebies:
Check your email if you applied to try these Alpha nuggets, I just got an offer and requested mine. I think you can still try for it, too.
My coupon for

FREE Lightlife Burgers

arrived today! Did you guys get yours yet? If you missed this, it's still available! FREE Lightlife Burger Coupon: I just did this, and you will need to have a code texted to you. Click "Get Coupon" to start the process, it took me like one minute total. After that, they'll mail you a coupon in about a week.
FREE Larabar at Sprouts!

We have a new Ibotta to get a free bar, love these! There's also a $.50/2 Sprouts app coupon for Larabar. Get a $10 Welcome Bonus with Ibotta after you redeem one offer:
Swagbucks

is another way to get

FREE Gift Cards

. I always get the Amazon cards, and use it to get FREE Food! I've cashed in for hundreds of dollars over the years. There are lots of ways to earn points towards cards, but I've always just used their search engine. It adds up quickly! There are coupons for food, too.
Other Online Deals: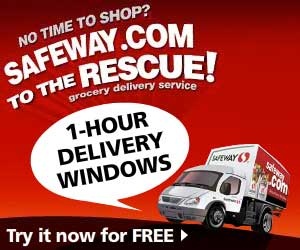 Whole Foods Delivery:

If you use Whole Foods Delivery, the sale prices I post in my Weekly Deals are the same online! True, you can't use coupons, but some of the deals are still really good. Prime Members also get the extra 10% off regular "Sales" like you do in-store. Use my posts as a guide to save money on the items on your list!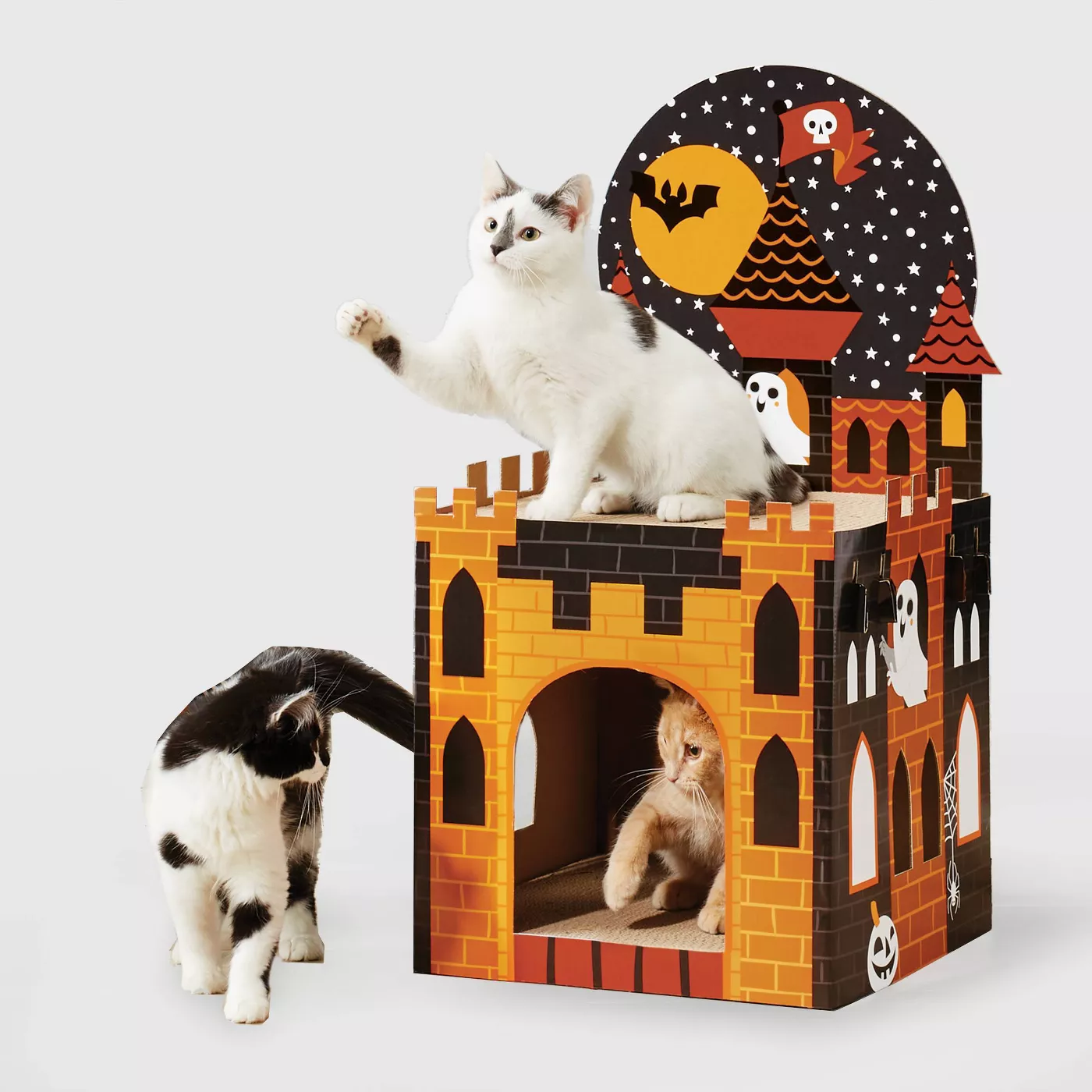 Christmas ones are available already as well: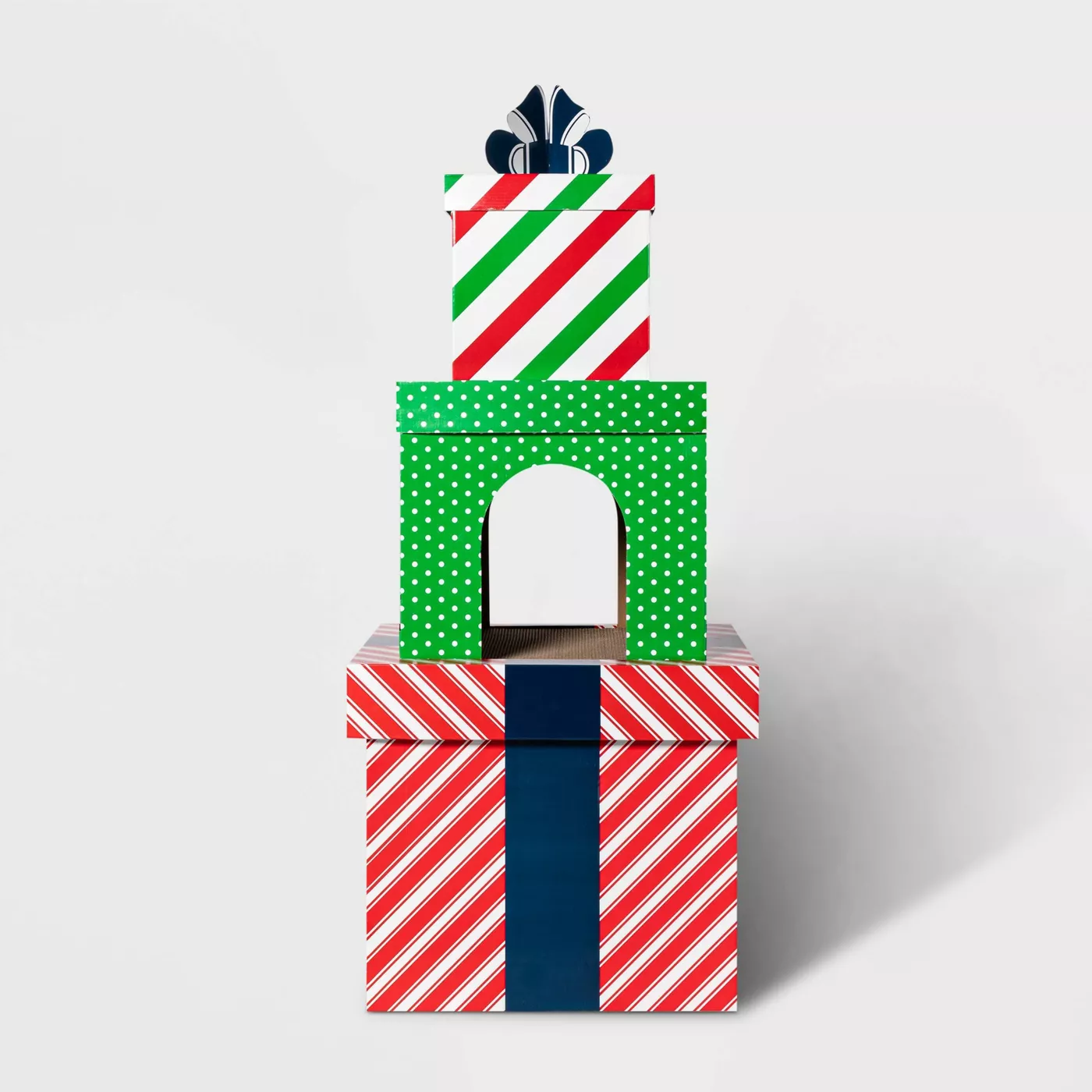 Recipes & Meals
My favorite

Caesar Dressing Recipe

: I added more photos to this post. It seems every time Word Press updates, I lose photos! I just made another batch of this, it is by far my favorite healthy dressing. It's great on all kinds of salads, Buddha & taco bowls, even a dip!
Holiday Baking Season

is around the corner! You could spend a small fortune on your ingredients, but you don't have to. With a little awareness of prices, it's possible to save a bundle in this area just as you can with everyday grocery purchases. Here's a little post I wrote last year:
Get $30 Off Purple Carrot with promocode CARROT30. You can also view their weekly meals & recipes for FREE inspiration and ideas!
My Holiday Recipes:
We need

tofu pumpkin pie

to go with our tofu turkey! (Looks like some of my pix need to be reloaded, for some reason I always lose some with WordPress updates.) Here's me and my weegan making pie together one year. I love this pie! (and my girl! ❤) I use fresh pumpkin, and last year I steamed it in my Instant Pot. I'll add those instructions to the recipe.
Vegan Meal Delivery Options:
Grubhub:

Grub Hub Deals: I'm seeing lots of

FREE Vegan Delivery Options

in my area! (No special code required).

Offers tend to be regional, but you should have some FREE offers for delivery, too. Fast Food tends to offer Free Delivery, like Taco Bell and Burger King. Some even have additional $ off discounts

.

Veestro Vegan Meal Delivery: I have a new promo code to share: New customers get 30% off subscription with code CONTACTLESS.
Purple Carrot: The $30 promocode is still good, use this code: carrot30. The one on the site is only for $20 off.
Update: Looks like the NEW Pinterest setting is working well on my site, pin away!
🙂 You can now pin any of my recipes
Happy Saving Everyone! <3 Amy
Images used in this post are my own original photos or supplied by my advertisers with permission in promotion of their products.
Target image credit: shared with permission from their website