This post may contain affiliate links. If you click on one of my links, I may receive a small compensation at no cost to you. Thank you for supporting The Penny Pantry! Read My Disclosure Policy
We have thru Monday to use the $5/$15 Gift Card Deal at Target, which will make a great deal on bubly Sparkling Soda that is on sale starting Sunday.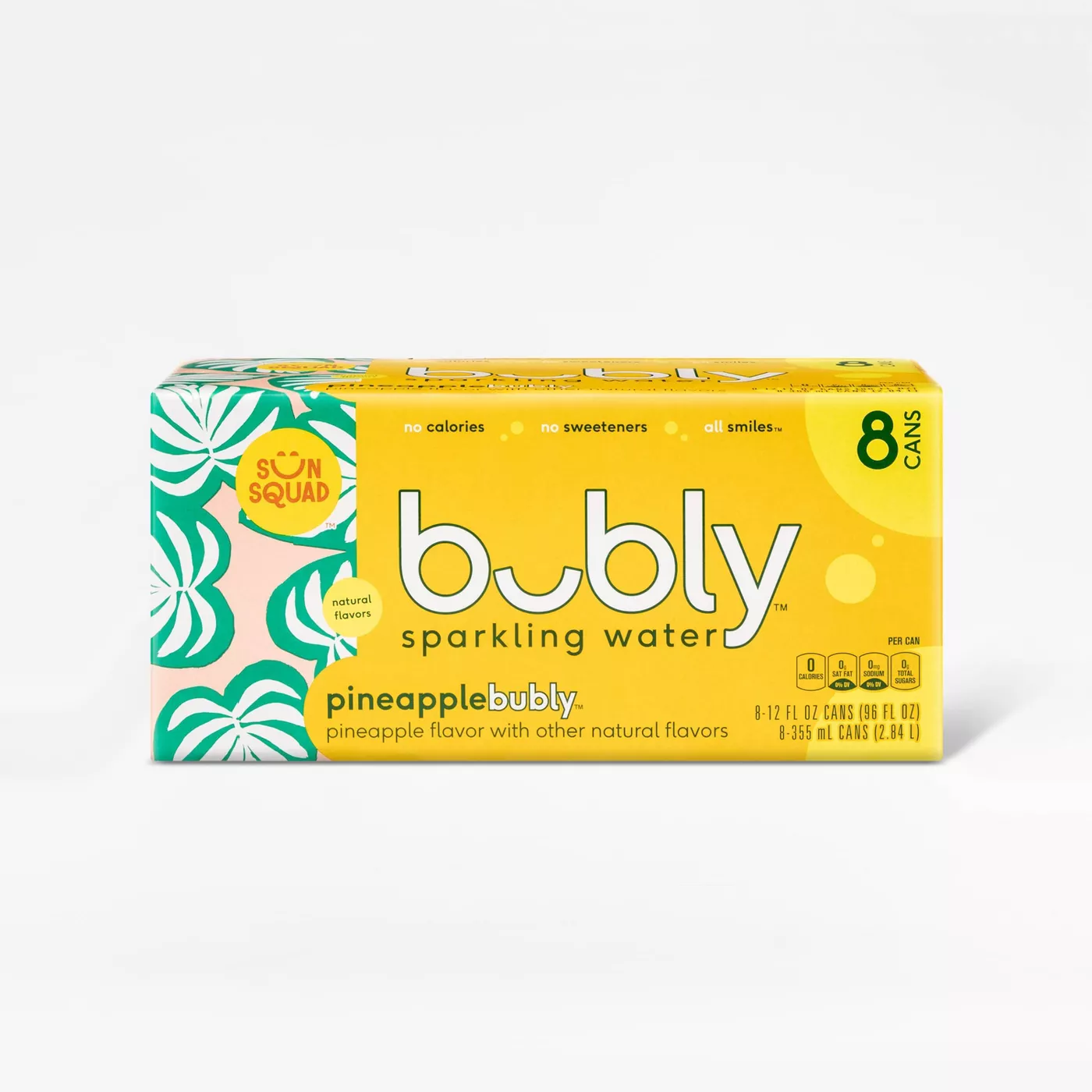 You can do this Beverage Deal either in store or online for Order Pickup or Drive-up.
In Store Use: You will need to use the coupon in ad, or found in the "Wallet" Section of the Target app under Cartwheel.
Online Use: No coupon needed, gift card e-mailed to you
Sunday & Monday Only: $5 Gift Card with $15 Beverage Purchase:
(This deal from last week is good thru Monday)
(Note that it excludes refrigerated beverages & alcohol)
In Store Use: You will need to use the coupon in ad, or found in the "Wallet" Section of the Target app under Cartwheel.
Online Use: No coupon needed, gift card e-mailed to you
Here is the deal for bubly:
Bubly Sparkling Water 8 pack 3/$10=$.43/can
Buy 5 (8 packs) of bubly Sparkling Water 3/$10 Sale Price
Sub Total $16.65
Receive $5 Gift Card
Total: $11.65 after gift card=$2.33/pack or $.29/can
If you use a Target Red Card, you will pay 5% less
Happy saving! 🙂