This post may contain affiliate links. If you click on one of my links, I may receive a small compensation at no cost to you. Thank you for supporting The Penny Pantry! Read My Disclosure Policy
In an effort to bring you the best deals, the "can't miss, save the most money ones" (!) I'm trying something new. Every day, I'll have this Deals List at the top of my website where I drop my favorites. This will make it easy for you to quickly find out about current can't-miss deals.
I'm planning to do this instead of the Daily Digests & Weekend Wrap-Ups. I tried that for quite a while, but I think this will be more useful. Plus, those were really time-consuming for me. I think I can bring you more focused, very best content this way. This will hopefully give me more time to spend in the kitchen at night, too, creating new recipes to share! (I hear time and time again how much everyone loves recipes!)
You can check the list whenever you want, not just as a daily thing. I'll be updating several times throughout the day, adding and subtracting any Weekly Deals when they start and stop, too.
I'll be updating this continuously, adding new deals and deleting old.
If you haven't already, please join The Penny Pantry Facebook Group. I include even more deals there, including ones that come and go quickly like Amazon Warehouse Deals.
Let's Get Started – Let the Deals Begin!
Last updated: 10/16/21
Drugstores All NEW Weekly Deals

– Starts Sunday! FREE bubly Bounce, Save on Halloween Candy, Beverages, Pantry Items, Snacks, Ice Cream, Beverages+ Much More for Less!
Target All NEW Weekly Deals

– Starts Sunday! Save on Halloween Candy & Costumes, Silk Oatmilk as low as $.26, Dave's English Muffins, Sweet Earth + Much More for Less!
Target: I just noticed they are now featuring a Holiday

"Deal of the Day",

with a preview of the next day's deal, too. Saturday's Daily Deal is a $50 Gift Card with Shipt delivery sign-up.
Good regular deal on these Airtight Tall Food Storage Container Set, 4 Pk 2.8L Spaghetti Containers for Pantry. Tall enough for spaghetti.
Here it is! These are the

VERY Best Weekly Grocery Deals

from my full posts, plus two more stores. From $1 Salad Packs to Many FREE items, save some serious greens this week on your shopping list!
10/13/21:
All NEW Weekly Grocery Deals Start Today! See full posts for the stores I cover here.
The Halloween waffle makers are also available at Target.
They also have the new spiderweb! I've added all three to my post here: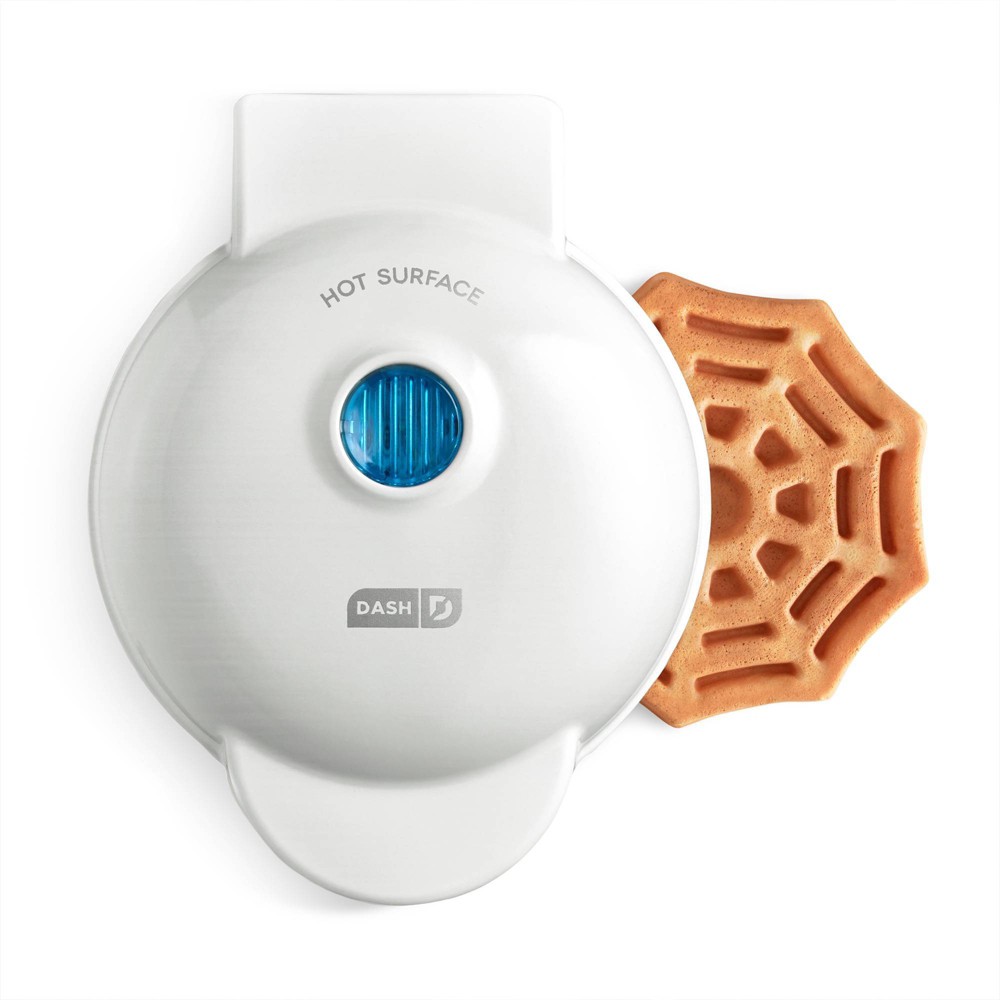 Love this! I was looking around the "Handmade" area of Amazon and saw this Vegan (hearts) for the Vegan Lover in your Life.

Hand Stamped Vegan Fork.

Unique Gift.
★Check out more deals here for:
Safeway Weekly Deals
Sprouts Weekly Deals
Grocery Outlet Weekly Deals
Whole Foods Weekly Deals
Target Weekly Deals
Walgreen's, CVS & Rite Aid Weekly Deals
FREE Stuff: